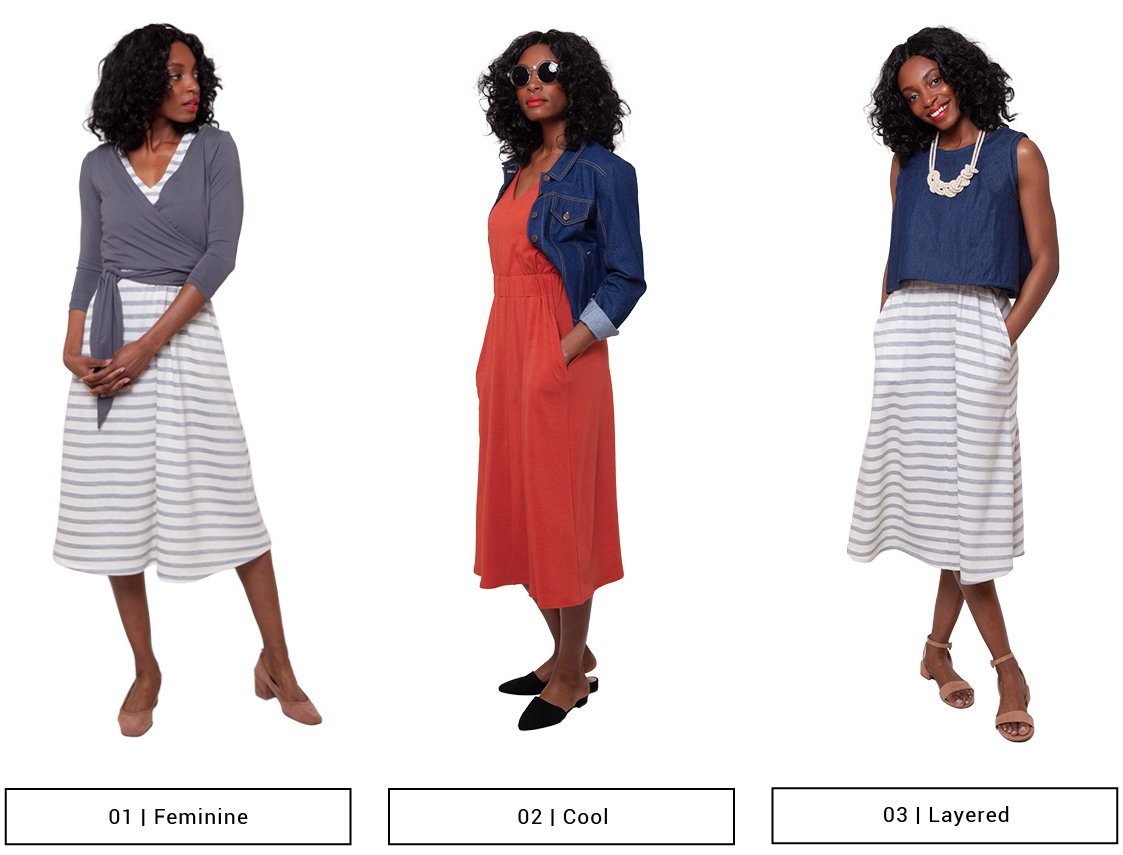 Over the years, I have noticed that sewing helps us to unlock new layers of our personal style. Having more control over the silhouettes, colors, textures, and prints we dress ourselves in, brings us in touch with our style and the way we present ourselves to the world. To me, personal style is the way we introduce ourselves without words; it is a visual language that only becomes richer when you have control over your medium.
With Seamwork Style, we want to inspire you to see the creative potential behind each pattern, because your me-mades should work for your life and your style.
The Bobby dress is the ultimate blank slate, allowing you to express your own personal style with your fabric and styling choices.
---
Feminine
This outfit gives us major off-duty ballerina vibes. Bobby's willowy skirt, combined with the sleek lines of the Elmira wrap, make for a simple and chic look. Don't forget to pair with your favorite ballet flats!
---
Cool
Lend a casual air to the Bobby dress by pairing it with a denim jacket like Audrey. A bright shade like red creates a vibrant contrast to the denim but stands on its own when the weather gets too warm for the extra layer.
---
Layered
Change up Bobby's silhouette by adding the Kristin top as an outer layer. Kristin's cropped length and high neckline perfectly complement the Bobby dress, and as an added bonus, create a great canvas for a statement necklace.