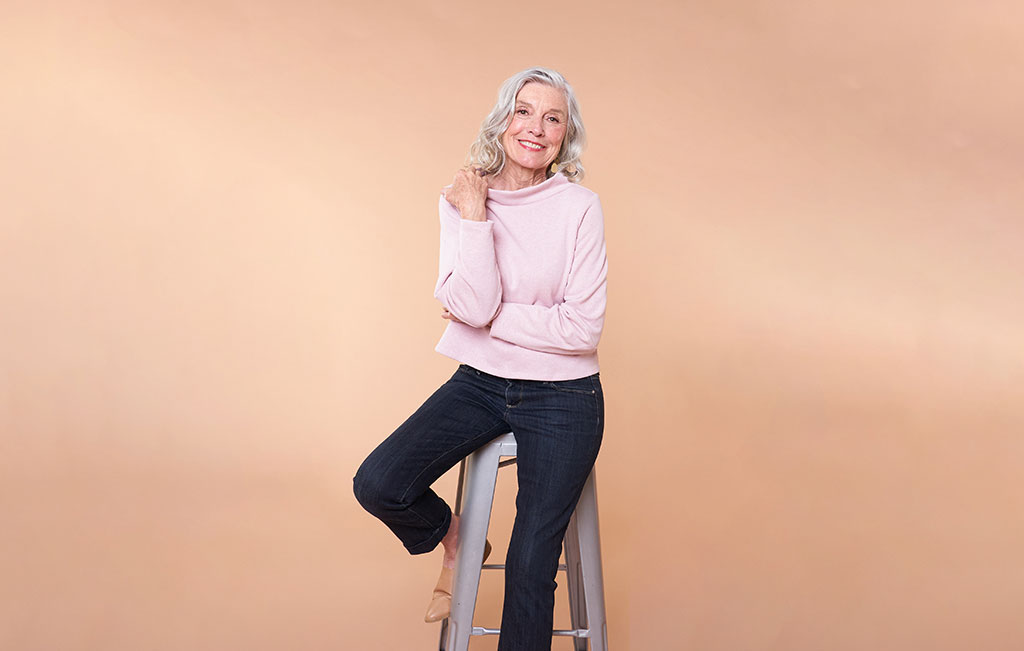 Build Your Wardrobe with the Oliver Top
Make a subtle statement with the Oliver top. This sweater has a boat neck and full-length lantern sleeves, for just a little bit of a dramatic fit.
The neckline is finished with a facing and the relaxed silhouette works well with medium-weight knits such as French terry, ponte, sweatshirt fleece, and sweater knits.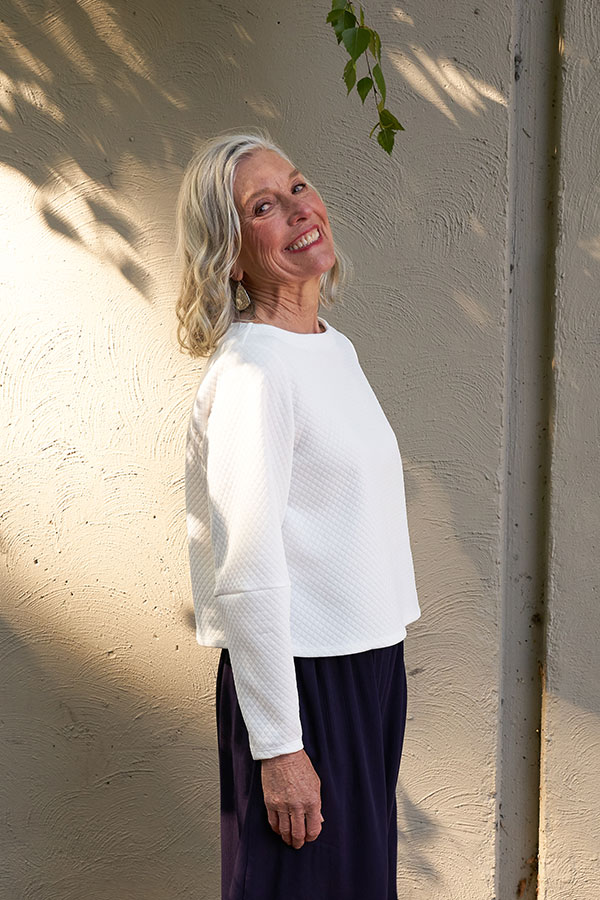 Michele is wearing a size 2 Oliver top with 1" added to the bodice, and 1" added to the upper and lower sleeves. Her measurements are 34", 28", 38 1/2" and she is 5'6".

Learn How to Customize the Oliver Top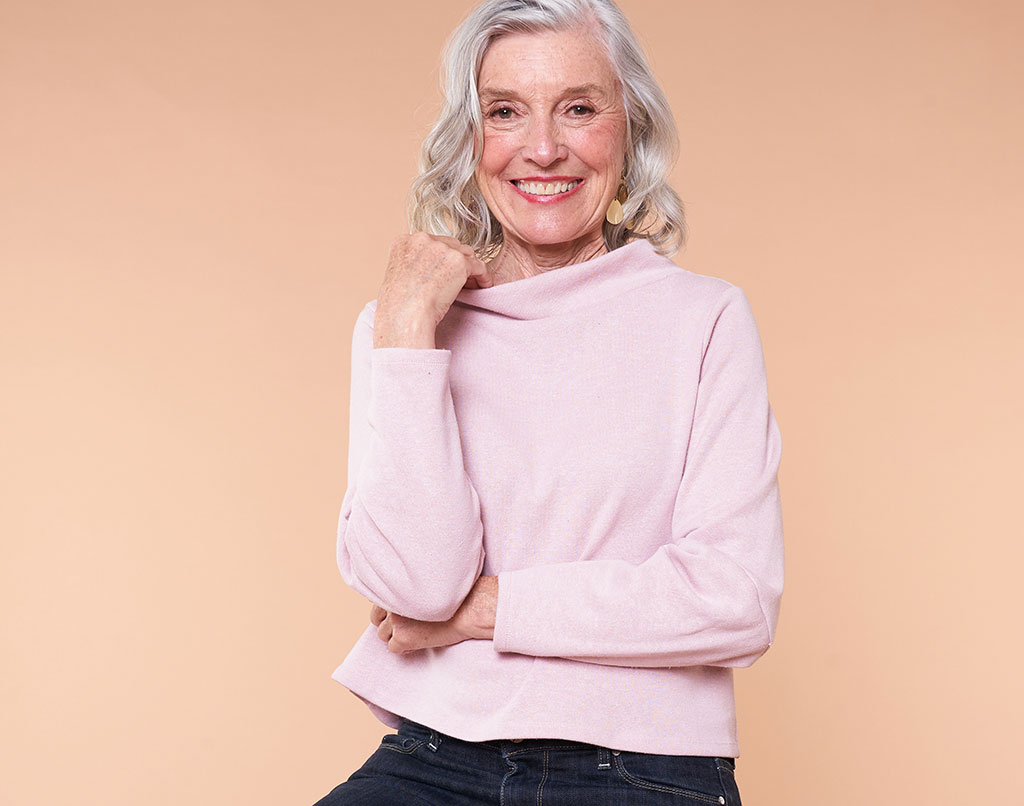 This month we walk you through three pattern hacks for the Oliver top.
Shop for Fabric
Lantern sleeves look best with a bit of structure, so look for medium-weight knits such as French terry, ponte, double knits, and sweater knits. They are all easy to sew, so you can focus on finding the perfect color or print.
Love the samples in this month's issue? Here is where we sourced the fabric.

Quilted Knit in Ecru from Fabric.com.

Organic Cotton Sherpa in Black from Birch Organic Fabrics.

Organic Cotton Hemp Fleece in Blush from Fabric.com.
Get the Perfect Fit