The Rhett jacket is a stylish, workwear-inspired chore coat that you can make in an afternoon. Customize your jacket with three pocket options to mix and match, an inside chest pocket, an oversized rectangular pocket, and shaped patch pockets.
Our instructions make this jacket approachable for all skill levels, and you can work with a wide range of woven fabrics, such as denim, canvas, twill, duck cloth, and corduroy.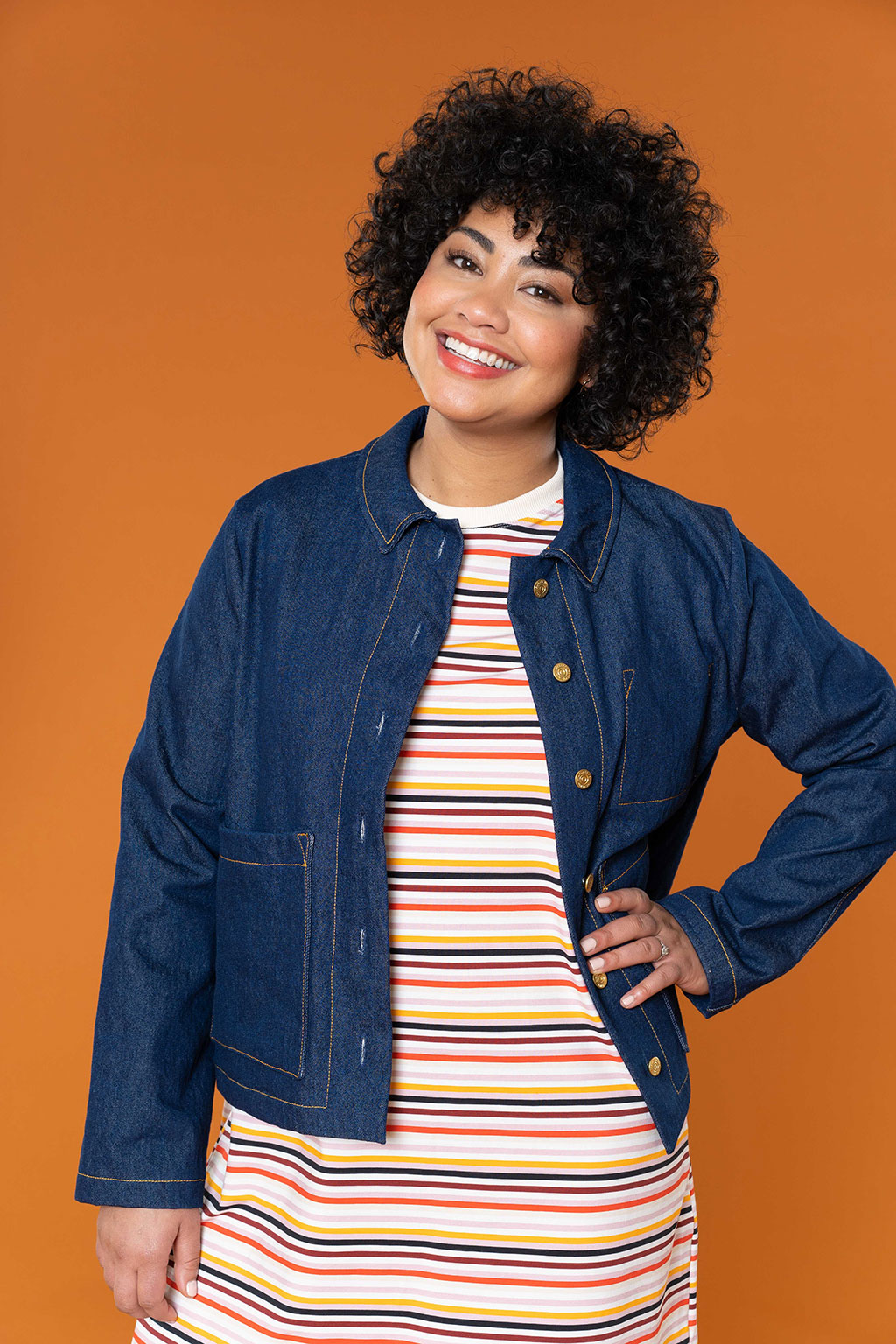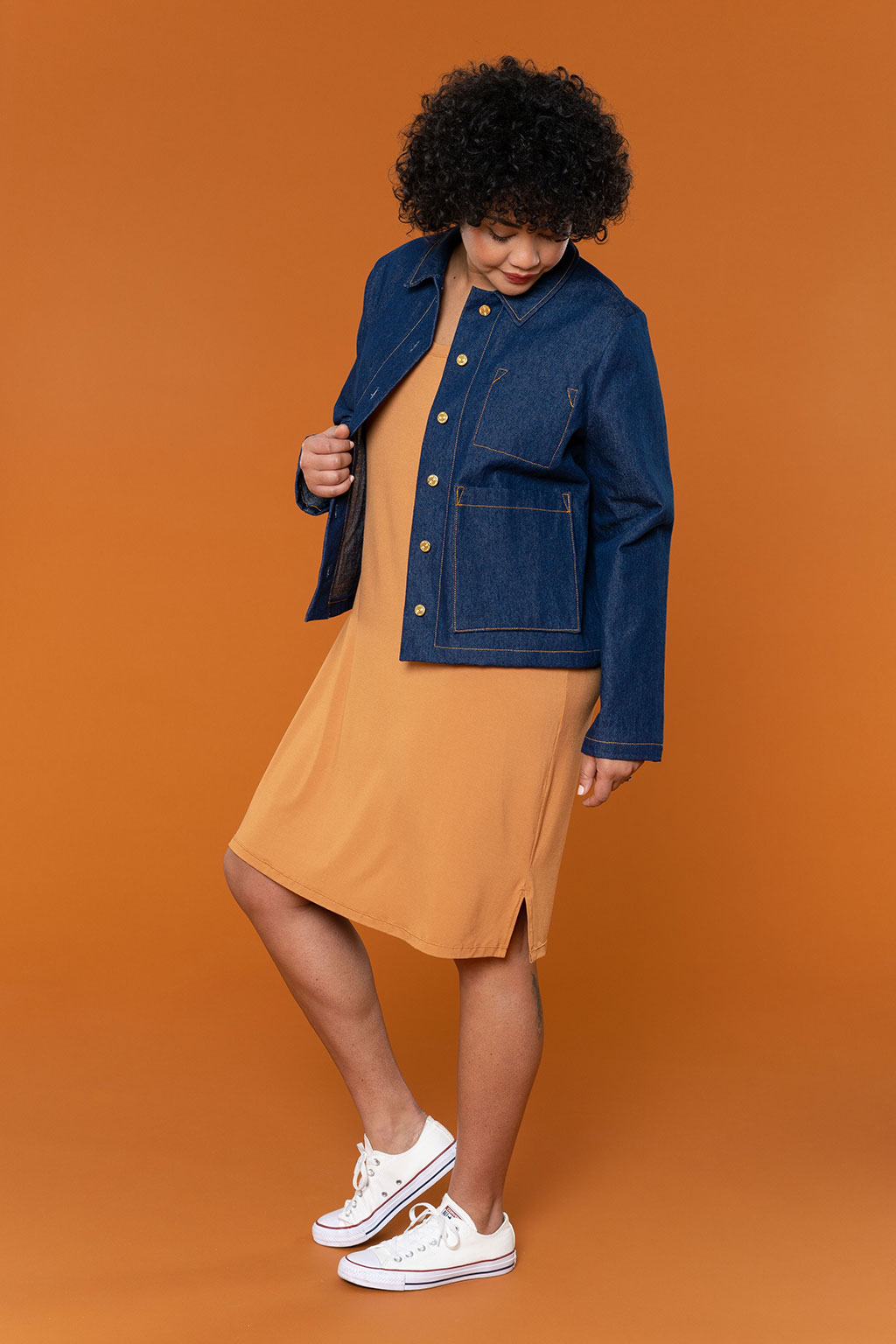 Krystal is wearing a size 10 Rhett jacket with 1/2" added to the sleeves. Her measurements are 38 1/2", 32", 41 1/2" and she is 5'9".
Shop for Fabric
The best thing about the Rhett jacket is that you can have fun with your fabric choice. If you are a beginner, you can choose a really stable woven that is easy to work with, like medium-weight denim. If you have a bit more experience, or you want to have a little fun, you can choose a fabric from the home dec department.
When selecting a fabric, remember that you will need to sew buttonholes and a collar, so make sure your machine can handle multiple layers of your fabric.
Pick your favorite medium or heavyweight woven, like denim, duck cloth, canvas, linen and canvas blends, corduroy, and twill. Don't miss our tutorial in this month's issue for creating your own waxed fabric.
Love the samples in this month's issue? Here is where we sourced the fabric.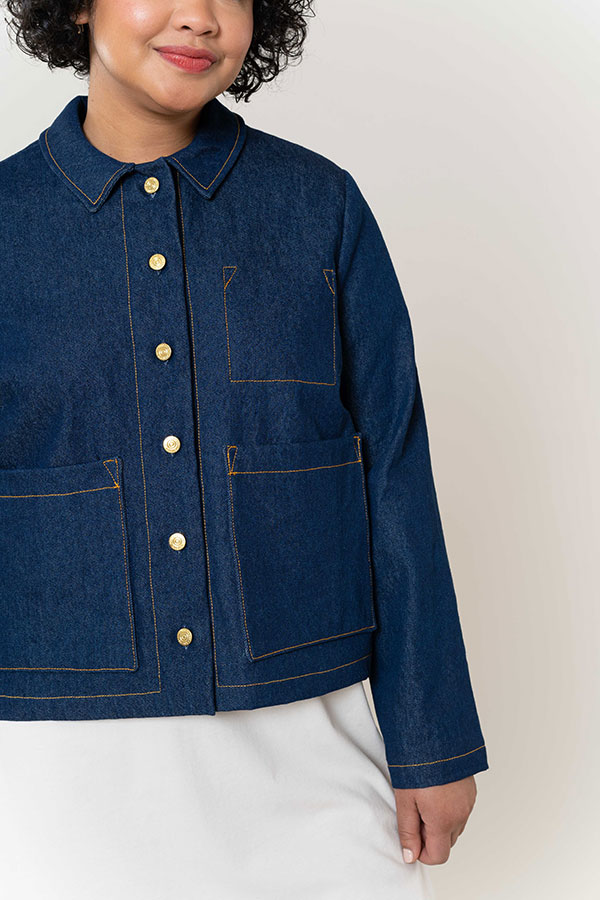 10 oz. Cotton Denim from Fabric.com.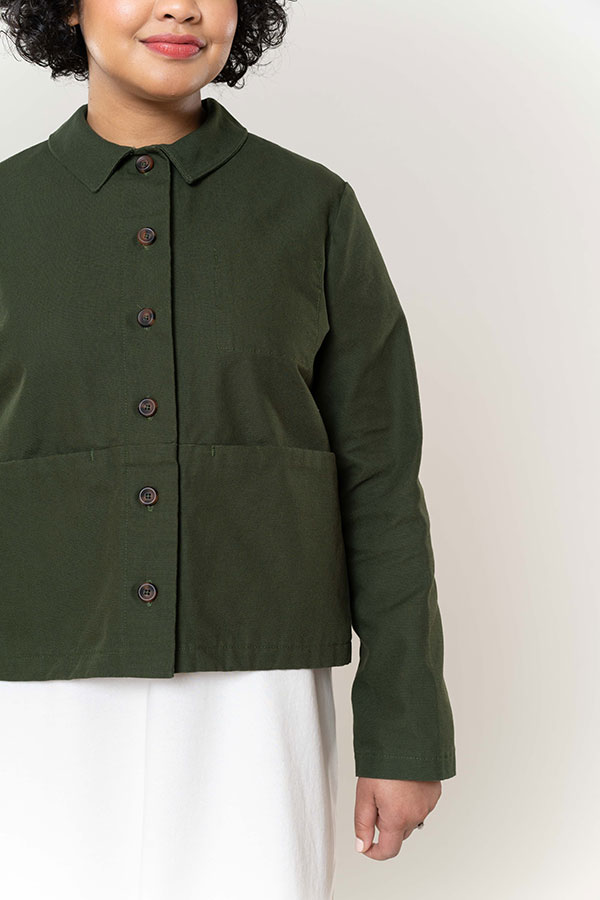 Big Sur Canvas in Forest from Stonemountain & Daughter Fabrics.
Get the Perfect Fit