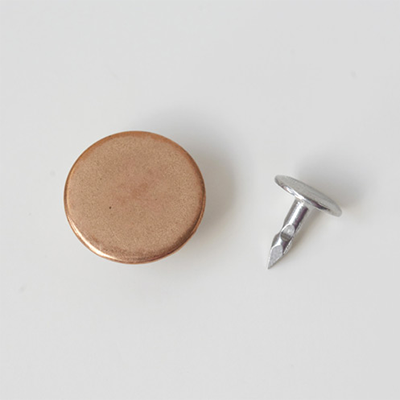 Taylor Tailor's
shop is full of classic denim hardware.
Supplies
Here are some online resources for denim hardware:
Taylor Tailor: Not only does Taylor Tailor's shop have denim hardware, but his blog also has some great tutorials.
Closet Case Files: Shipping worldwide from Canada, you can often find great kits with hardware for sewing your own jeans, as well as some stellar patterns for jeans.
Thread Theory: Also based in Canada, Thread Theory's shop has notions and hardware for nearly any project you need.
Ohio Travel Bag: This shop is packed with hardware.
U-Handbag: This UK shop stocks hardware.
Tandy Leather: This company has a great selection of hardware and tools.
M.Recht: This Australian shop sells supplies (and fabric) for sewing with denim.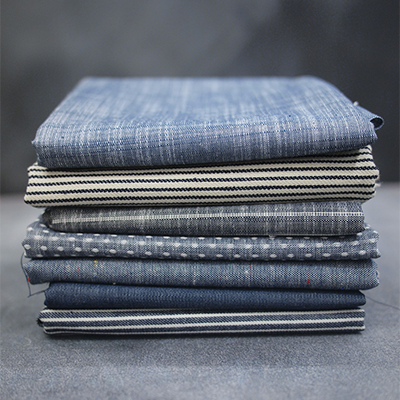 Robert Kaufman is known for high-quality denim and chambray fabrics, like this bundle from Fancy Tiger Crafts.
This month's sample garments
For the Leonora skirt:
Robert Kaufman Essex Linen in Leather Gold
Robert Kaufman Zuma Denim in Optic White
For the Gretta top:
European Washed Linen in Curry
Telio Viscose Rayon Challis in White
A big thank you to the crew at The Fabric Store in Los Angeles for donating the Liberty of London Madras Check for the Gretta top!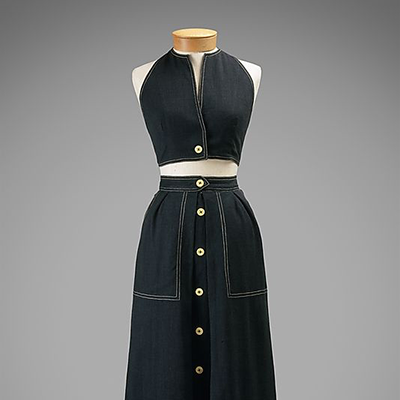 Topstitching inspiration for your next denim project.
Classes and Tutorials
Sew Your Dream Jeans: This sewalong from Closet Case Patterns will help you make a custom-fitted pair of jeans.
10 Tips for Sewing Denim: Denim is very easy to work with, as long as you know what to expect.
8 Tricks for Perfect Topstitching: Topstitching is a detail that takes your denim garments to the next level. Need some inspiration? Check out these 27 topstitching ideas.
Join the Conversation
Sign in or become a Seamwork member to comment on this article.