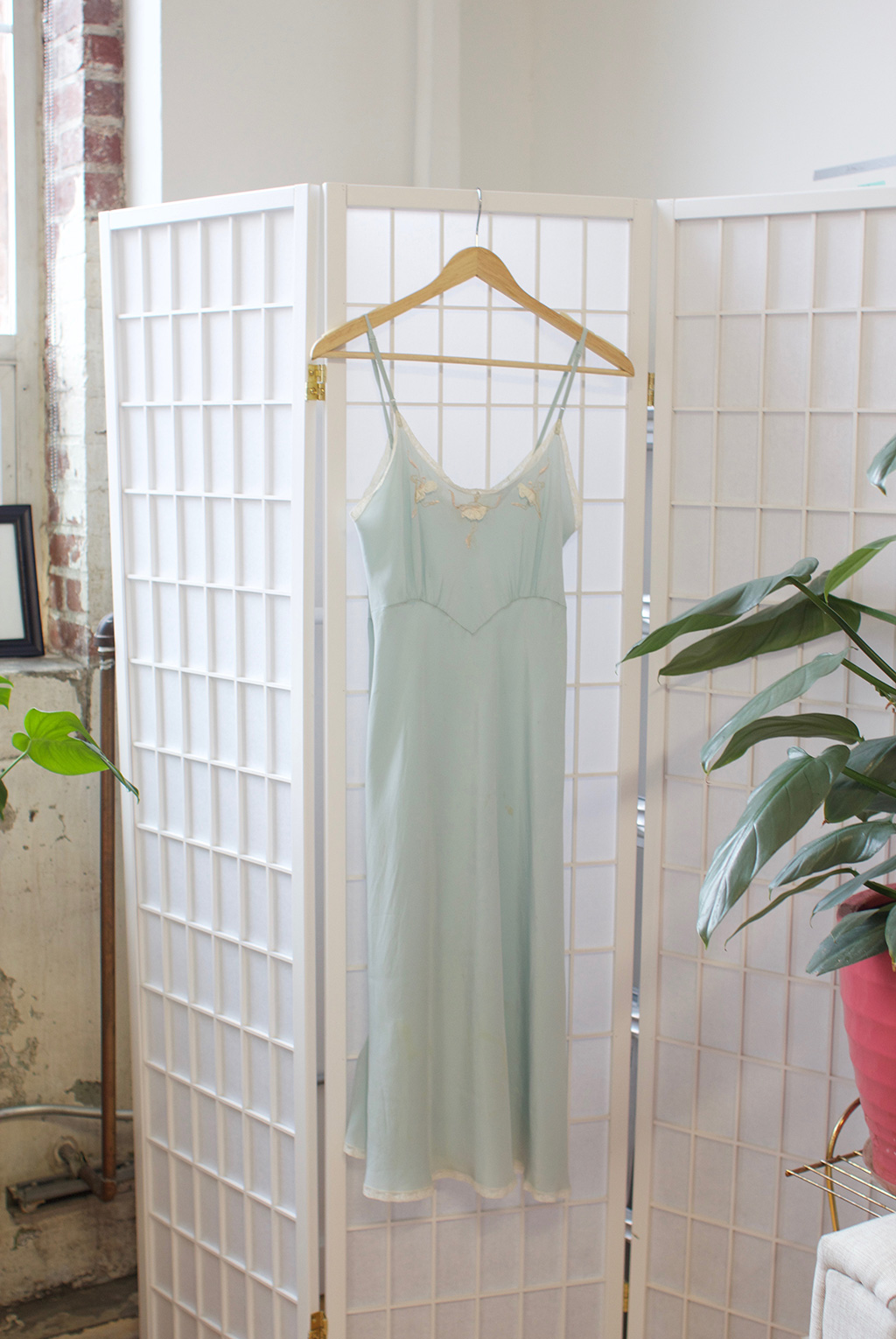 The slip is the successor of the petticoat or chemise. Slips are traditionally worn as the layer between shapewear and clothing. Slips help clothing fall correctly over the form rather than cling and climb up the body unattractively. And above all else, vintage slips are beautiful examples of fine sewing and detail.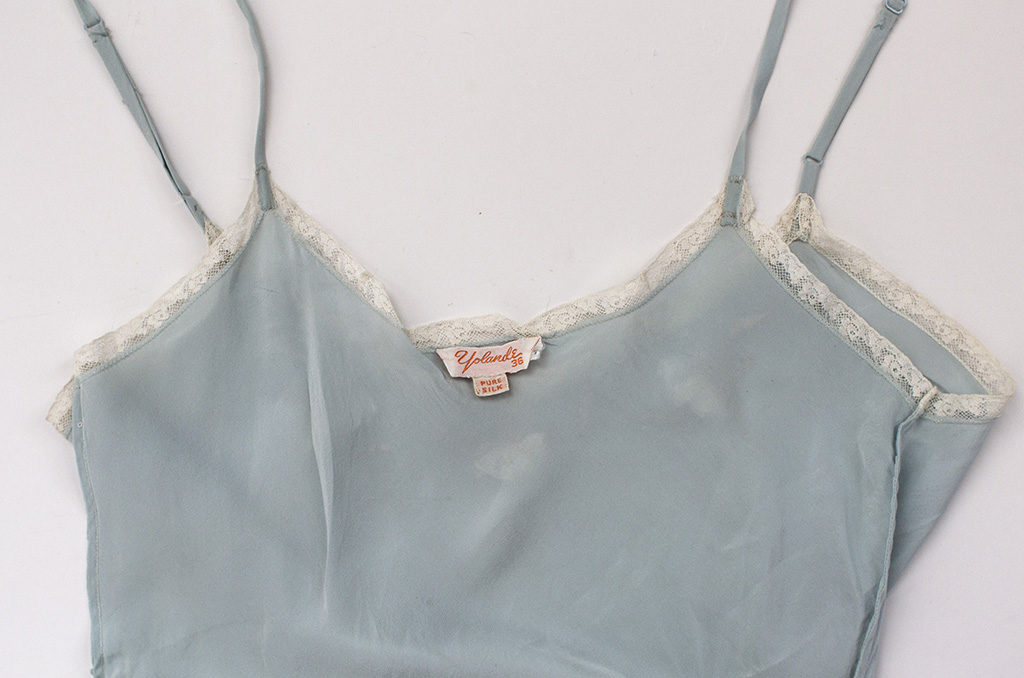 This month in Behind the Seams, we will take a look at a slip from the late 1930s. This slip from designer Yolande is simple in design but features painstaking details. Yolande was an intimates designer with a specialty in bridal trousseau. Her garments boast hand-sewn details and great attention to detail.
This slip is cut on the bias, allowing the fabric to drape elegantly over the body. The bias also allows for extra ease and movement in the garment. The silk fabric is strong, with a smooth hand that allows dresses and skirts to glide effortlessly over the body.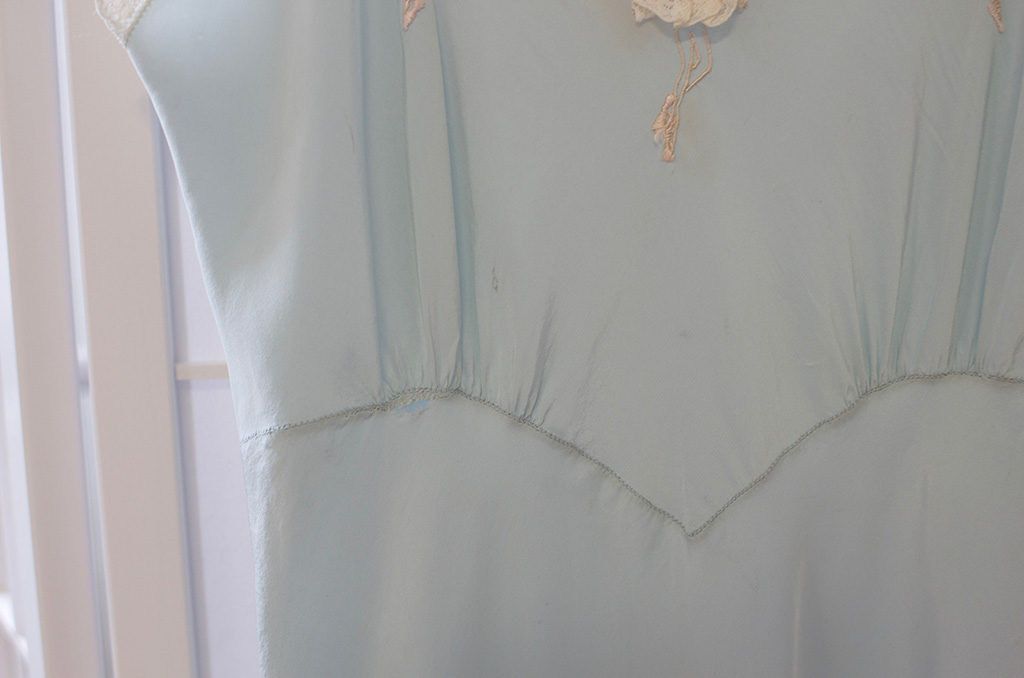 The seam right below the bust dips into a V and gathers right beneath the bust to add shaping.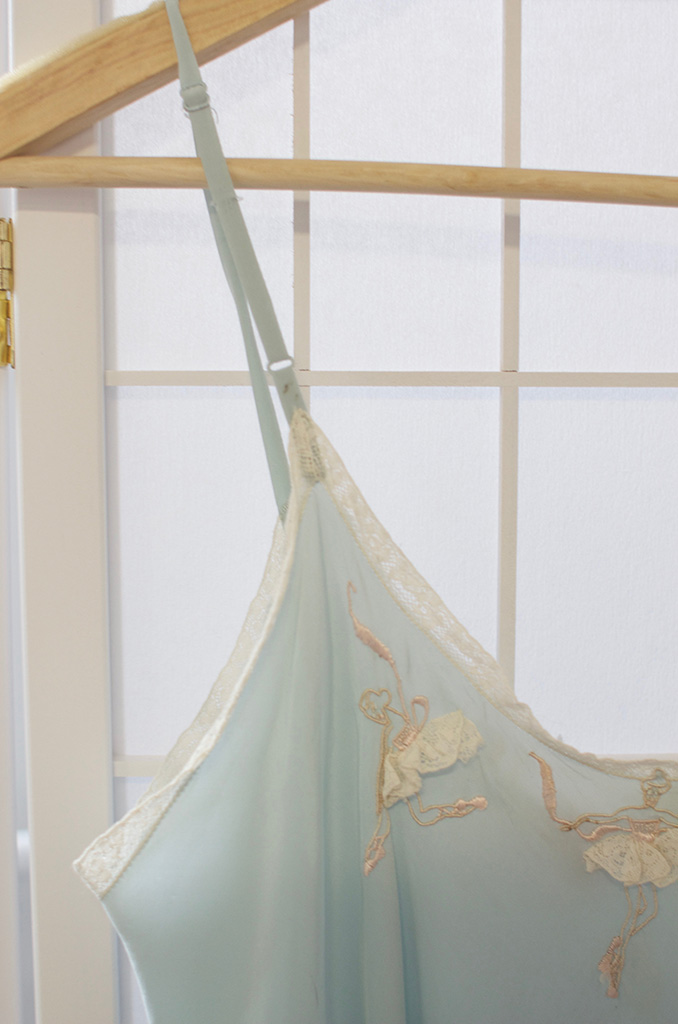 The neckline is trimmed with a dainty 1/2-inch lace. The narrow straps are adjustable and use tiny hand-painted hardware.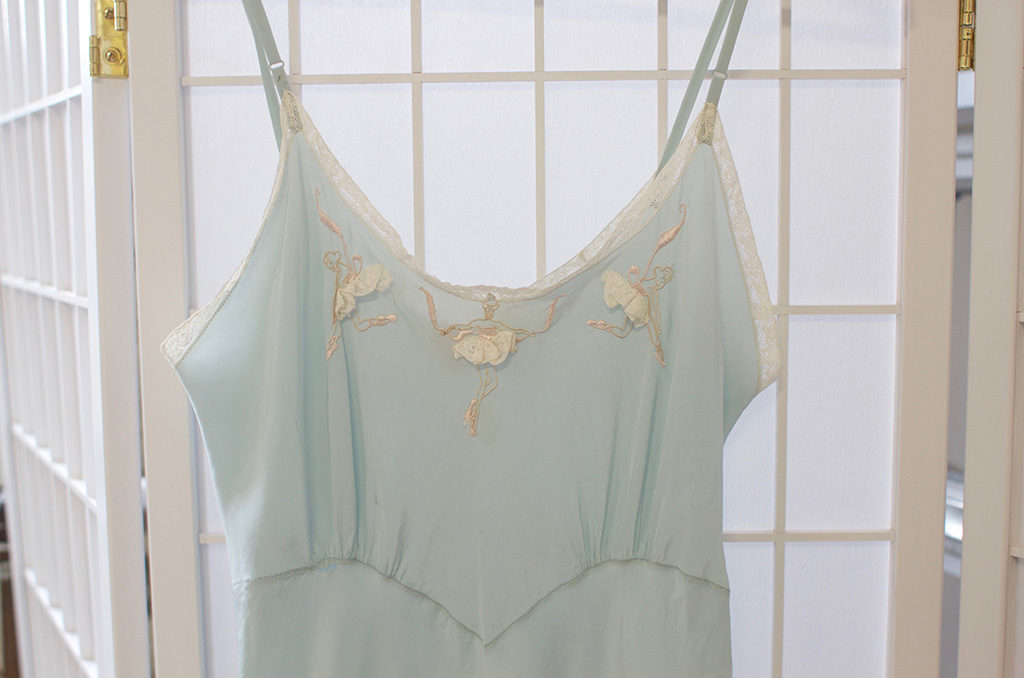 The bodice is adorned with embroidered ballerinas and gathered lace tutus. The lace tutus are attached with nearly invisible hand stitching. The ballerinas are sewn with an exacting satin stitch in a pale pink color.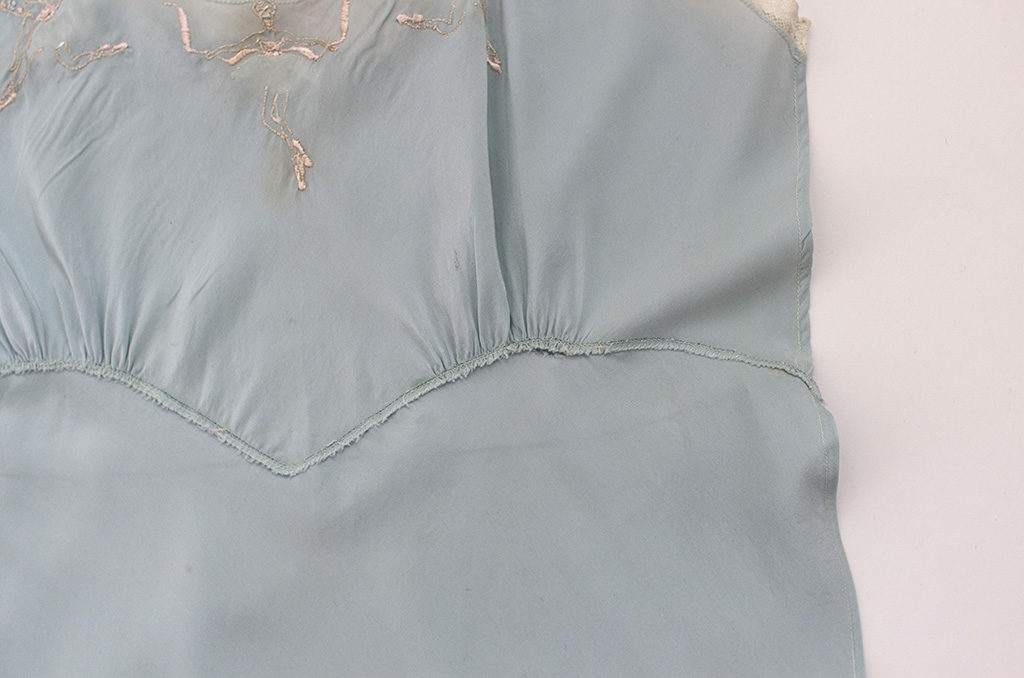 The side seams are clean finished with a French seam, and the under bust seam is trimmed to 1/8 inch and top stitched by hand with exacting stitches.
The hem is finished with the same lace that trims the neckline.