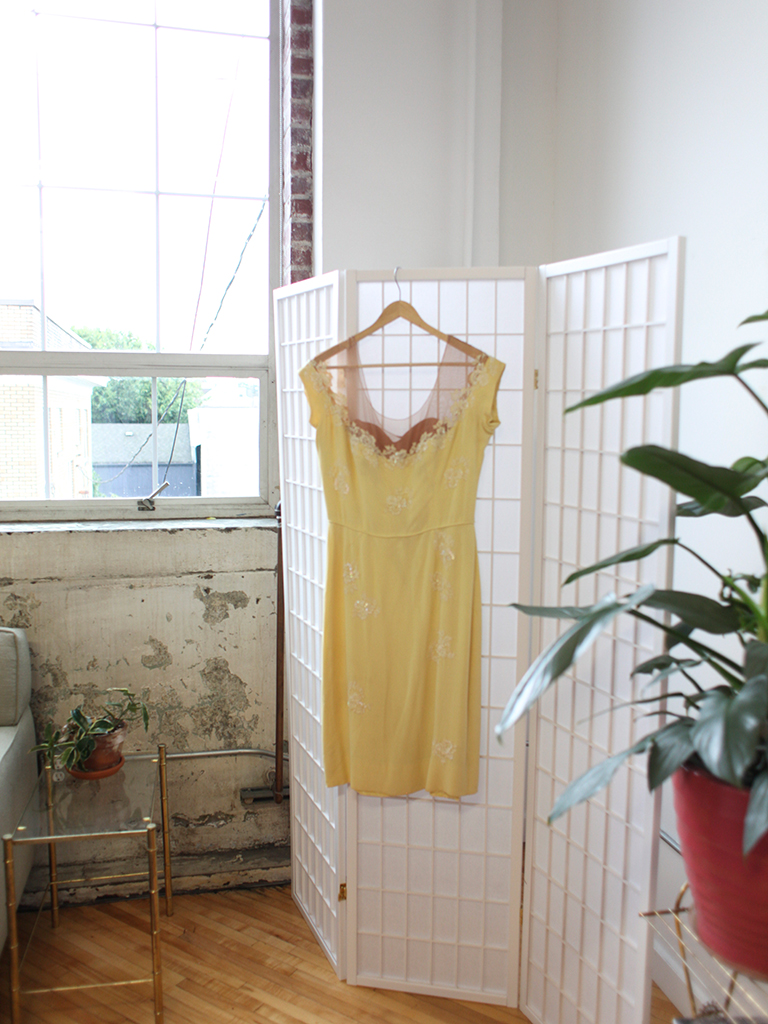 If you have ever had the pleasure of getting up close and personal with a Peggy Hunt dress, you know that her garments boast both gorgeous design and impeccable detail. Peggy Hunt is the designer widely credited as being the innovator behind the illusion neckline. In this month's behind the seams, we will explore the details of a late 1950s Peggy Hunt frock.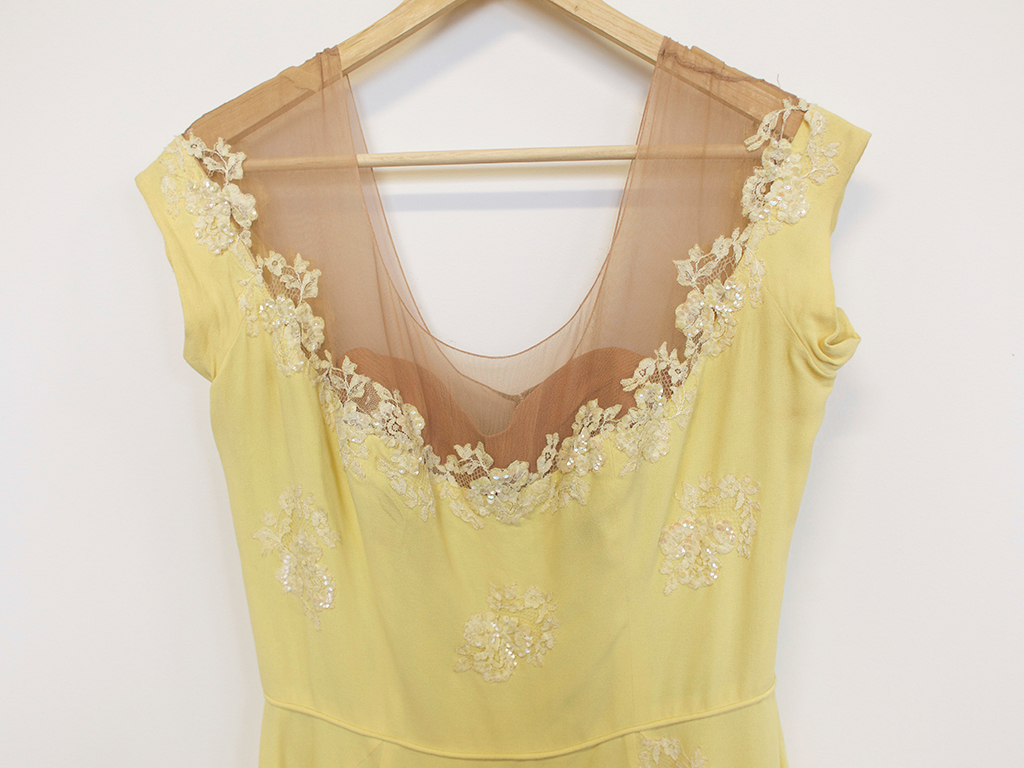 The illusion neckline gives the appearance of revealing more skin than is actually being exposed. The yoke of this dress is made of a transparent nude fabric meant to blend with the wearer's skin. The neckline is finished with a baby hem that is nearly invisible at a 1/16" width. The shoulder seam is assembled with a tiny french seam.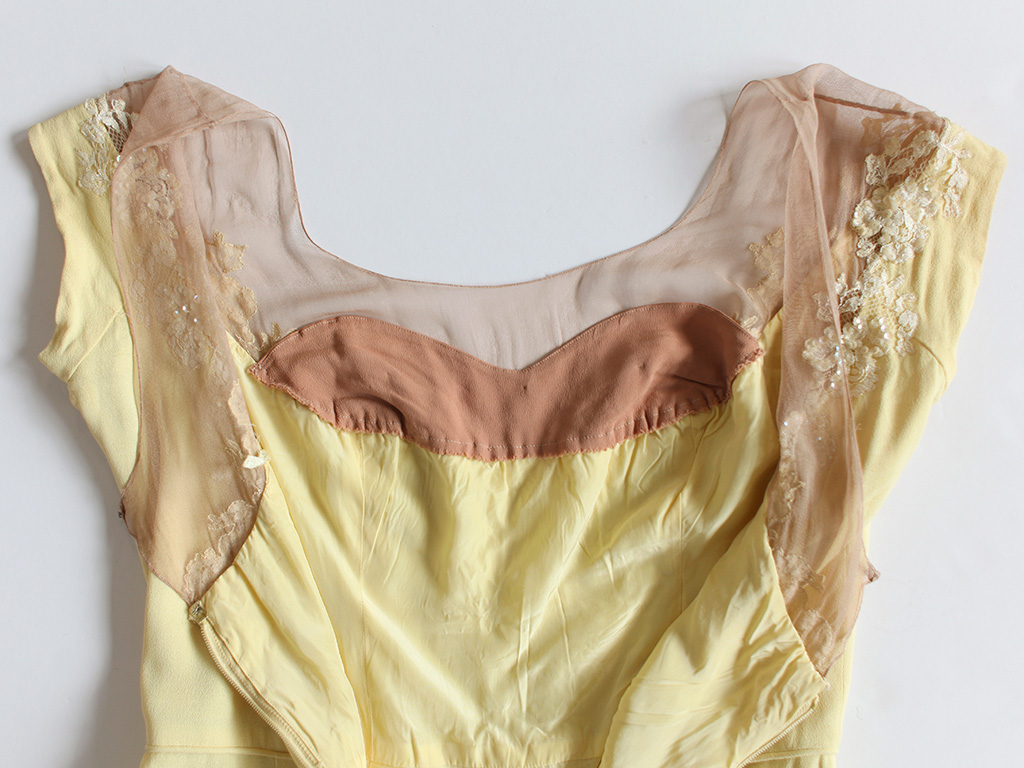 A modesty inset keeps this incredibly plunging neckline from revealing too much. The inset has a soft sweetheart neckline and is topstitched to the inside of the yoke seam.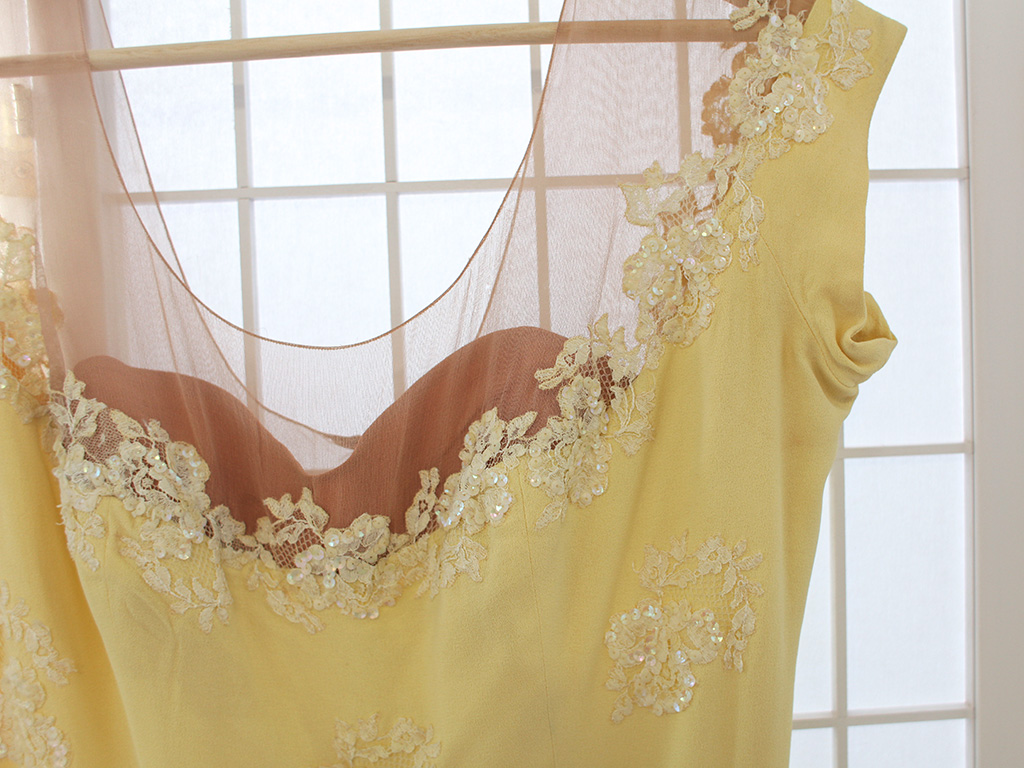 Lace appliqué conceals the seam that joins the bodice to the yoke. The appliqué is hand sewn with small stitches and embellished with sequins.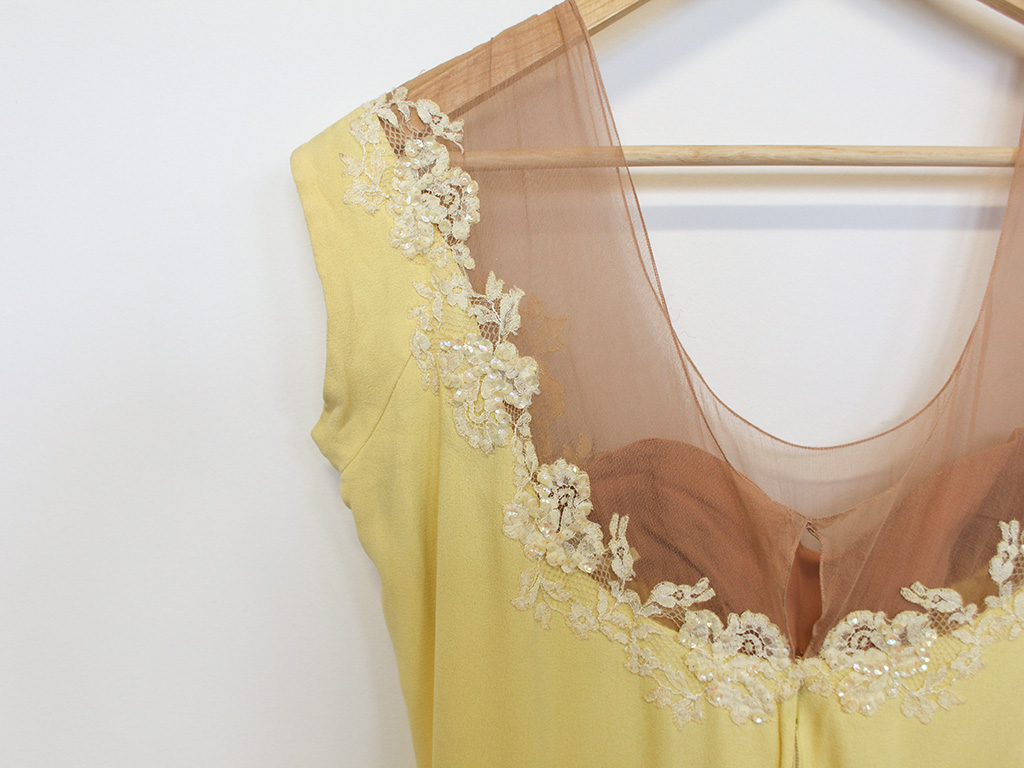 Often raglan sleeves are associated with more casual looks, but this dress shows how elegant this cut can be. The raglan sleeve is cut to a shorter length, keeping the silhouette soft and elegant.
The radiating waist darts offer shape to this fitted dress, highlighting an hourglass figure.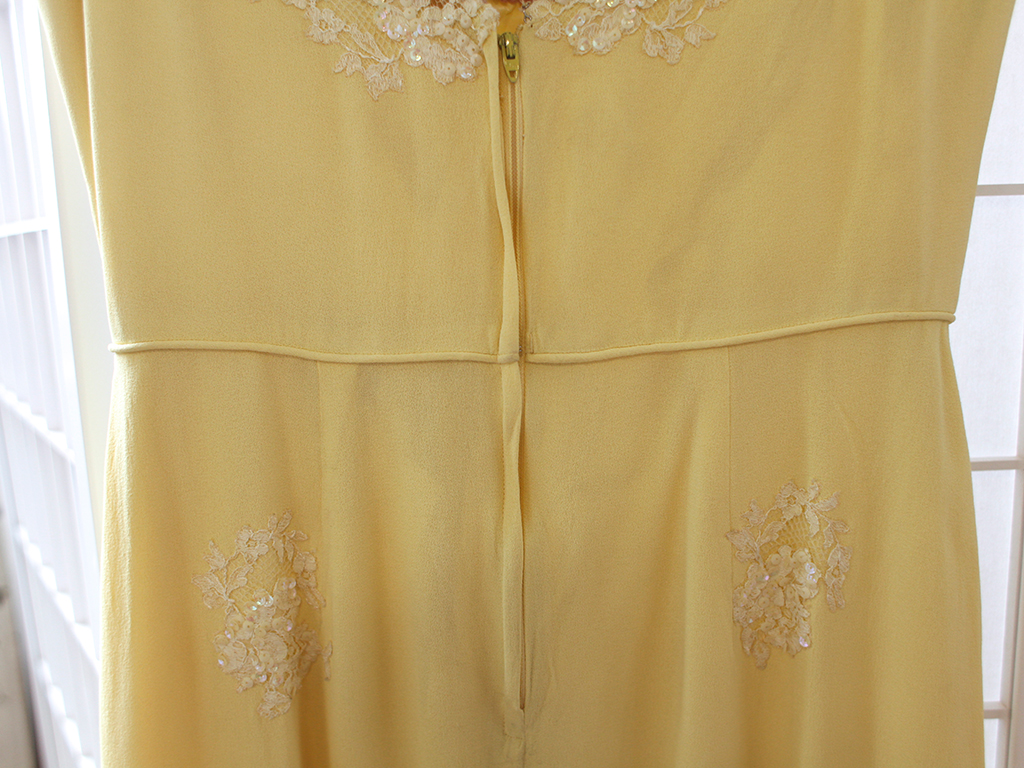 The center back finishes with a lapped zipper. The lap is stabilized by a hook and eye at the waist and the top of the zipper closure.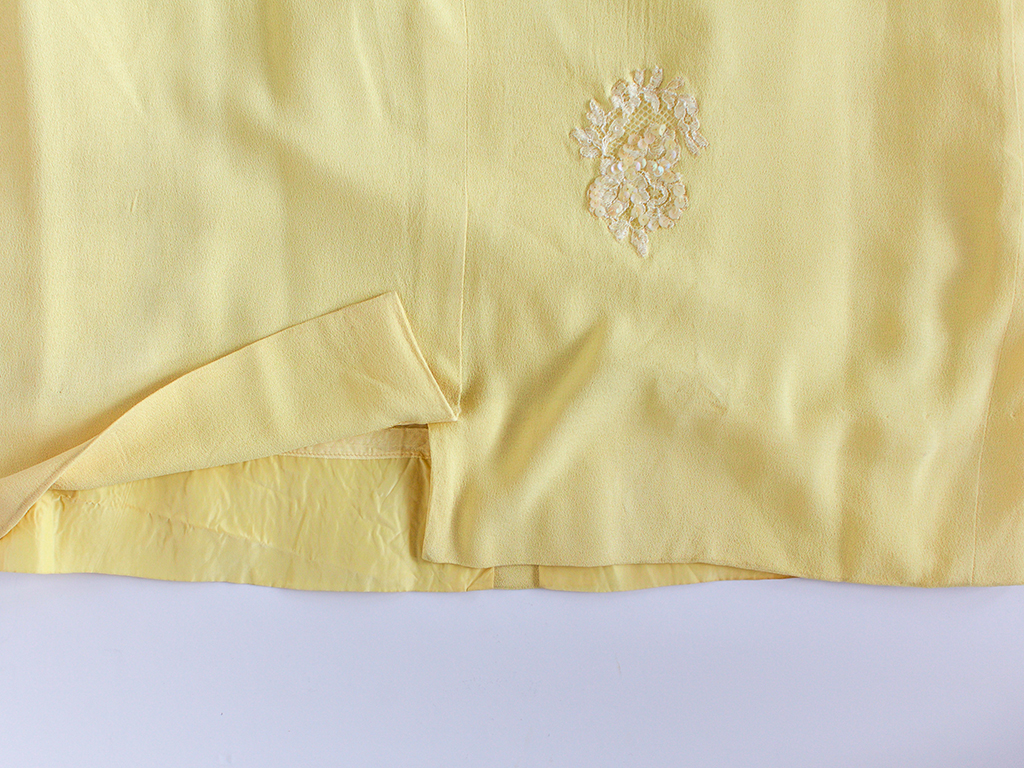 The dress is fully lined, with french tacks attaching the lining to the self at the waist. All seam allowances are pinked and left extra wide, to accommodate for any tailoring. The hem measures at an extra deep 4" and is hand picked.
Join the Conversation
Sign in or become a Seamwork member to comment on this article.