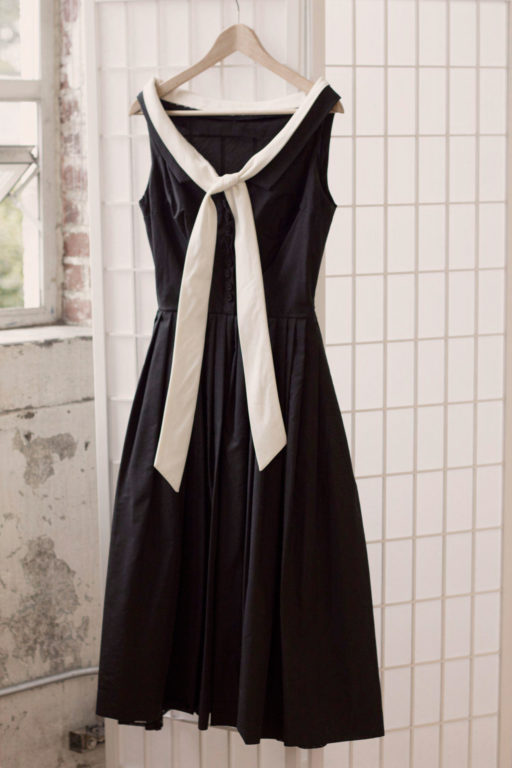 In sewing, we have the freedom to pick and choose how to go about creating a garment. There is always the thought that we could change something slightly to make it even more fantastic.
This month's 1960s cocktail dress has many construction details that are a bit out of the ordinary and has left us wondering how and why the maker made the decisions they did.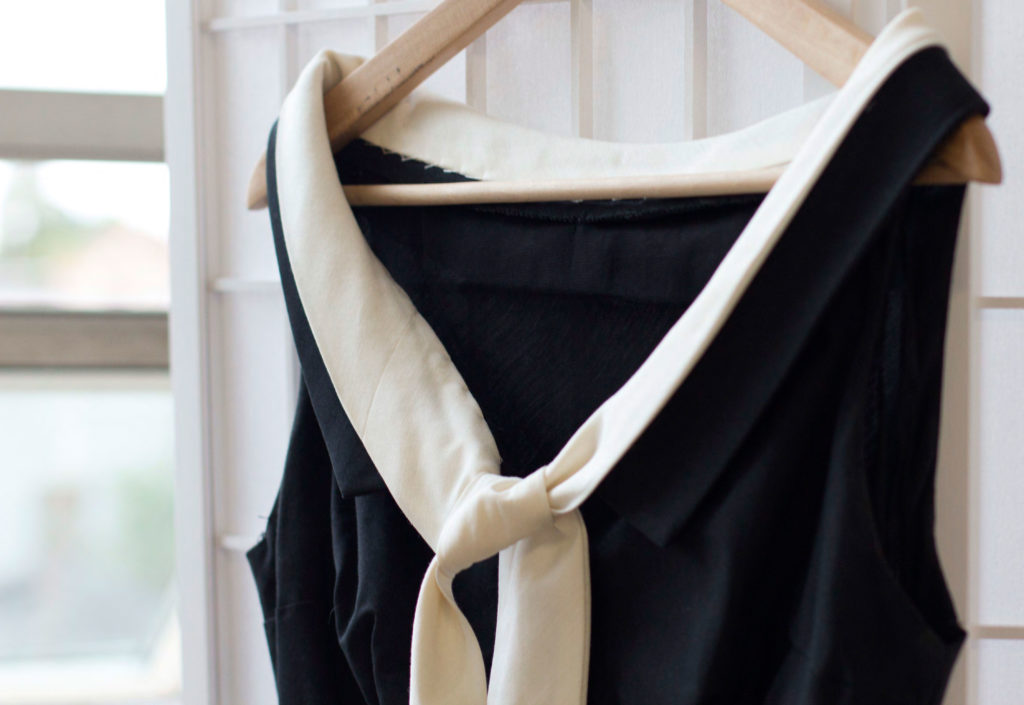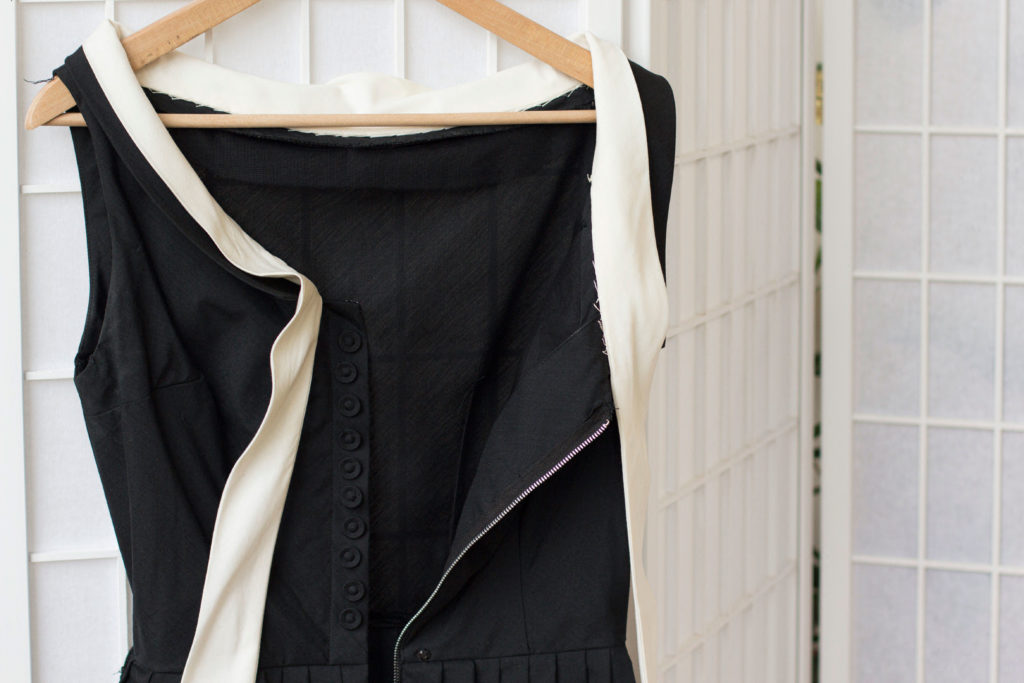 This classic dress features a fully pleated skirt, coming together at a high waist. Surprisingly, the closure is at the center front with a lapped zipper. The zipper is concealed even further by a set of non-functional fabric-covered buttons.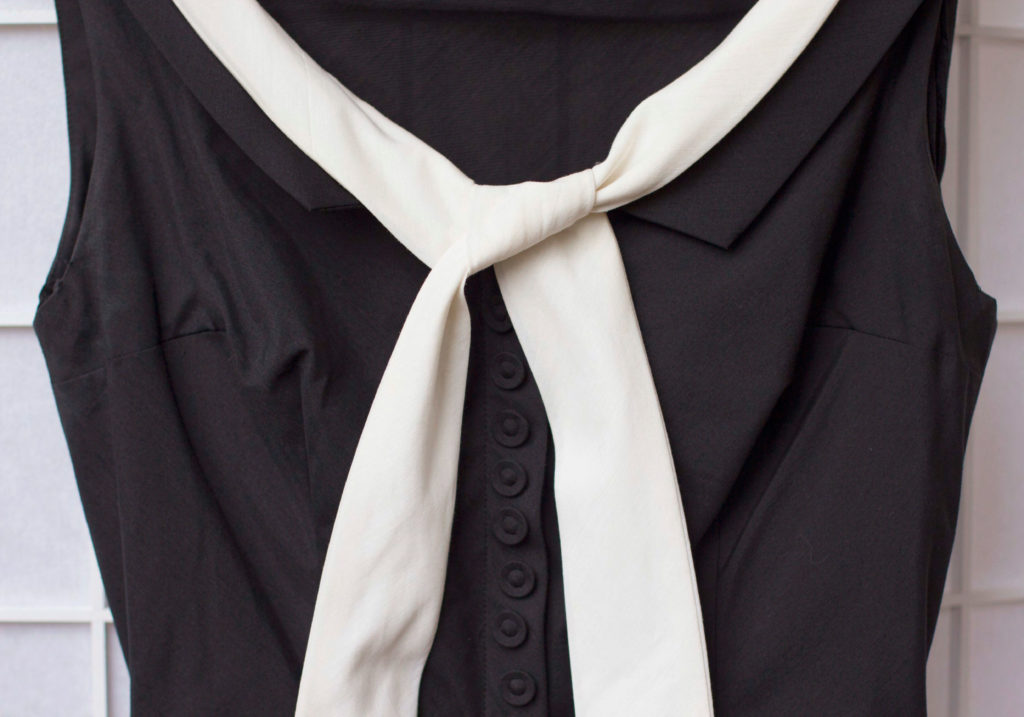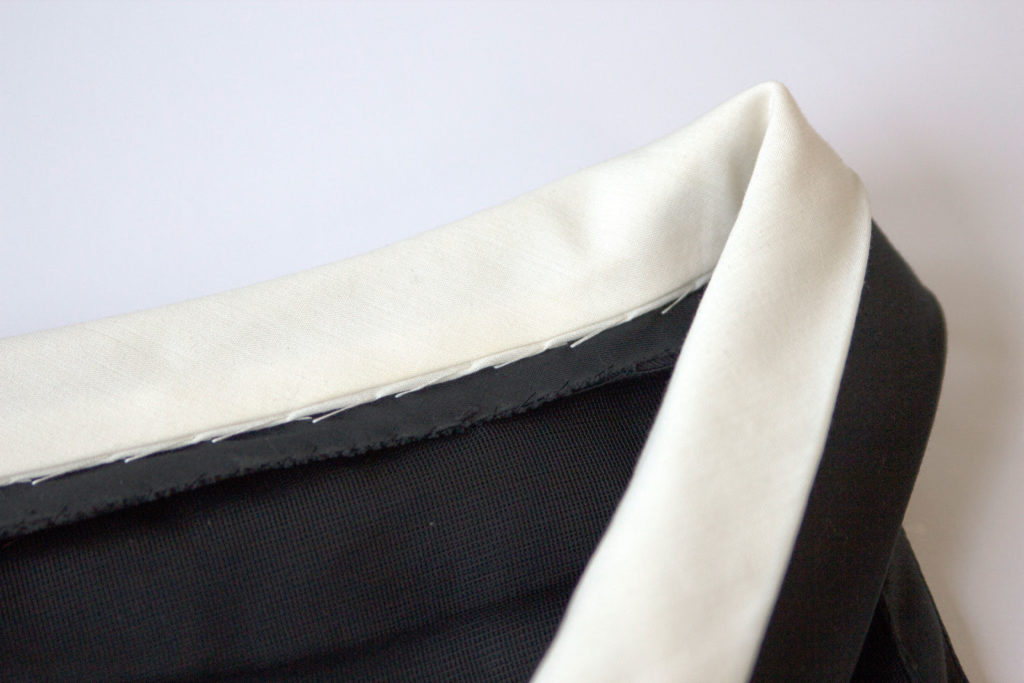 A contrasting faux double collar creates a flattering neckline. The pussy bow collar is made from a simple sash that has been applied with a catch stitch onto a Chelsea collar underneath.
Get Inspired by Vintage!


Dressing up your collars by drafting a contrasting additional collar.


Using a bias facing to conceal the raw edges of an underlining.


Selecting different linings for your bodice and skirt for variations in drape.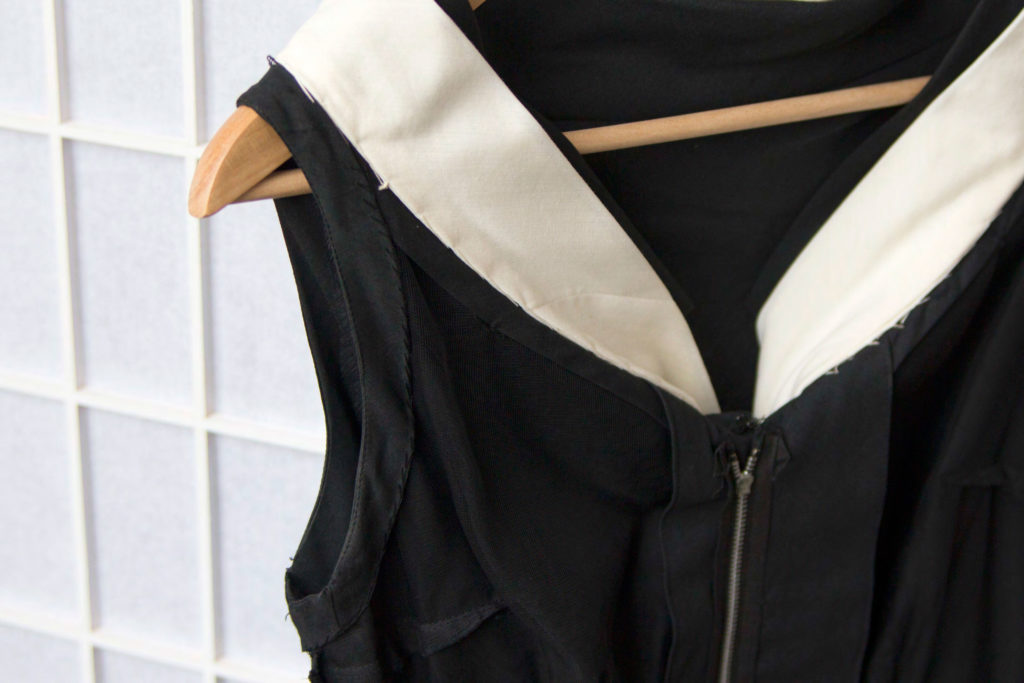 The decisions made for the lining are the most intriguing aspects of this garment.
At the arm, a wide bias tape facing is used to conceal the raw edges of the underlining.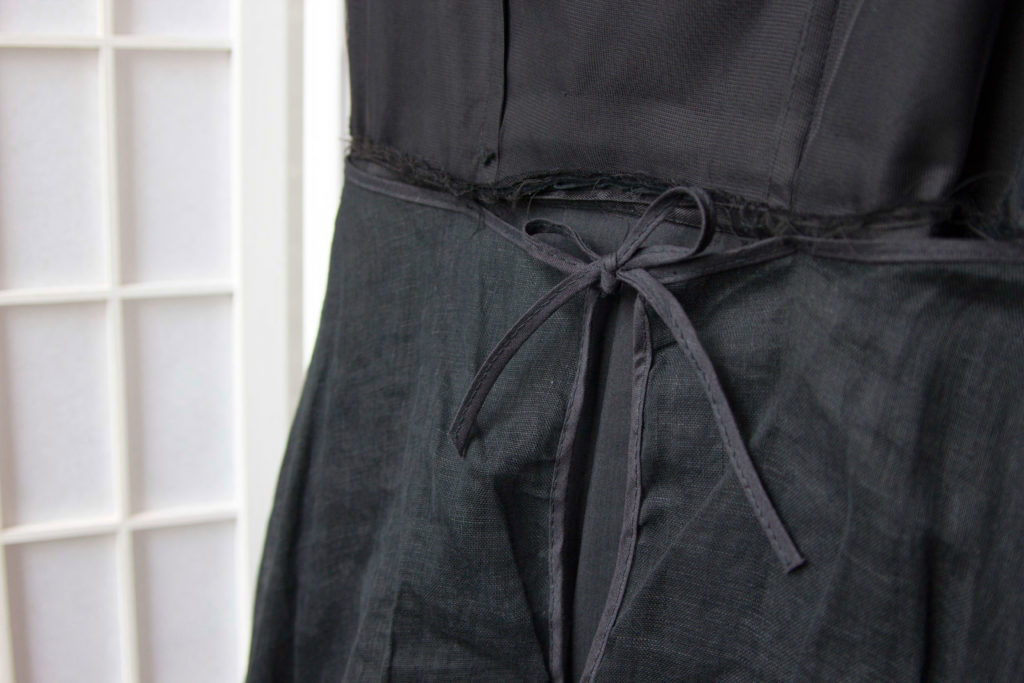 The bodice of the dress is underlined with a structured netting while the skirt has a free-flowing lining made from a soft horsehair. The skirt lining gives a crinoline-like effect and adds a bit more volume.
Join the Conversation
Sign in or become a Seamwork member to comment on this article.