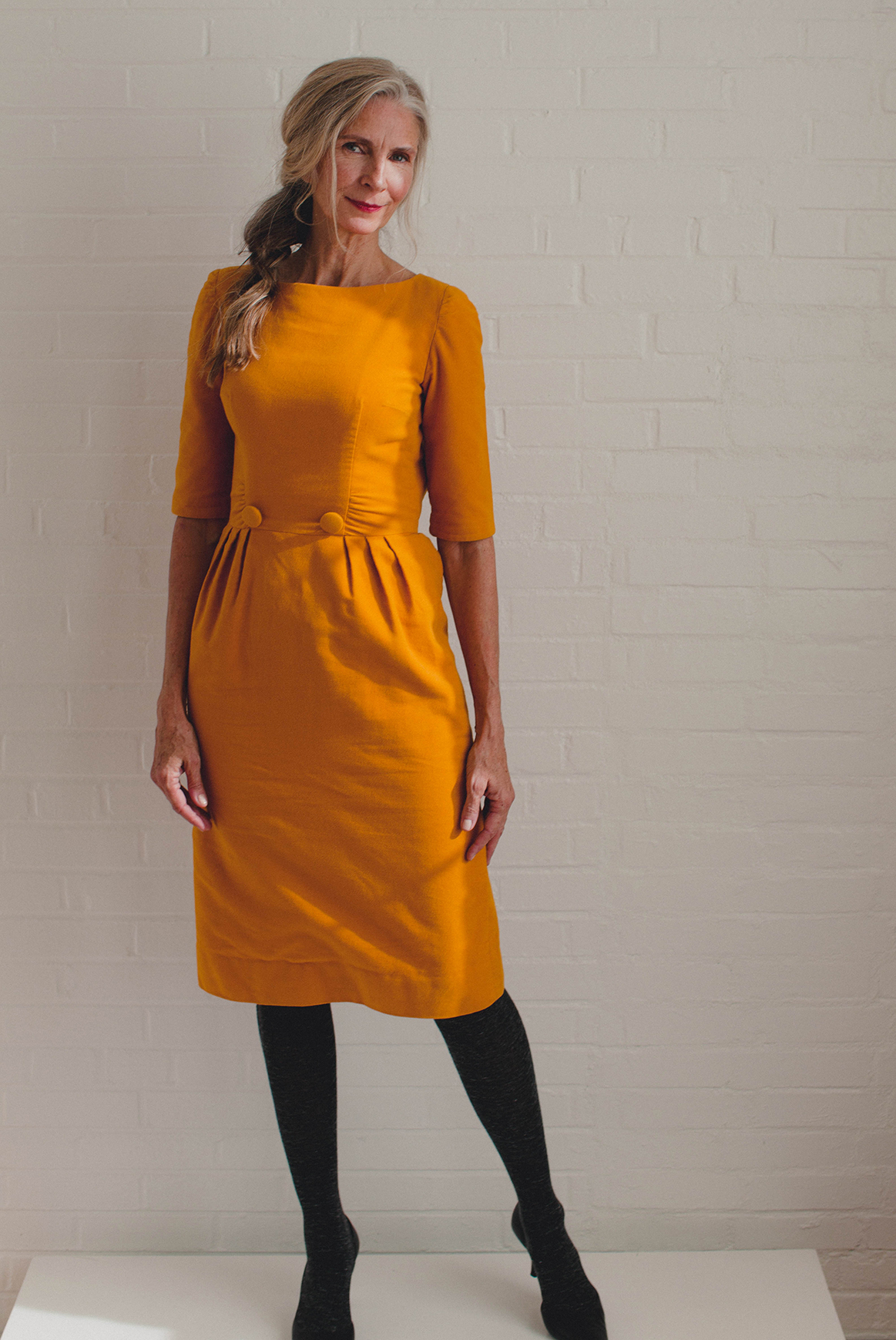 This month, we are taking an in-depth look at an early 1960s sheath dress. Every dress has a story to tell, and this home-sewn dress is no exception. With its fitted silhouette and subtle design details, this dress is an inspiring look at the history.
The 1960s was a time of transition in fashion. At the turn of the decade, the styles of 1950s were continued at full force. Then something changed. John F. Kennedy was sworn into office January 20, 1961, and his wife Jackie greatly affected American fashion. Jackie favored slim-cut dresses and cropped, boxy jackets. Her clothes featured clean lines and little trim.
In this months Behind the Seams we will examine a dress that features many of the trends made popular by the First Lady, including the slim silhouette and clean, understated design details.
The outer shell is made of a soft wool flannel. This brushed fabric is so lush it almost gives the appearance of velvet. The highly fitted design of this dress requires ample shaping. This shaping is achieved through the use of darts and pleats. Waist and bust darts provide bust and waist shaping.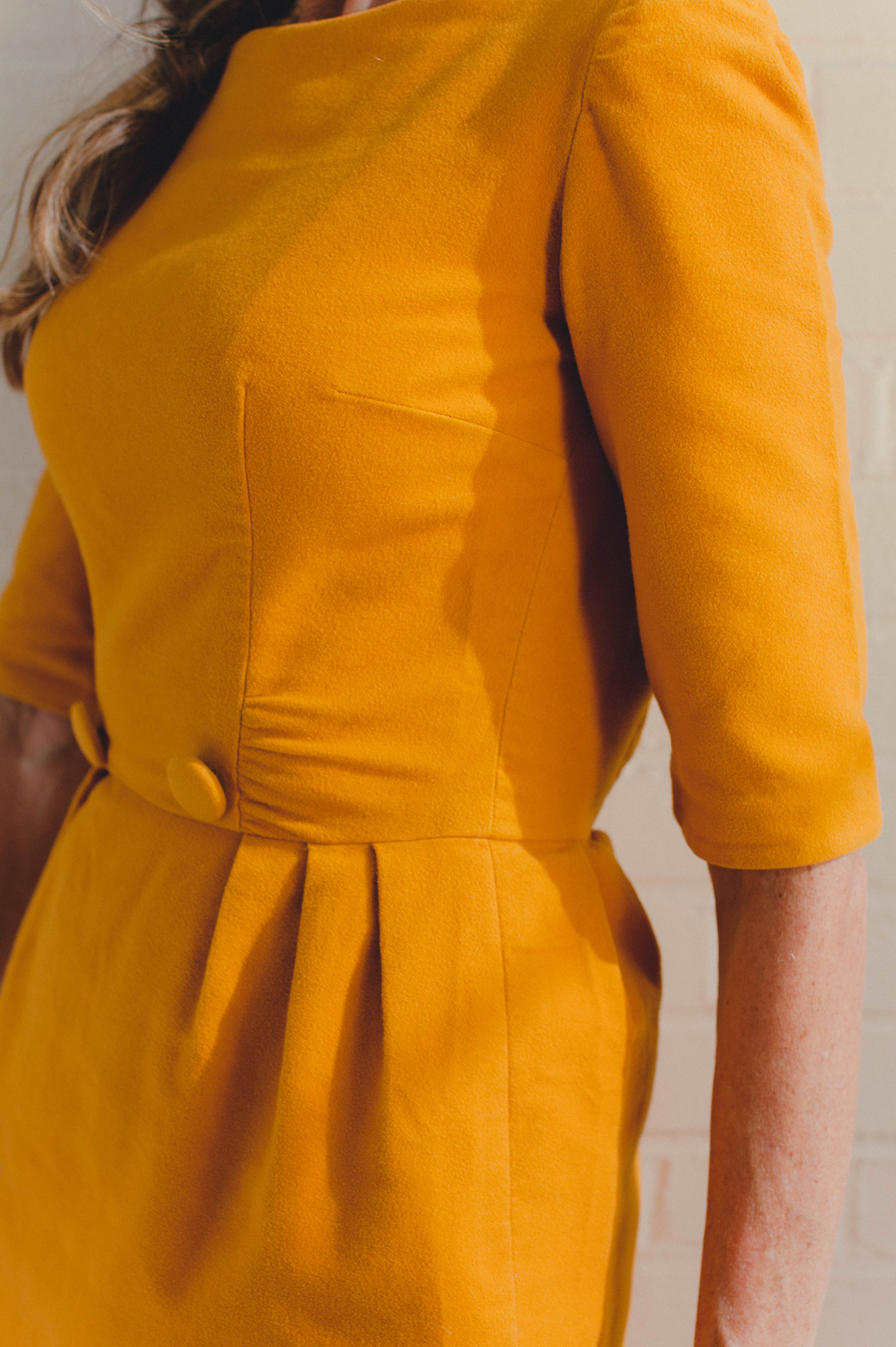 The front waist darts feature gathered darts, a gorgeous detail that highlights the waistline of this dress. Covered buttons decorate the center front waist, further highlighting the gathered dart detail.
The darts of this dress finish close to the the bust apex creating a severe bullet-shaped bust line. This is echoed on the back bodice with high exaggerated darts.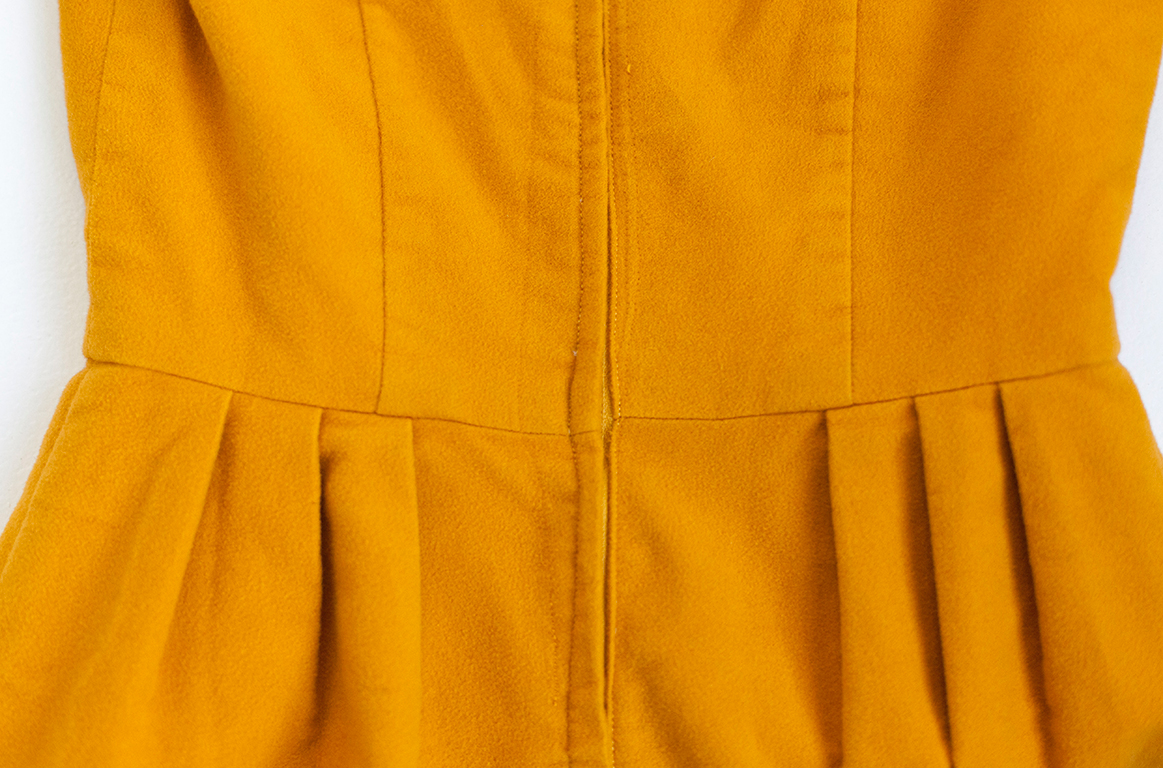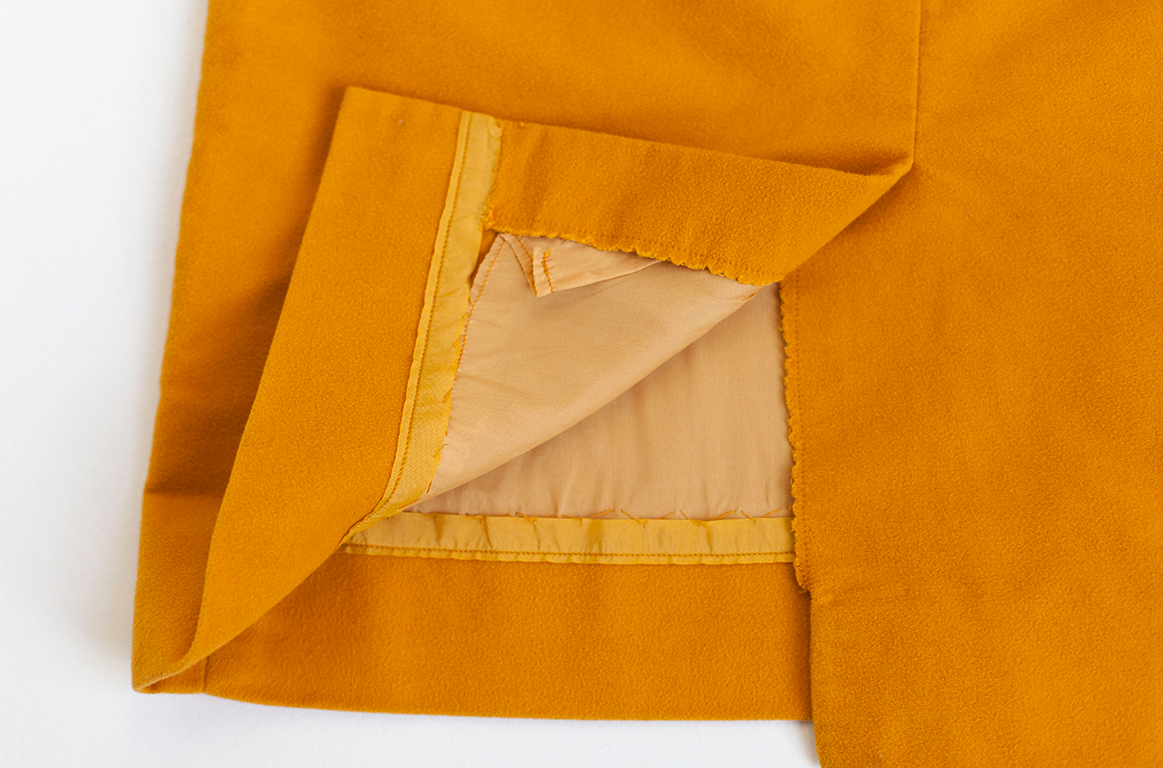 Six small knife pleats create shaping in the front and back of the skirt, which creates an attractive pegged shape. A center back zipper adds a tailored touch to the center back. A vent allows for more movement in the pegged skirt.


The lining of this dress is treated as a backing. All outer pieces are basted to the corresponding lining piece, then treated as one in the construction. Hem tape is used to stabilize the flannel at the neck facing and the skirt hem. Hem tape is used at the neck facing and at the hem.

Join the Conversation
Sign in or become a Seamwork member to comment on this article.