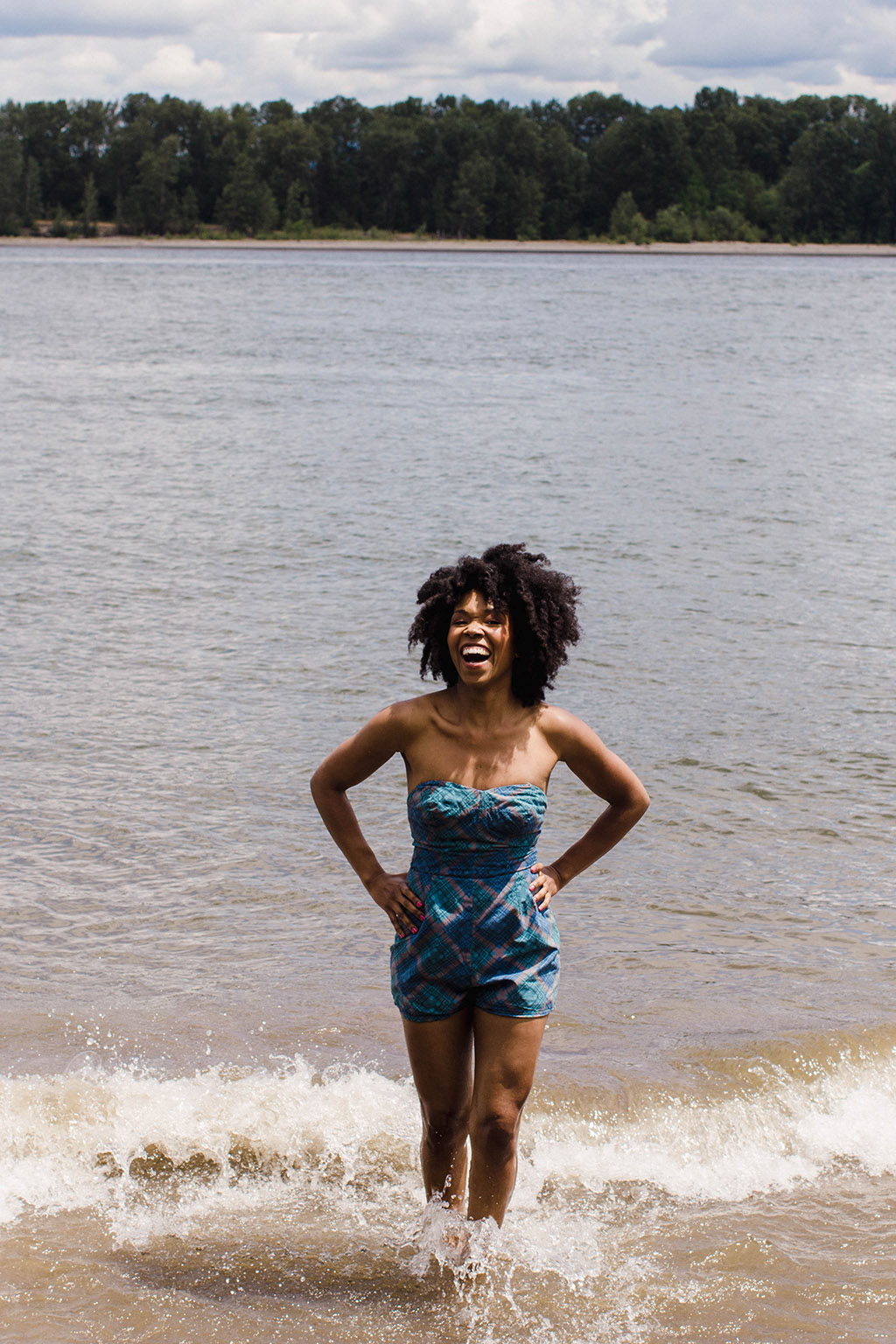 Swimwear is synonymous with summer and time spent frolicking in the sun. Modern textile technology makes the frolicking part easy, but imagine diving into a pool, swimming in the ocean, or even treading water in a woven swimsuit with boning and a metal zipper. Though knits were used in swimwear as early as 1910, many of the fashionable suits of the 1950s and 1960s were constructed of rigid woven fabrics. This is largely due to the fact that many women sewed their swimsuits at home, and while knits more specific to swimwear existed, they were not readily available to home sewists. This month, we will take a look inside a 1950s swimsuit, made of woven poplin and constructed using details and techniques not found in modern swimsuits.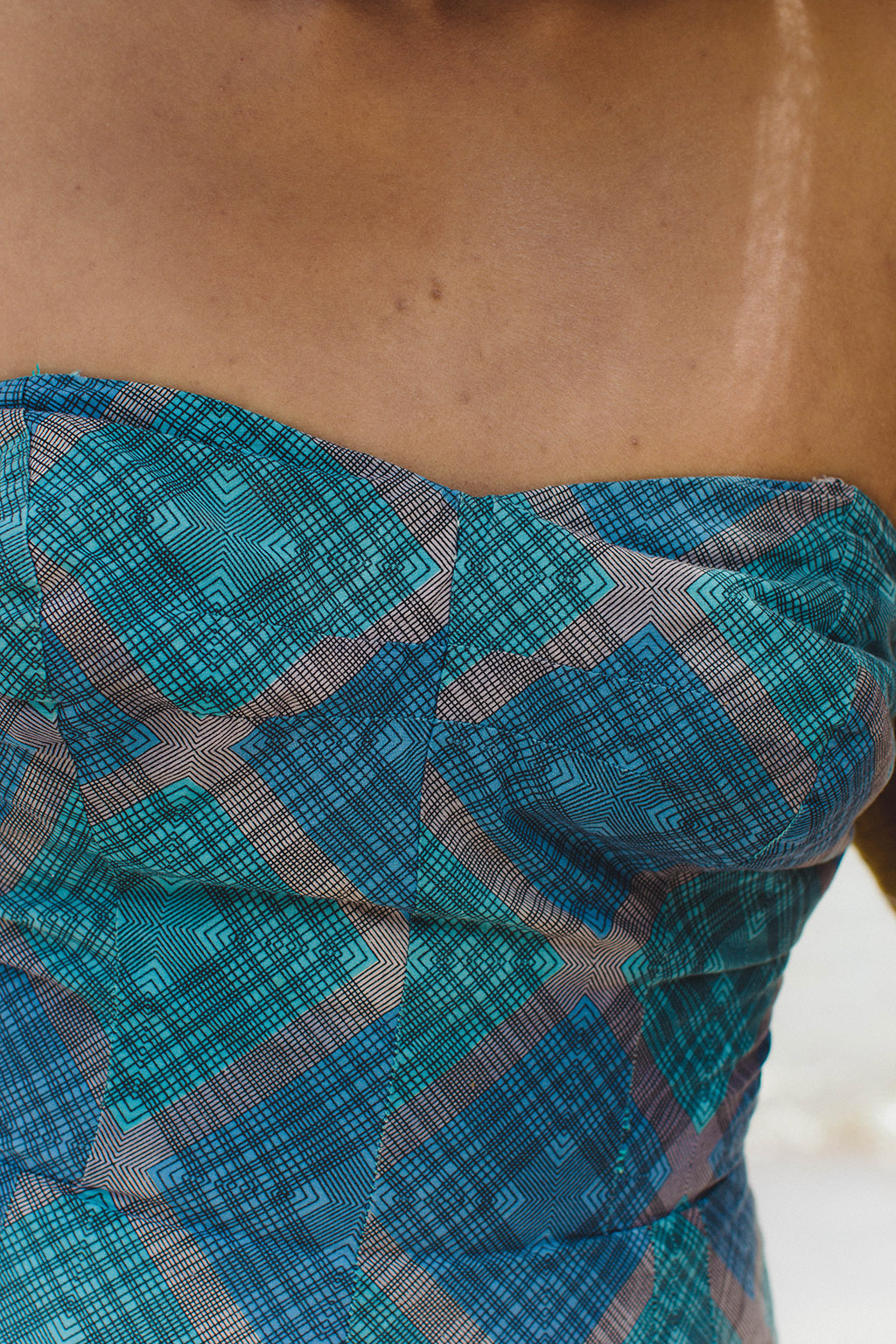 A continuous center seam extends the length of the front of the swimsuit. This seam provides shape to the bust and waist. Four darts radiate from the seam to provide further bust shaping.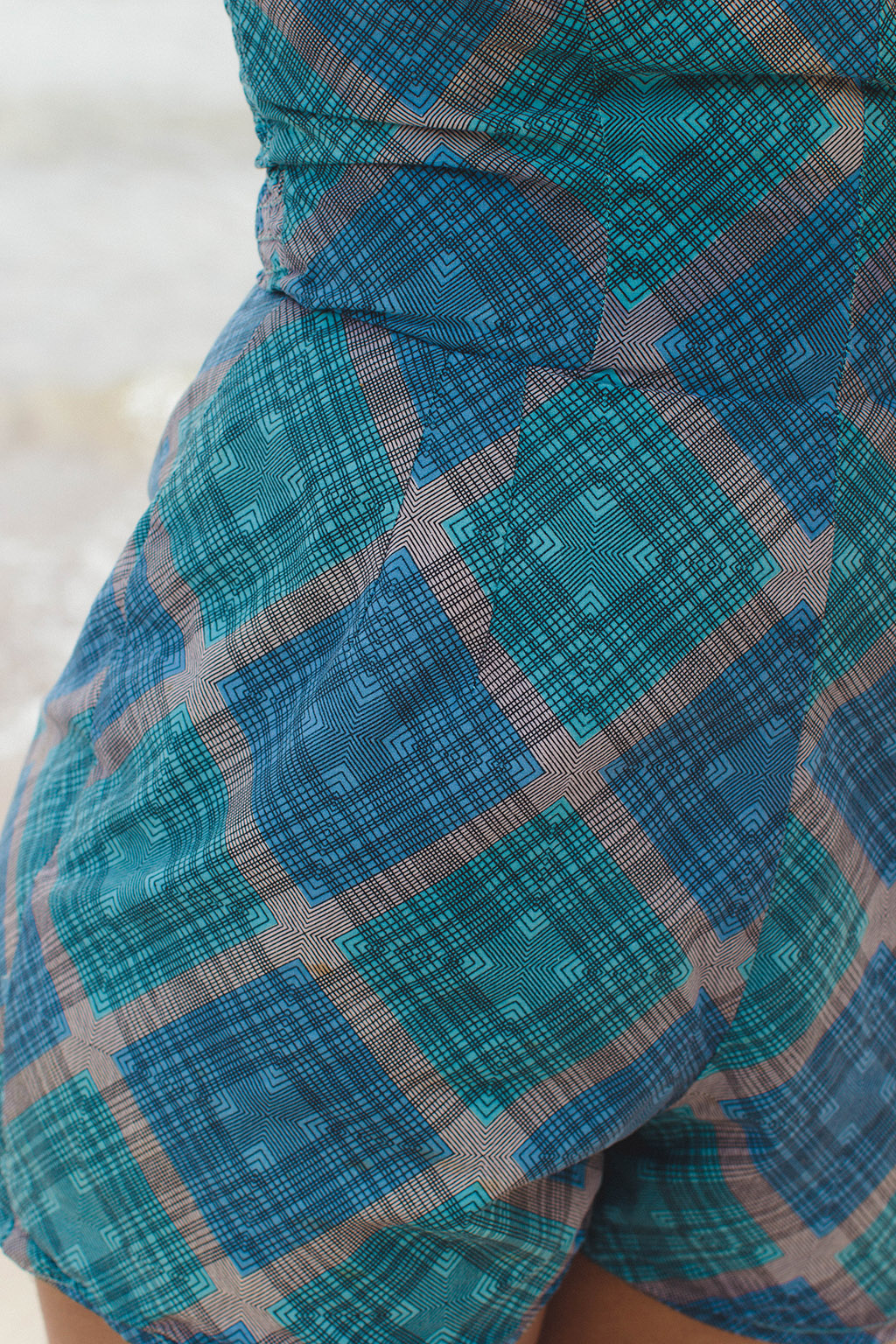 A princess seam runs from the neckline through the bust apex to the waist, then it takes an abrupt turn creating a reverse corner. This detail provides shape but also defines the waist with a seamline. Bust darts in this panel add to the very voluminous bust of this garment.
Waist darts radiate from the horizontal seam of the princess panel. This nips the waist in, but still allows for ample ease in the hip.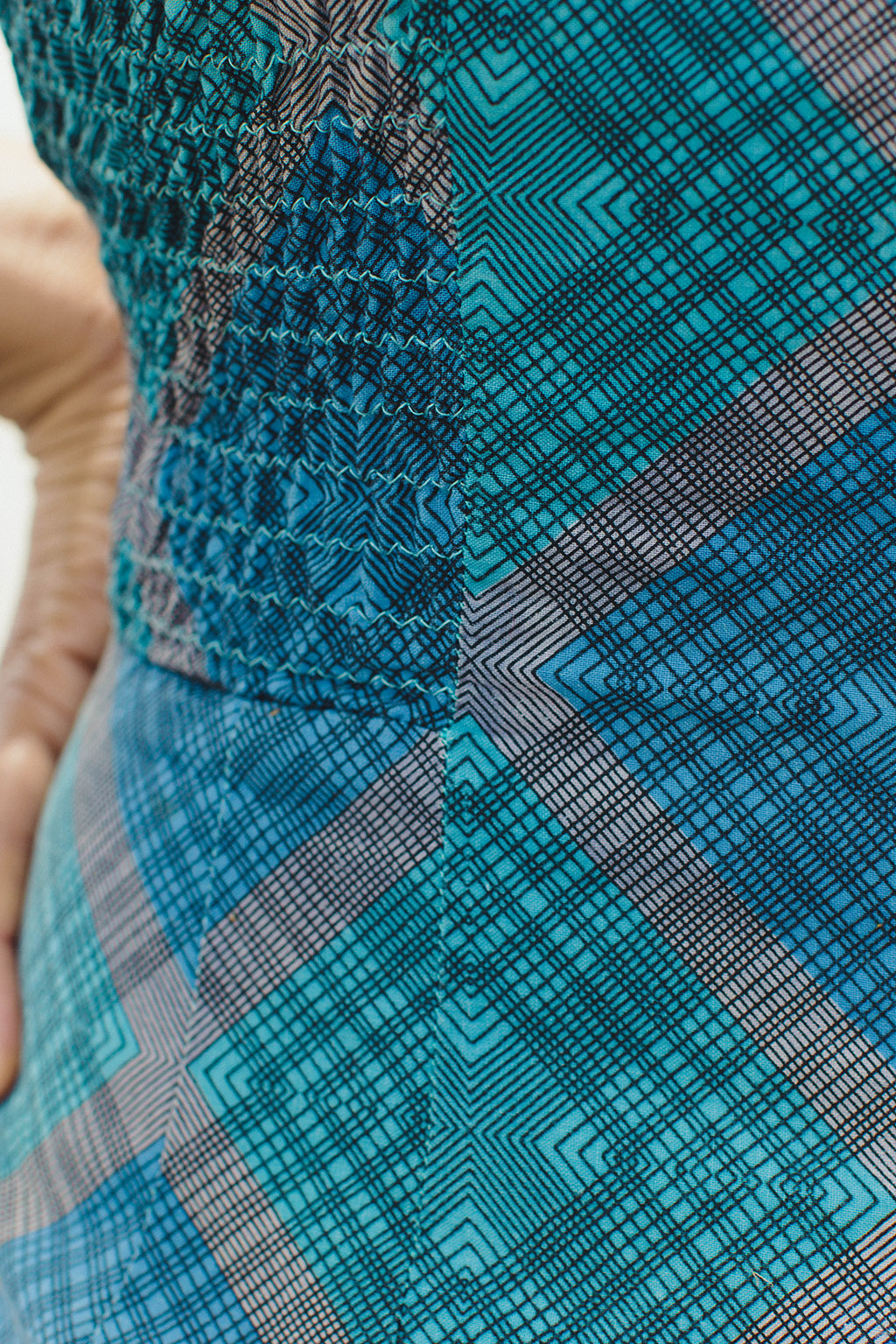 The same princess seam ending in a reversed corner is echoed on the back of the suit. This panel features elastic shirring that adds stretch and movement to an otherwise constricting piece.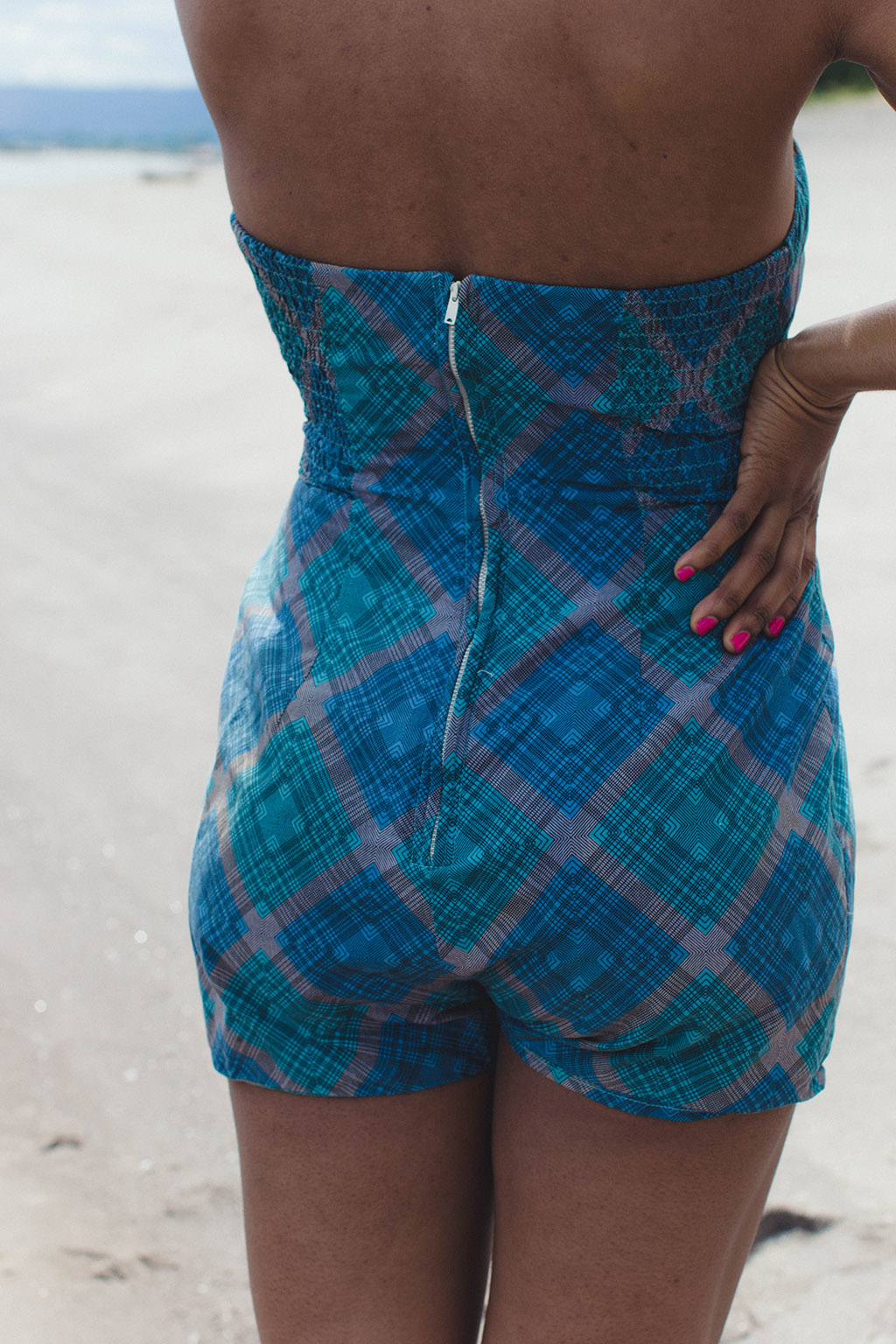 Unlike many playsuits and swimsuits found beachside today, this vintage suit features a metal zipper. The centered zipper is installed using two rows of straight stitching. This technique adds strength to the zipper, an area which encounters a lot of strain.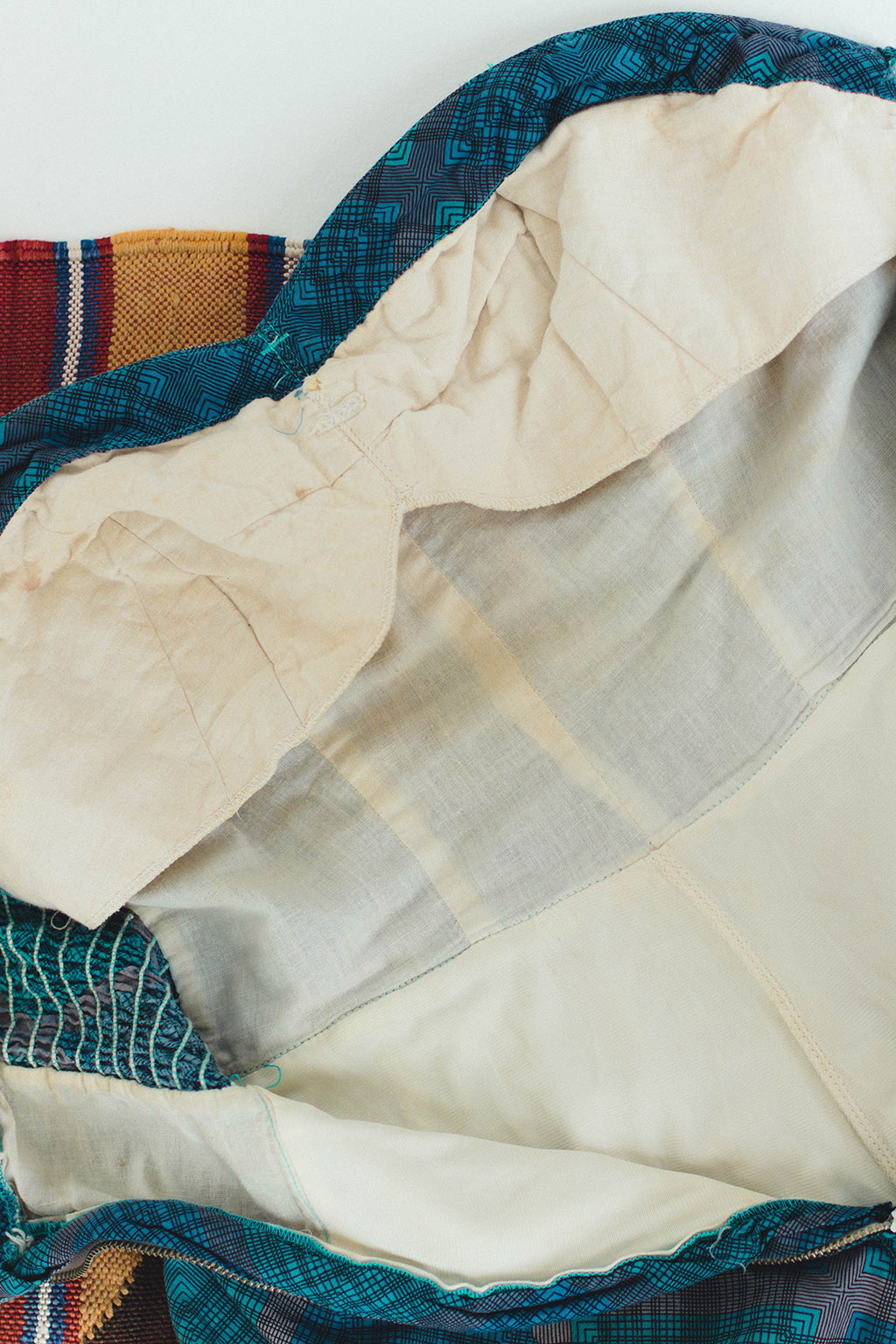 The bodice is lined with muslin, which reinforces the structured shape of the suit. Cups are created by muslin interlined with heavy non-woven interfacing. The cups are seamed to create a dramatic bust shape.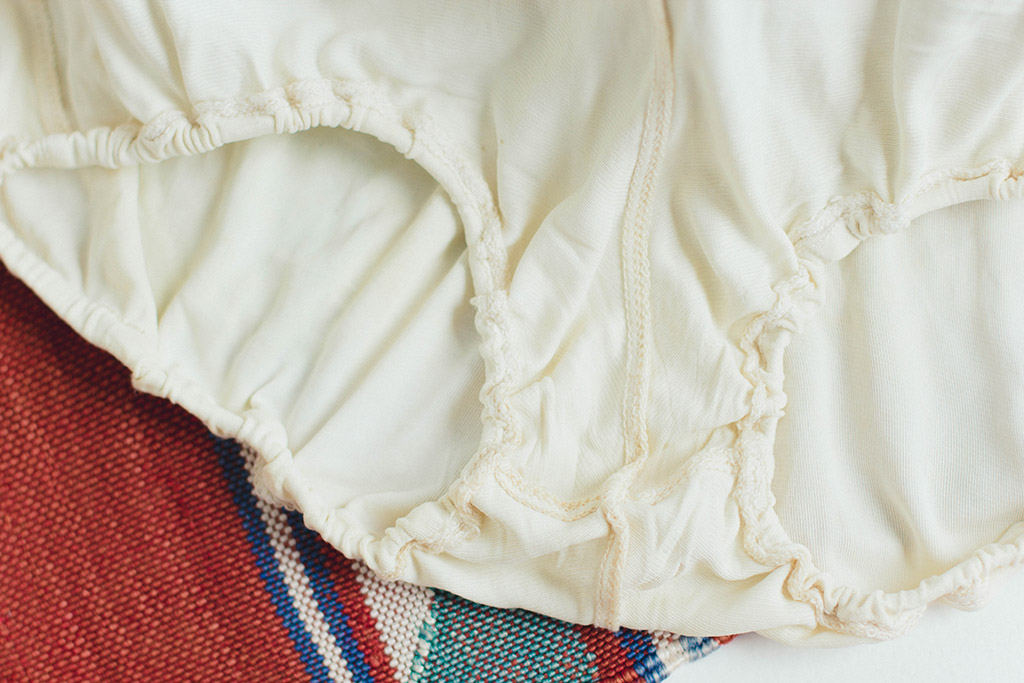 The bottom portion of the suit is lined with muslin, but also features a knit nylon lining that is attached at the waist seam. The leg holes are finished with an elastic casing that would provide modestly when lounging on a lawn chair or playing at the beach.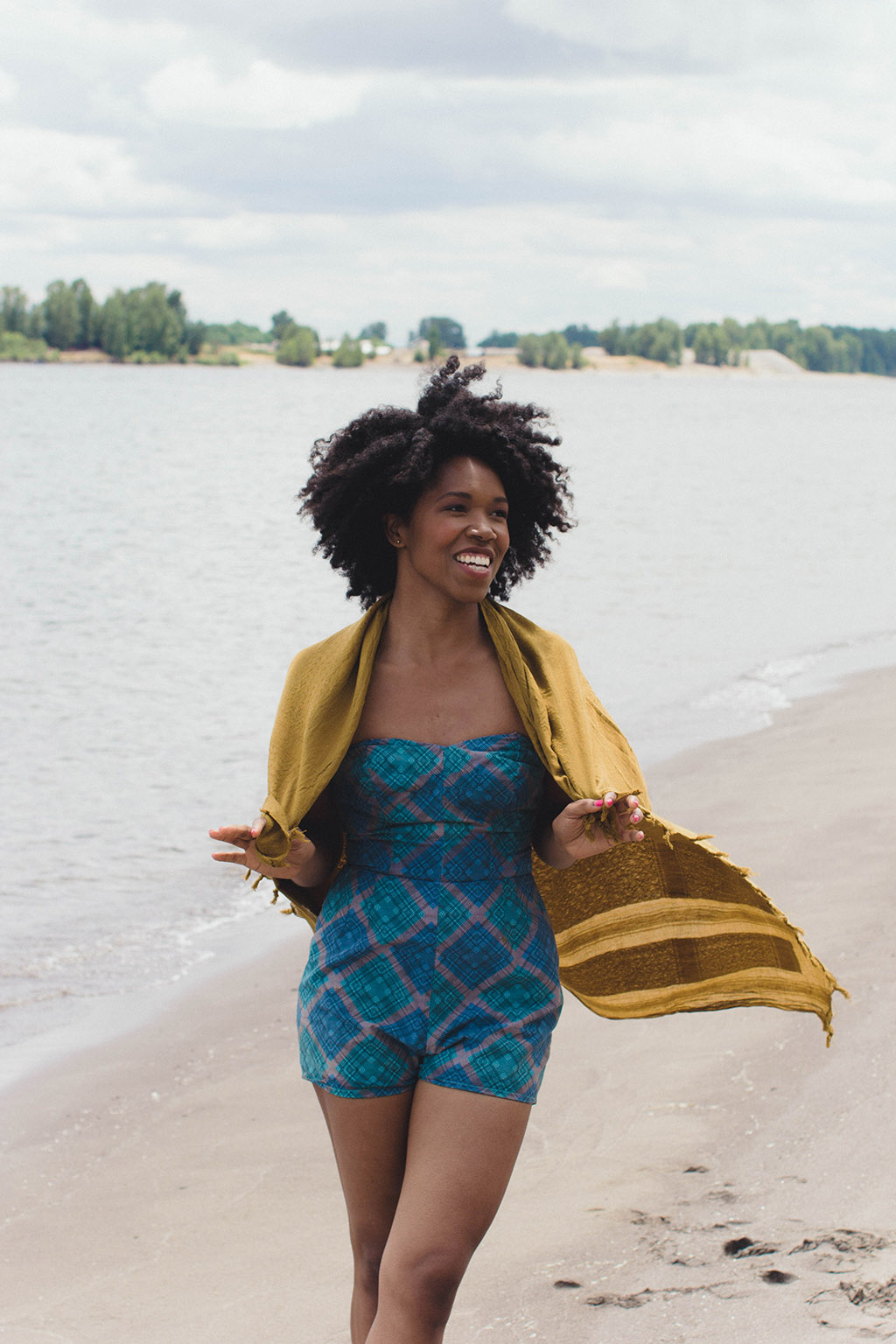 This unique piece offers a wealth of sewing inspiration to the modern sewist. From the radiating darts to the use of seaming to create a shapely and structured garment.
Join the Conversation
Sign in or become a Seamwork member to comment on this article.