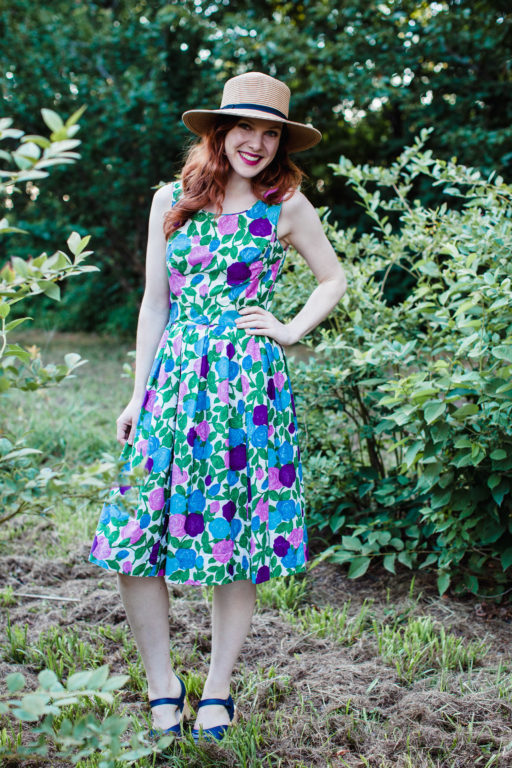 August always marks the last true month of summer. To celebrate, I try to savor the fleeting moments of sunshine and warm weather by wearing all of my pretty sundresses. The sundress is an iconic garment. In vintage sundresses, each decade features its trends and silhouettes, but the overlying theme of femininity and casual elegance remain. In this month's edition of Behind the Seams, we will take a look at a handmade 1960s sundress. This floral-printed dress features a fit-and-flare shape, and interesting design details to inspire your own sewing.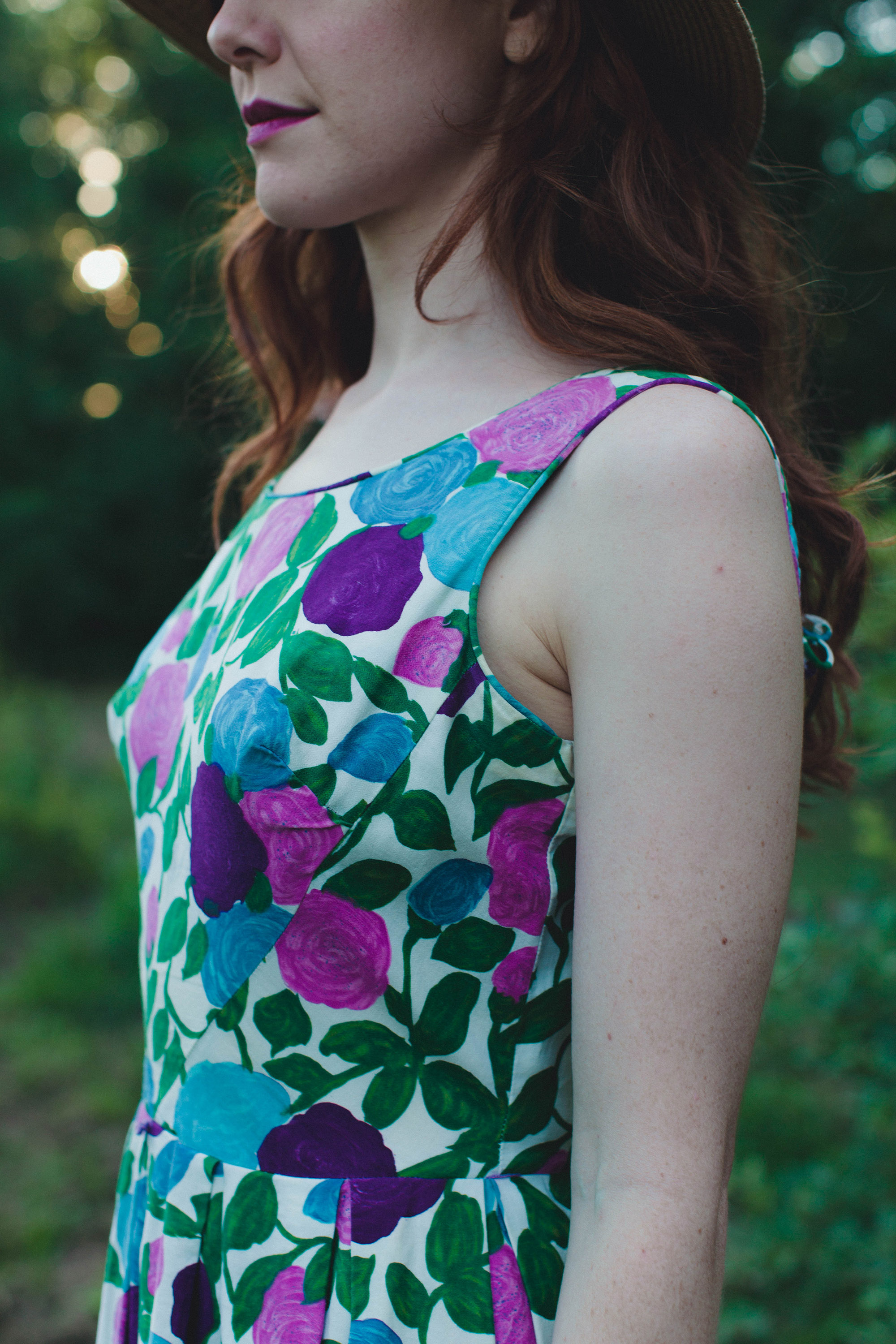 The most striking detail of this dress is the v-shaped princess seams. Not only does this attractive seaming emphasize an hourglass figure, it also provides shaping to the bust and waist of the dress. Since this seam does not cross over the apex of the bust. Two small bust darts radiate from the princess seams and are the source of additional bust shaping.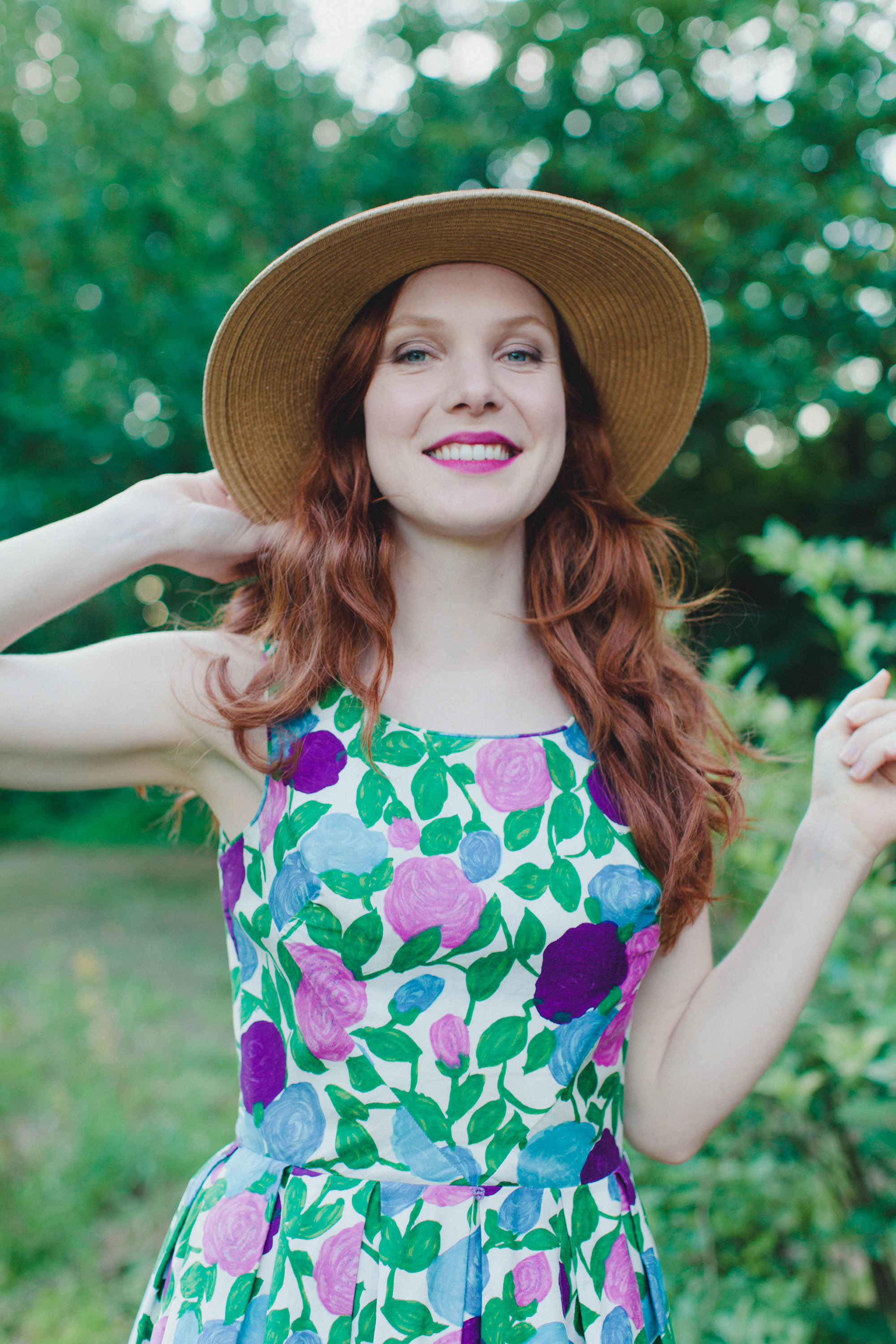 The front side panels are cut on the bias. The give provided by the bias panels provides stretch and ease in wear to a garment the was intended to be worn very close fitting.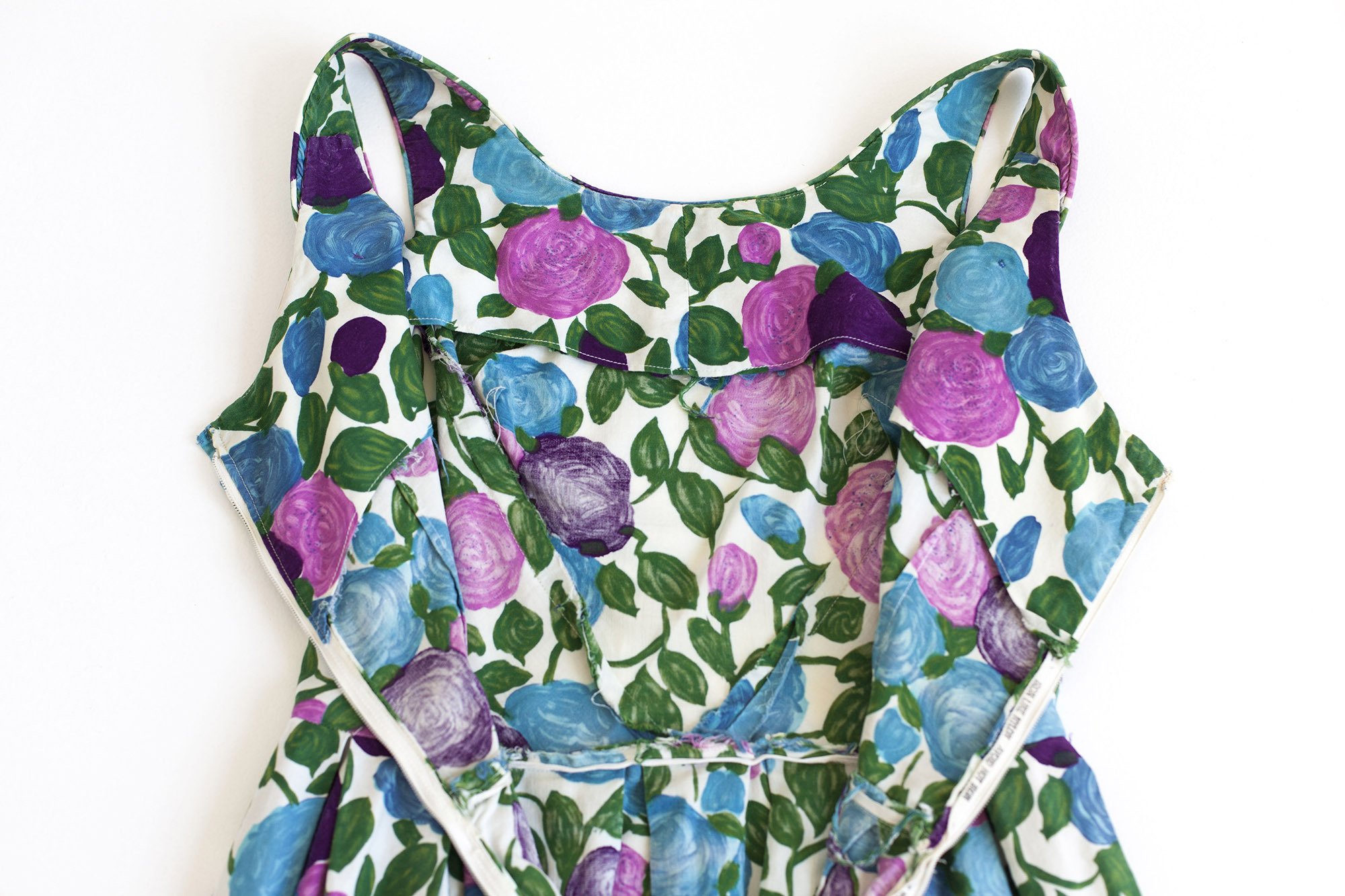 An all-in-one facing finishes the neckline and armholes of this piece. Piping decorates the front neckline and armholes. This piping then tapers to nothing at the underarm, leaving the back trim-less.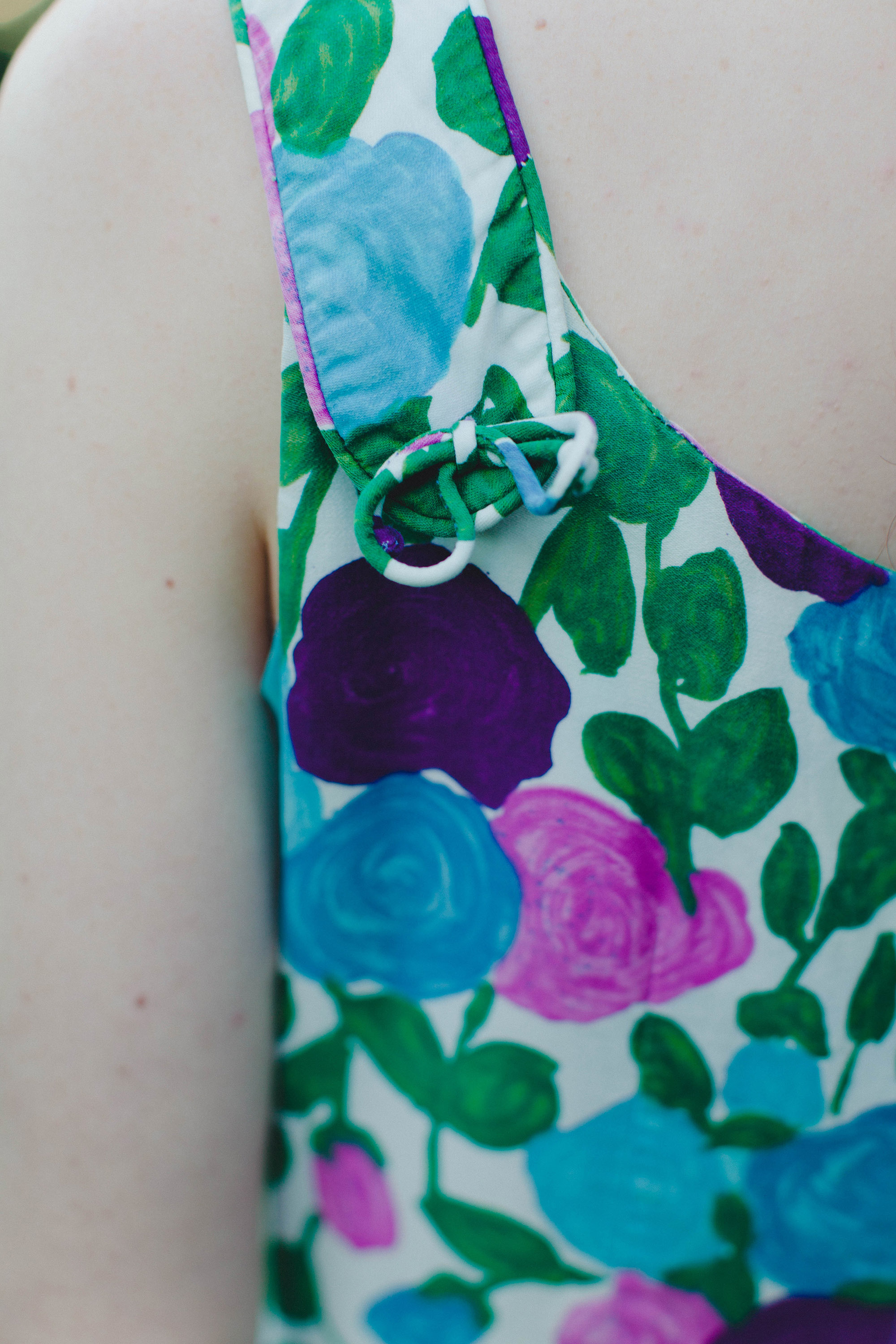 The front strap extends into a decorative tab. This non-functioning tab is one of the simple yet striking details that make this sundress special. The tab is finished with a piped edge and a bow made of self-cording.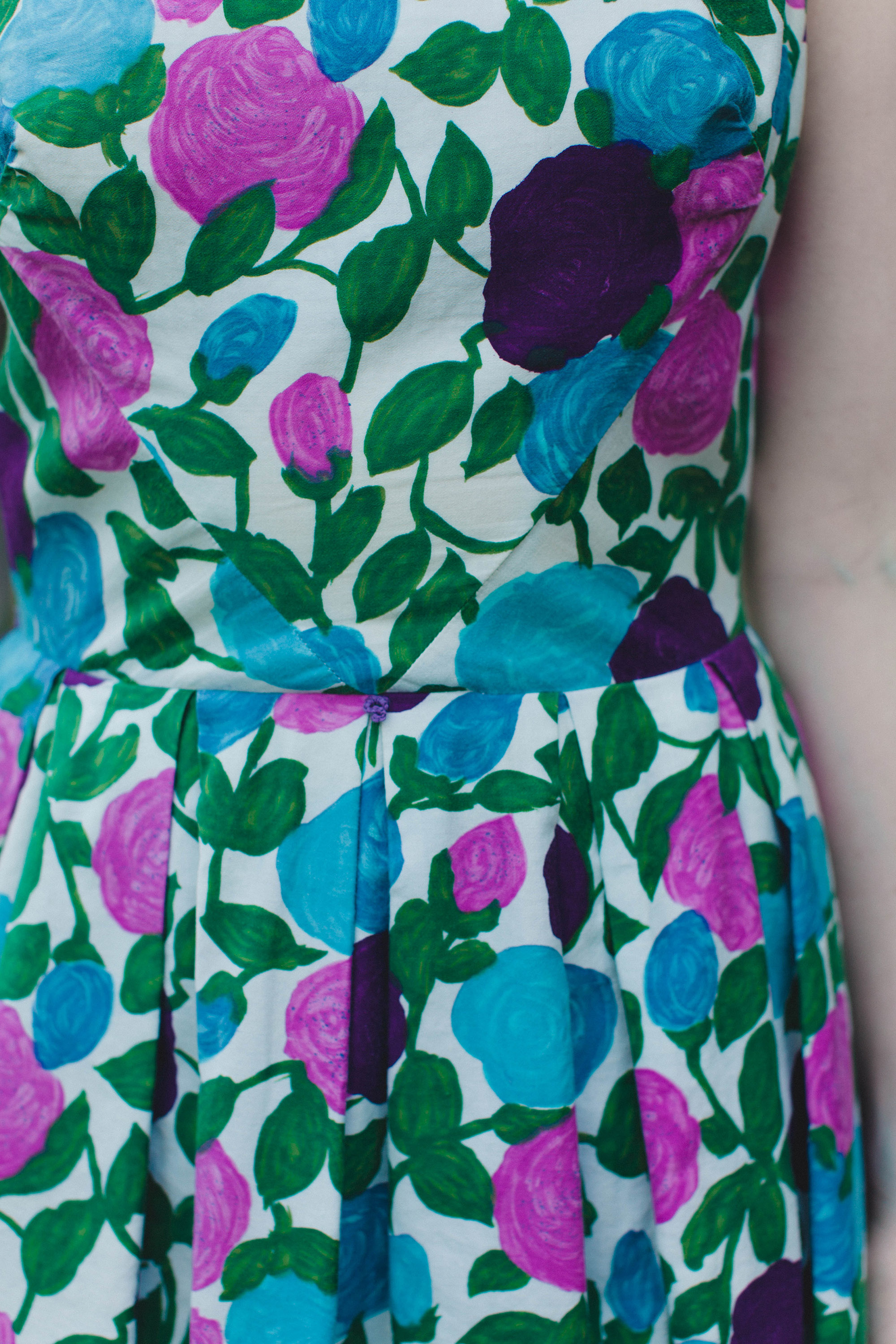 Large box pleats give the skirt of this dress its fullness. The handpicked hem lends a clean finish to this garment. At the waist, three small thread chains mark where a coordinating belt once was. These thread belt loops are located at the center front and side seams. Their small size tells us that ribbon was most likely used.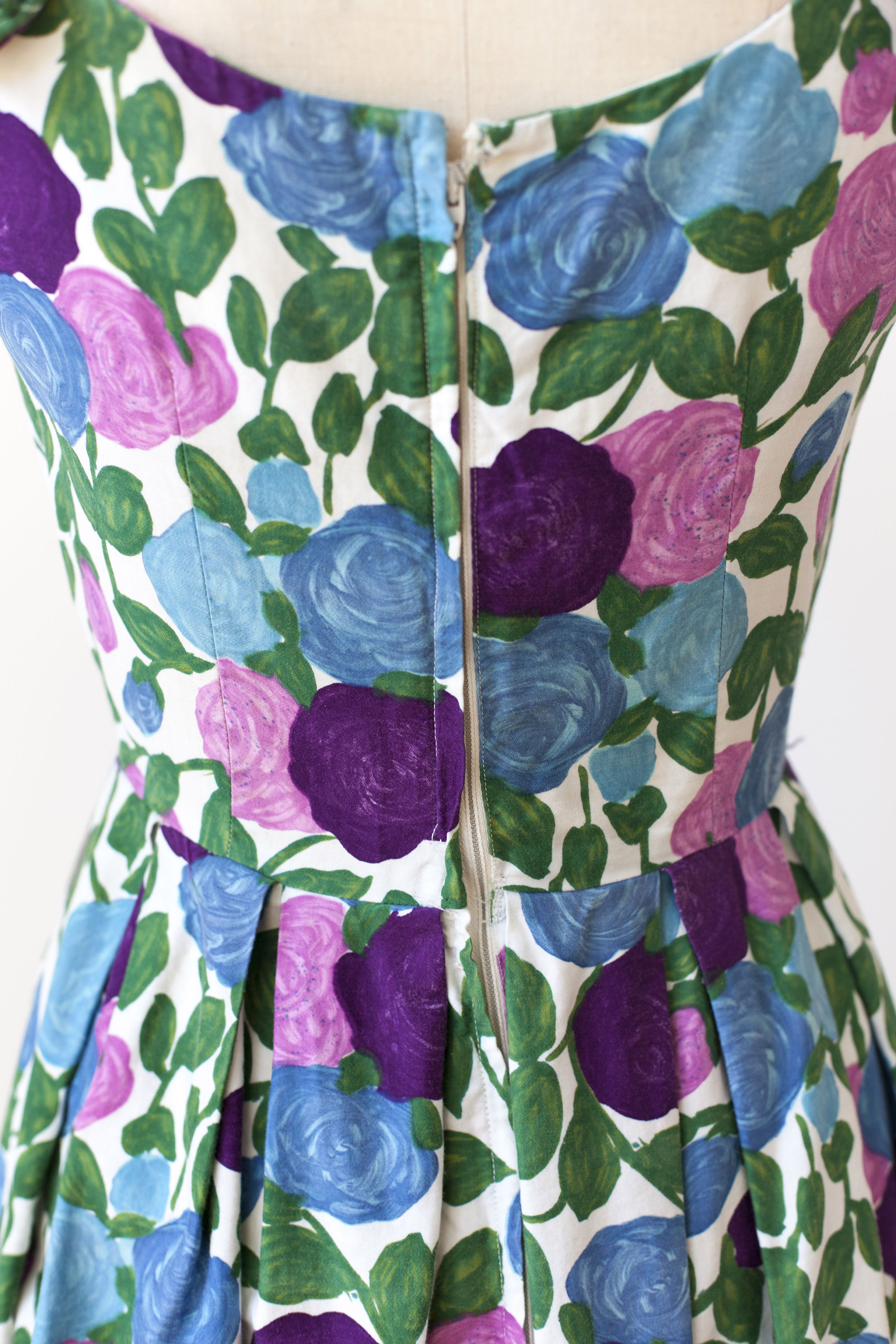 A lapped zipper finished the center back. The imperfect application of this zipper adds to the charm of this handmade dress. This slightly crooked closure reminds me of the hands that pinned, sewed, and trimmed with dedication. Vintage clothing is always special, as it has stood the test of time, but I have a special place in my heart for things made by women just like me, who stay up late at night, sewing in their dining rooms and going to sleep only to dream of pleats.