The internet is a weird place. It allows us to make connections we otherwise wouldn't have, and explore scenarios we normally wouldn't find ourselves in. This is how I ended up drinking a beer with then-stranger Kat Wachter in the middle of a brewing hurricane and signing up to start a local sewing meetup.
The sunny city of Tampa, Florida is not particularly known for its at-home garment sewing community. Quilting is a little bit more up Tampa Bay's alley, but that wasn't something Kat or I were interested in. We were both self-taught sewists, looking to form a sewing group of fellow makers that were interested in indie sewing patterns, sustainability, and embroidery.
In September of 2019, we dove in head first and started a local sewing community. Half-way through, Kat moved to Detroit, and COVID-19 hit. I decided to keep the meetup going, with help from my good friend, Rachael Trent. It's been a tumultuous year, but Sew Tampa Bay has been successful despite the challenges. In the spirit of connection, I want to share the things that have helped and the things that have not, in the hope that you will take the plunge and build a community of your own wherever you live.
---
Lesson 1: Who Do You Want to Hang Out With?
No, but really, who do you want to hang out with? Having a niche group to target will allow you to easily develop your programming because you'll have a specific problem to solve.
Ideas to Get You Started
1. Research your current community, and ask:



Are there gaps to be filled?


Does it make sense to start a completely new group, or do you want to get on the board of a current one?


Are you targeting just one city, or are there a couple close enough to be bundled together?


2. Look through meetup.com.
Use keywords regarding the type of sewing group you want to start, and see how many people have searched for a similar group. Are the numbers high?
3. Search your city's sewing hashtag.
Looking through hashtags related to sewing in your area will help you see if there are already people trying to build a community, and find sewists to join your meetup. Love to Sew Podcast came up with a great hashtag for ways to get in touch with other sewists in your area: you put in your city, and then sews. For example, Tampa's would be #tampasews. When I'm looking for new members, I check that one, and any other variation I can think of, such as: #sewtampa #sewtampabay #tampasewing #tampasewists.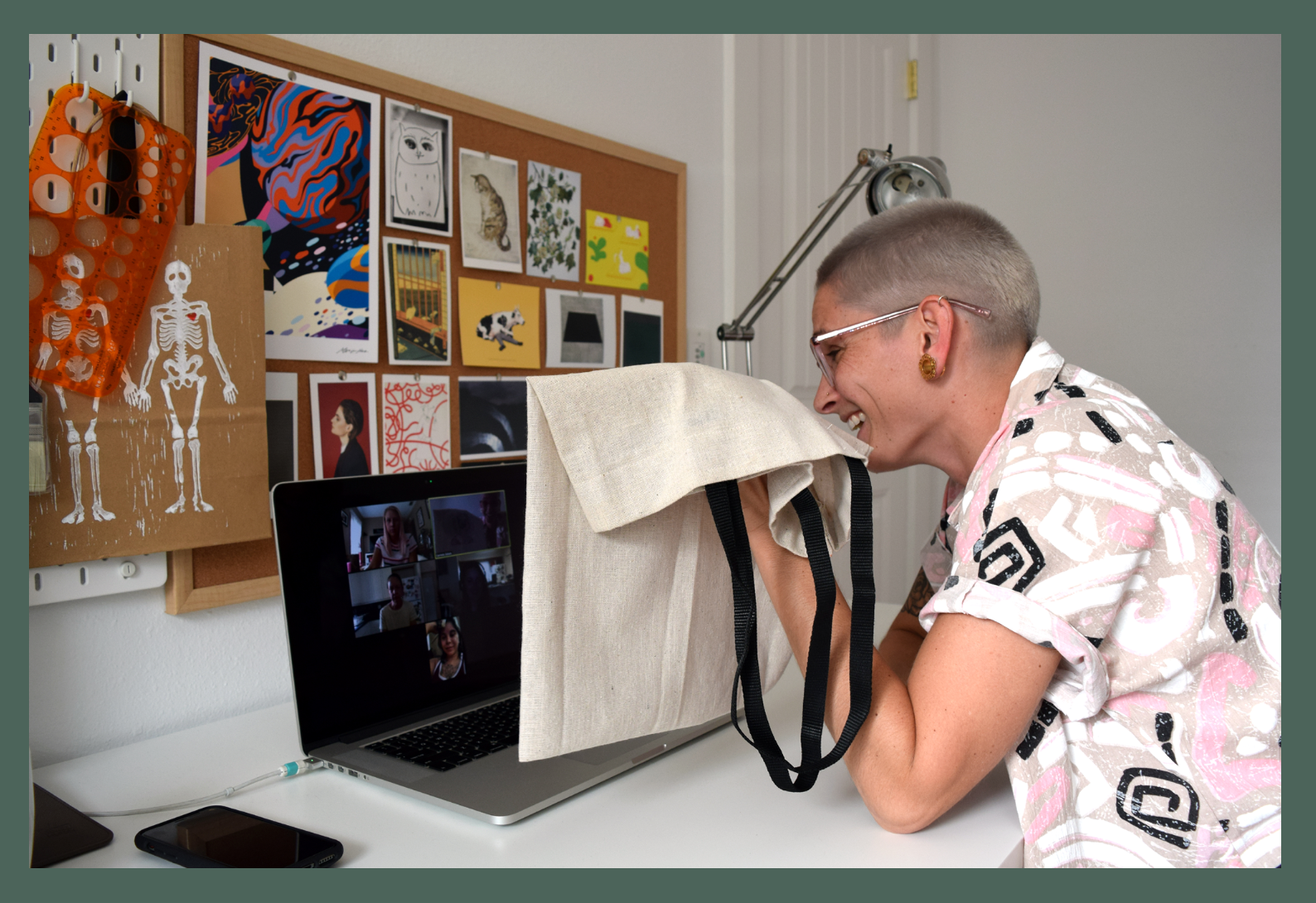 ---
Lesson 2: But How Do You Reach Them?
After determining who you want to target, it's time to start reaching out. Being a designer, the graphics part was easy for me, but you can easily use a resource like Canva to create a logo and flyer for your first event.
Tampa already had some sewing meetups that were targeting sewists interested in quilting and sewing "Big 4" patterns through Facebook, so we decided to go with Instagram. You can always branch out to other platforms later, but it is more manageable to start with just one. There are many options, and the one you choose to start with will really depend on who you're trying to reach.
Once you have your base, you can always survey later on to see if members would prefer to be on a different platform (or have an additional outlet for alternative ways to interact).
---
Lesson 3: Numbers and Data are Great Resources
The primary goal of our inaugural meeting was to gather as much data as possible about our members to help guide the types of events we would be hosting. To accomplish this, we handed out a short survey for them to fill out as they got settled in, and made sure to ask questions throughout the night to hear what everyone was looking for.
What struck me when reviewing the surveys were all of the beautiful notes left on them. The number of people —most of whom we had never met, or at least not in-person—who went out of their way to leave a sweet note of encouragement, or gratitude, showed us that we were on the right track.
After that meeting, I pulled together and analyzed all of the information, which helped us come up with several events. It was really cool to see that the way we targeted had paid off: the majority of people were interested in garment sewing with independent patterns, sustainability, and embroidery.
We tried conducting surveys after this initial meeting through surveymonkey.com, Instagram stories, and our Facebook group (one of the results was that people also wanted to have a private Facebook group for event information). I have found that our response rate is much higher whenever we have a short survey that is readily accessible.
So, to recap: Ask important questions early on, keep them short, and use social media to gather data once your base is established.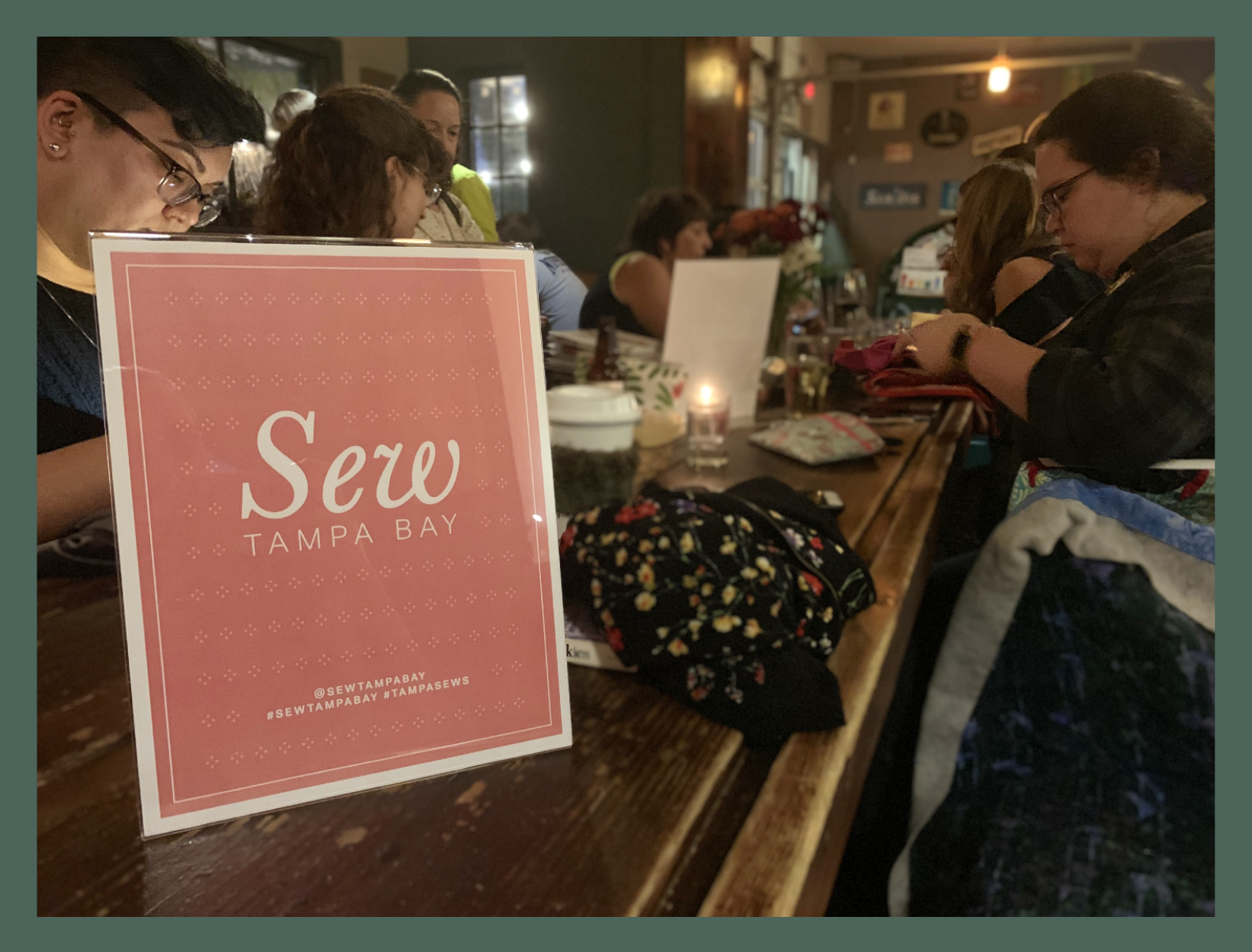 ---
Lesson 4: Try All the Things…
Try all the things… and see what sticks. We tried a lot of different events when we first started out, all based on our survey results. We hosted a sew and chat, a holiday embroidery sampler night, an in-person sewing machine meetup at a library, and a fabric swap.
We quickly caught on to the fact that people were mostly showing up to the events that were more relaxed, and didn't necessarily involve sewing together. Most of our members, turns out, are more interested in just hanging out and sharing sewing tips, discussing projects, and helping each other through challenges they may be having.
They also wanted to be able to grab food and drink in a space that had lots of lighting in case they wanted to work on something like embroidery, so we shifted to spaces that allowed for that.
It was important for us to document what was working and what wasn't, and adjust accordingly. And then COVID-19 hit.
---
Lesson 5: Be Flexible
It seemed that right as our meetup started picking up, the world imploded. We had just found a groove with our members, and all of a sudden, we were all stuck inside. This was a month after our co-founder moved out of state.
We decided to continue our meetups digitally. The first one didn't perform super well, but now that we're a few months in, things are picking up again. We've introduced monthly sewing prompts as a way to engage our members, and we're seeing regulars every month.
It would have been really easy to call it quits back in March, but by staying flexible, we were able to keep the meetup going.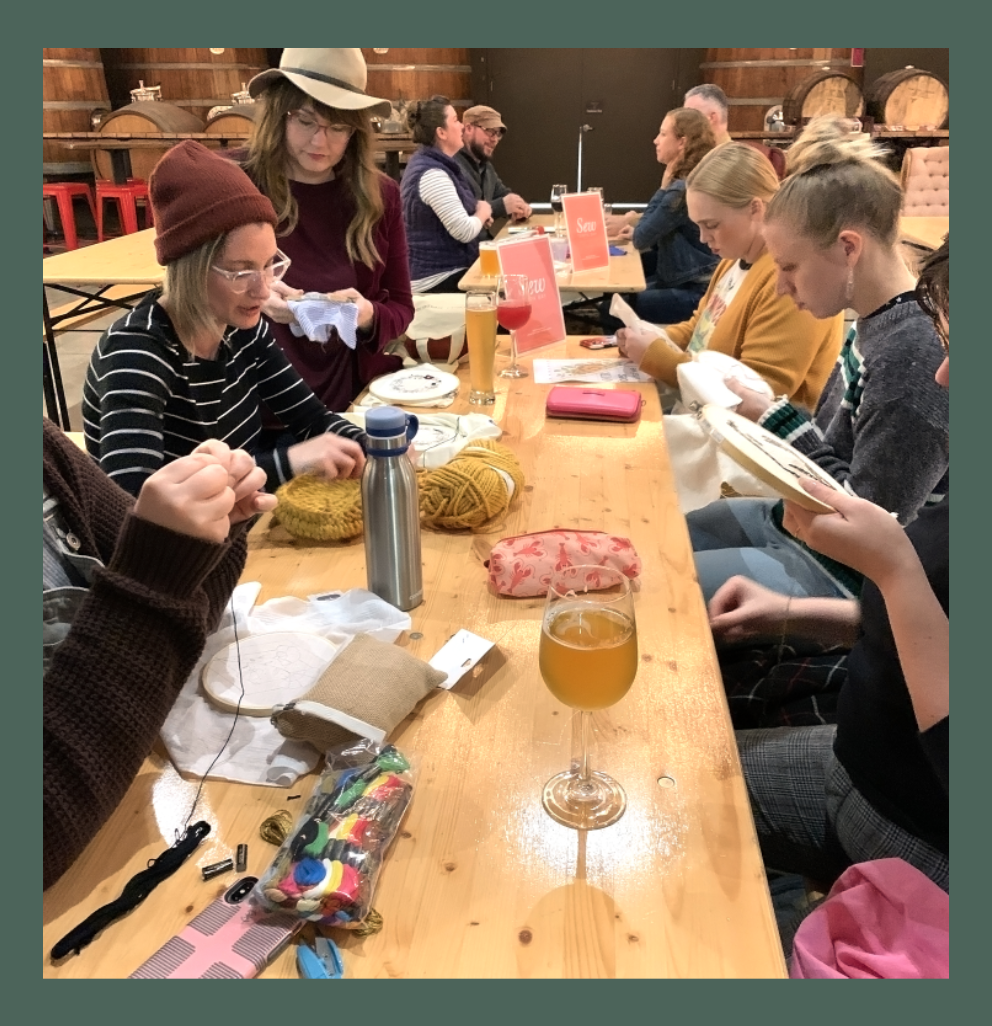 ---
Keep Calm and
Sew On
While writing this article and thinking through the last year, one thing became incredibly clear: Running a meetup is kind of a lot of work. But the best part is that the work is fun, and it makes it worth it.
I have met so many amazing sewists. I've been able to offer help to those starting out. I've received wonderful advice from people further along in their sewing journey. And it's all because of the work we put in to build that community.
Some months you're not going to want to go, or it's going to actually feel like work, or it will feel like you can't come up with a single idea for an event. But those things will pass, and what you get on the other side is really freaking cool.
Join the Conversation
Sign in or become a Seamwork member to comment on this article.