When designer Erin Dollar wanted to broaden her skills as a printmaker, she started with an experiment: printing on textiles. A couple of years later, she founded Cotton & Flax, a line of textile home goods, and her prints found their way into homes across the world—on pillows, tea towels, napkins, trivets, and notebooks.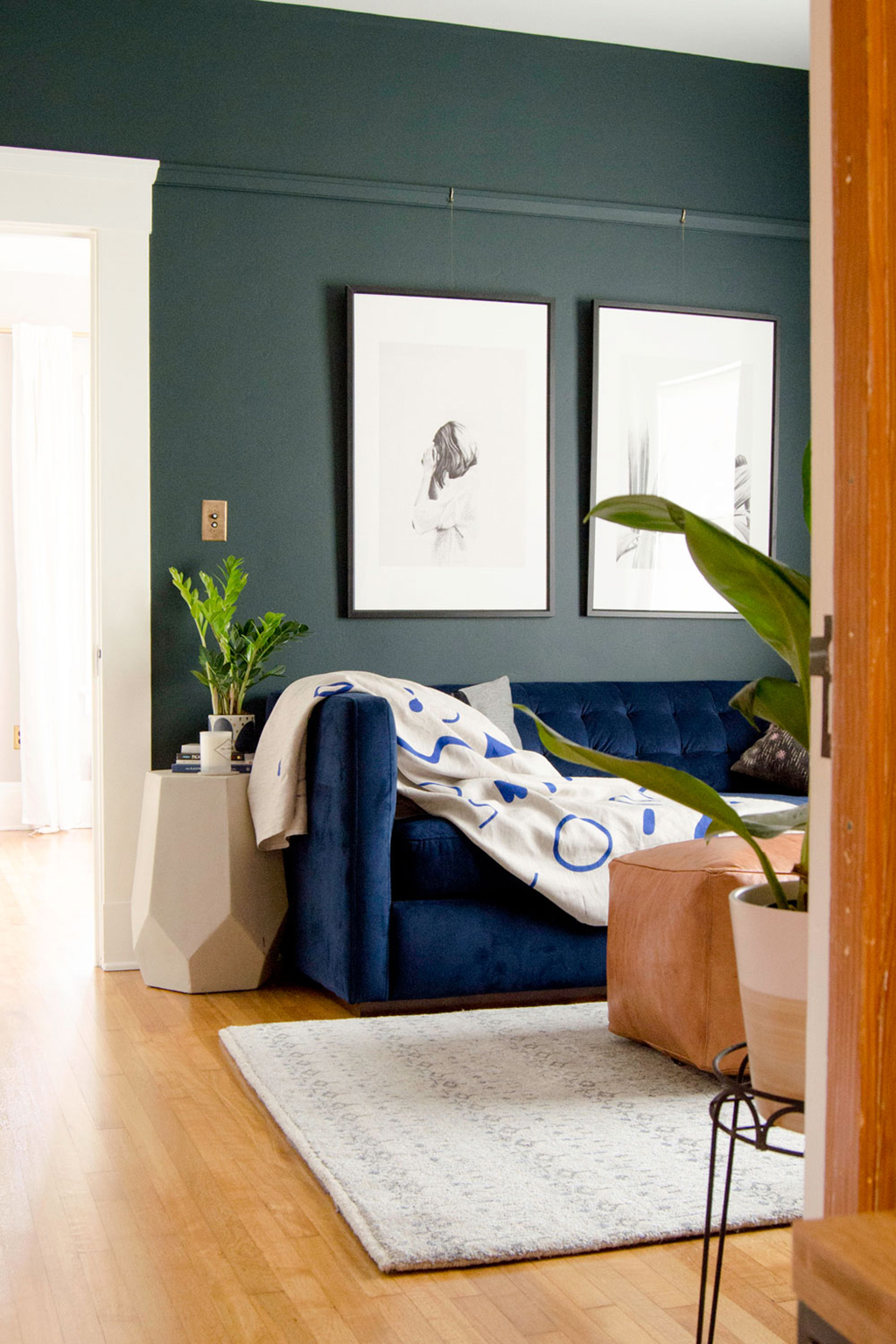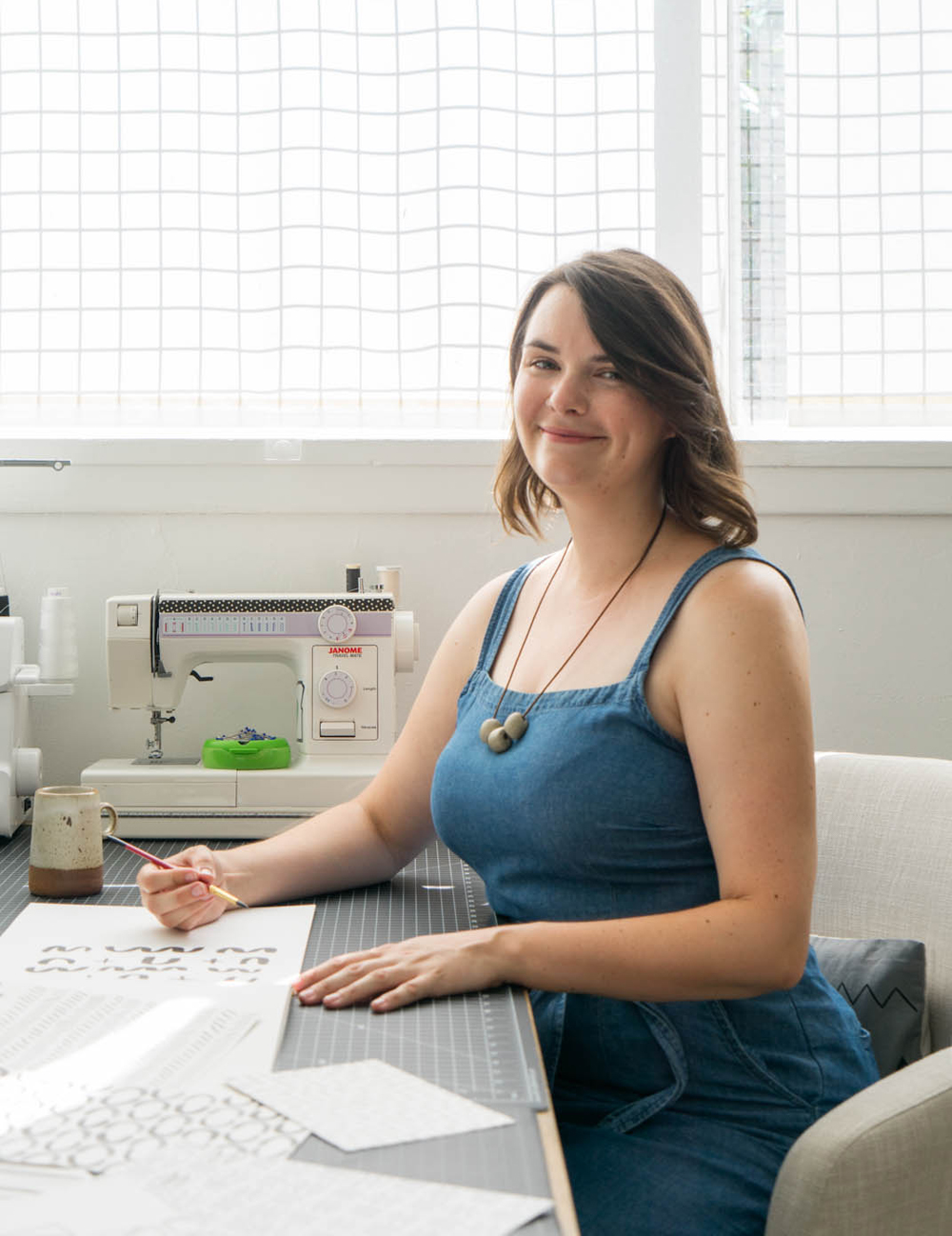 As she designs for the home, Erin doesn't only consider the living room, kitchen, or the bedroom—she takes her process out into the world. Sustainability is at the core of her business model. She creates her prints by hand, and her products are made using eco-friendly inks and natural fibers, sewn locally in Los Angeles. She documents her efforts toward sustainability on her website, including a project aimed at creating a no-waste studio environment.
Making goods for display in the home requires more than an eye-catching design. Deeper consideration is needed, and Erin spends a large part of her design process thinking about the role of the home as a whole: "My designs are flexible enough to fit in a variety of styles of decor, so I always try to focus on the aspects of a home that I think are universally valuable: comfort, quality, practicality, and delight. I want my customers to enjoy using their Cotton & Flax pieces every day, so I've focused on using fabrics that get better with use, and patterns that add a little fun into the decor."
For those of us who are not designers, the process can seem mystifying. How do you settle on a design? Where do you get ideas for new designs? Erin is very transparent about her process, which is what makes her website feel as inspiring as it is intimate. We talked with Erin about her design process, from the beginning of Cotton & Flax to some new and exciting projects, including her very first fabric line!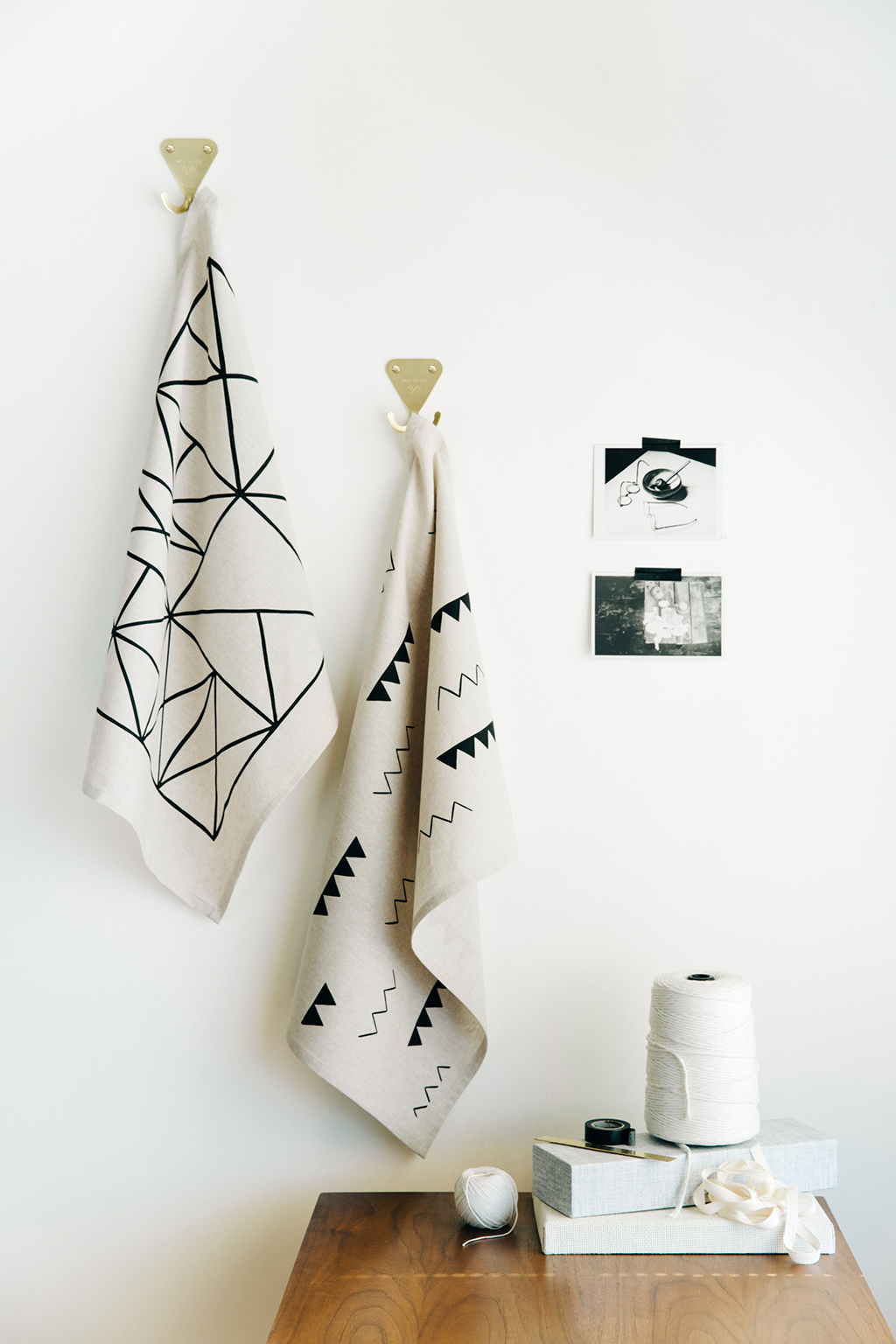 When did you know that you wanted to start your own business?
I tried out self-employment immediately after graduating from college. I sold my artwork online and through local galleries to supplement my income from other part-time jobs. That experience working as an independent artist gave me a taste of what it would be like to run my own business full time. When I founded Cotton & Flax, I loved the control of building a business that nurtured my creative interests, honored my values, and allowed me the freedom to experiment.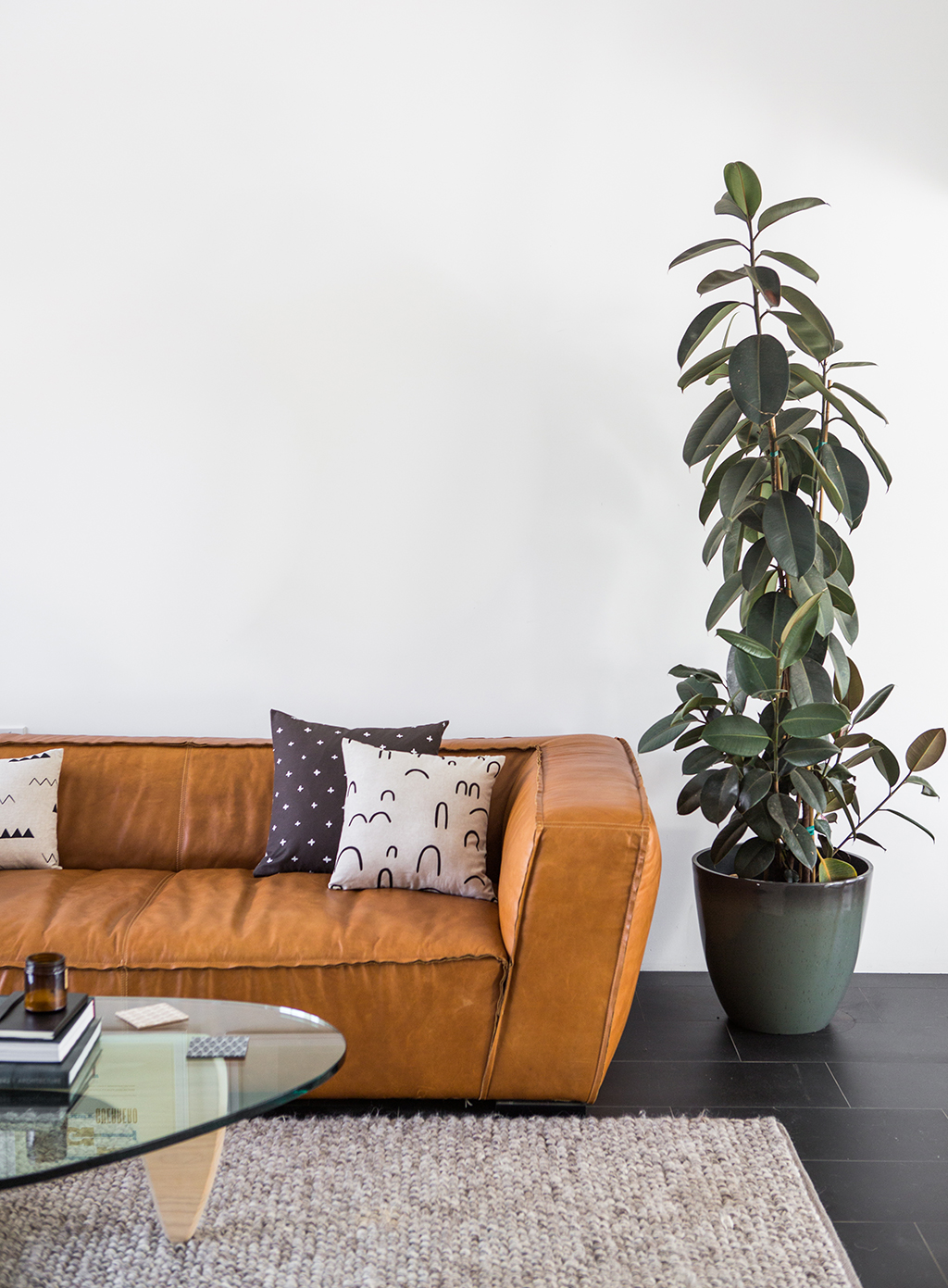 What was the most exciting part about starting Cotton & Flax, and what was the hardest part?
The most exciting part is seeing my customers integrate my work into their lives. Seeing my work as part of someone's home is a wonderful feeling. The hardest part for me is strategic planning -- making decisions about how to scale Cotton & Flax, and planning for long-term goals all while managing all the day-to-day tasks. It's a lot to juggle on my own!
You are very open about your process, from design to manufacturing, including your ethics and inspiration. How do you think this openness influences your designs?
I love to share what I'm working on, and get feedback from friends, which improves my designs overall. I think sharing my inspiration gives context to my work, and builds a relationship with my customers and fans, who enjoy seeing the thought process behind the designs. I want to do my best to influence other designers and makers to consider issues like sustainability and environmental issues, which is a big reason why I share so much of the behind the scenes of Cotton & Flax, as well as my journey towards a no-waste studio environment. Recently, I've been thinking a lot about the phrase, "You can't be what you can't see." I want to encourage a community of designers to take time to recharge their batteries, dive deep for inspiration, and make sustainability a priority. I try to share my experience working on these issues to remind others to do the same.

I want to encourage a community of designers to take time to recharge their batteries, dive deep for inspiration, and make sustainability a priority.

You make everything from tea towels to notebooks. How do you choose the items you make with your textiles?
I design products for Cotton & Flax in a very organic way. I listen to my customers, and try to respond to what they need first and foremost. I try not to be too critical of my ideas when they are brand new (my inner critic can be a real jerk!), but I think all designers and artists want to create something that feels fresh and new, and so it's important to understand why I want to create new work, or improve an existing design. That helps to guide the whole process.
I'm also always searching for opportunities to collaborate, which I find to be incredibly fulfilling. Running a business can sometimes be an isolating experience, so when I feel a connection to another designer or manufacturer, I enjoy the opportunity to work together to create something new.
Why did you decide to work with primarily linen-blend fabrics?
I love the feel of beautiful linen fabric, and I initially chose linens because of my preference for natural fabrics. I saw linen being used in beautiful Japanese zakka designs, as well as in minimalist Scandinavian decor, and was drawn to the unique texture. The more I learn about linen, the more I love it. The flax plant (from which linen is made) requires less water than cotton to grow, and the fibers are strong and seem to improve with age, which makes linen a great choice if you're interested in sustainability and eco-friendly textiles.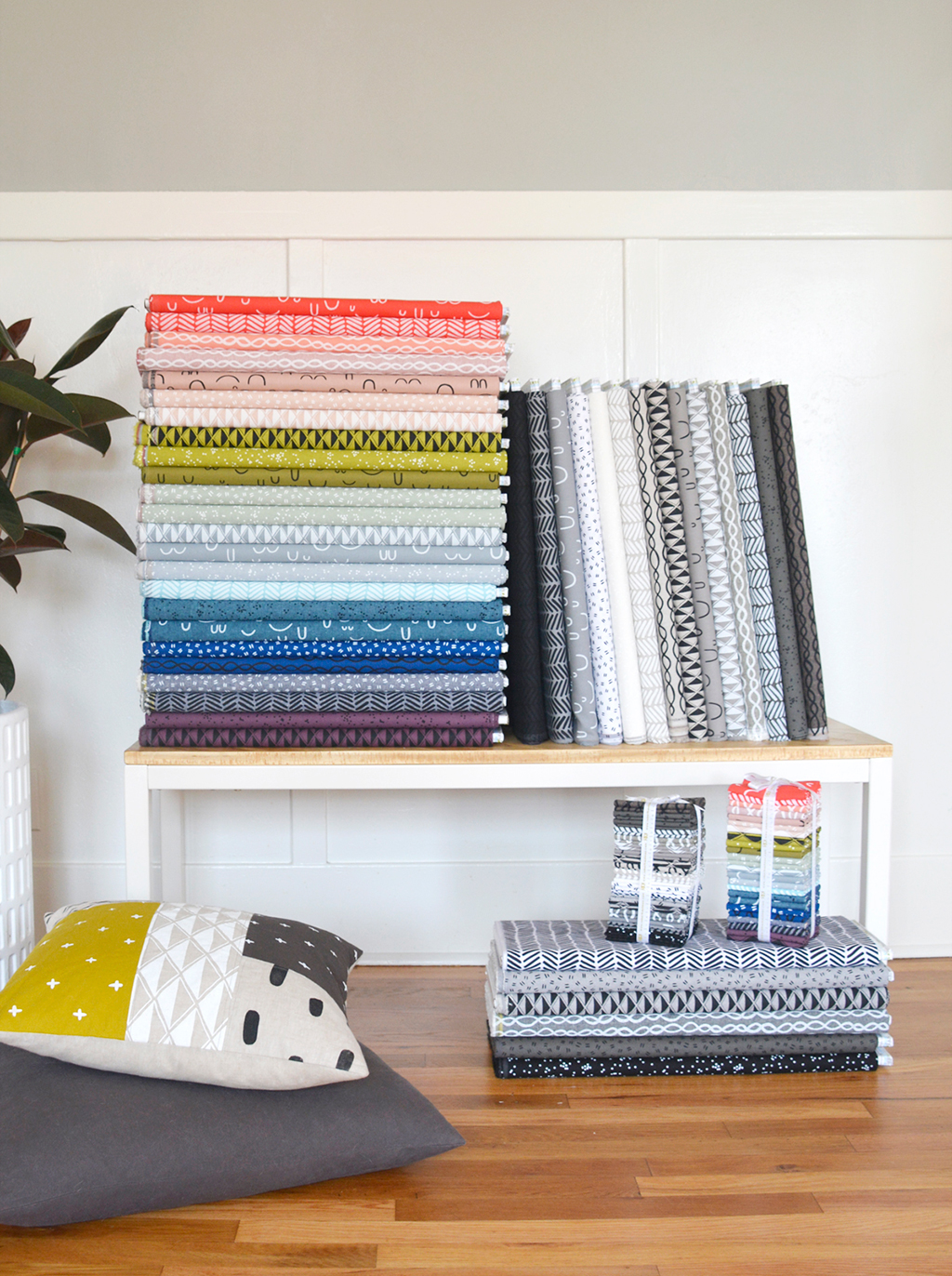 You recently released your first fabric collection, with Robert Kaufman. Did you ever imagine you'd be designing a fabric line? How did that collaboration come about? Also, how awesome is Robert Kaufman?
The folks at Robert Kaufman are the BEST! I've been so delighted by the whole process of creating Arroyo, my first collection of fabric. It had been on my list of long-term goals (and something my customers were asking for), and Robert Kaufman has been the perfect partner for this project. I pitched the idea to the design team, highlighting my background with Cotton & Flax, and luckily they were game to collaborate! Getting the call that we were moving forward with the collection was the highlight of 2016 for me. It's been over a year in the making, from pitching my idea to the Arroyo yardage shipping to retail shops.
One of the special details of my collection is that they overprint the fabric (beautiful Essex Linen), so the look is very similar to my hand-printed pieces for Cotton & Flax. The whole collection was printed in the USA, which is so fantastic. I was so pleased that this collection could be printed domestically and support the amazing community of American printers.
How do you envision Cotton & Flax in the future?
I'm excited to tackle more licensing and collaborative projects! In the coming years, I hope to continue to teach printmaking, tackle larger-scale design projects, and build a community of like-minded designers in my new home of San Diego.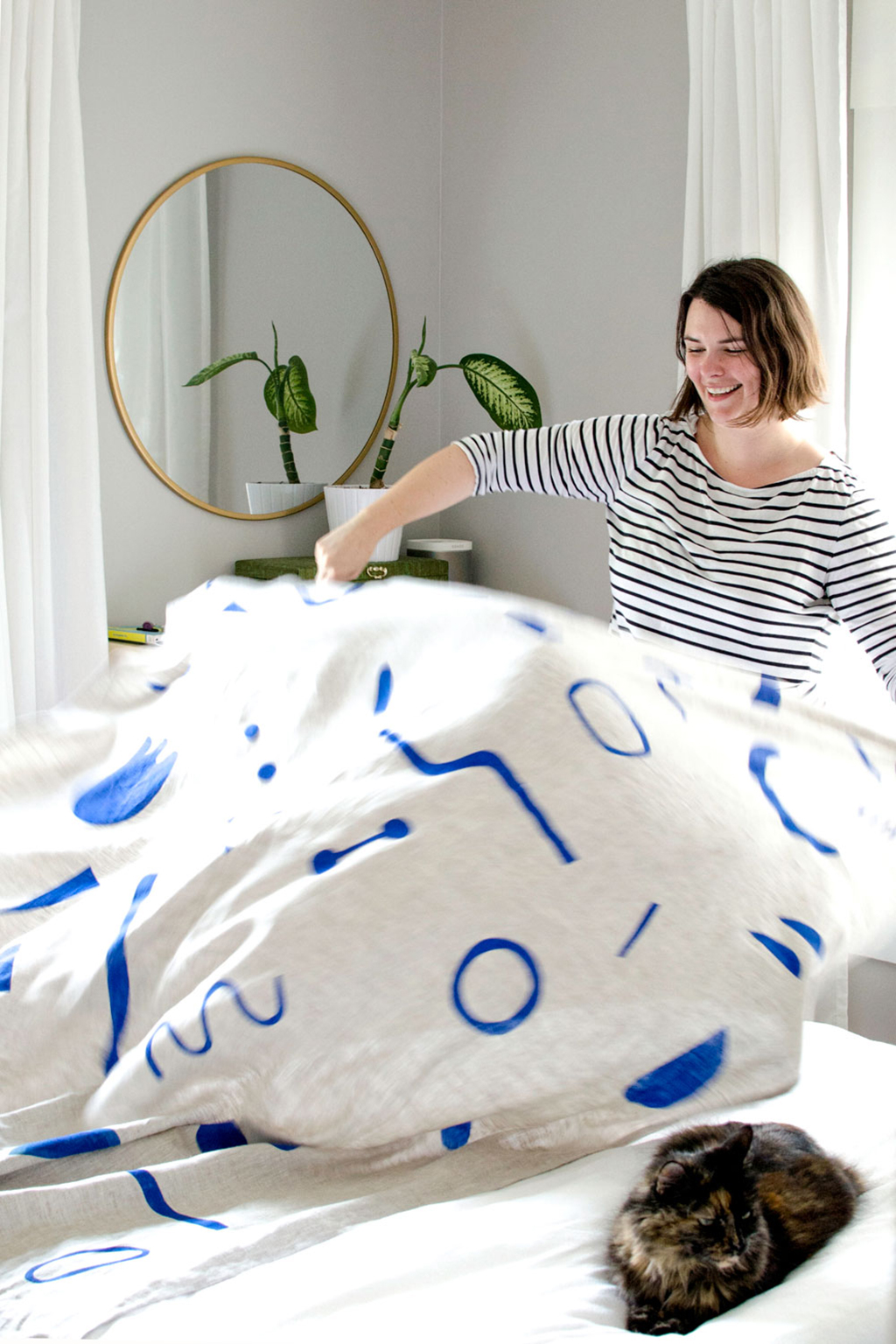 You can read more about Erin's process on her blog, and shop for her latest collections in her shop. If reading Erin's story inspired you to take your sewing or crafting to the next level, check out her tips for starting your own small business.
Join the Conversation
Sign in or become a Seamwork member to comment on this article.