If you give the same sewing pattern to a group of makers worldwide, you'll get so many different interpretations of the design. This month, a few of our ambassadors sewed the new Larkin bomber, and they each put an individual spin on the jacket, from pattern hacks to some really fun fabric choices.
Emilia
Emilia is wearing a fuzzy version of the Larkin bomber. They used 100% wool that was a factory second from Agnona.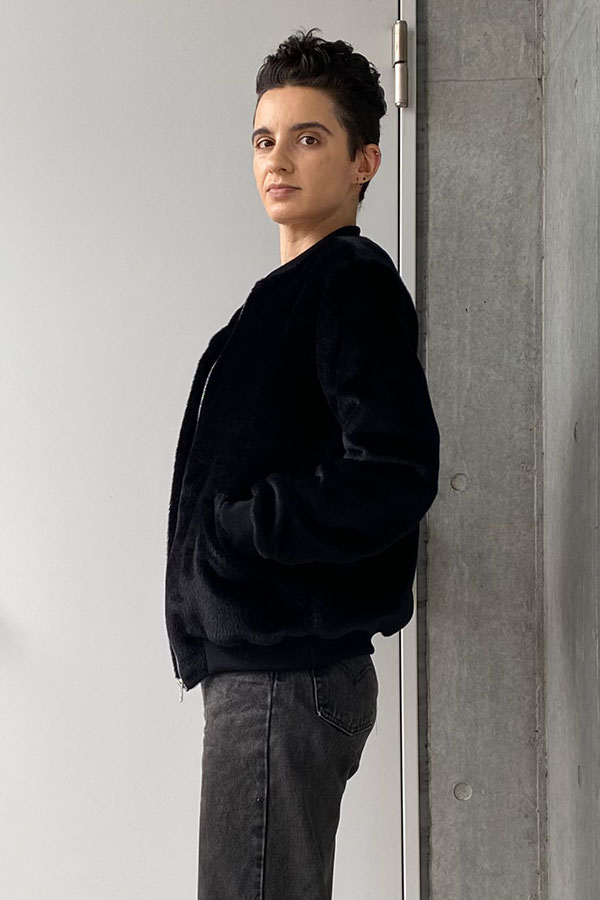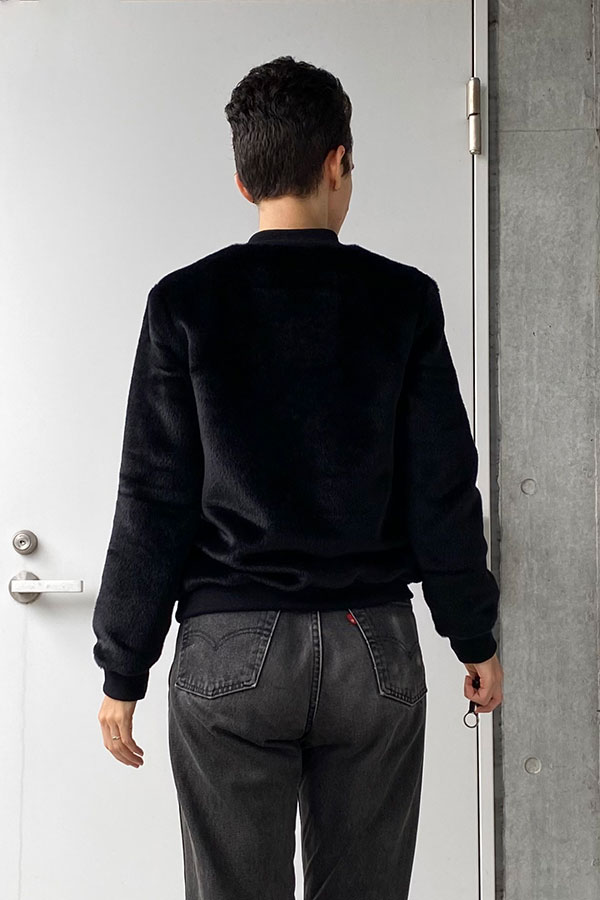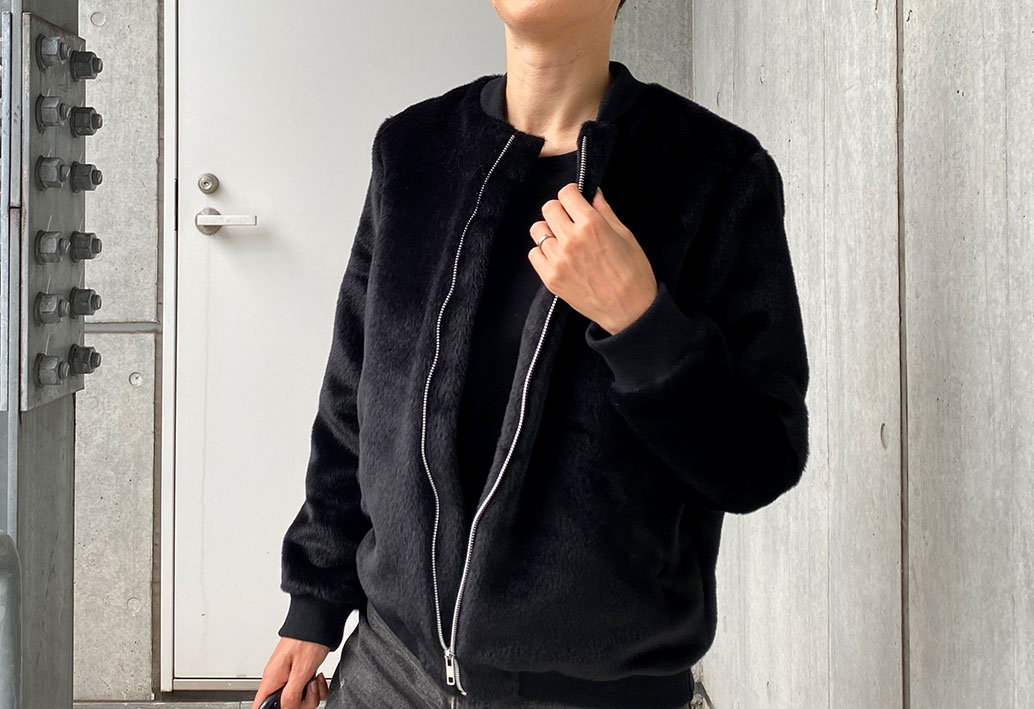 Gracie
Gracie made a few adjustments to the Larkin bomber. She quilted some faux suede and made the following adjustments:



Used elastic casings for the cuffs and waistband


Lengthened the collar by 4" (since it didn't stretch)


Sized up so it would be a little roomy


Took 2" out of the length and used snaps instead of a zipper


Took 2" out of the sleeve length (but she says she should have just taken out 1")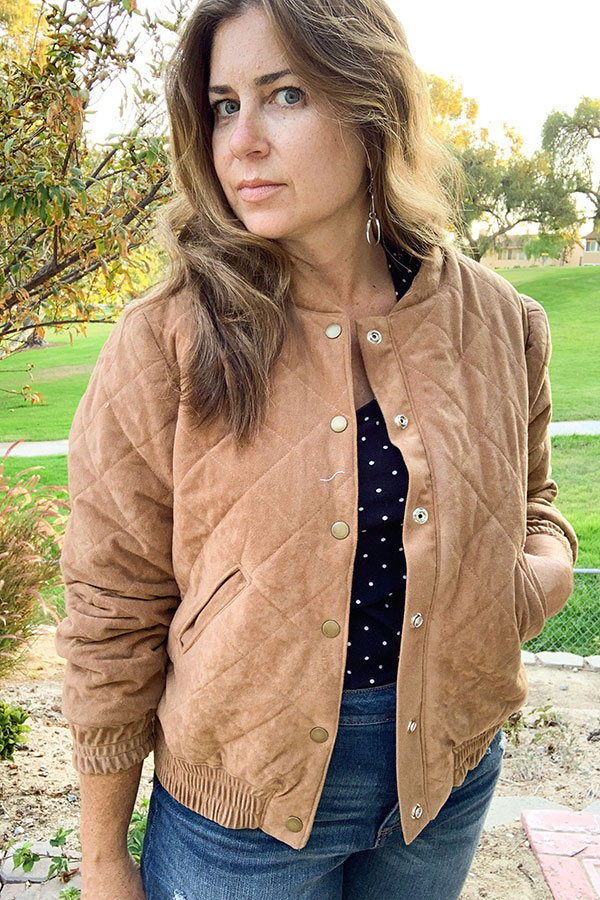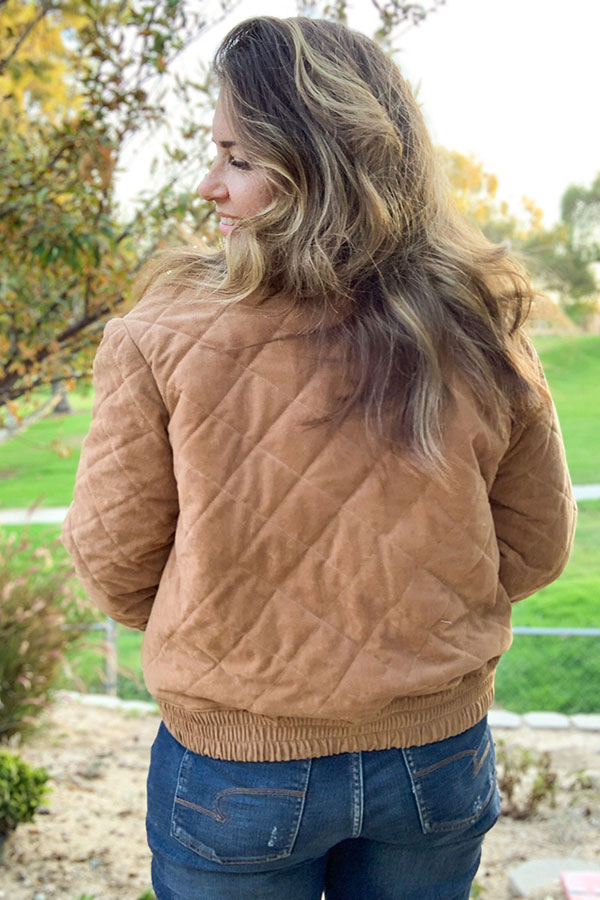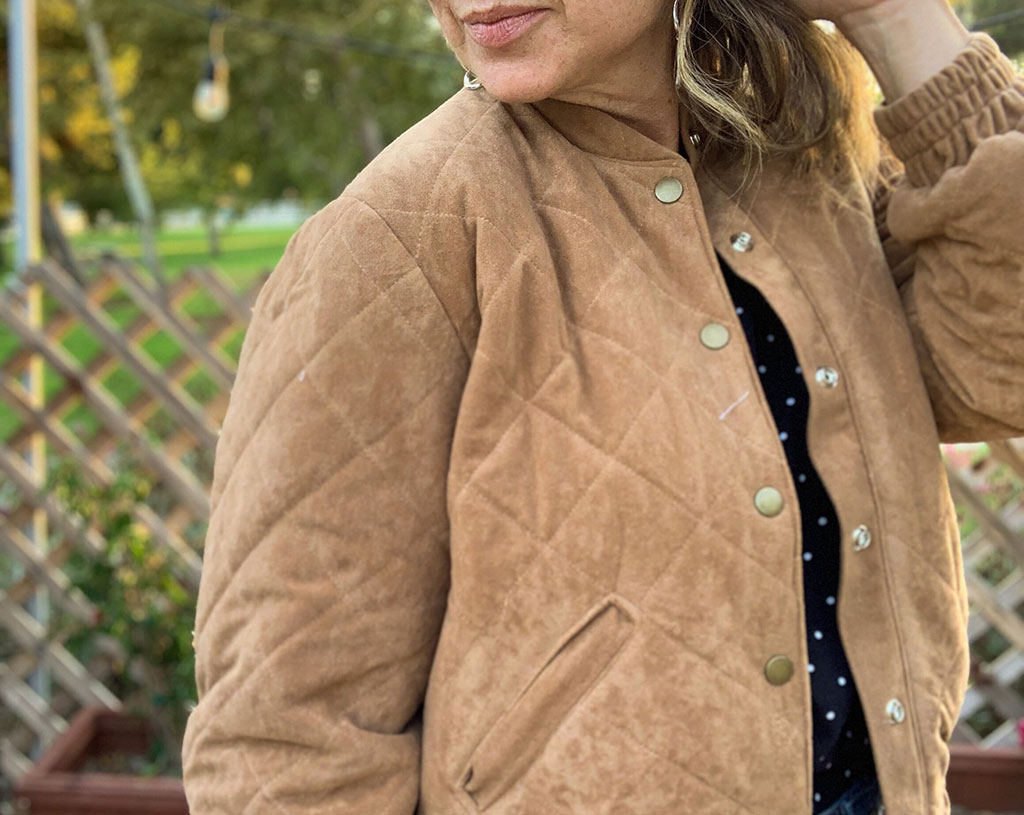 Emma
Emma hacked the Larkin pattern after getting inspired by a ready-to-wear bomber jacket she saw online.
She used a vintage thrifted cotton corduroy and made the following hacks:


Added a self-lined drawstring hood and elasticated cuffs


Shortened the length and reshaped the pocket


Turned up the hemline to create a channel for elastic


Added decorative patch pocket flap


Omitted the zip guard to reduce bulk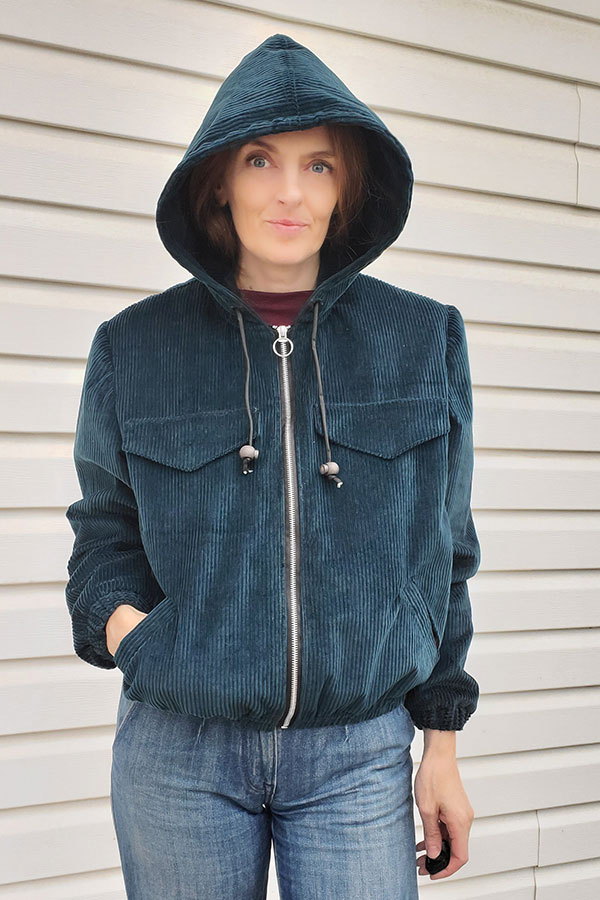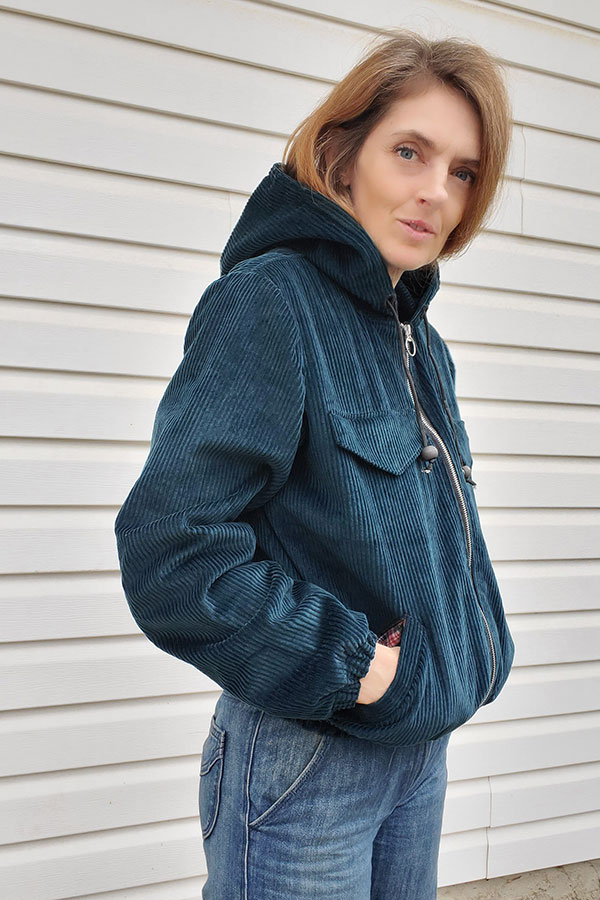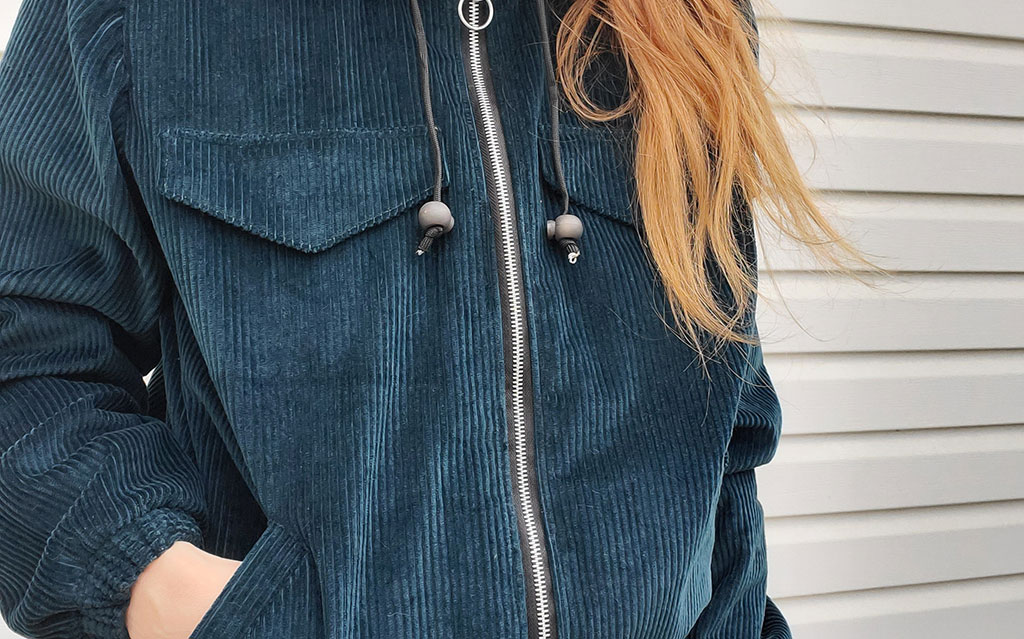 Laurel
Laurel chose a quilted velvety fabric with color-coordinating cuffs, lengthening the bodice by 3/4" and the sleeves by 2.5".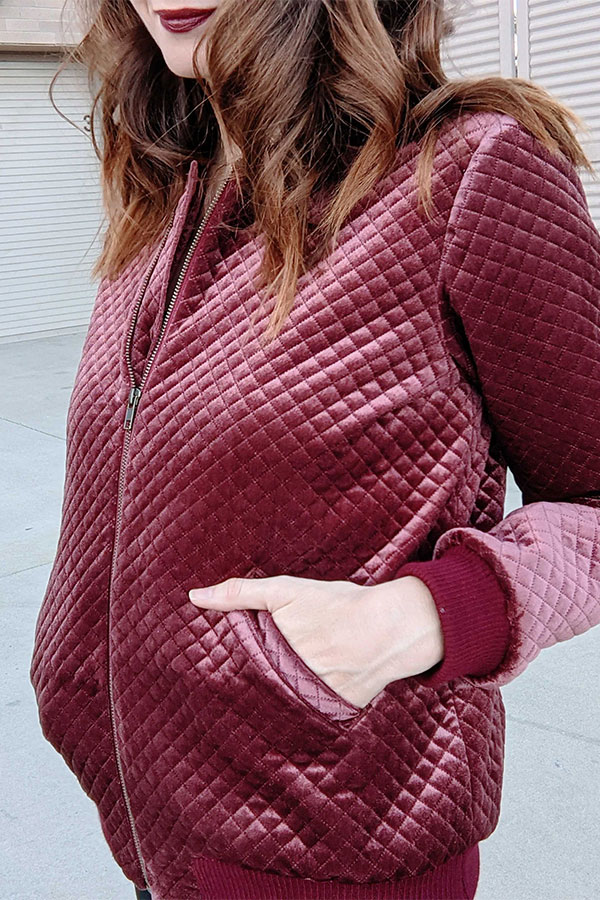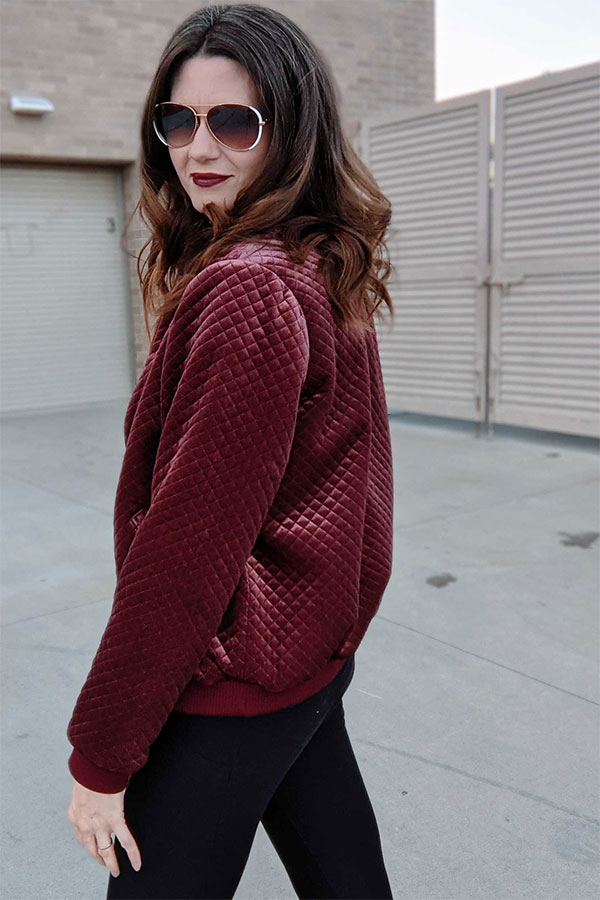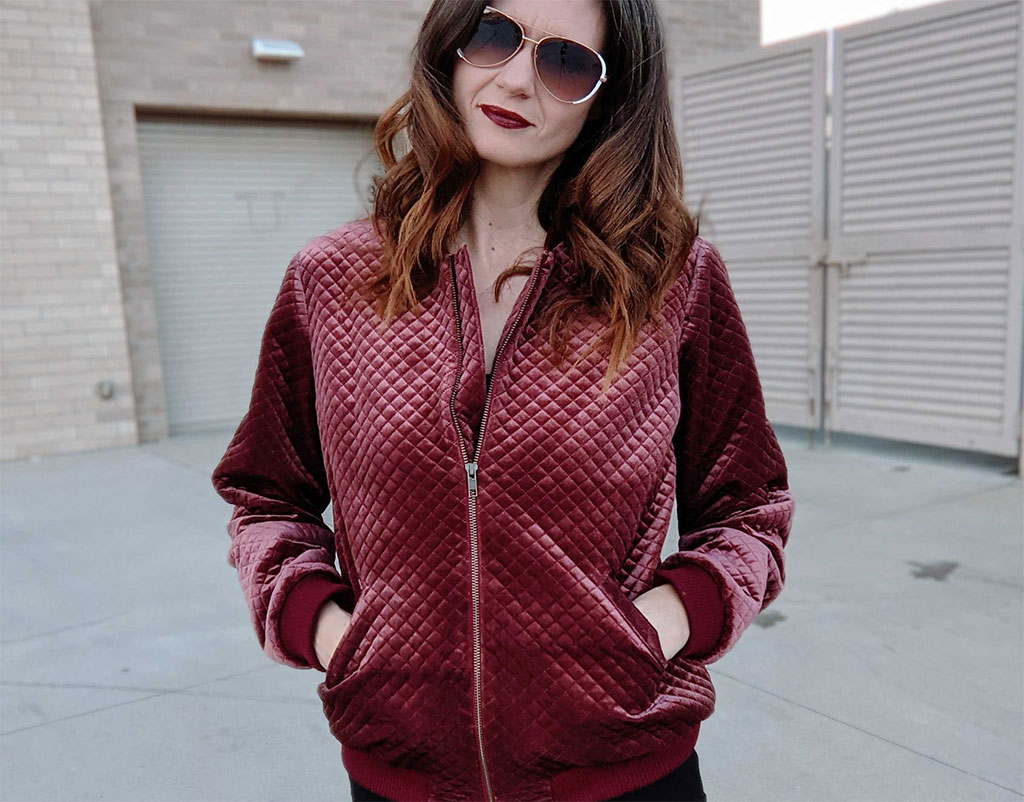 Join the Conversation
Sign in or become a Seamwork member to comment on this article.