Trends come and go, and chances are if you sew, you subscribe to your own unique sense of style. But whether you love them or hate them, trends influence everything, including the fabrics you'll find at your local fabric store or the pattern releases that pepper your Instagram feed.
The button-up shirt is a garment that defies trends. It seems to be a constant staple decade after decade, even though details like collar shape or overall fit can change with the years. One trend that seems more prevalent and diverse than ever is a drapey, luxurious button-up. I love that this trend is ripe with opportunity for customization. In this article, I will share inspiration, fabric, and tips for creating your own silky button-up shirt.
Subtle and Shiny
Add a touch of glam to your everyday wardrobe by making the Rachel shirt in a lustrous silk such as charmeuse or satin. Charmeuse will offer your shirt more of a drapey quality, while most satins have a bit more body. For a more subtle variation on this look, try using a rayon blend with a satin weave. The rayon fiber content will provide drape while the satin weave will reflect more light than a typical plain weave fabric.
Silk charmeuse shirt by
Ravella
.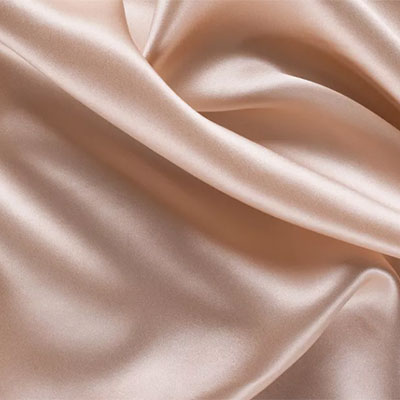 Silk charmuese in Bellini from Mood.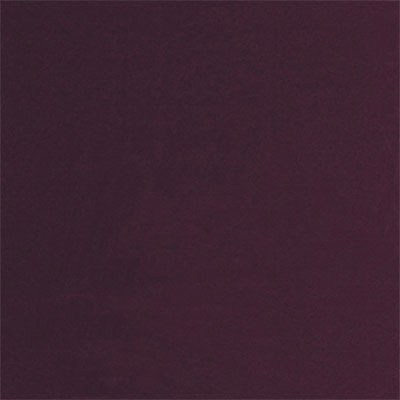 Silk and rayon charmeuse in maroon from Fashion Fabrics Club.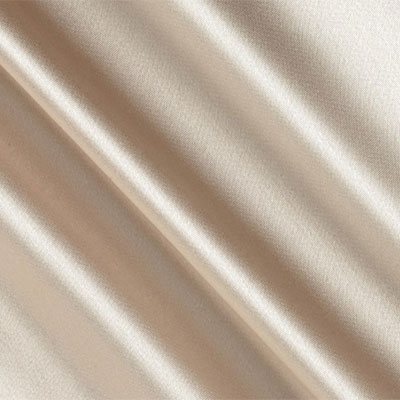 Taupe satin from Fabric.com.
Rayon Stripes
Rayon, viscose, modal, and Tencel are all great options if you are looking to create a shirt with a relaxed drape without fussing with silk. Play up the casual nature of this fabric by using simple pattern hacks, like shortening the sleeves or adding a hem tie.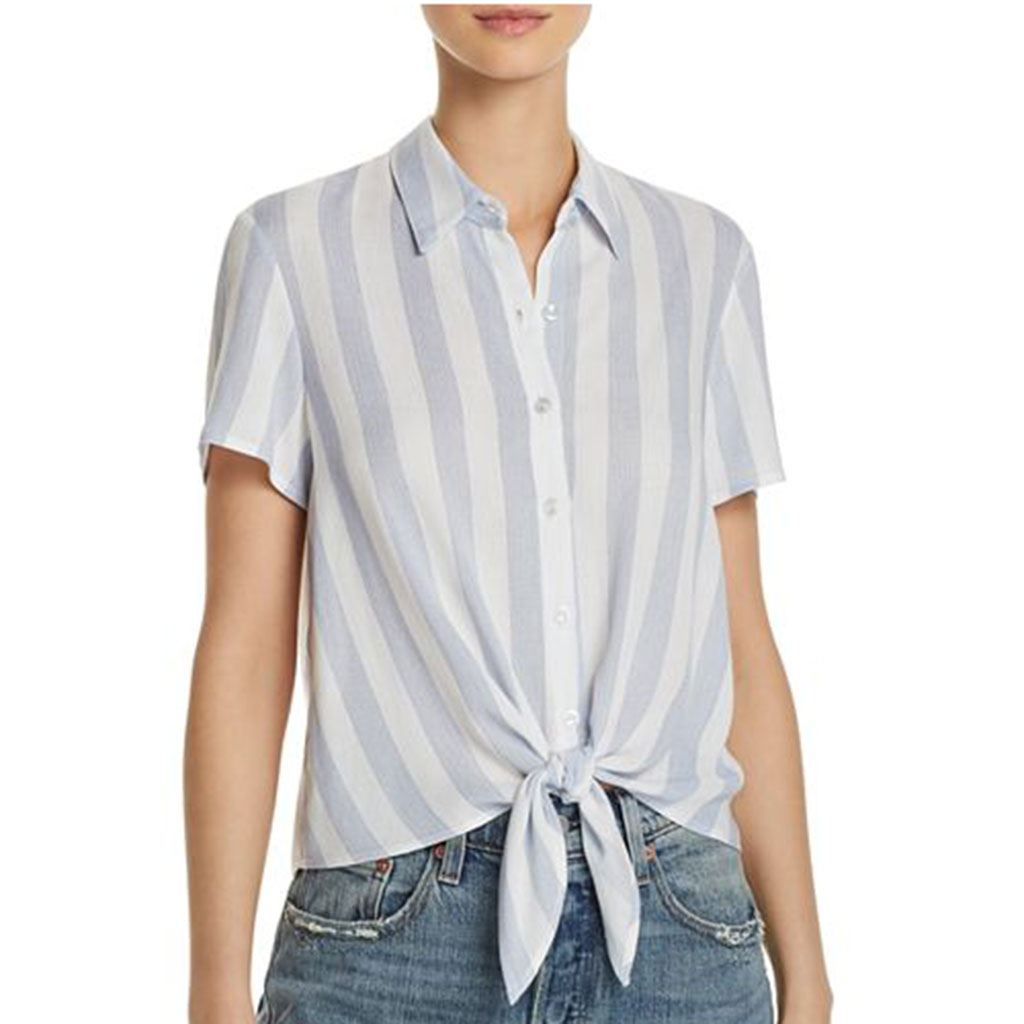 Striped rayon shirt by
Fore
.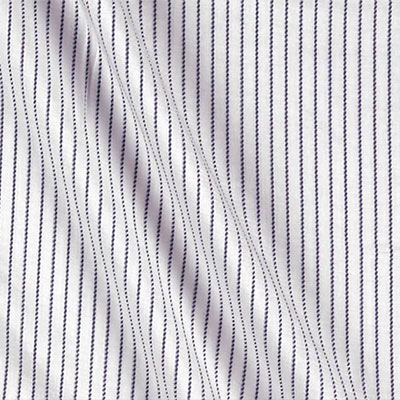 Tencel and polyester challis in white and navy from Fabric.com.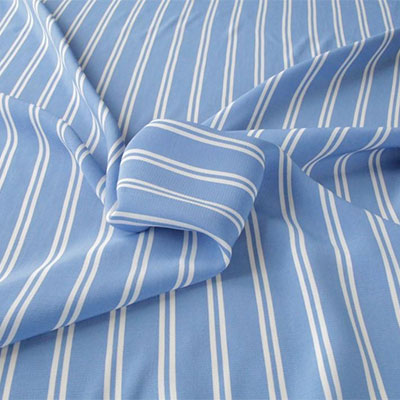 Viscose crepe in sky from Fabric Godmother.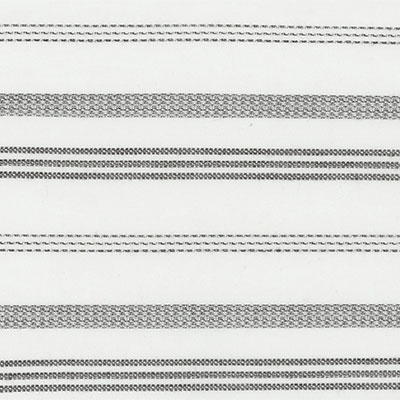 Stripe rayon in black and white from Harts Fabric.
Tips for sewing with delicate fabric
Stabilize: If you are working with a very drapey fabric, try treating it with a spray fabric stabilizer. Spray stabilizer stiffens fabric to make it easier to cut and sew. Make sure it is a piece of fabric you are okay washing.
Needles: Break out a fresh needle! I like using microtex needles for delicate fabrics.
Staystitching: Don't skip this essential step when working with delicate fabrics, because they can stretch substantially.
Pressing: Lower your iron's setting and be cautious with steam, as it can leave water stains.
Hemming: Use a rolled or turned hem for the best finish.
Printed Crepe
Crepe fabrics come with a variety of fiber contents and finishes, making the options vast. The crimped surface of silk or synthetic crepe fabrics creates a luminous matte texture that makes colors and prints pop. Crepes—particularly those with a synthetic fiber content—can be very prone to fraying. Using a serger or zigzag stitch to finish raw edges—even when you plan to sew French seams—can help you avoid an unraveled mess.
Solid and Classic
If you are not quite ready to graduate to the intermediate details featured in the Rachel shirt, try sharpening your sewing skills with the Natalie shirt. This button-up features a notch collar and short sleeves that let you practice sewing silk with precision on a smaller scale. Use a silk noil to create a structured and elegant shirt, or try a crepe or georgette for something drapey.
Join the Conversation
Sign in or become a Seamwork member to comment on this article.