Usually I start off the holiday season with an ambitious list of items to make for my friends and family. By the time I get a quarter of the way through this list, I realize that making every gift might be a little too ambitious.
If you have gotten yourself into a similar pickle this season, we've got you covered! We have assembled a list of unique gift items perfect for the lover of handmade goodies (or yourself)! Regardless of whether your budget is big or small, this gift guide will have something for you.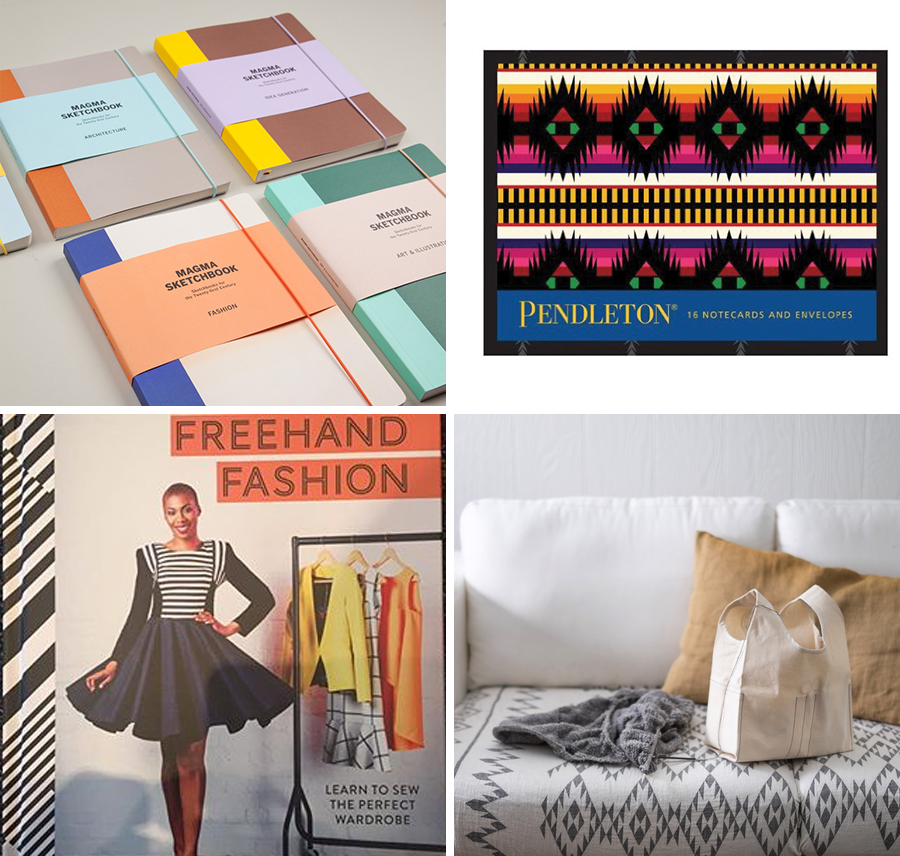 Clockwise from the upper lefthand corner.
Under $20
Papersmiths - Design Sketchbooks- £12.95
Pendleton - Jacquard Notecards - $14.95
Grainline Studios - Stowe Bag Pattern - $18 printed, $14 PDF
Freehand Fashion - Chinelo Bally - $13.60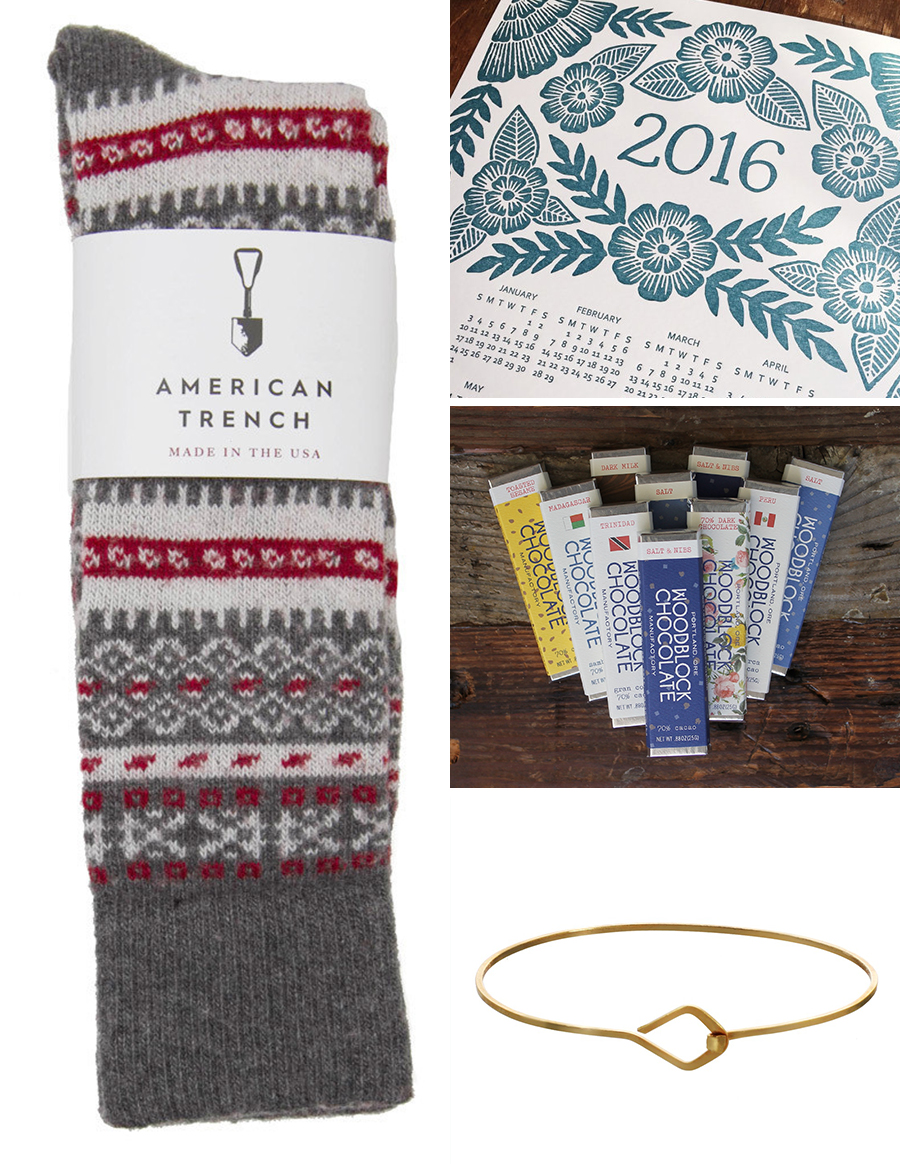 Clockwise from the upper lefthand corner.
Under $50
American Trench - Fair Isle Sock in Merino and Cashmere - $33
Katharine Watson - 2016 Floral Letterpress Calendar - $22
Woodblock Chocolate - 10 Bars - $40
We See Stars - Diamond Bangle Bracelet - $28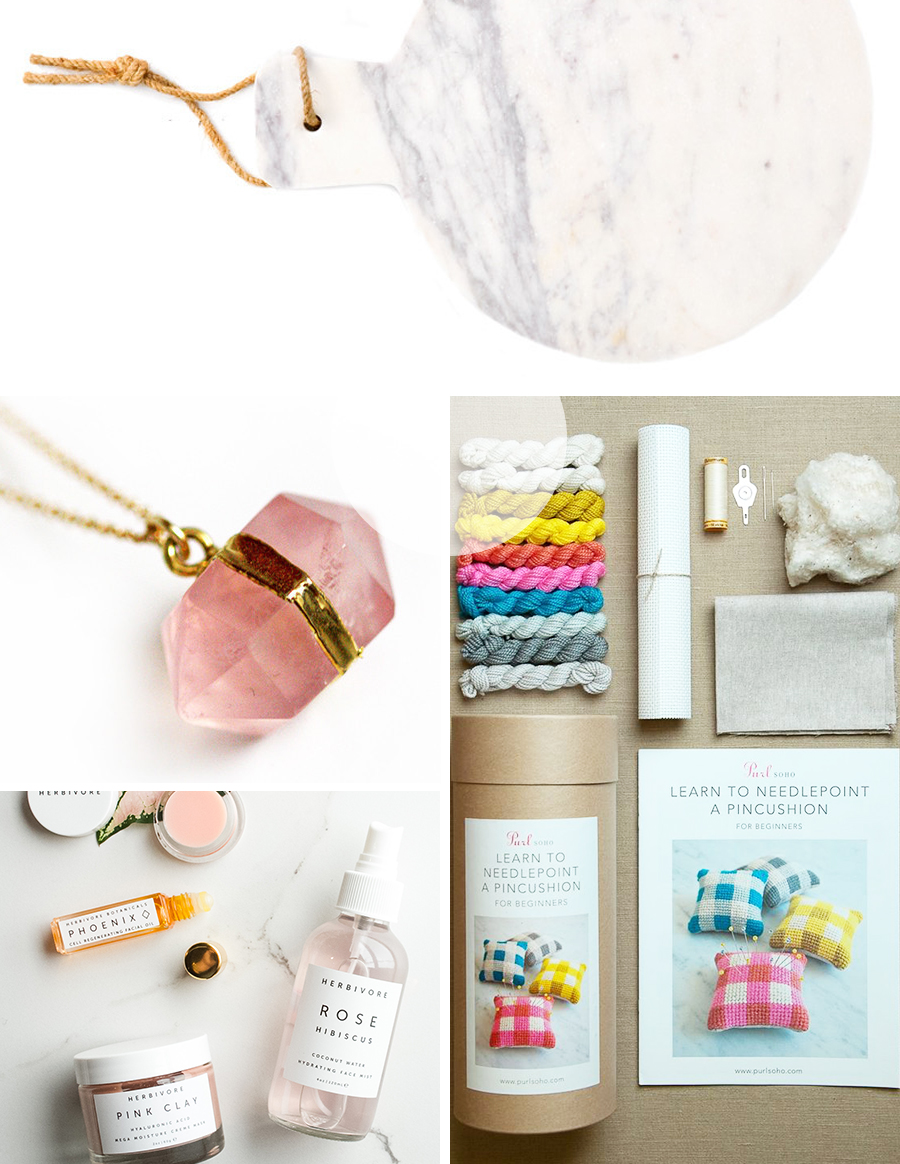 Clockwise from the top.
Under $100
Leif - Round Marble Cutting Board - $58
Purl Soho - Learn to Needlepoint a Pincushion Kit - $62
Herbivore Botanicals - Autumn Hydration Kit - $88
Kei Jewelry - Rose Quartz Point Necklace - $52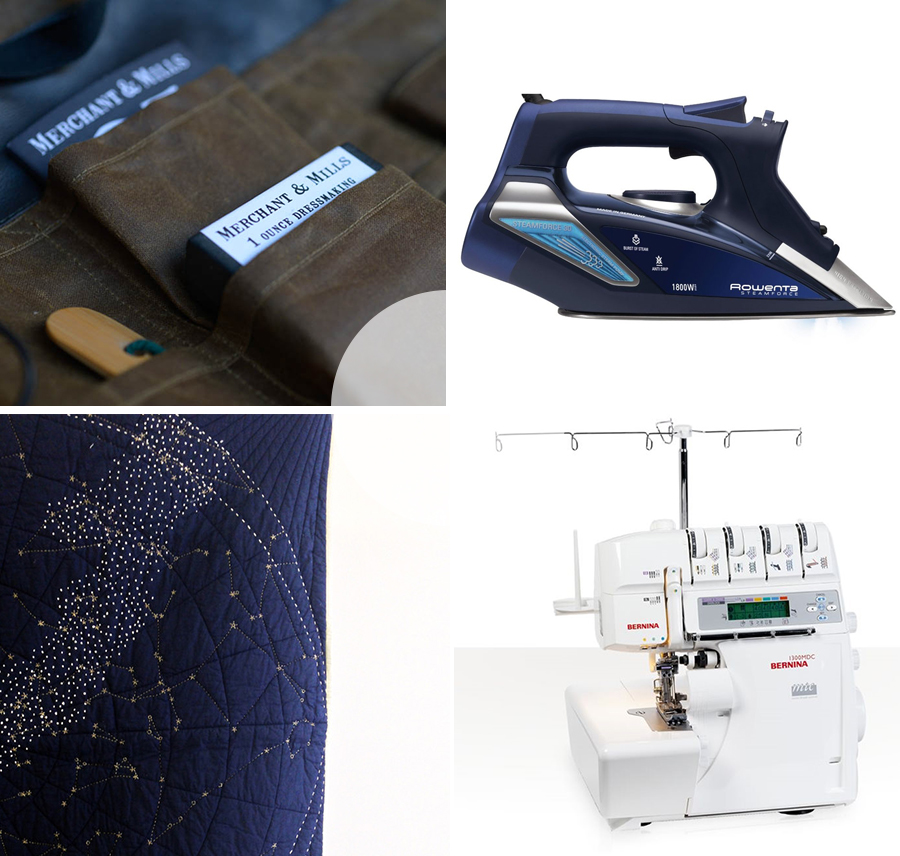 Clockwise from the upper lefthand corner.
Over $100
Merchant and Mills - Tailor's Tool Roll - £265
Rowenta - Steamforce Iron - $139
Bernina - Overlock/Coverstitch Machine - Visit your local dealer for pricing.
Haptic Lab - Constellation Quilt - $279
Join the Conversation
Sign in or become a Seamwork member to comment on this article.