Starting a clothing company is no easy feat, especially when you're committed to producing in the United States. Clothing is manufactured so quickly and cheaply today that it may seem nearly impossible to compete with the imported products available at large retail chains.
But Sadie Roberts and her partner Jeremy have created a small label that has seen incredible success over the last few years despite this. Their company is called Tradlands, and they produce classic menswear-inspired shirting that's made to fit women. They've found success as a small business not by competing on price or trendiness, but on quality, service, and a deep awareness of who their customers are.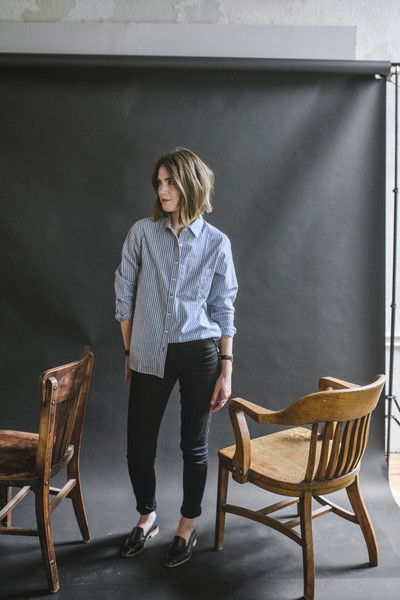 The Newport shirt
from Tradlands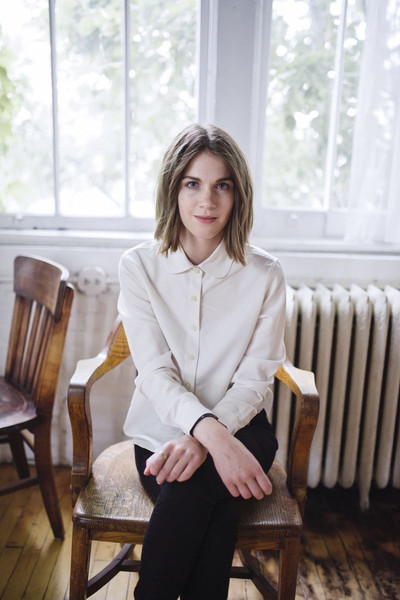 The Krysta Whitecap
from Tradlands
You'll hear Sadie's story in her own words this month on Seamwork Radio. Here, she shares eight lessons learned from creating and growing her domestic clothing line.
1. Set clear goals.
Everyone starts a business for different reasons. As your business progresses, it's easy to get swept away in other people's markers of success instead of your own. This problem can be exacerbated by social media.
"I think there's often a comparison game where people see a brand or see a person in the media and you think, 'Oh, I wish my life could be that way.'" Sadie thinks this could lead to false ideas about what you really want, and what it takes to get there. "I always think that when you see people post pictures on Instagram and then what it actually looks like in the background is totally different. It's like having your home fixed up because you're going to be having photographs taken of it. It just always looks a lot different on the inside."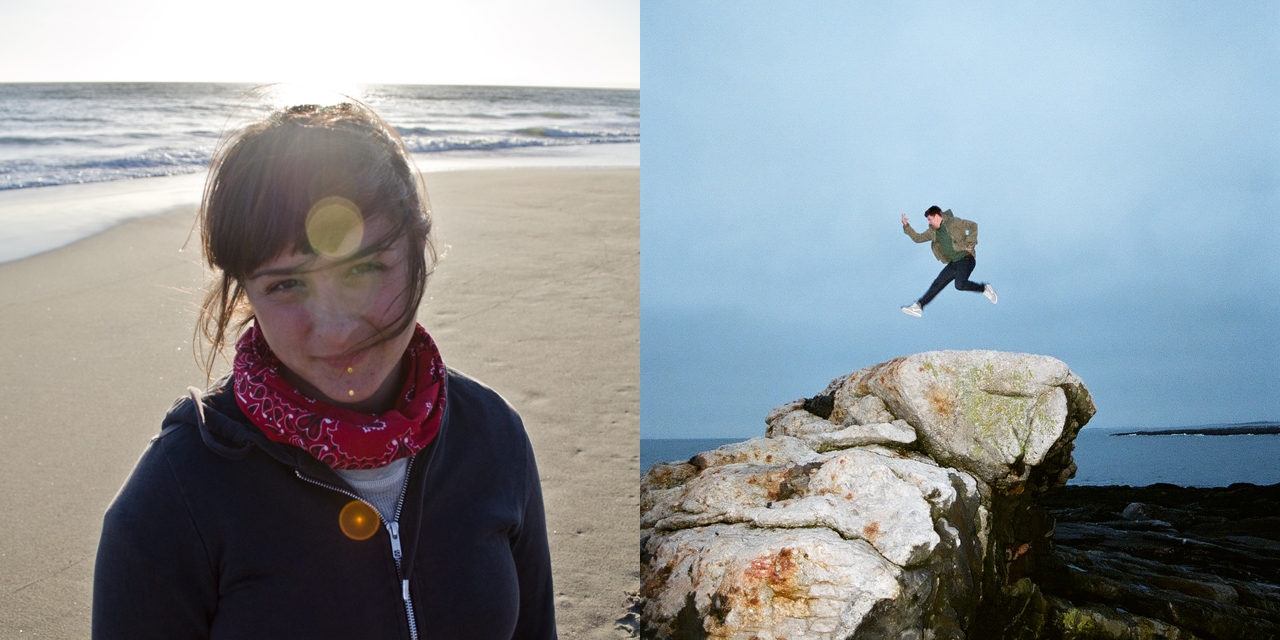 Sadie and Jeremy, founders of Tradlands
Having your own goals from the beginning helps you navigate the temptation to compare. For Sadie, her goal has always been "freedom to do work we love, to spend time together, and to be able to spend time with the people we love through traveling." Having this goal from the beginning has allowed her to step back and recognize when the hard work has paid off, rather than always looking towards the next milestone and never feeling satisfied.
2. Find a problem to solve.
One of the first things Sadie learned when starting Tradlands was how to become a problem solver. She says that this is the first mental leap she had to make in order to become an entrepreneur.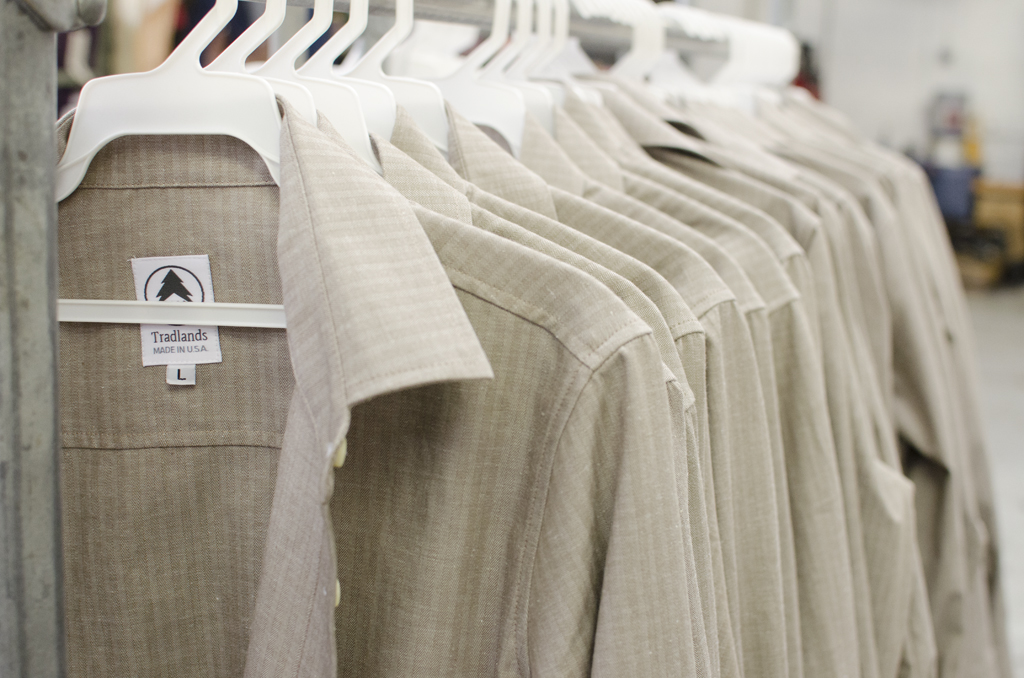 She and Jeremy began their business by trying to find a problem that they believed that they could solve. Because Jeremy is a photographer, their first idea was to create camera bags. But she says they felt stuck on it, and something didn't quite feel right.
Sadie realized that she herself had a problem that needed addressing. She had difficulty finding shirts that were simple, classic, durable styles made for women instead of men.
"Like a gingham shirt, a gray and white gingham. It doesn't really go out of style. It's been around for a while, it's a pretty classic piece. But if you go to the women's side, you don't really see that same classic styling very often. It often will have just something on it that makes it not simple in its concept, it's something that's trendy at the time or it's some extra print or some added bedazzling or something."
She thought other women might sense this problem too. It became the basis of their business.
3. Connect with others
Sadie has learned to be brave when it comes to reaching out to others for help. She's found that connecting to other people who run similar businesses has been extremely valuable, as long as it's done with respect and politeness.
"At the very beginning, I was always terrified to send e-mails to people and now I'm pretty fearless. Because what I've found is the worse they can do is say "no" or they don't respond to your e-mail. But I haven't really had anything terrible come out of just asking somebody a question or giving somebody a compliment and telling them why I think they're great and then asking them if they have a couple minutes to share to talk to me."
Of course, some people might not have the time or feel the need to share. "I've found that not everybody wants to talk about what they're up to honestly. But if you can find a few people that do, it makes life so much easier."
4. Plan the Features.
The first thing Sadie and Jeremy did was to decide on the features they wanted their shirts to have. They purchased shirting that they felt was right for them and well-made, and then began to pick the features they would bring to their first line. Planning features involves research, sketching, and sometimes even sampling.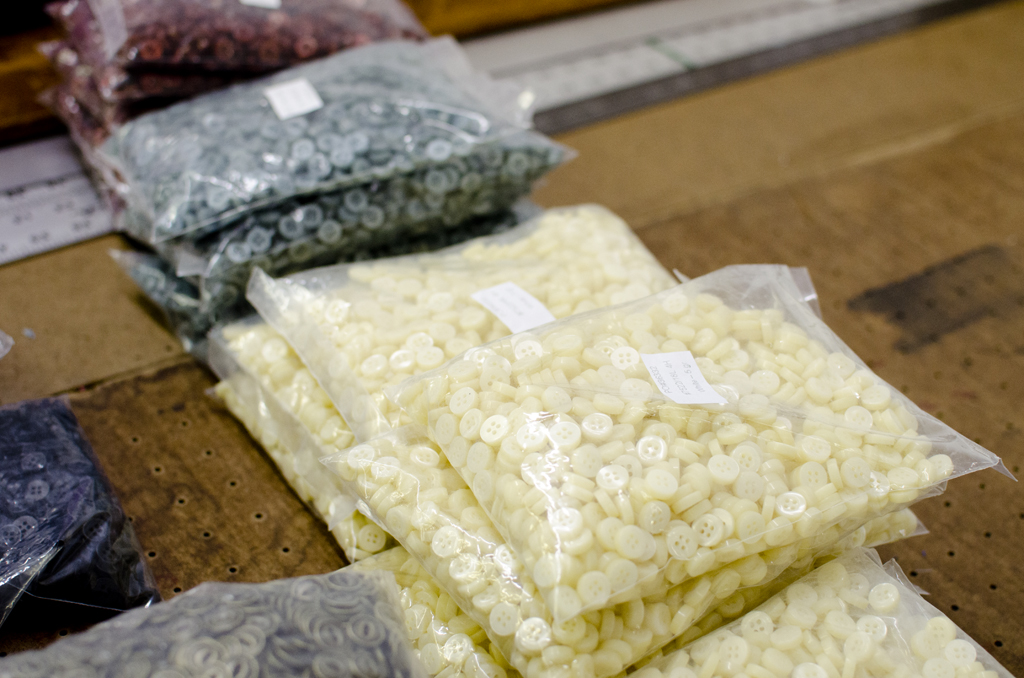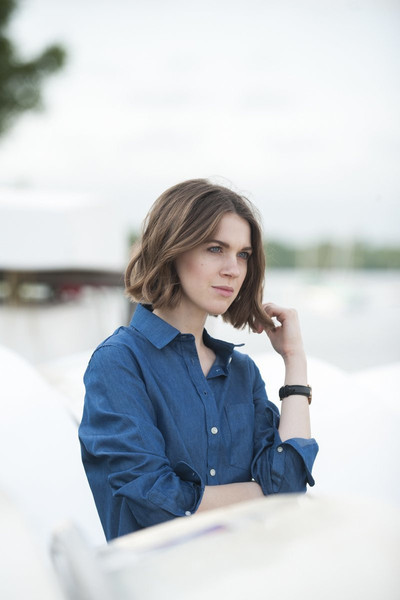 The Tourist Catalina
from Tradlands
5. Get the fit right.
After they'd decided on features, the next thing to master was the fit. They began making samples and hiring fit models to try them on. Fit models are specifically hired to represent a certain size. Using fit models is preferable to a dress form because you can see how the samples move with the body, and the models can give you feedback on comfort.
Sadie and Jeremy decided to work on a universal fit, meaning a fit that would accommodate the most women in their market. But they hope to branch out into more specific types of fit in the future, such as tall and petite.
"We tried our shirts on as many people as we could and tried to get the best, most honest feedback about what we were doing," Sadie says. "That took months and months and months of testing and trying and retrying and refitting."
6. Find factories.
The biggest challenge in starting a small self-funded company like Tradlands is finding a manufacturer to work with. "Our first run of shirts was 120 shirts," Sadie says. "And that's very small and it's very hard to find people that are willing to do that." For a factory, a production run of this size, which is split into multiple colorways, is a lot of effort for not a lot of payoff.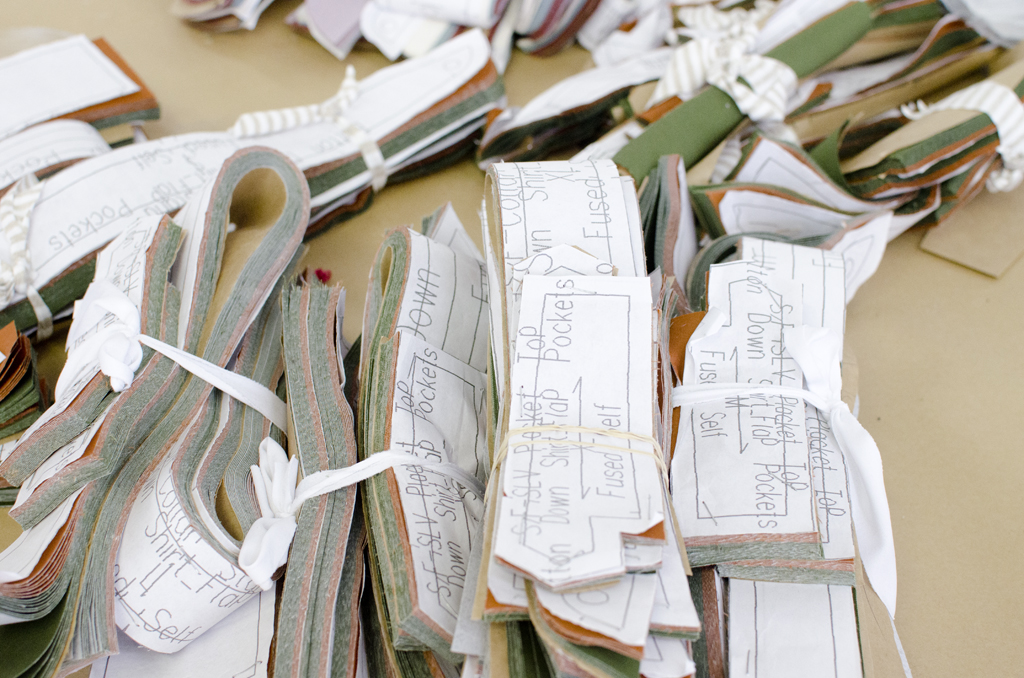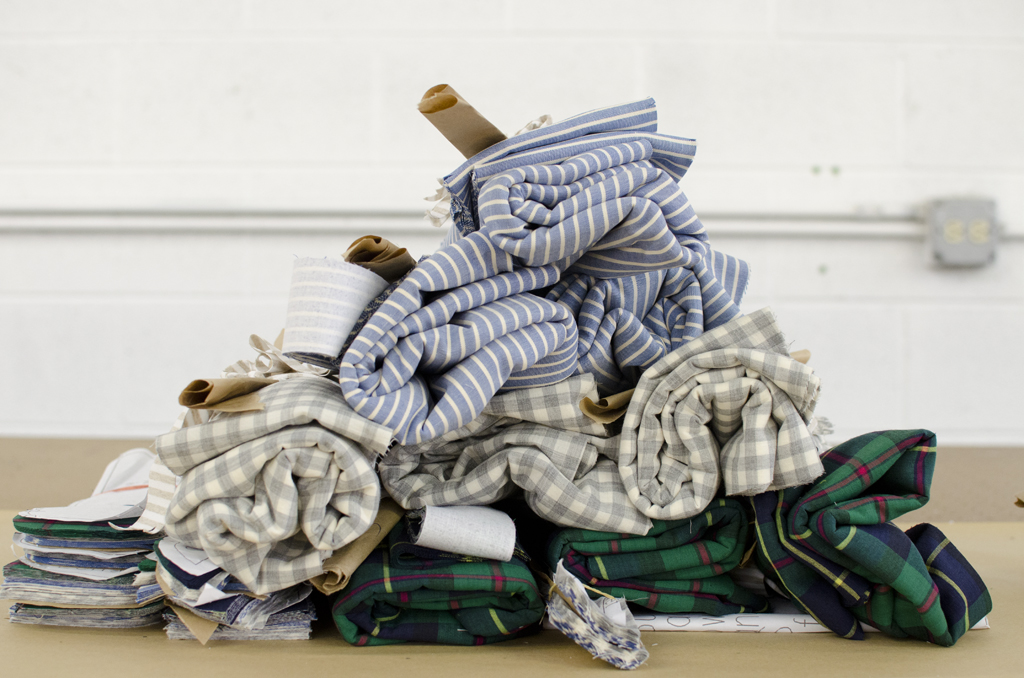 But Sadie did find a manufacturer willing to work with her. Eventually, she was able to increase quantities, which opened up more options. "Sometimes I think at the beginning you have to find who'll work with your small quantities when you're just starting out, unless you have funding and you're going to out and make five thousand units to start."
7. Learn how to sell.
Once Tradlands produced their first run of shirts, they had a new challenge: selling them.
"At the beginning we were very naive. We thought we would put a product out there and just people would come buy it. Right? 'We'll just put it on the Internet and people will find it.' But that's not how it works." She had to learn how to approach bloggers and others in the media, how to take different types of product photos, and how to get the word out about their line.
They also had to learn the nitty gritty of selling online. For that, Sadie recommends Shopify, which she says is up-to-date, easy to use, and has great customer service.
8. Stay in touch with your customers.
Finally, and perhaps most important, Sadie advises you to stay in touch with your customers and let them know who you are. She believes in keeping a human touch in business, and letting people now how much you care about the product you're creating and the experience they're having.
All through the process, Tradlands kept the customer in mind. From the initial problem solving phase all the way through to getting the product into someone's hands, Sadie tries to show how much they care.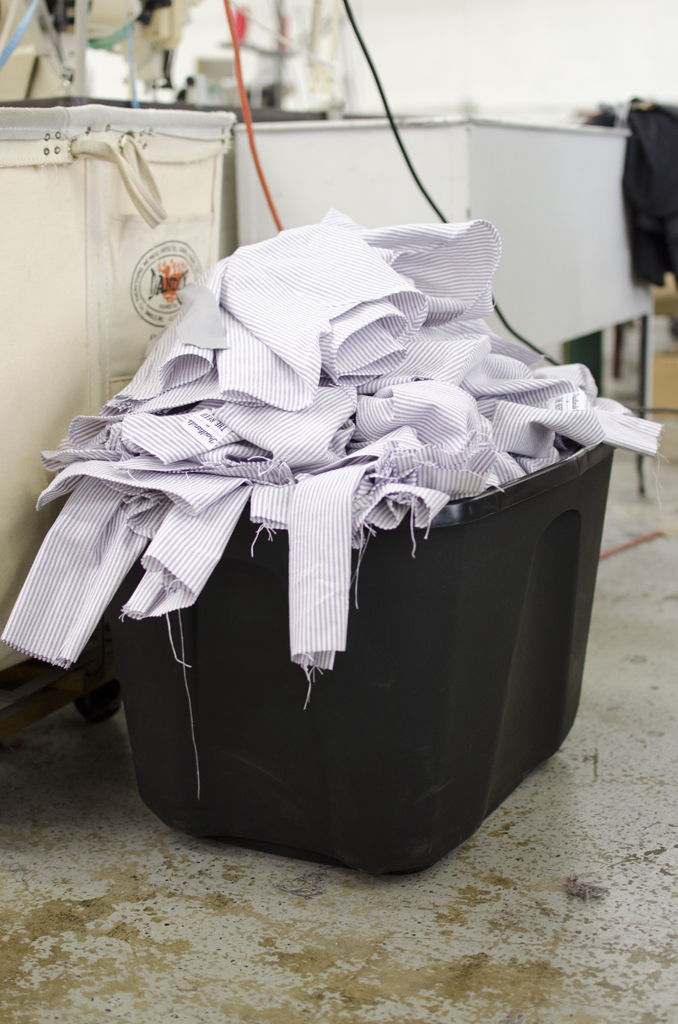 "We often tell our customers that, that we'll say, "Thanks for letting us do what we love every day. We truly can't do it without you." Because that's not a lie, we absolutely can't. I really feel that way and I feel so much gratitude to them for supporting us and sending us emails and knowing our first names. It's so nice and we have so much gratitude to them."
Visit Tradlands to learn more about their shirting and other products, and listen to Sadie's story in her own words later this month on Seamwork Radio.
Join the Conversation
Sign in or become a Seamwork member to comment on this article.