This month, we have two new patterns inspired by your most frequent requests! A woven tee that's a total wardrobe workhorse and a jumpsuit full of extra special details.
Keep reading to meet the new patterns and get tips for picking out fabric and finding the right fit.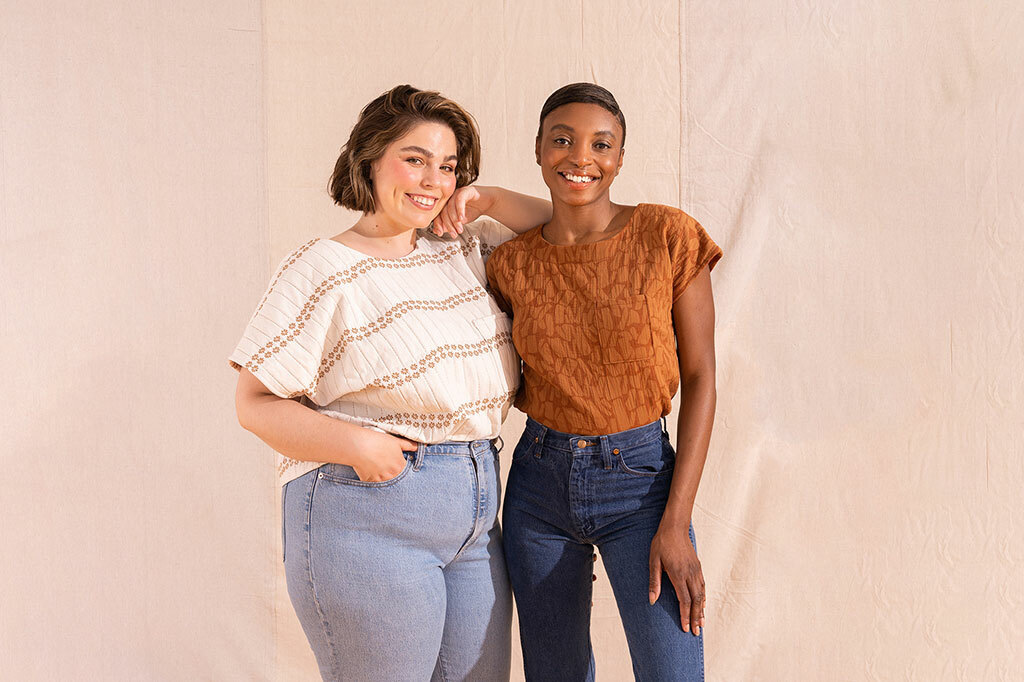 Meet the Hansie Top
You're always asking for woven tees, so meet the Hansie top! Hansie is a woven tee with cut-on sleeves. It's a total wardrobe staple and the perfect blank canvas for fun fabrics and creative pattern hacks. Best of all, it's an easy make that's perfect for beginners or anyone wanting to make something quickly.
Hansie features a relaxed fit that you can still easily tuck in your pants or skirt. It has a high, rounded neckline finished with a facing, darts, and a pocket at the chest.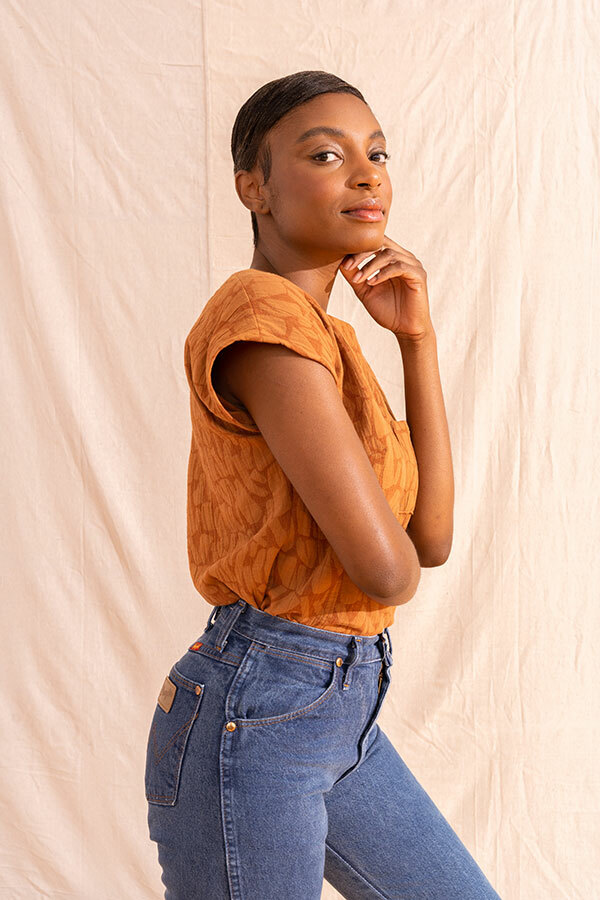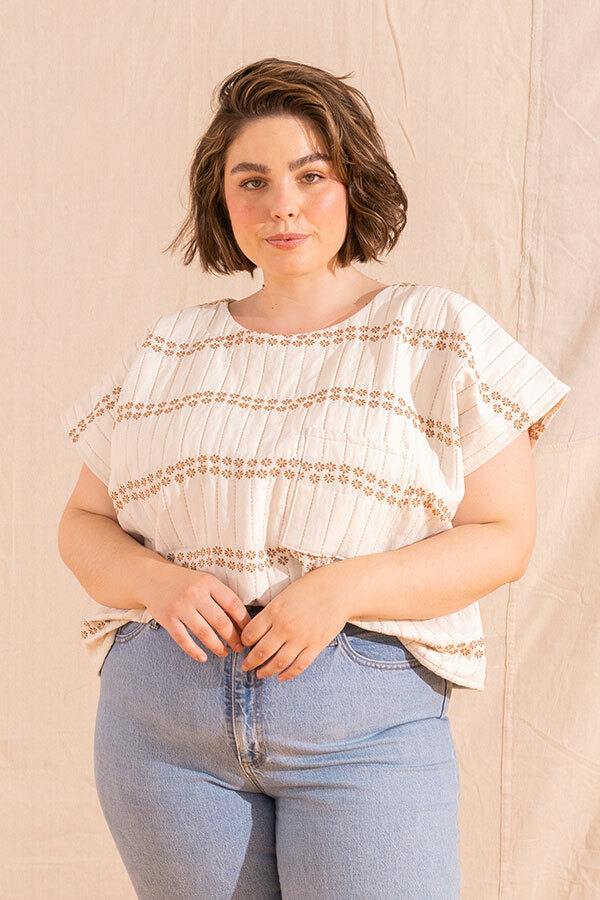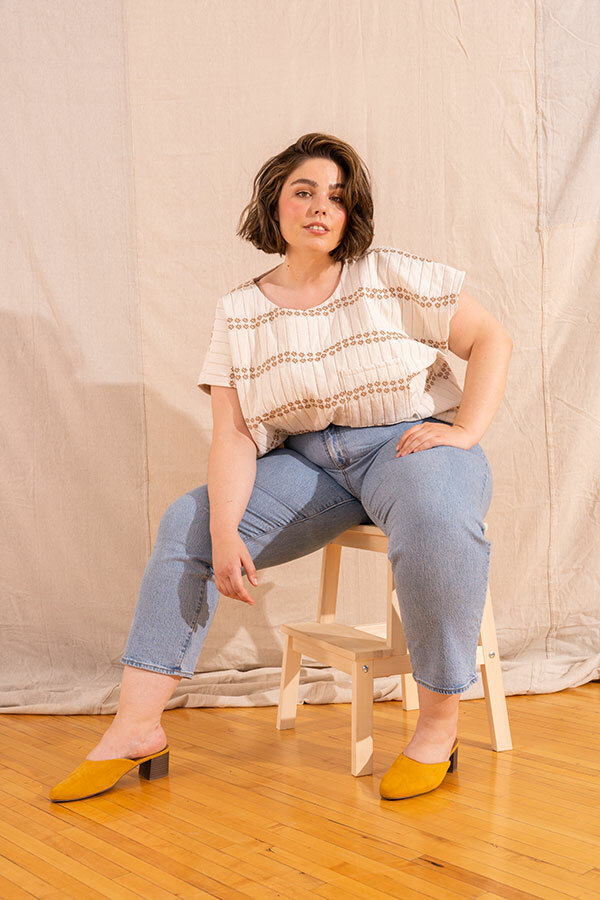 If you want to turn the Hansie top into a dress, just download the member bonus. The member bonus is a dress with a cute curved hem.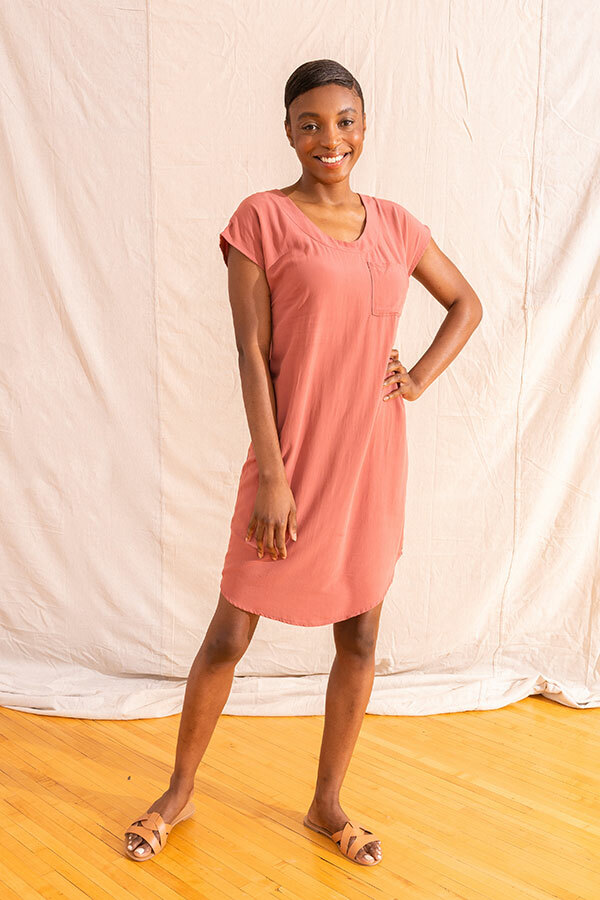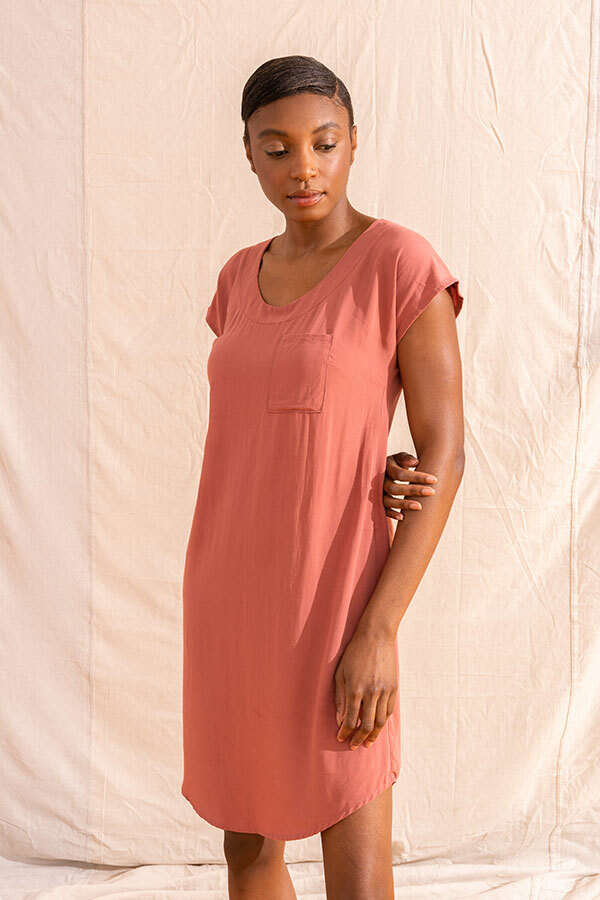 Fabric & Fit
Fabrics to shop: Look for lightweight or medium-weight woven fabrics such as linen, chambray, batiste, lawn, voile, linen blends, rayon challis, cupro, and Tencel. When selecting your fabric, consider the drape. The sleeves are cut-on, so fabrics with less drape will create a boxier silhouette.
Fabrics to avoid: Avoid heavyweight fabrics such as denim or canvas. If you choose a medium-weight fabric, find something with a suitable drape, like Tencel or cupro.
Fit: This woven T-shirt is roomy enough that you can pull it over your head without closures but slim enough that you can tuck it into your pants, shorts, or skirt. Look at the finished garment measurement chart or the fit guide on the pattern's catalog page to get specific ease measurements.
Tips for sewing: If you notice that the underarms are puckering, clip the underarm seam allowance. This will allow the seam to relax.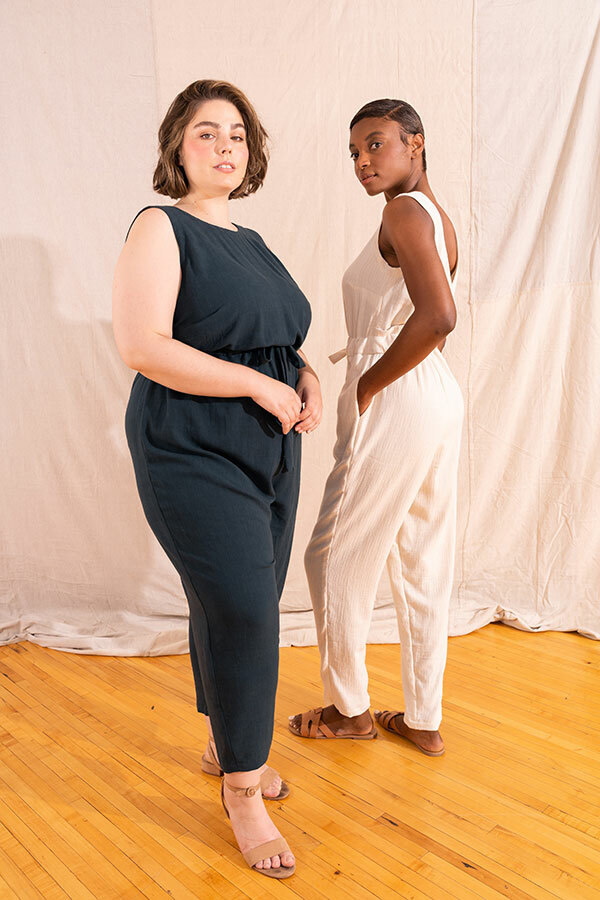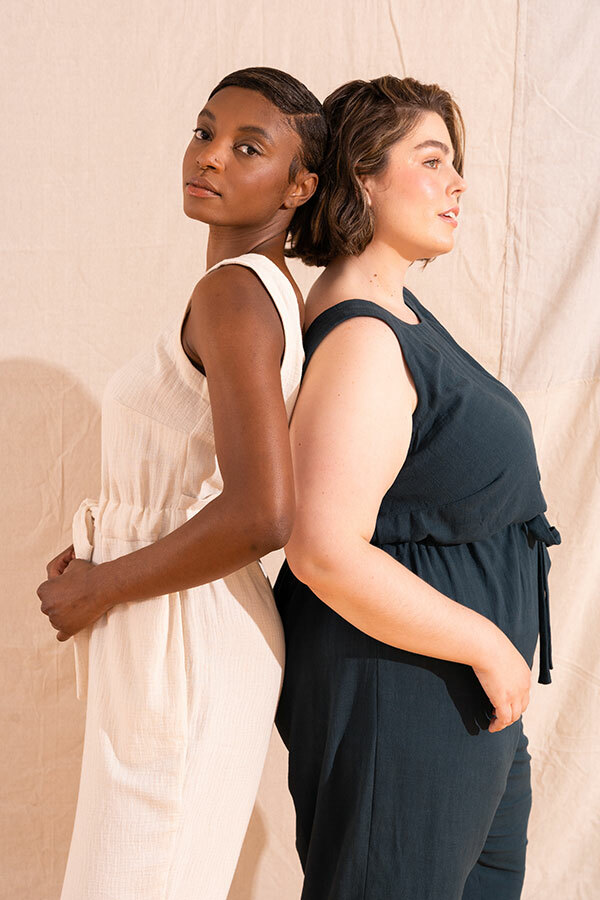 Meet the Michelle Jumpsuit
Jumpsuits run the gamut from fancy to toddler, and this jumpsuit will make you feel cute in a grown-up way. The Michelle jumpsuit is designed for wovens and features a surplice at the back bodice, a round front neckline, in-seam pockets, tapered legs, and a relaxed, step-in, pull-on fit. The elastic waistband has a tie enclosed in a casing that moves with you throughout the day. You can create a self-tie or use twill tape or a ribbon for a bit of color.
This jumpsuit is great for wearing between seasons when it's not too hot and not too cold. It's so comfortable and so fun to sew!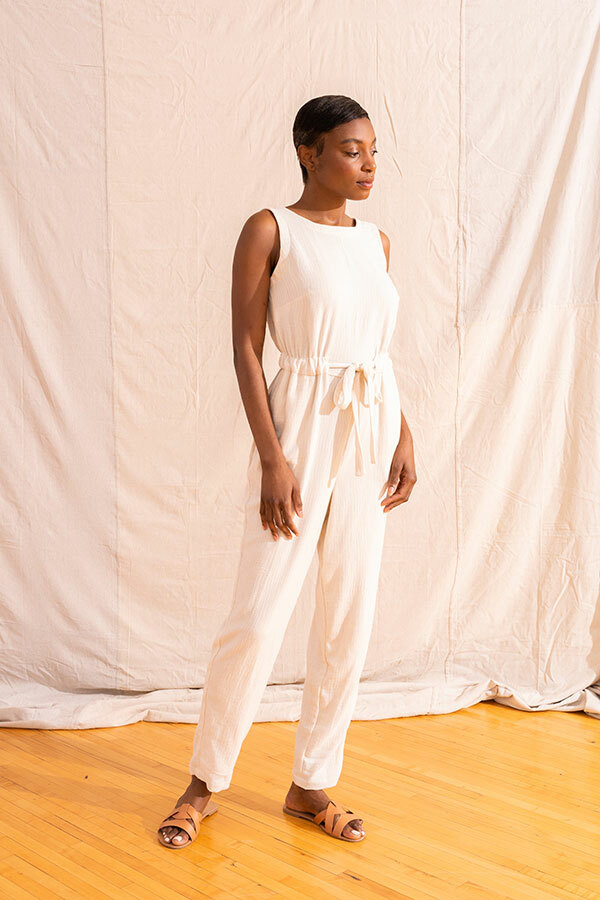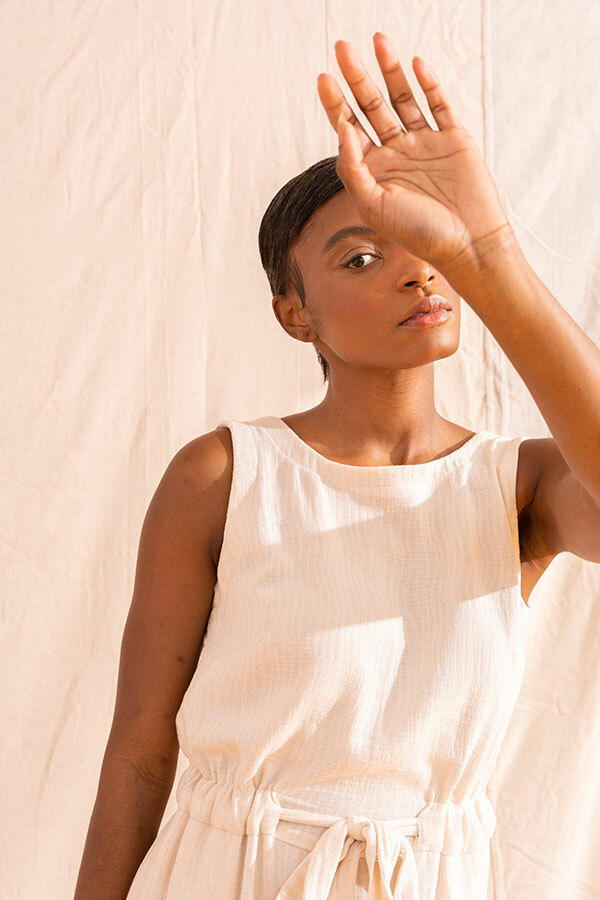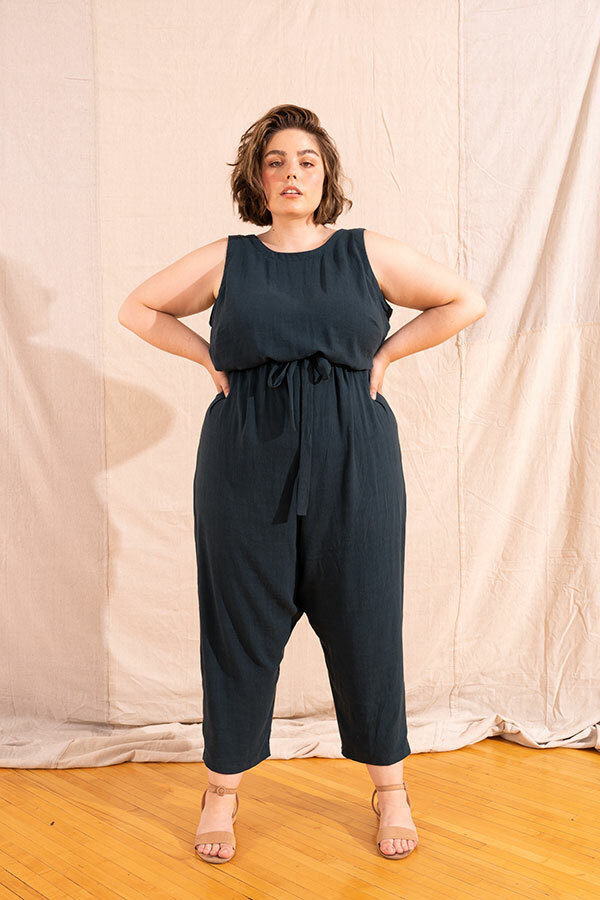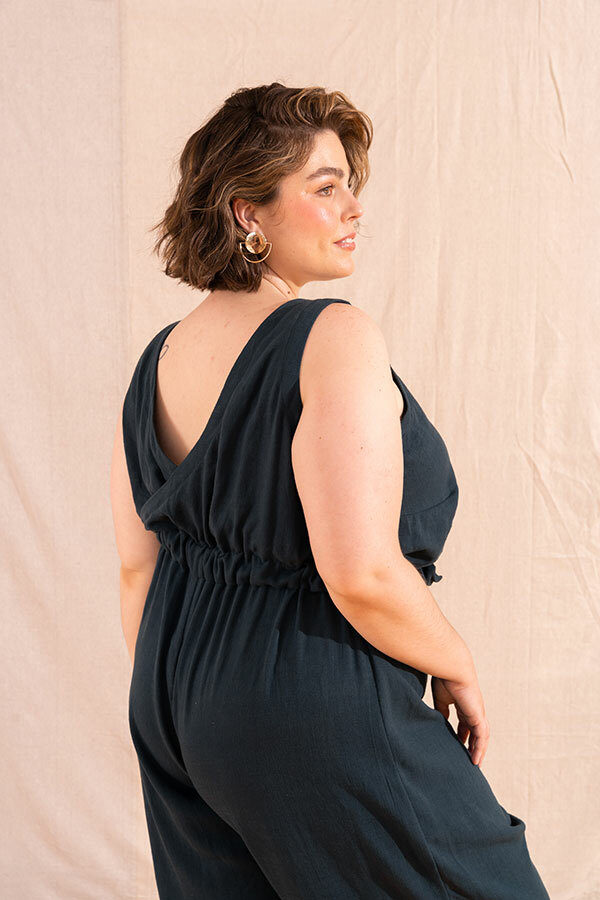 Fabric & Fit
Fabrics to shop: Medium-weight woven fabrics such as cotton twill, linen, linen blends, denim, canvas, and rayon twill. You can sew this jumpsuit in a knit if you use stabilizers.
Fabrics to avoid: Avoid very lightweight wovens like rayon challis, as they might not have enough body to support the weight of the garment.
Fit: This jumpsuit opens at the back surplice and has a loose fit at the top and bottom, cinched at the waist with the tie. When making adjustments to the waist, consider the hip. You need to step into the garment, so you want to make sure it fits over your hip.
Join the Conversation
Sign in or become a Seamwork member to comment on this article.