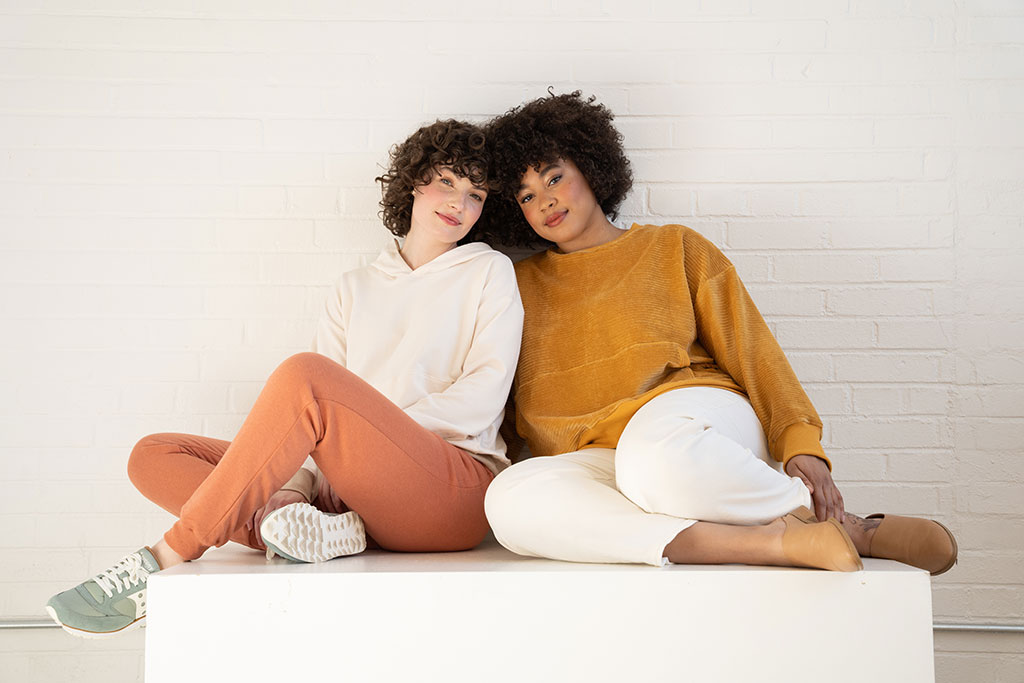 Meet the Lex Sweatshirt
The Lex sweatshirt is a quick, cozy project that will boost your mood while you sew it and when you wear it. It has an oversized fit, dropped shoulders, and a kangaroo pocket with a binding at the openings. Have fun with fabric for this sweatshirt! For the contrast fabric, look for clashing colors or coordinating ribbing.
This pattern pairs well with so many bottoms in the Seamwork catalog, like the Mel joggers, Witt pants, Tessa jeans, and leggings like Shelly or Tino. So when you finish making this sweatshirt, why not sew a matching set?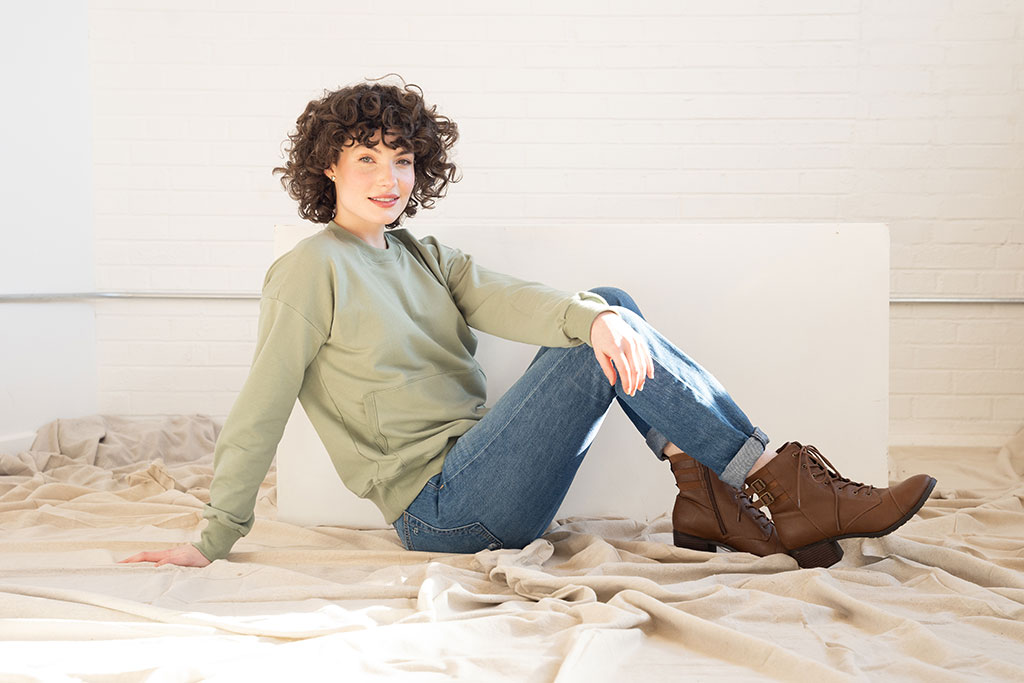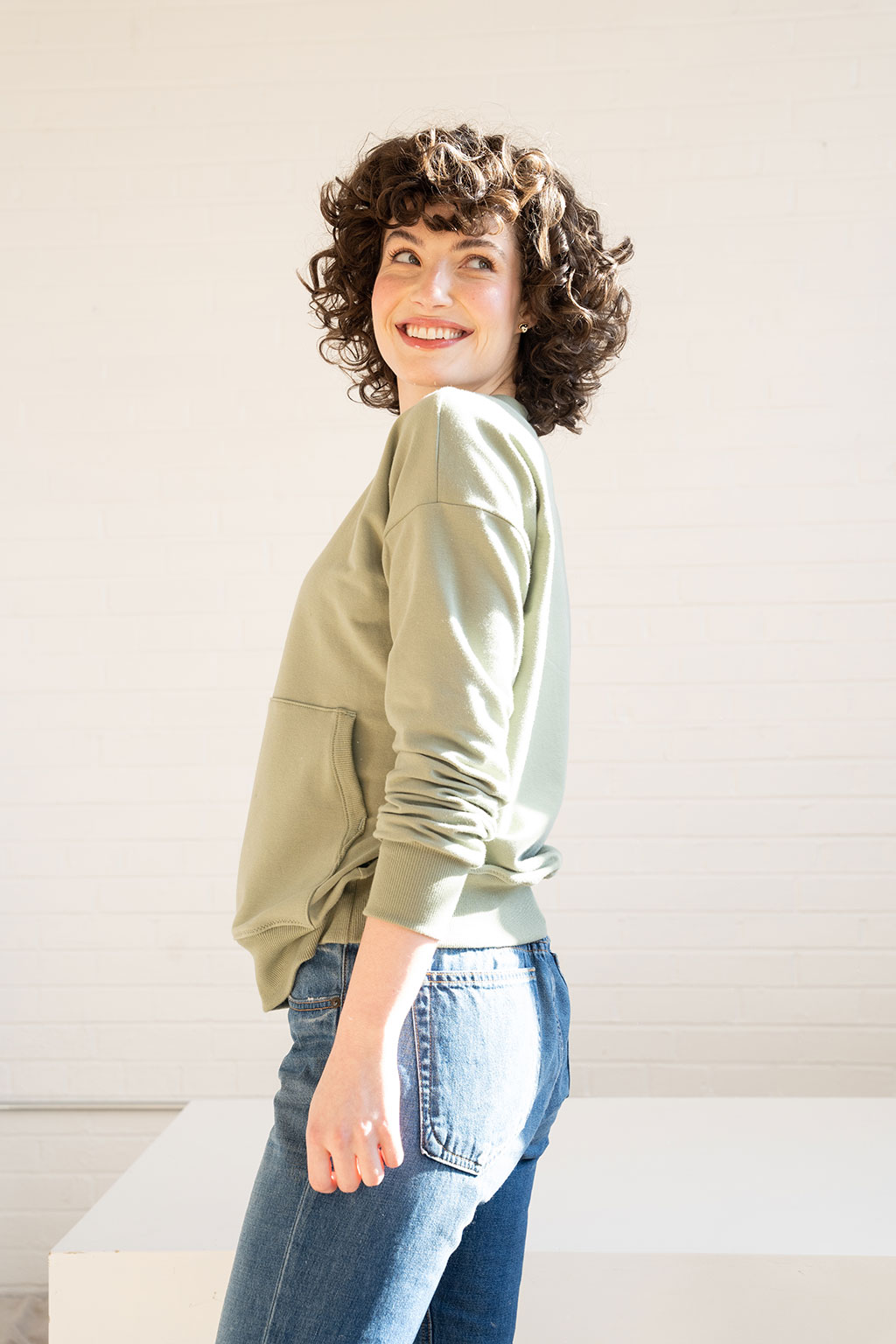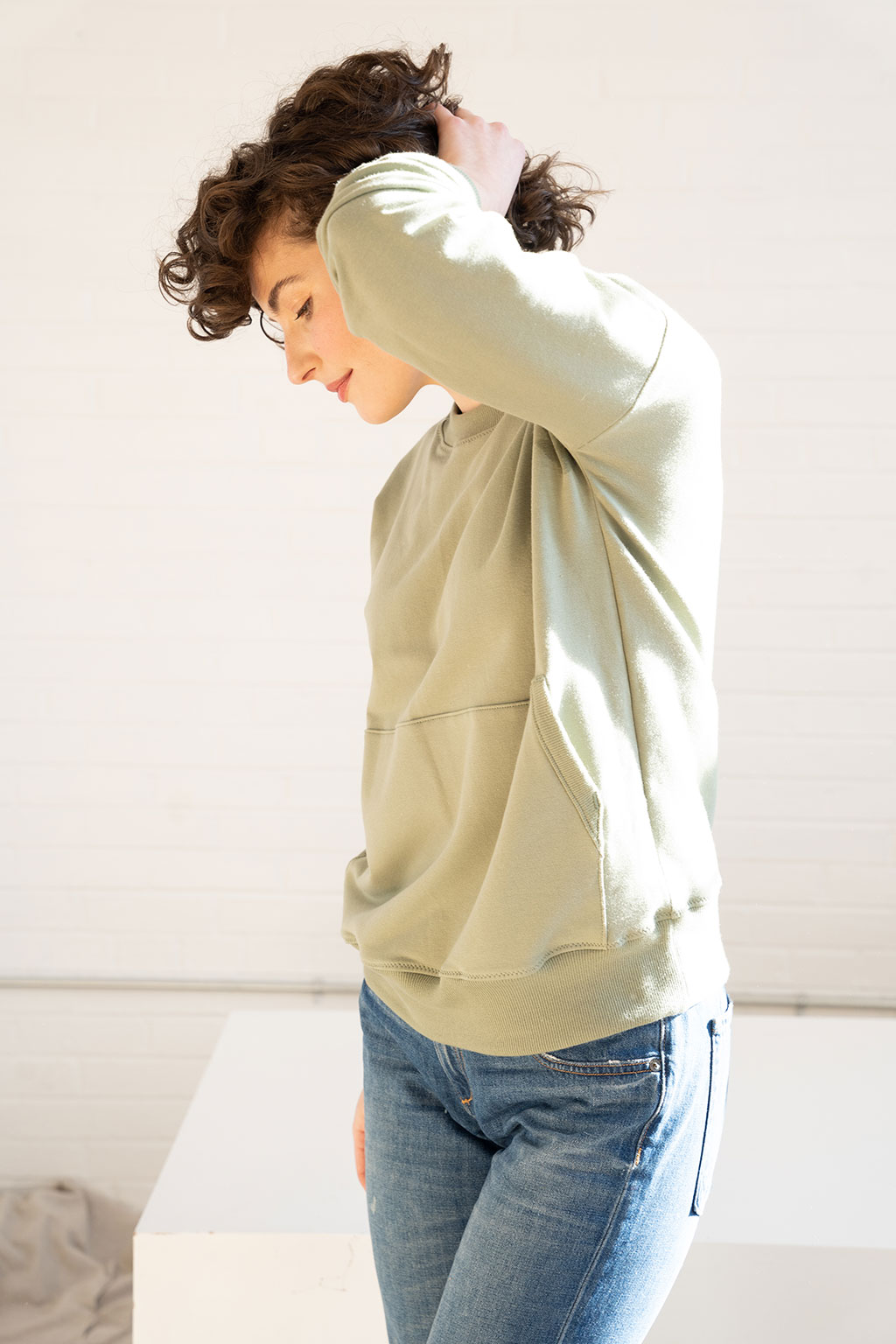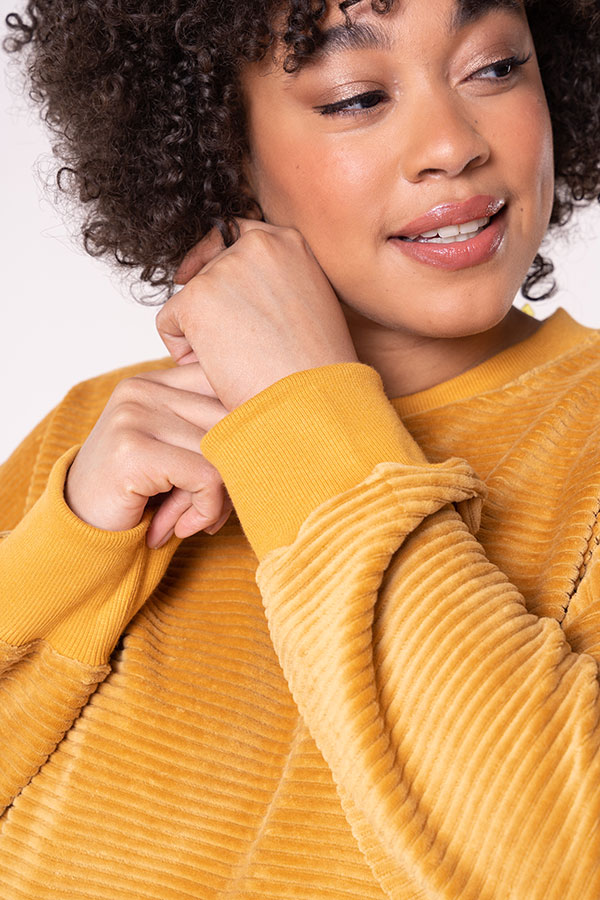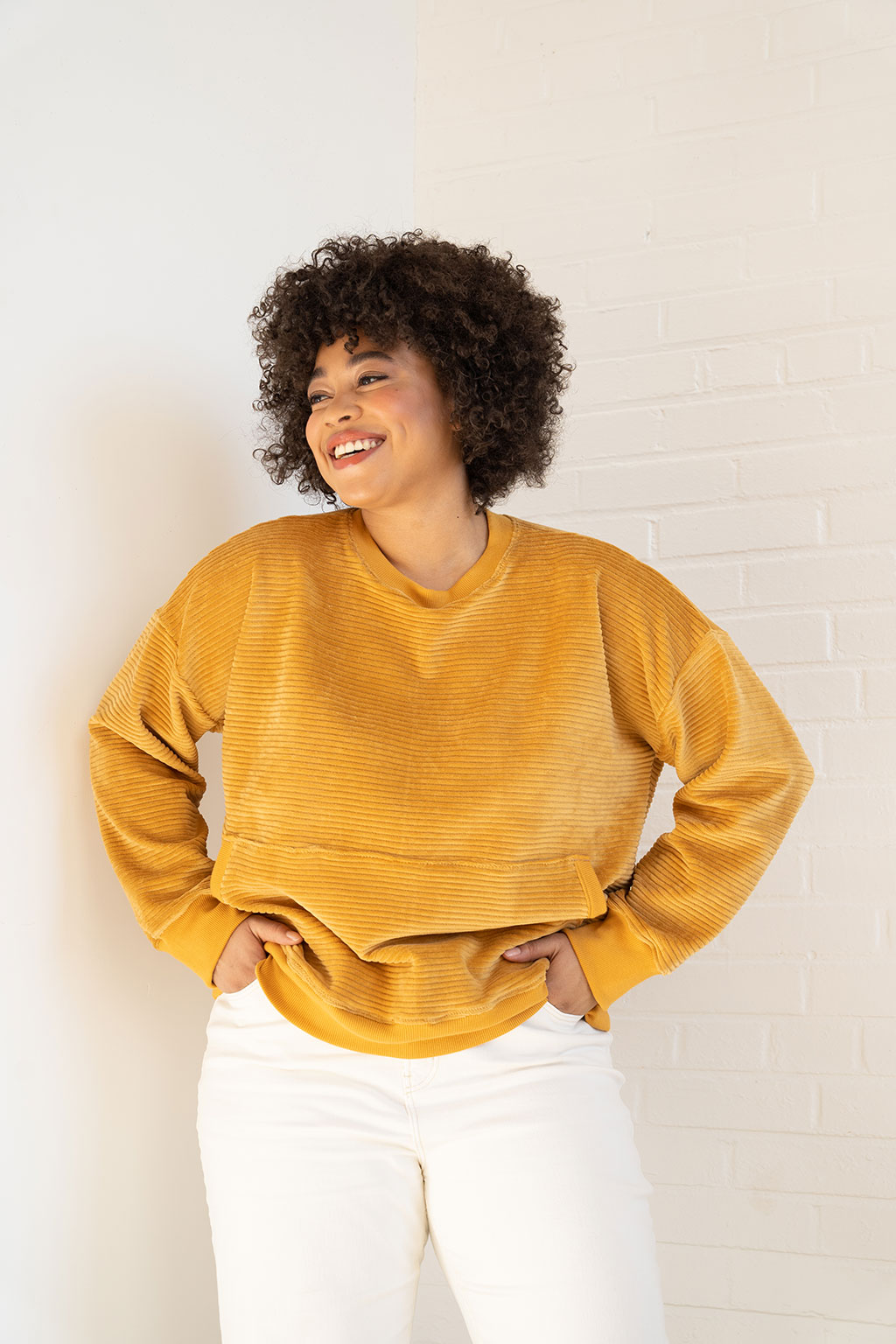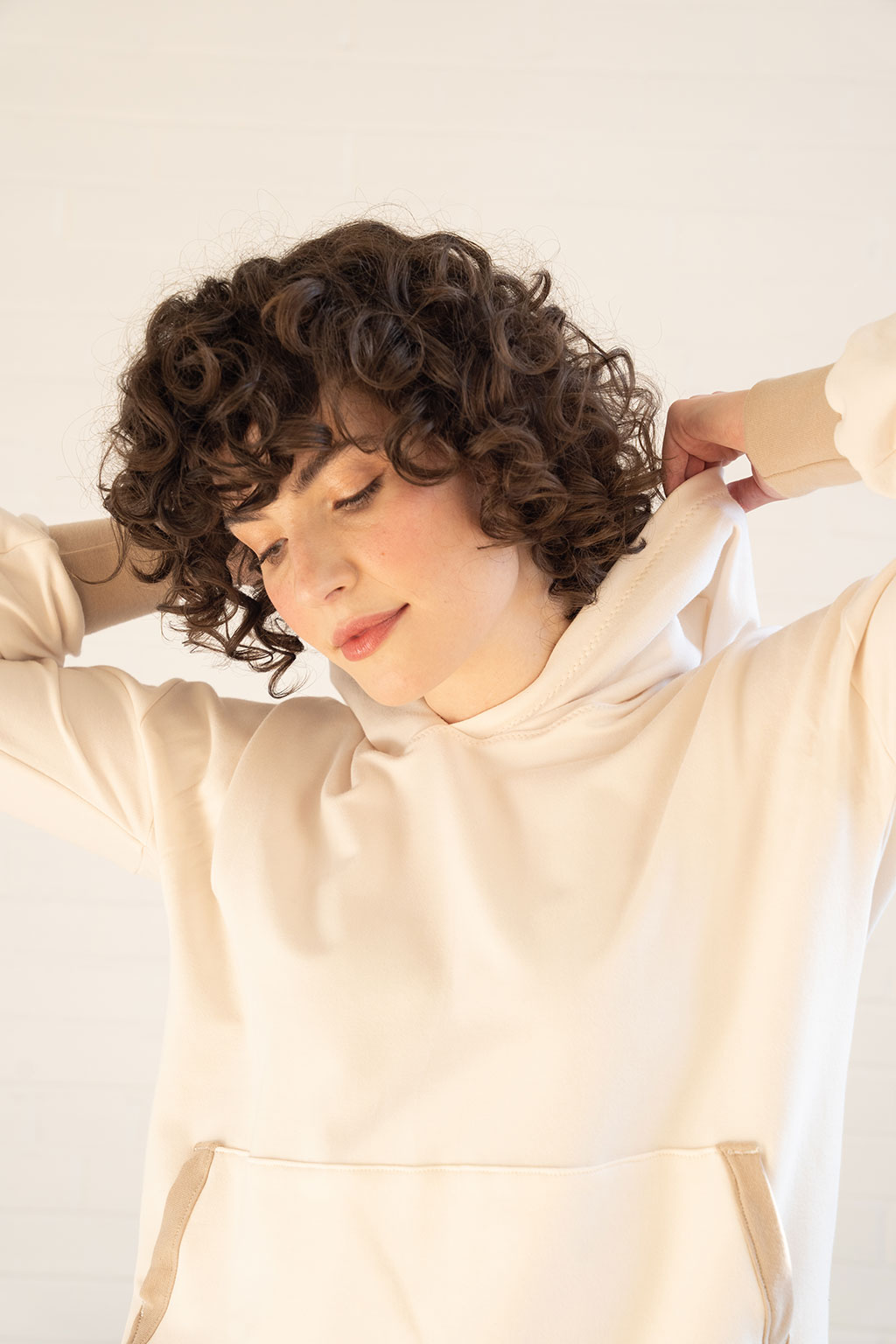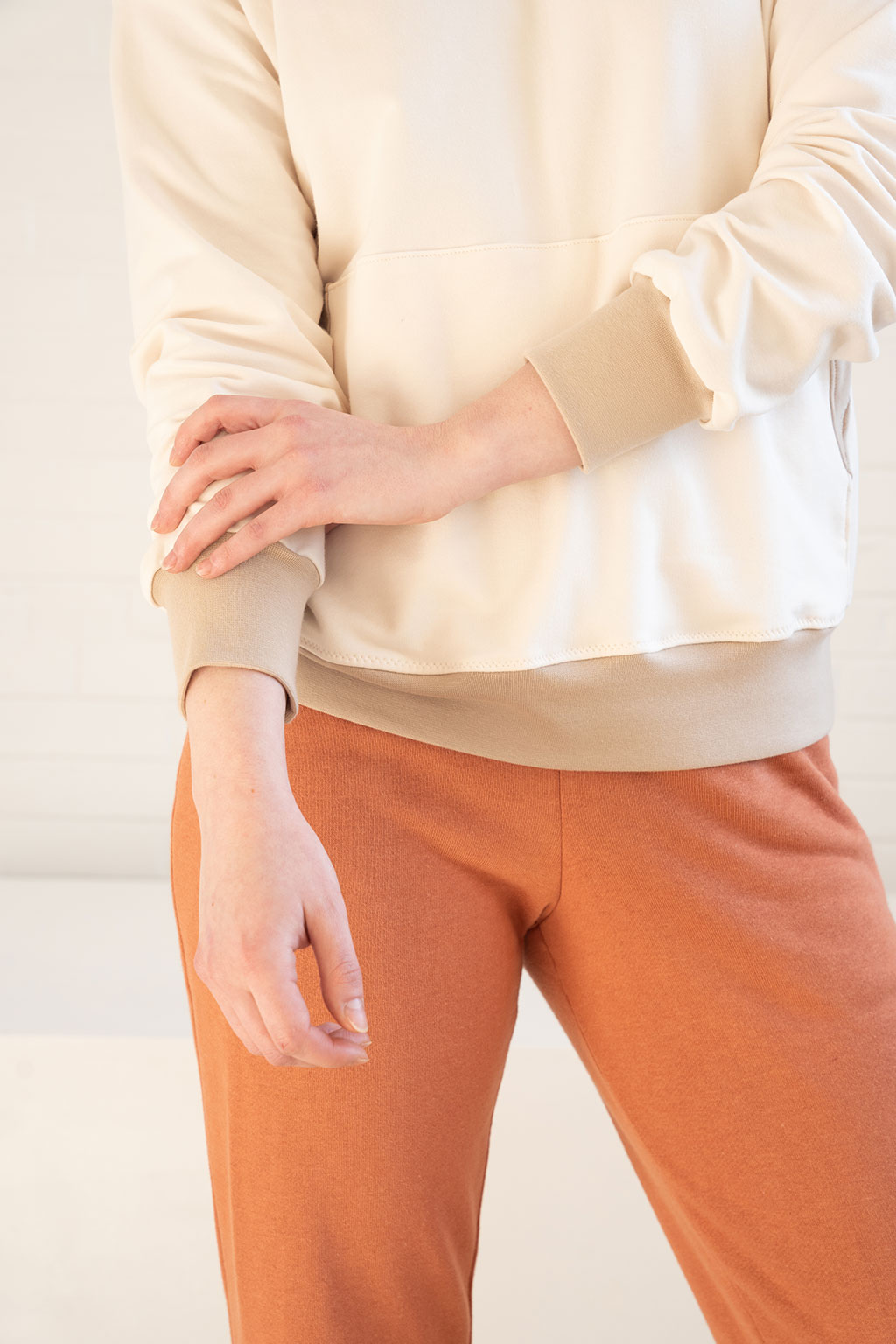 Fabric is Solid Cream Organic Cotton French Terry Sweatshirt Knit with Solid Cappuccino Ribbing from Urban Kids Fabric.
The Lex Sweatshirt: Fabric & Fit
Fabrics to shop: This sweatshirt sews up best in medium-weight or heavy-weight knit fabrics with at least 25% stretch, such as sweatshirt fleece, fleece, French terry, and sherpa knits. For the contrasting fabric at the neck, sleeve, and hem bands, look for similar knits with more stretch, about 50%.
Fabrics to avoid: Avoid very drapey, lightweight knits, like ITY and rayon. They won't be able to support the kangaroo pocket. Look for a cotton jersey blended with rayon or bamboo if you want that softer fit.
Fit: This pattern has gender-expansive drafting. This means that it was fit on both male and female models during development. Compare your measurements to the finished garment measurements to pick the amount of ease you want. The most important measurements to consider are your chest, across shoulder, and bicep. You can lengthen or shorten as needed. If you already own a sweatshirt that fits well, measure and compare it to the Lex measurement chart.
CTA: Get the Lex sweatshirt.
Our Makes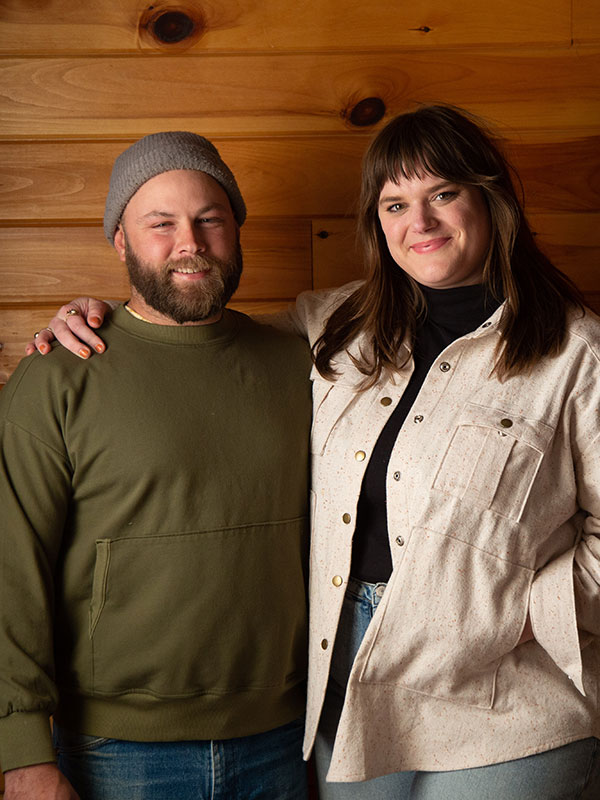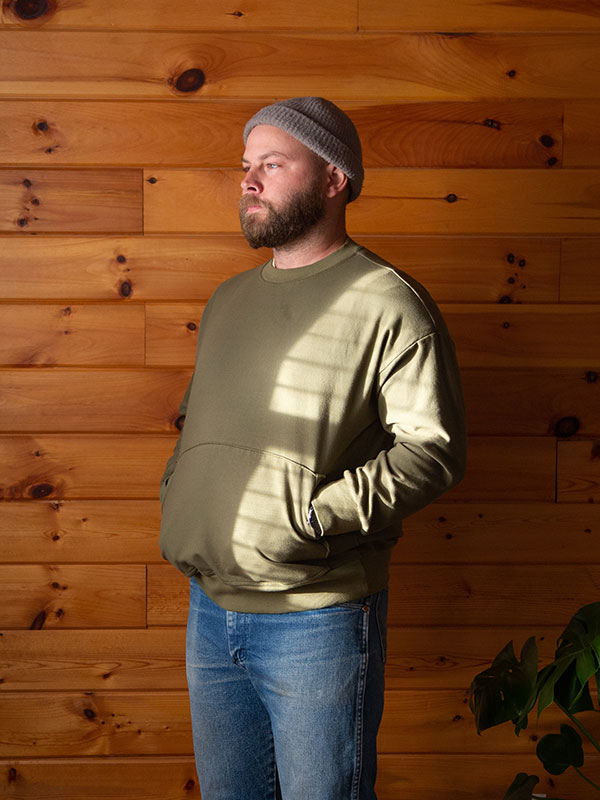 Taylor sewed a Lex sweatshirt for her husband Ben using Robert Kaufman Sweatshirt Fleece and Bamboo Cotton Ribbing from Blackbird Fabrics. She made him a size 12 from the 12-26 range.
Taylor is wearing a size 20 Bud shacket in a speckled Shetland Flannel from her stash (originally purchased from Fancy Tiger Crafts).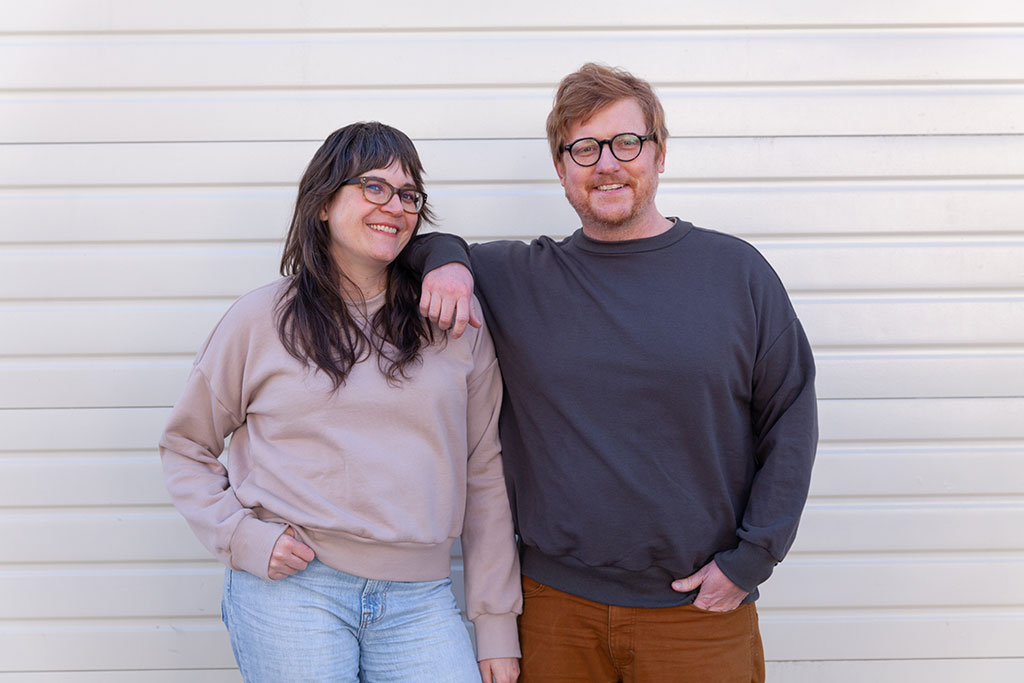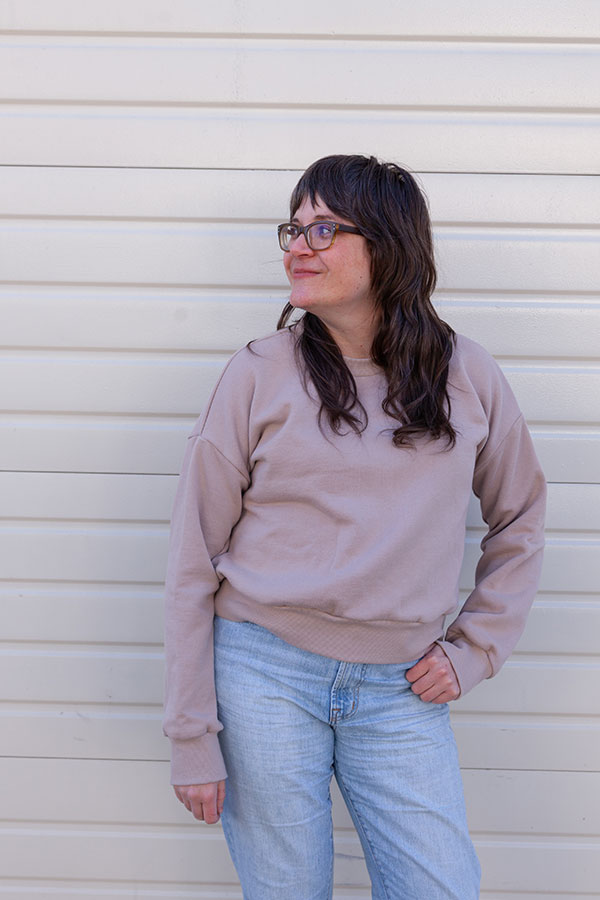 Meg sewed a size 10 Lex sweatshirt, shortened by 4" and without the kangaroo pocket. She used a Sweatshirt Fleece and matching ribbing from Blackbird. She made Ryan size 16 (from the 12-26 size range) in a Bamboo French Terry and matching ribbing from Blackbird, skipping the kangaroo pocket.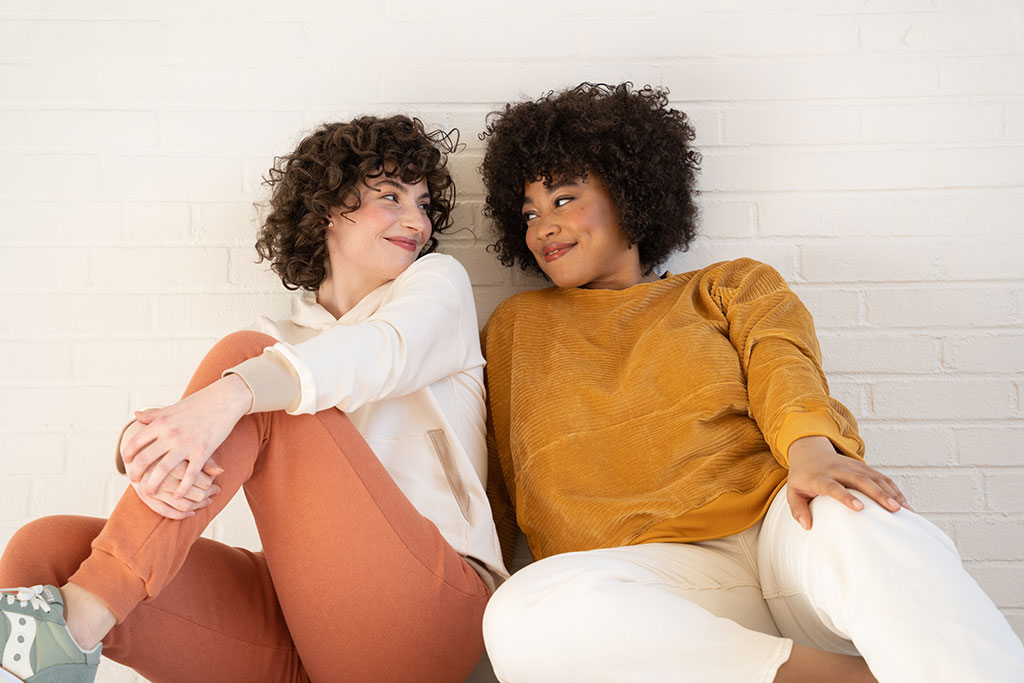 Sewing Tips



Explore sewing with knits by using this Learning Path in the Classroom. After you finish this learning path, you'll feel comfortable sewing with knits, even without a serger.


Learn tricks for sewing a knit neckband with this YouTube video. You can use this technique for the neckband, cuffs, and hem band on the Lex sweatshirt.


Love the article? Pin it for later.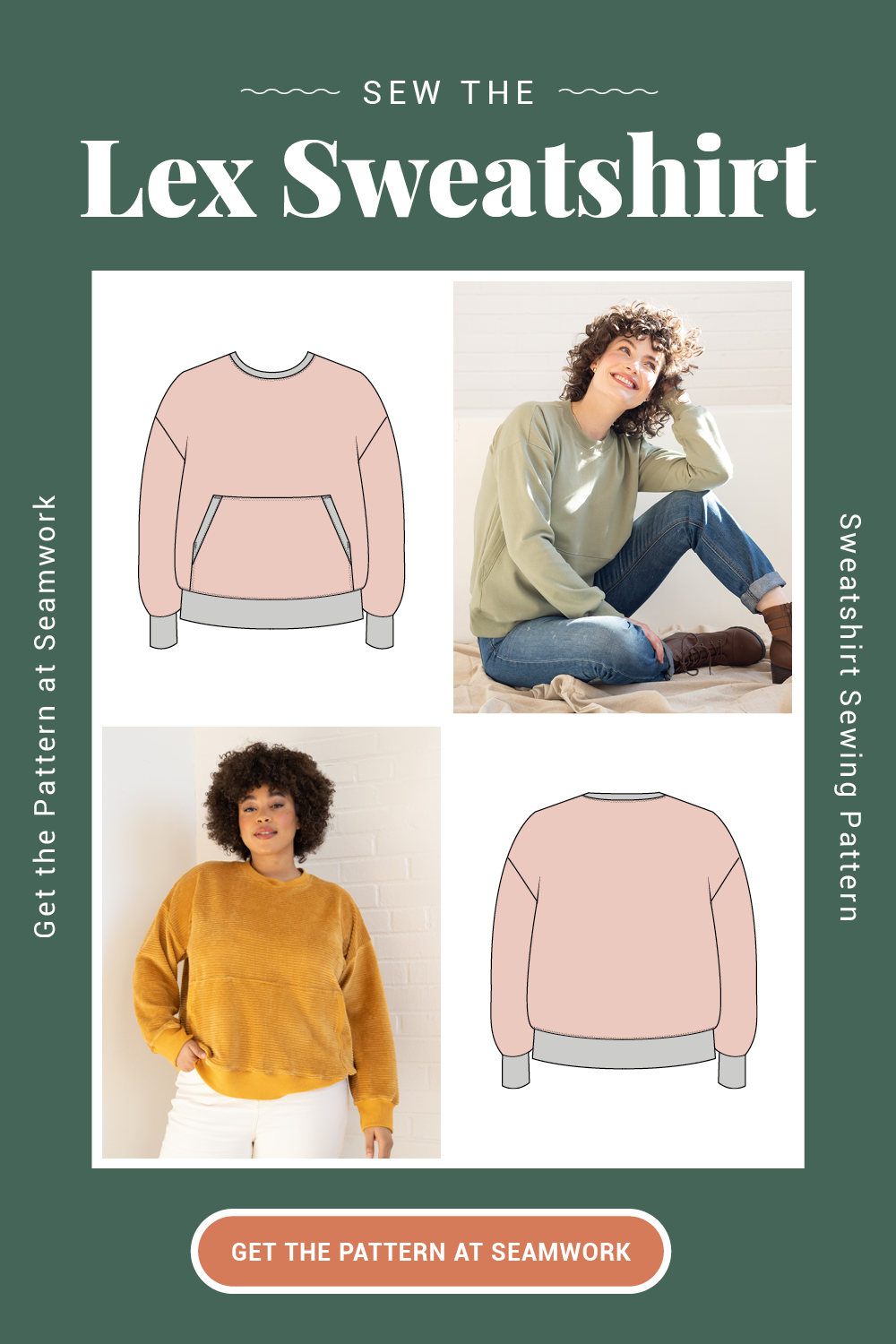 Get the Lex Sweatshirt
Join the Conversation
Sign in or become a Seamwork member to comment on this article.