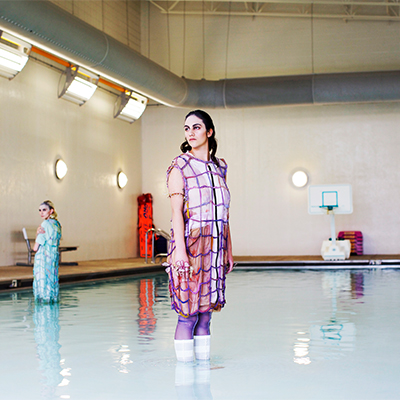 Check out this month's feature on designer Hadley Johnson.
This month's sample garments
Rib knit in sky blue from Organic Cotton Plus was used for Jane.
Stretch jersey in white from Organic Cotton Plus was also used for Jane.
Liverpool double knit in cherry from Fabric.com was used for Margo.
The black scuba knit used for Margo was purchased locally.
Books
Fitting and Pattern Alteration: A Multi-Method Approach to the Art of Style Selection, Fitting, and Alteration (2nd Edition): Mastering flat pattern adjustments helps to reduce fabric waste.
Sew Any Set-In Pocket: The possibilities with pockets are endless.
Just Pockets: Sewing Techniques and Design Ideas: Even more pocket inspiration.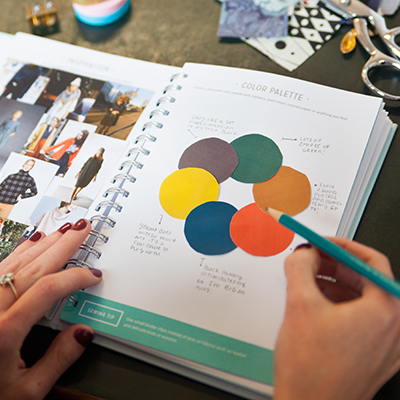 The Colette Sewing Planner will help you plan your sewing projects this year.
Supplies
The Colette Sewing Planner: If you need some extra help planning your sewing in 2017, this seasonal sewing planner is essential.
Super Soft Inkjet Transfer Paper: If you want to knock off your favorite band T-shirt, use transfer paper for Jane, for a completely custom look.
Websites
The Sewing Workshop Measurement Chart: Taking detailed measurements can help you make more up-front adjustments to your patterns before making a muslin. This cuts down on waste!
Not Just a Label: If Betsy Blodgett's article on Hadley Johnson left you wanting to see more of her work, check out her website.
Conquering the Welt: Learn how to sew welt pockets, with expert help from David Page Coffin.
FIT Muslin Composting Project: Did you know that some fabric can be composted? This is a great way to return your muslins to the earth.
Muslins and Yoke Pockets: Some more pocket inspiration to accompany this month's Upgrade Your Sewing article.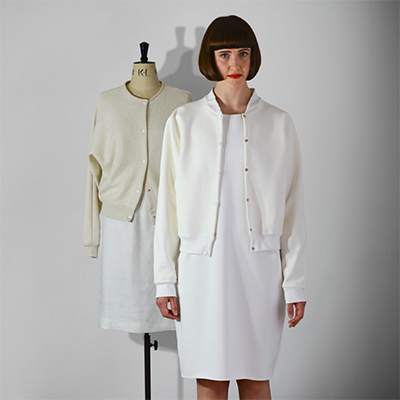 The Sport-Luxe Bomber Jacket from The Maker's Atelier.
Patterns
Aldaia Dress: This new pattern from Pauline Alice comes with three versions to try with all your favorite knit fabrics.
The Turner Dress: Cashmerette's new design combines elegance and comfort.
The Sport-Luxe Bomber Jacket: This jacket from The Maker's Atelier takes a fresh approach to classic bomber details.
The Farrow Dress: Grainline's new pattern boasts smart construction and great style—as usual!
Knitting & DIY
Essential Techniques Every Knitter Should Know: Resolved to learn a new craft? Learn knitting basics with this online class.
Classes
Klum House: Klum House is a handcrafted goods and DIY workshop space specializing in teaching the art and craft of sewing and creative business. You can read more about this great organization in this month's Professional Profiles feature.
Join the Conversation
Sign in or become a Seamwork member to comment on this article.