The key to making a great garment is the proper fabric choice. A poor fabric choice can ruin a project before you even start sewing. This column is designed to help you get your next sewing project off to a great start with excellent fabric. We rounded up a list of fabrics perfect for Gretta and Leonora—including fabrics from international shops—so you can find the same or similar fabric near you.
Gretta
Best Fabrics for Gretta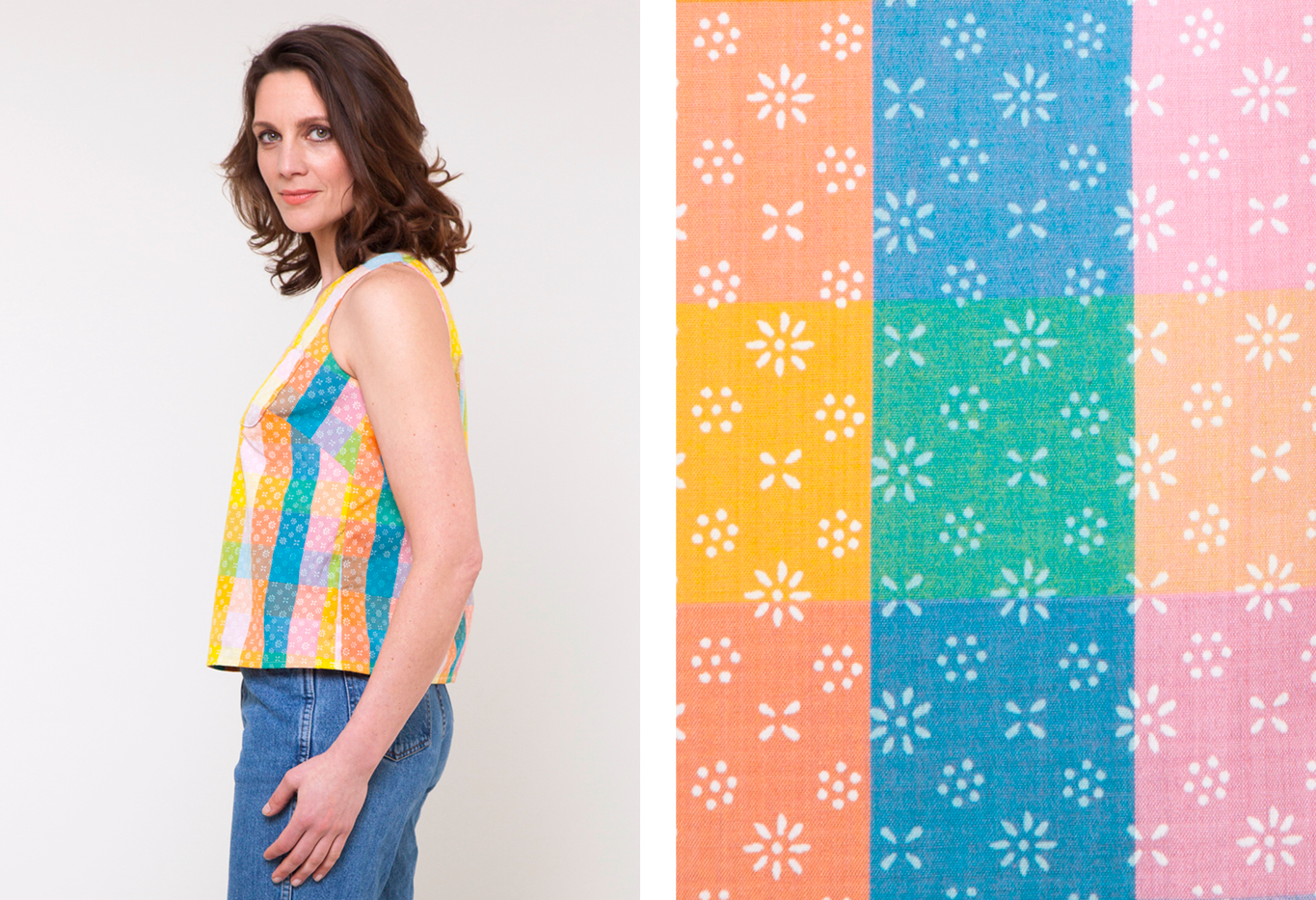 The Gretta top sewn in a
cotton lawn
from The Fabric Store.
Gretta looks best in lightweight or medium-weight woven fabrics.
Voile: Voile is a great fabric for warm weather. It can be sheer, so you might need to sew a lining or wear a cami underneath. Be sure to staystitch to avoid stretching.
Lawn: Lawn is similar to voile, but it has a crisper hand. It's a plain-weave cotton with a high thread count, so it feels silky soft.
Swiss dot: Also known as dotted Swiss, this summertime staple is sheer, lightweight, and covered in little embellished dots.
Madras plaid shirting: This fabric has all the right qualities for a summer top—it's lightweight, boasts the breezy benefits of cotton, and it comes in fun plaid prints.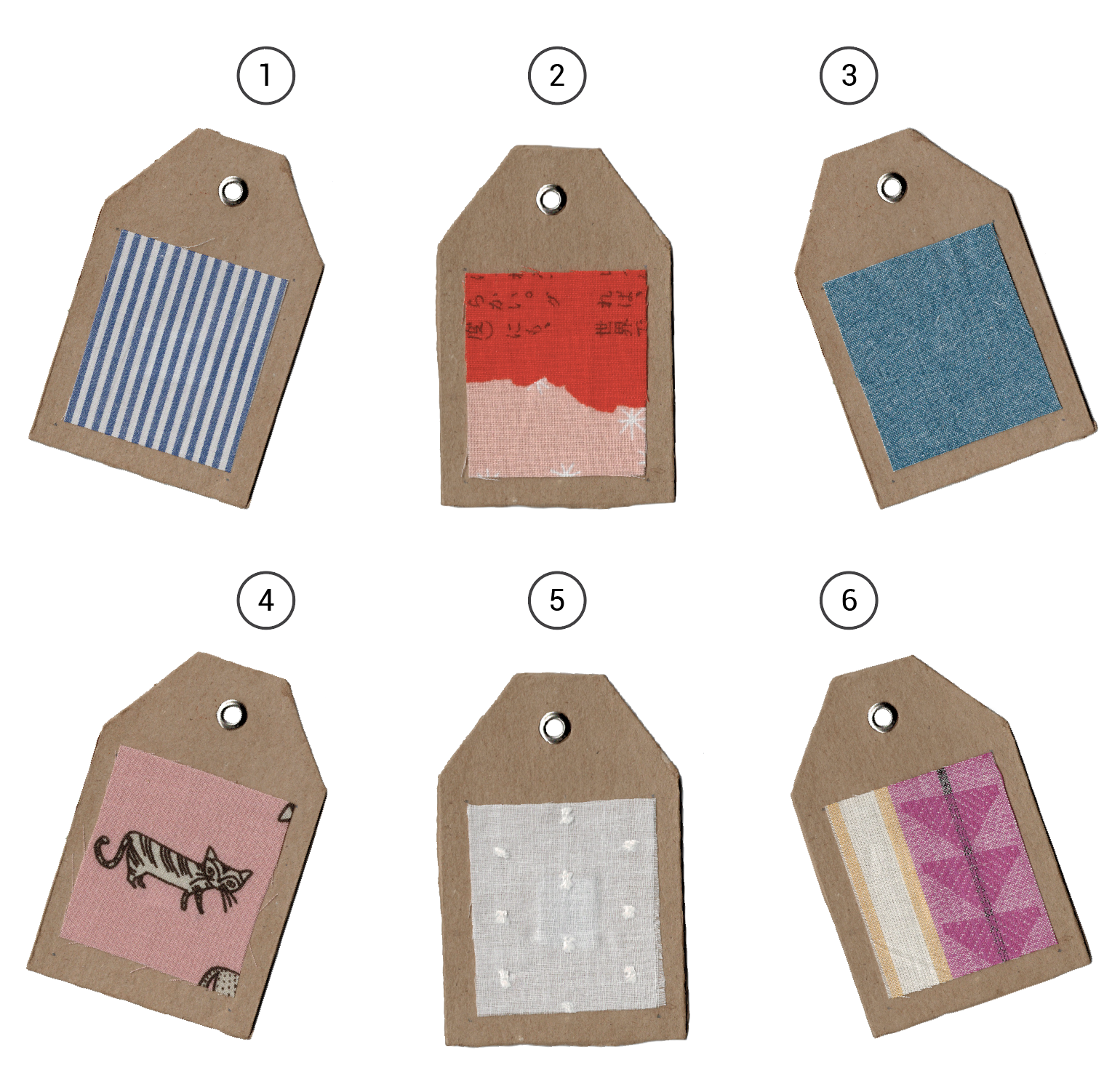 Fabrics to Avoid
Heavyweight fabrics: Denim or canvas will be too heavy for this top. Look for lightweight chambray or shirting instead.
Leonora
Best Fabrics for Leonora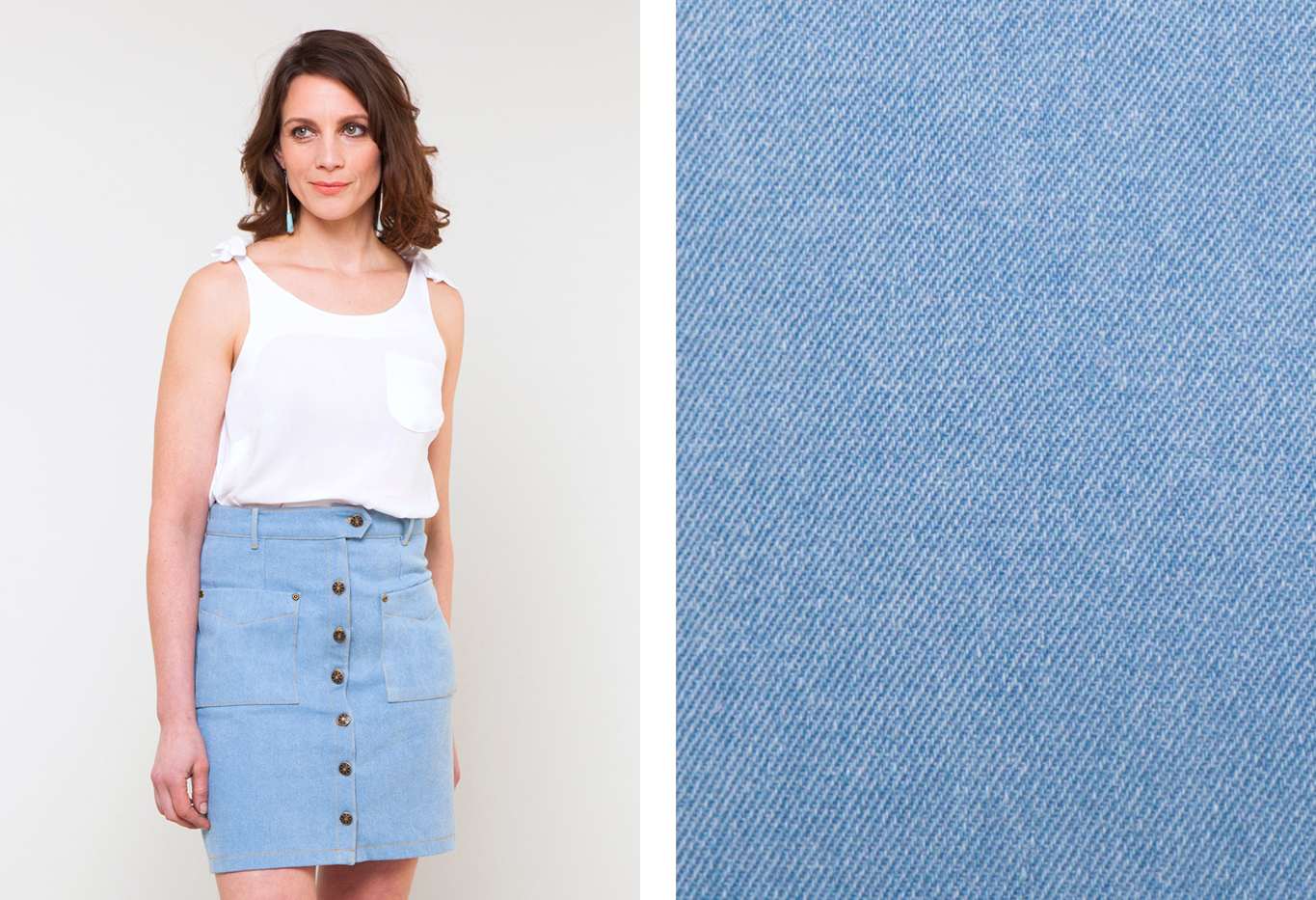 The Leonora skirt sewn in
medium-weight denim
.
This skirt requires structured fabric to maintain its shape and provide stability for the buttonholes and belt loops. Look for medium-weight or heavyweight fabrics, and don't be scared to venture into the upholstery section of the fabric store if you want to get creative.
Denim: With all of the different washes available, denim is one of the best choices for Leonora. If you need some pointers for sewing with denim, check out this month's Guide to Sewing Denim.
Twill: Twill refers to the way that a fabric is woven, rather than to the fiber itself. For example, you can find silk twill or cotton twill, such as denim. Twill is distinguished by its diagonal weaving pattern, which not only adds an interesting texture but makes it stronger and more durable than plain-weave fabrics.
Canvas: Unlike denim, canvas is a plain-weave fabric. It comes in many weights—duck canvas, for example, has a tighter weave—and is usually made from cotton or linen. Medium-weight or heavyweight canvas work well for structured skirts like Leonora.
Wool: For a cold-weather skirt, try wool. You'll find no shortage of textures or colors.
Suede: Faux suede has improved in quality over the years, and this on-trend fabric makes a great miniskirt. Spoonflower has recently added faux suede as an option for their custom-printed fabric.
Corduroy: Typically made of cotton or polyester blends, corduroy's fibers are twisted to create parallel lines, separated by channels. The alternating lines and channels give corduroy its signature look, perfect for a retro 70s-inspired skirt.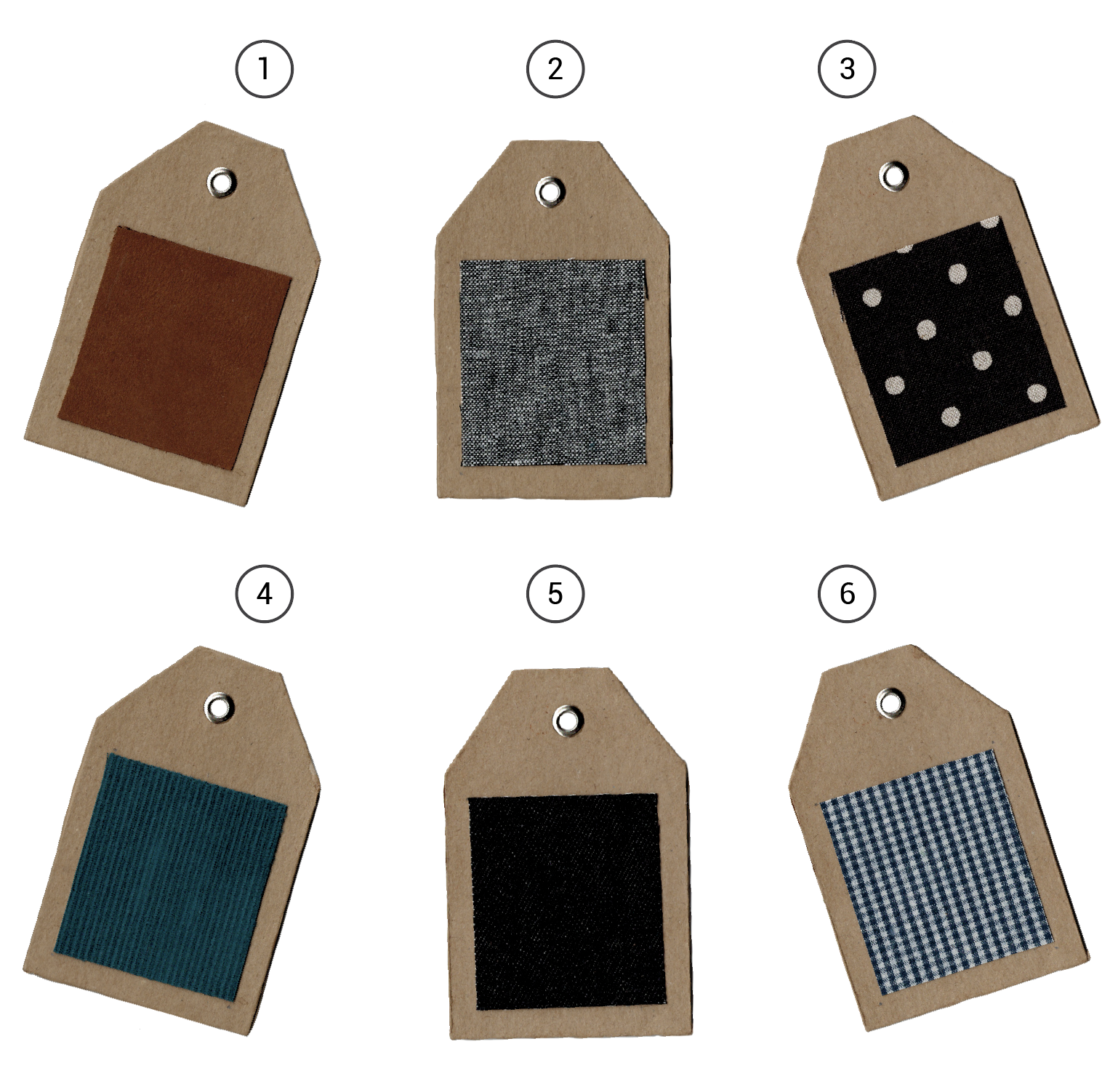 Fabrics to Avoid
Quilting cotton: Those cute prints might be tempting, but if you use quilting cotton for Leonora, you'll be left with a wrinkly skirt that will lack structure. Look for printed denim or canvas instead.
Knits: Sometimes you can sew a woven pattern using a stable knit fabric, but this is not the skirt for that kind of fabric swap.
Join the Conversation
Sign in or become a Seamwork member to comment on this article.