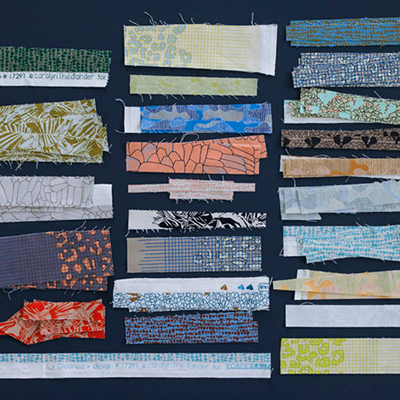 Gleaned—Carolyn Friedlander's fabric collection with Robert Kaufman.
This month's sample garments
Sadie
- Telio Terry Rib Knit
- Rayon Sweatshirt Fleece in Lavender
- A special thank you to The Cloth Pocket for the Fandindo Picadilly Knit!
Melody
- Kaufman Jetsetter Stretch Twill in Navy and Maroon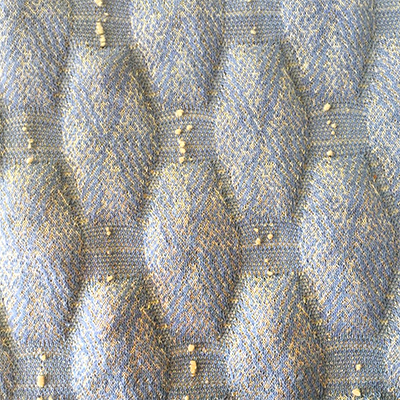 Fandindo textiles are 3-dimensional and architectural. You can find their knits at The Cloth Pocket!
Websites
Fandindo: An innovative textile design company that produces striking three-dimensional surfaces. You can find the one-of-a-kind knit from this month's Sadie sample at The Cloth Pocket, in Austin, Texas!
Carolyn Friedlander: Don't miss this month's interview with this incredible designer, known for her irresistible modern fabric designs.
If this month's fabric painting tutorial inspired you, check out our marbled fabric tutorial.
Tutorials
Discharge Printing on Fabric: This surface design technique involves removing dye from fabric using a special ink.
Painting with Dye: If you love drippy, watery, painterly fabric, check out this tutorial.
The Art of Marbled Fabric: The centuries-old techniques used to create marbled paper can also be used on fabric.
Join the Conversation
Sign in or become a Seamwork member to comment on this article.