Linen
Linen is the ultimate all-season fabric. This natural fiber breathes well and makes a luxurious garment that looks (and feels) expensive. The only downside is that it is prone to wrinkling. It's best to embrace the wrinkles as part of linen's signature look but to minimize them, look for blends that include rayon.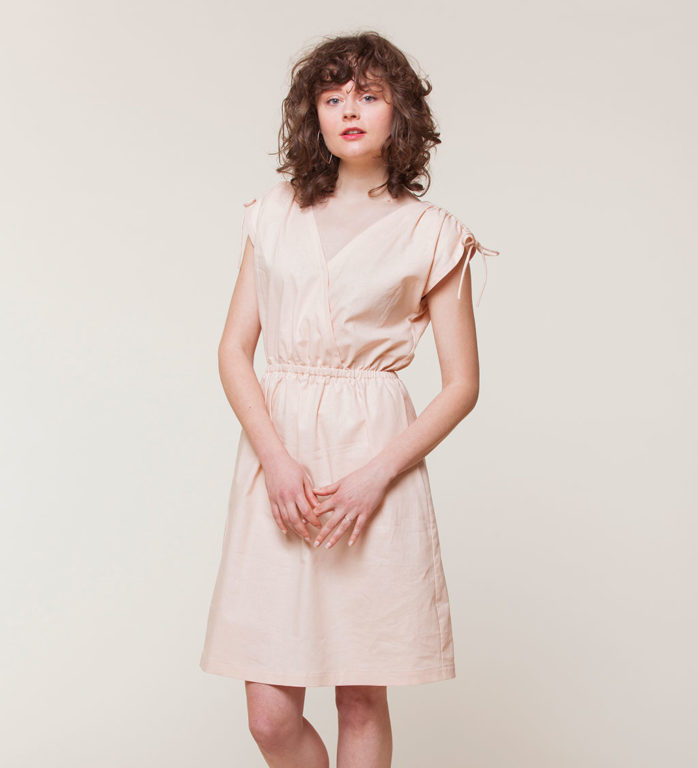 The Kimmy dress sewn in Essex Linen.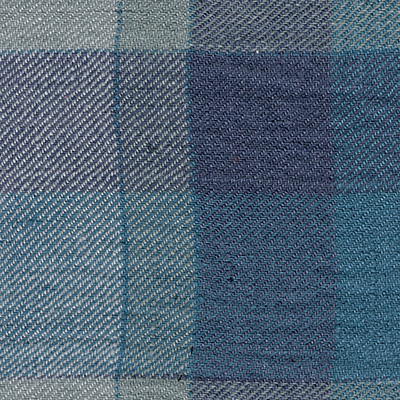 1 | Laundered Linen in Blue Abbey Check
This medium-weight, twill weave linen is ever-so-soft, NZ$59.60/meter from Miss Maude Sewing.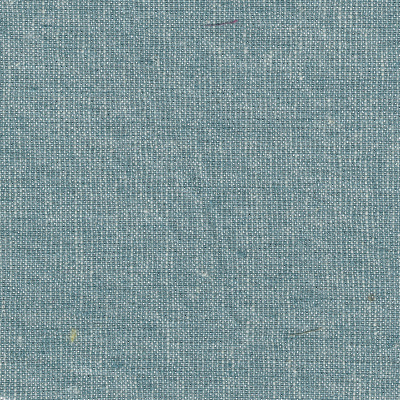 2 | Essex Metallic in Water
Essex linen is high-quality, widely available, and affordable, $11.50/yard from Stonemountain & Daughter Fabrics.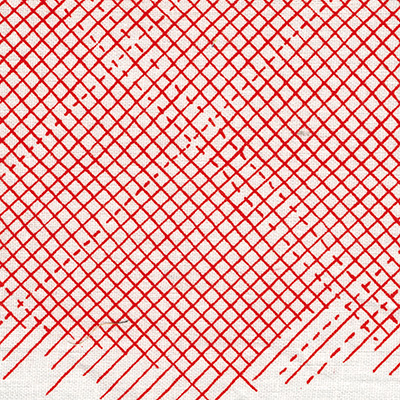 3 | Euclid Linen in Tangerine
Carolyn Friedlander's fabric designs always make a great garment, $12.20/yard from Stonemountain & Daughter Fabrics.
International sources for linen: CA, ES, NZ, UK, UK
Rayon
Rayon is lightweight but stable, with plenty of drape. It's perfect for dresses! It's made from naturally occurring cellulose and you might also see it called modal or viscose. Rayon is incredibly soft and tends to shrink dramatically. Either pre-treat rayon by washing and drying or care for your finished garments delicately by handwashing or dry cleaning.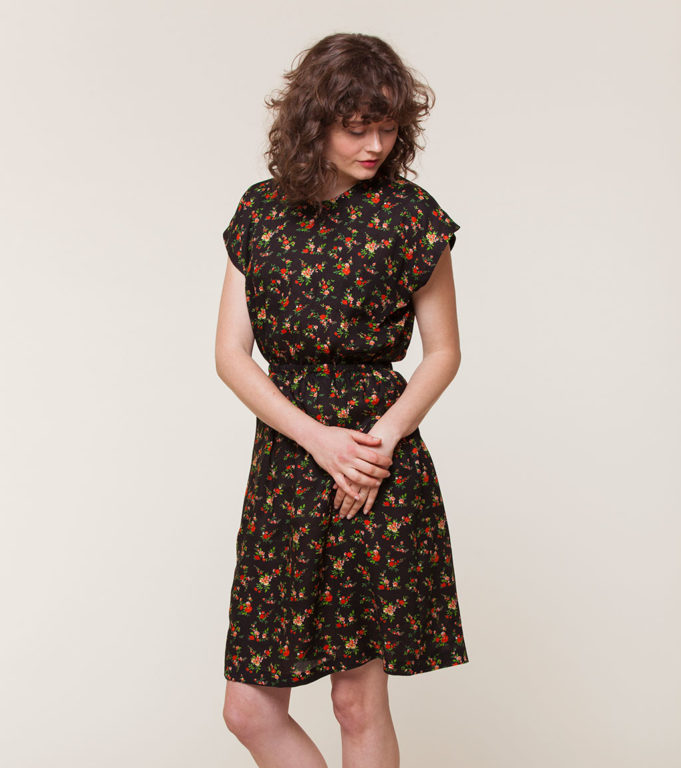 The Kimmy dress sewn in rayon challis .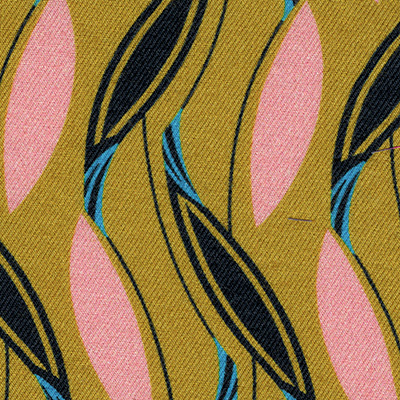 1 | Abstract Leaves on Mustard
This rayon has a heavier weight and twill weave, with a fun, abstract print, $9.00/yard from Bolt.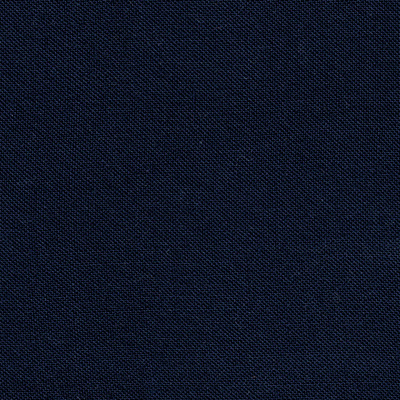 2 | Rayon Challis in Navy
This solid-colored rayon is perfect for dresses, blouses, and anything lightweight and breezy, $9.00/yard from Bolt.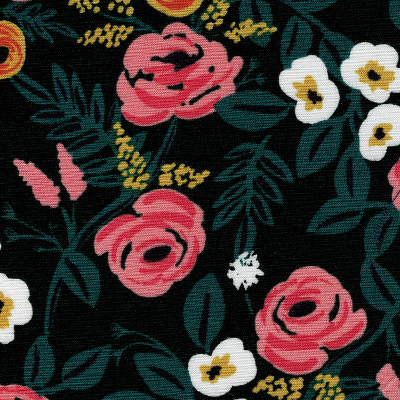 3 | Rifle Paper Company Paint Roses in Black
If you've been waiting to use your Rifle Paper Company rayon, the Kimmy dress is a perfect fit, $14.50/yard from The Confident Stitch.
International sources for rayon: CA, ES, FR, JP, NZ, UK, UK, UK
Double Gauze
If you've never sewn with double gauze before, you are in for a treat! Double gauze is made from two layers of gauze fabrics that are basted together, so one side can look completely different from the other side. You'll often find double gauze made from loosely woven cotton and linen for breathability and comfort. It really is an ultra-soft and dreamy fabric that feels delicate and substantial all at once. Tip: Use a rotary cutter and a walking foot for double gauze since the two layers can be slippery.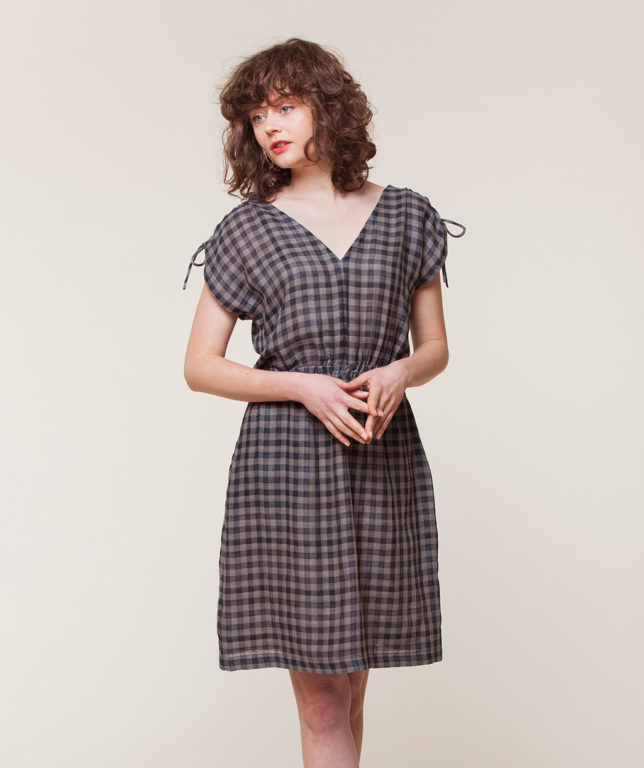 The Kimmy dress sewn in double gauze .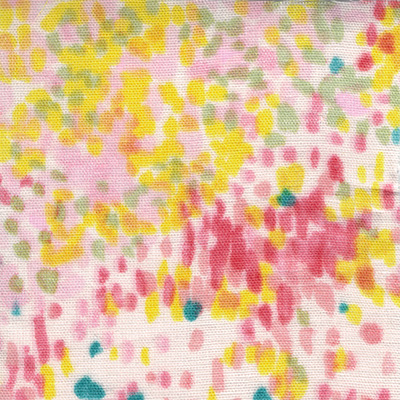 1 | Nani Iro in Monet Neon
When you hear double gauze, do you immediately think, "Nani Iro?" $32.00CHF/meter from Pompon.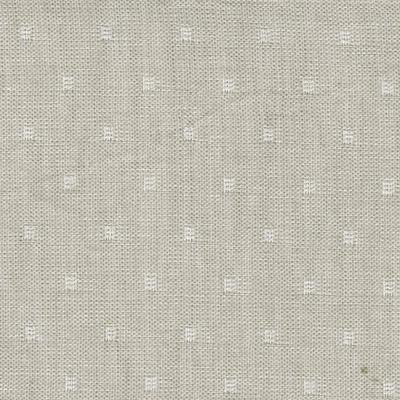 2 | Double Gauze Chambray Dobby
This double gauze features two shades for ultimate reversibility in a garment. Be sure to check out all the colors in the collection, $11.95/yard from Hawthorne Threads.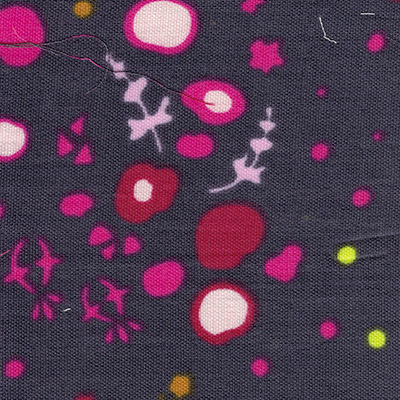 3 | Adorn Double Gauze by Alison Glass
Designer Alison Glass made this double gauze collection feel really special, $13.95/yard from Hawthorne Threads.
International sources for double gauze: CA, CH, JP, NZ
Save up to 20% on fabric! If you're a Seamwork member, you get exclusive discounts at many of the fabric stores featured in this article. Check out the Member Deals page here for all the details.
Join the Conversation
Sign in or become a Seamwork member to comment on this article.