Lawn
Lawn is a crisp, lightweight cotton, perfect for tops like Gretta. This substrate can be found in many fabric stores and often comes in a variety of colors and fun prints.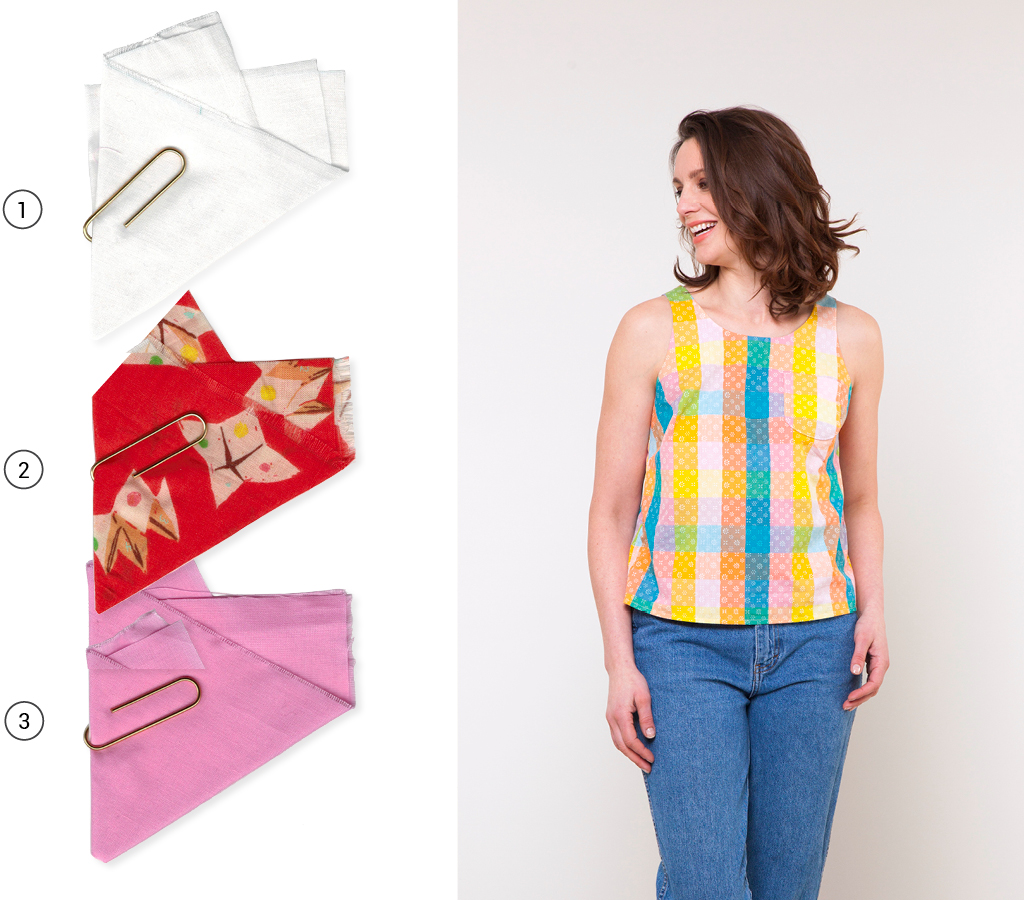 The
Gretta
top sewn in a
cotton lawn
from The Fabric Store.
It doesn't get any more classic than this crisp white cotton lawn, $7.98/yard.
This novelty print would add the perfect pop of color to your spring wardrobe, $15.00/yard.
This cotton lawn is a sweet shade of pink and has a smooth hand, $8.99/yard.
Linen
Linen is the ultimate warm-weather fabric. This natural fabric is breezy to wear and easy to sew. Linen has a signature texture and wrinkles easily but works perfectly for casual blouses. Look for a lightweight linen for the Gretta top.
This heirloom-quality linen fabric is perfect for Gretta, $13.98/yard.
This linen offers a crisp hand and an adorable micro-check design, $20.00/yard.
This airy linen has a soft hand and open weave, $15.99/yard.
Rayon Challis
Rayon challis is a lightweight plain-weave rayon with plenty of drape. This substrate is incredibly soft and is great for sewing garments. Rayon has a tendency to shrink dramatically. Either pretreat fabric by washing and drying or care for garments delicately by handwashing or dry cleaning.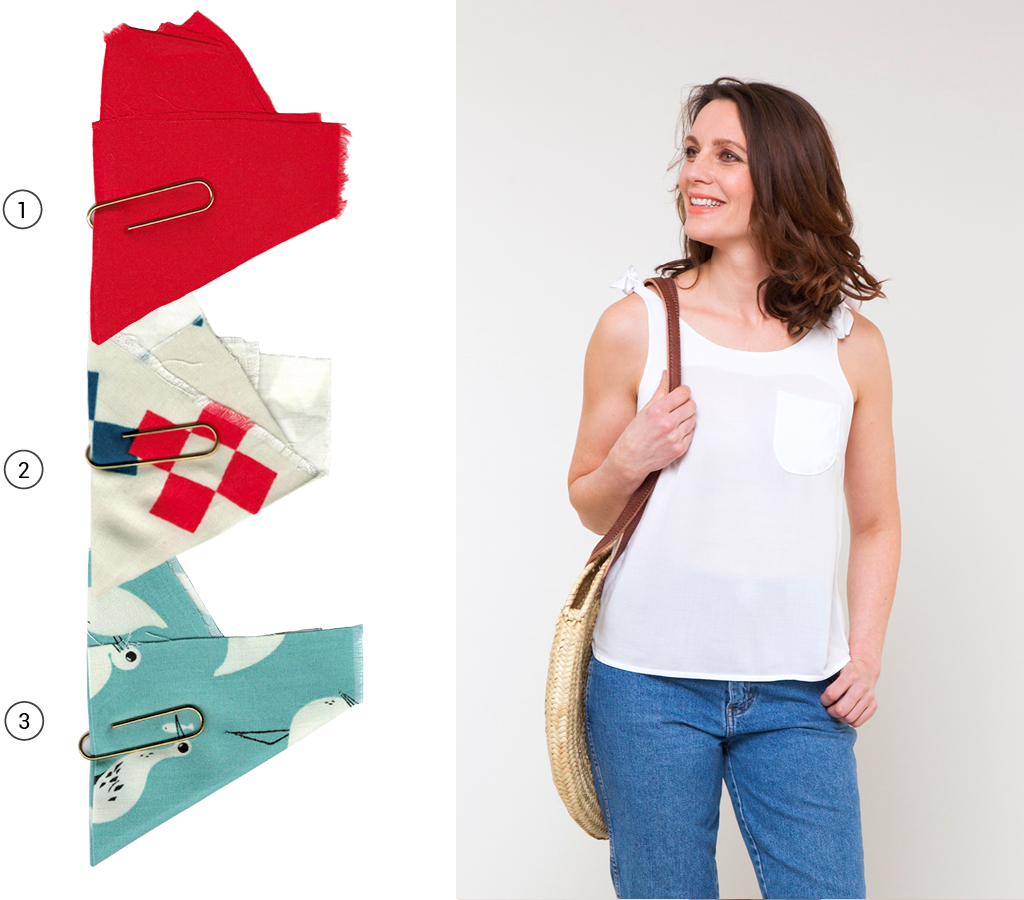 The
Gretta
top sewn in a
rayon challis
.
This solid orange/red rayon challis fabric has a beautiful drape and soft hand, $8.99/yard.
This pixel print rayon challis has a neutral background with fun pops of red and blue, $14.50/yard.
This teal rayon features a fun bird print (it also comes in a beautiful lavender colorway), $14.79/yard.
Join the Conversation
Sign in or become a Seamwork member to comment on this article.