Let's be honest—picking fabric to accompany a pattern can be the most exciting and the most intimidating part of any sewing project. Fabric is a complicated beast. It determines technique, fit, and the final look of any piece of clothing.
With an everyday garment like a button-up shirt, your fabric choices are diverse. A button-up like Rachel works in shirtings, chambray, linen, and fine cottons like voile or lawn. It also looks great in silky fabrics, crepe, rayon challis, and even double gauze. When picking a fabric, choose one that matches your comfort with your skill level. You'll have to sew a bunch of buttons and get the perfect point on your collar, so keep that in mind when you choose your fabric. Otherwise, you can use nearly any woven fabric imaginable!
Below are three different fabrics that will achieve three different silhouettes, plus links to our favorite fabric resources across the world.
Chambray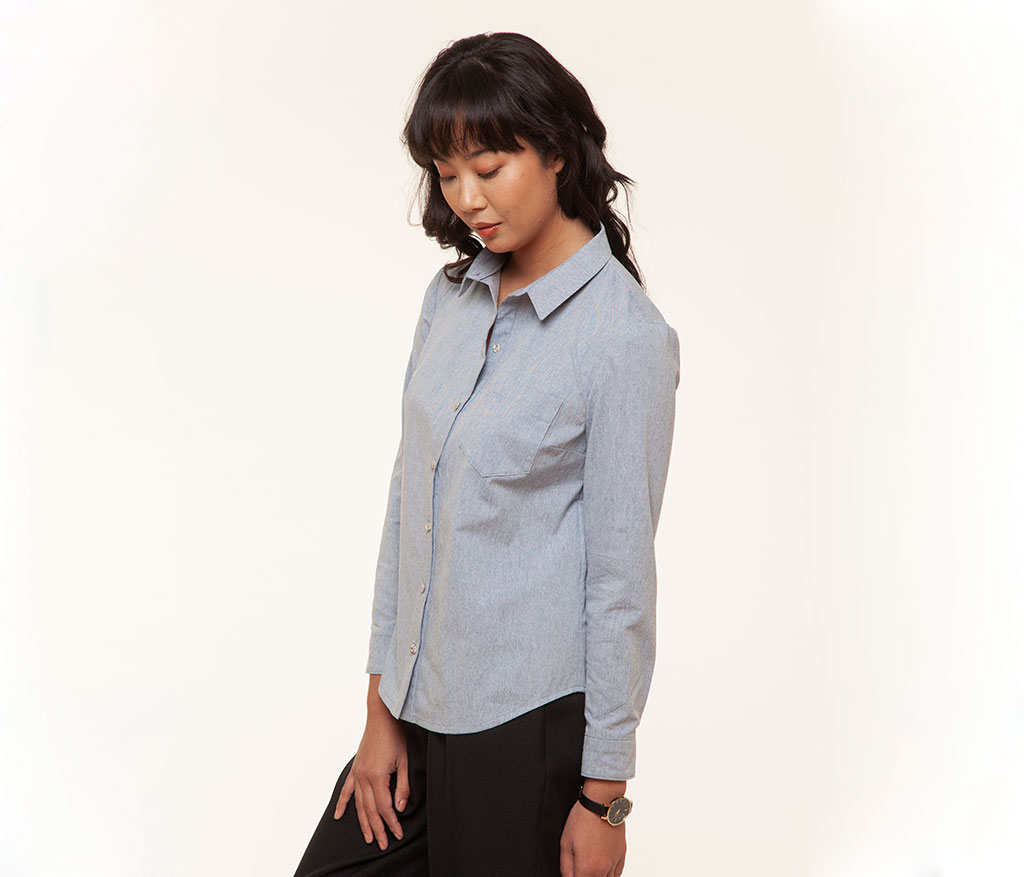 The
Rachel shirt
sewn in
chambray
.
If you want a denim lookalike without the extra bulk, go for chambray. They look similar, but they have different weaves—denim has a twill weave, and chambray has a plain weave. Chambray gets its signature textured appearance from different colored threads in the warp and weft. The result is similar to denim in appearance, but with a much softer hand.
Since chambray rose in popularity over the last few years, you can find many different colors and textures at your favorite fabric shop. While sewing, treat it like your favorite cotton—if it isn't your favorite already.
If you are looking for organic chambray, don't miss this yarn-dyed collection from Birch Fabrics.
TIP: Since it's usually 100% cotton, be sure to pre-wash your chambray before sewing. To soften stiff chambray, wash several times, or soak the fabric in a salt bath before washing.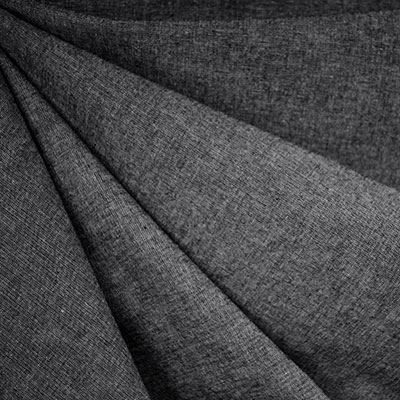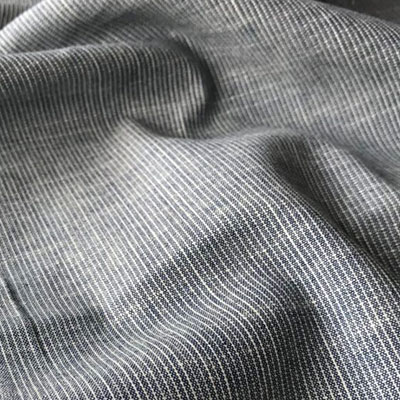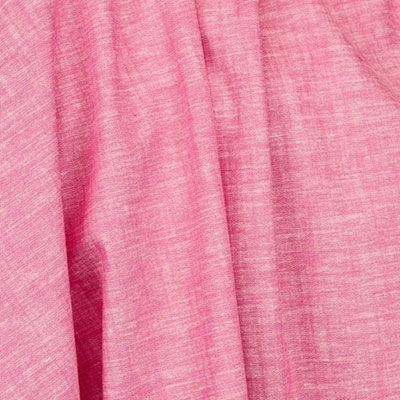 International sources for chambray: Pretty Mercerie (FR), Miss Maude (NZ), Guthrie & Ghani (UK)
Crepe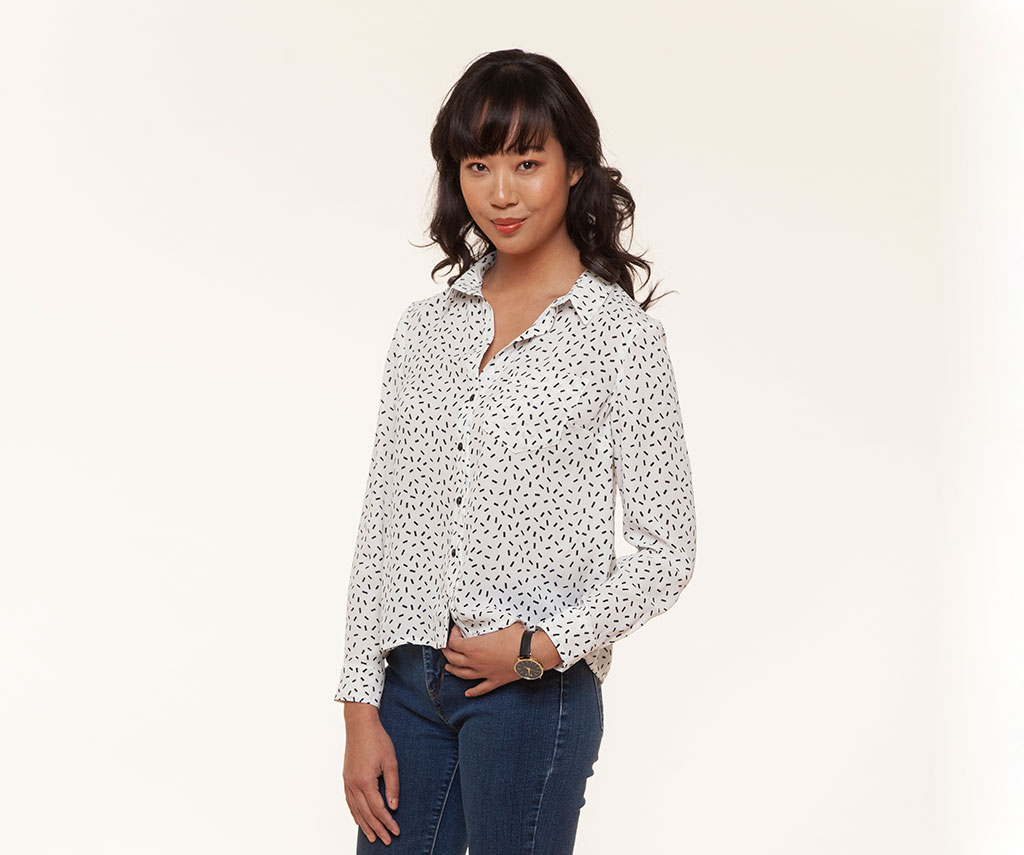 The
Rachel shirt
sewn in
crepe
.
While you can find crepe made from different materials, such as silk, polyester, cotton, wool, or rayon, it always has a distinctive crinkly texture created when the fabric is woven.
Crepe is lightweight and perfect for button-ups. For a casual shirt, rayon crepe often comes in trendy prints. Polyester crepe avoids wrinkles, so it's great for travel. For a chic button-up, a nice crepe de chine is very similar to silk, and wool crepe is ideal for cool weather.
For a luxurious approach to a button-up, don't miss our Sew the Trend article this month, which shows off some of these special fabrics.
TIP: If your crepe is slippery, cut it single layer with a rotary cutter. A walking foot can help stabilize fabric as you sew, and a baby hem or Hong Kong finish adds a nice touch.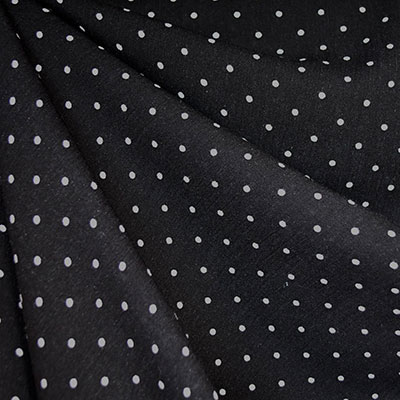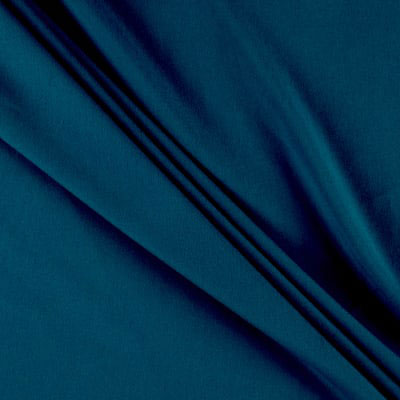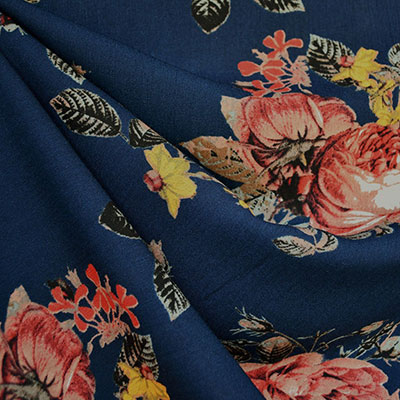 International sources for crepe: Tessuti Fabrics (AUS), Miss Maude (NZ), Fabric Godmother (UK)
Flannel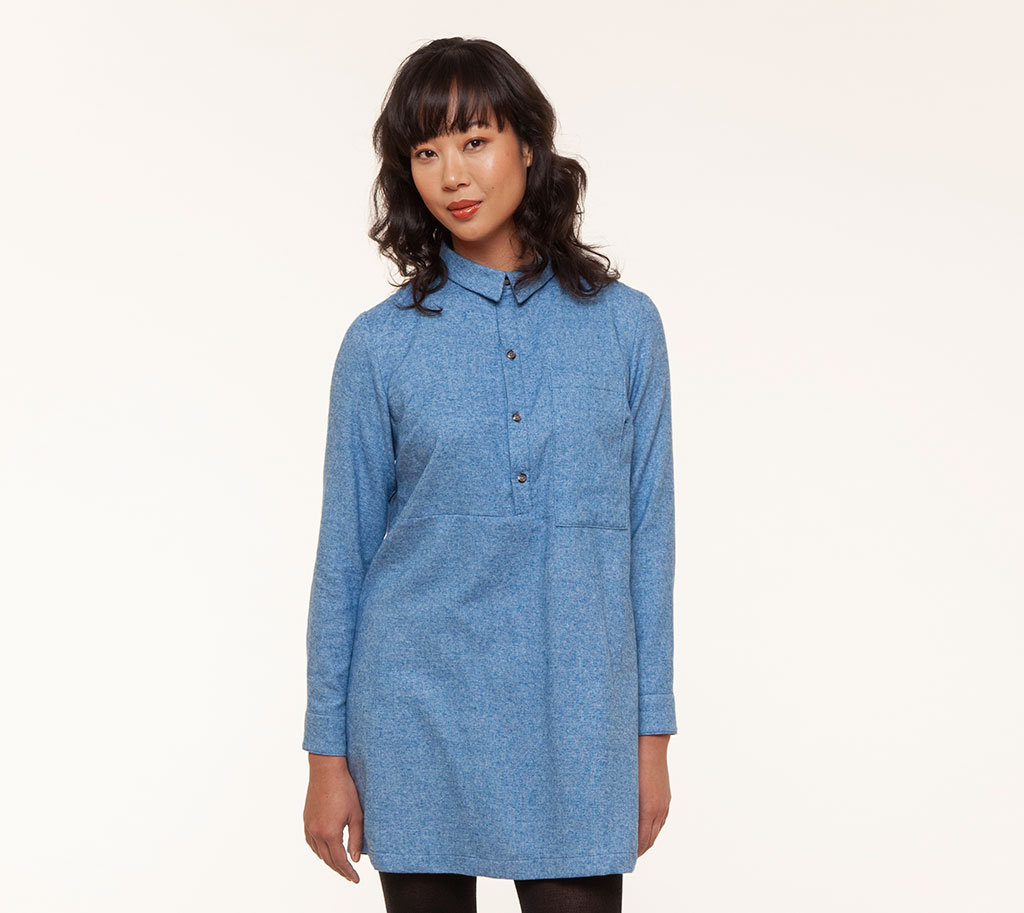 The
Rachel shirt
sewn in
flannel
.
Cotton flannel is a classic choice not only for its plaids and charming prints but also for its structure. It's soft to the touch, strong, wears well with time, and easily washes. It's stable enough to handle buttons, and you can cut your pocket on the bias to add some interest to the front of your button-up.
TIP: Flannel is very prone to shrinkage, so be sure to pre-wash your fabric before cutting your pattern pieces.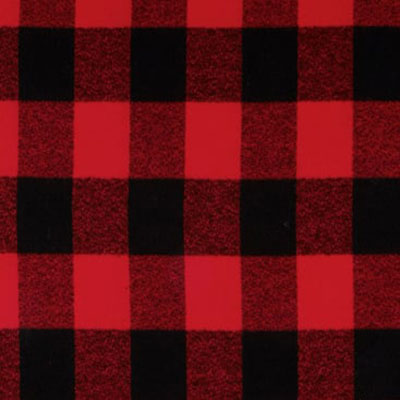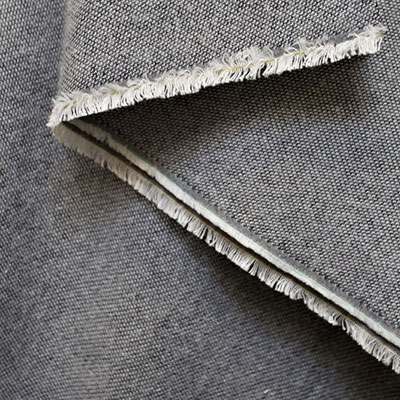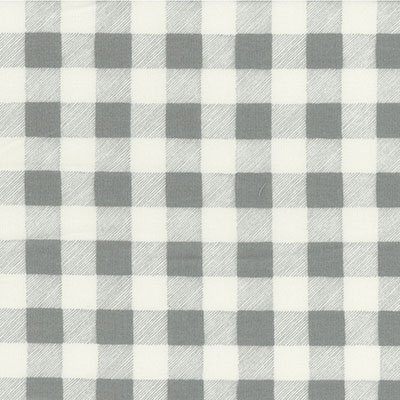 International sources for flannel: Fabric Crush (CA), Pretty Mercerie (FR), Miekke (PL)
Save up to 20% on fabric! If you're a Premium Seamwork member, you get exclusive discounts at many of the fabric stores featured in this article. Check out the Member Deals page here for all the details.
Join the Conversation
Sign in or become a Seamwork member to comment on this article.