Rib Knit
Rib knit is a textured knit that comes in a variety of weights and colors. For the Gabrielle dress, look for medium-weight rib knits with good recovery.
This rib knit is made from eco-friendly bamboo rayon and has excellent recovery, $16.50/yard.
This medium-weight double knit features a ribbed face and a smooth back, $7.98/yard.
This heather charcoal rib knit has a cozy texture and look, $14.99/yard.
French Terry
French terry is a knit fabric that features loops on the wrong side. It is slightly heavier than most jerseys, but its additional weight makes for a flattering garment and easy sewing. For Gabrielle, look for a French terry with good recovery.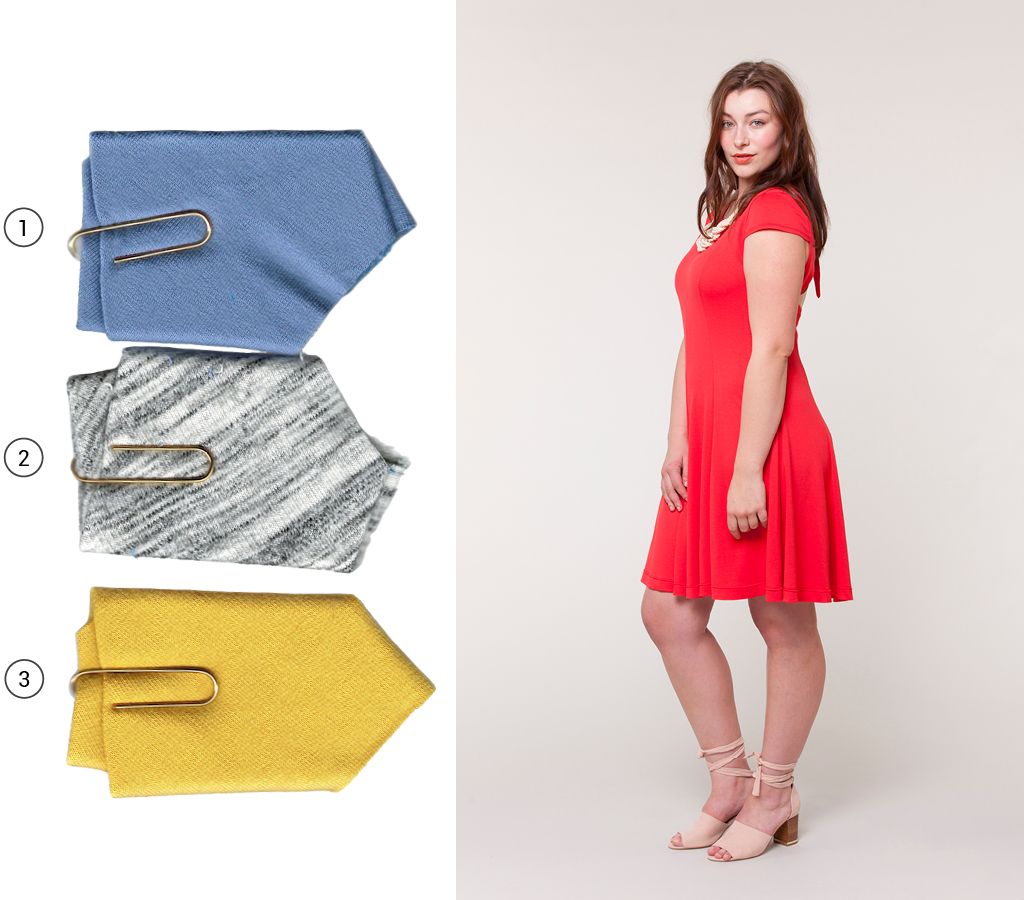 The Gabrielle dress sewn in a French terry.
This super soft and luxurious periwinkle bamboo knit is backed with small loops, making for a comfortable knit with a nice drape, $16.99/yard.
This dreamy French terry features light gray loops with a gray space-dyed effect, $12.99/yard.
This vibrant French terry has a standout color, $9.48/yard.
Jersey
Jersey knits come in a wide variety of fiber contents and weights and are stocked in most fabric stores. This popular knit can be found in a huge selection of prints. For Gabrielle, look for a medium-weight jersey with good recovery.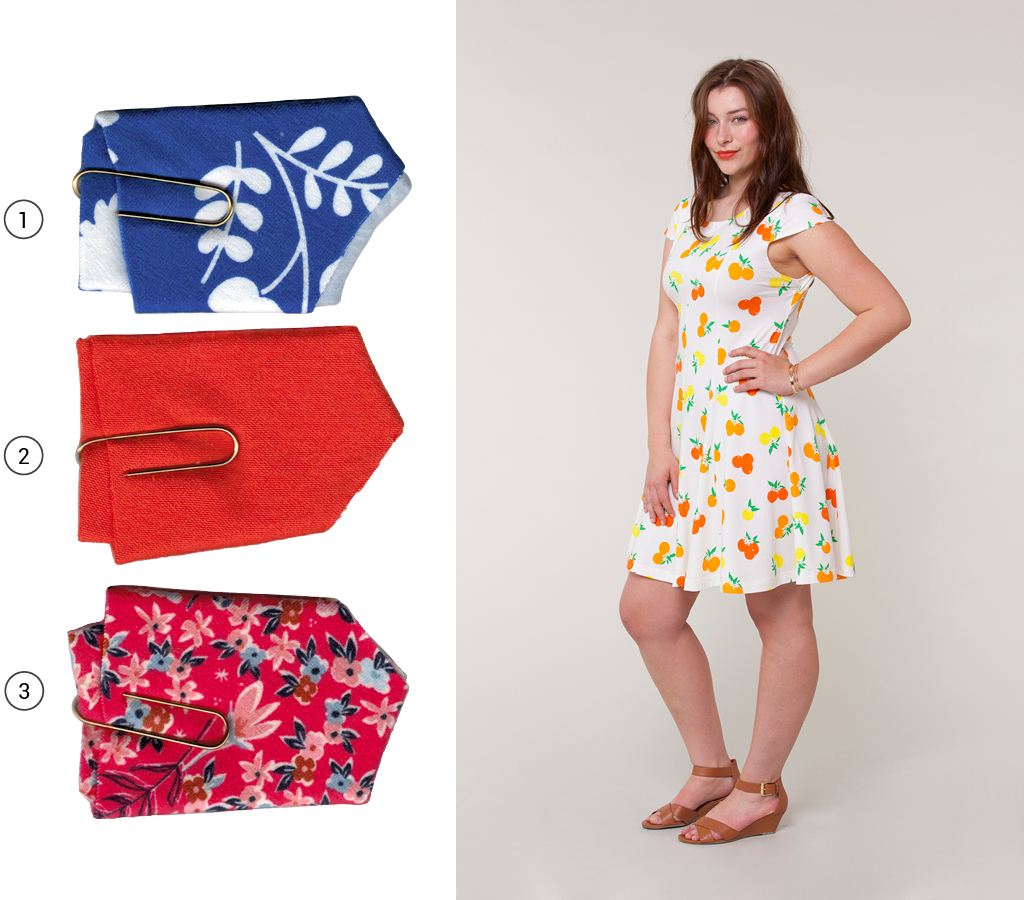 The Gabrielle dress sewn in a cotton jersey.
This jersey knit is a vibrant blue with white floral motifs in the style of classic Mexican dresses, $18.99/yard.
This jersey is a soft and finely knitted cotton/spandex blend in an eye-catching shade of orange, $10.50/yard.
This sweet knit features pink and blue flowers on a soft red background, $18.99/yard.
Join the Conversation
Sign in or become a Seamwork member to comment on this article.