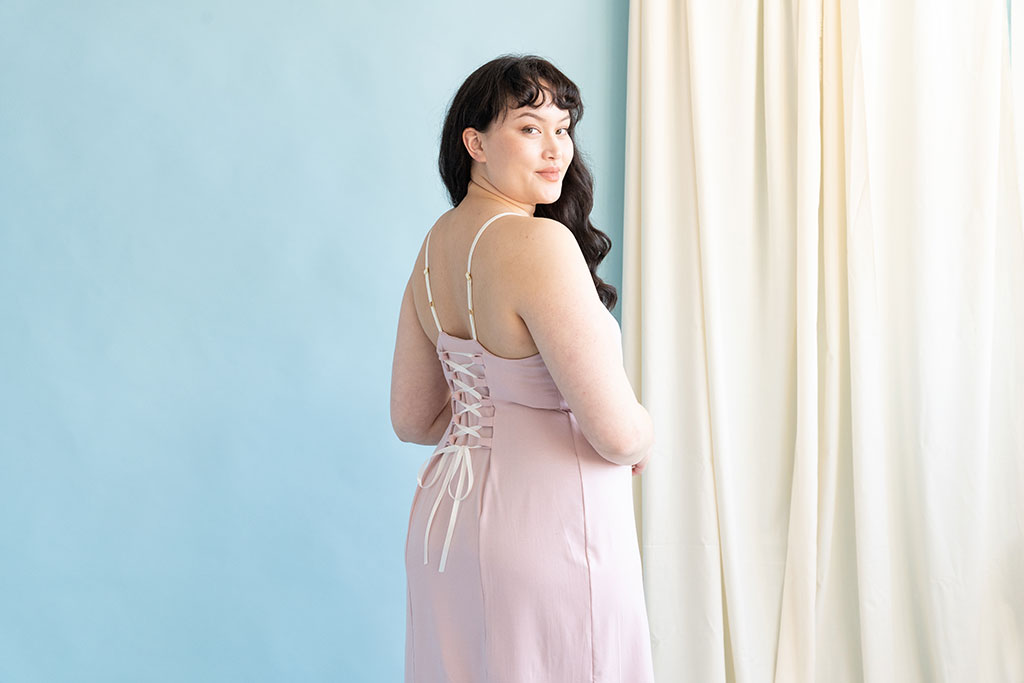 Patternmaking can seem like this really intimidating skillset. But you don't have to draft an entire pattern from scratch to explore these techniques. Simple tweaks and adjustments can completely change the look of a pattern. You also don't need to be a patternmaker to hack a pattern—they are supposed to be fun experiments that will help you create something unique to you!
Pattern hacking helps you get more out of a single sewing pattern. Think of the pattern as a roadmap—you can take more than one route to get to the destination, and the pattern is there to give you the lay of the land.
This month's pattern hack will show you how to add a corset-inspired laced-back detail to the Maeve nightgown. This hack adds major drama with minimal effort. You can easily apply these same hacking principles to the front or back of any pattern with princess seams.
---
Create a Laced-back Detail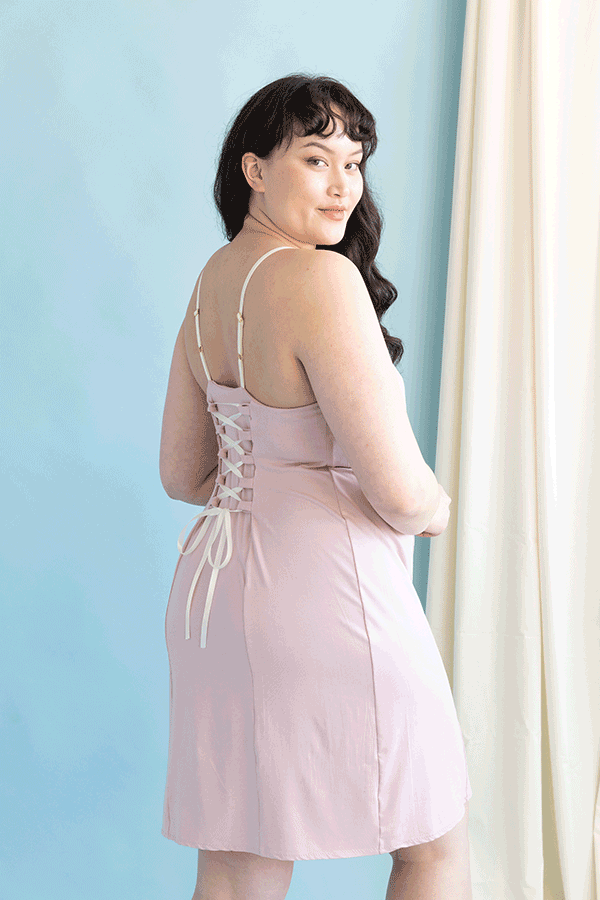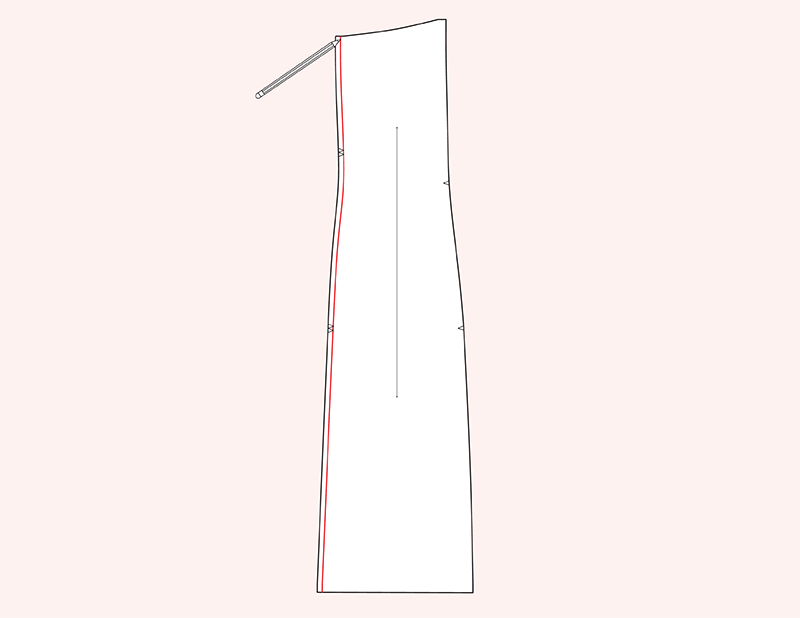 01
On the back side panel, draw a line 3/8 inch in from the princess seam. This is your stitch line.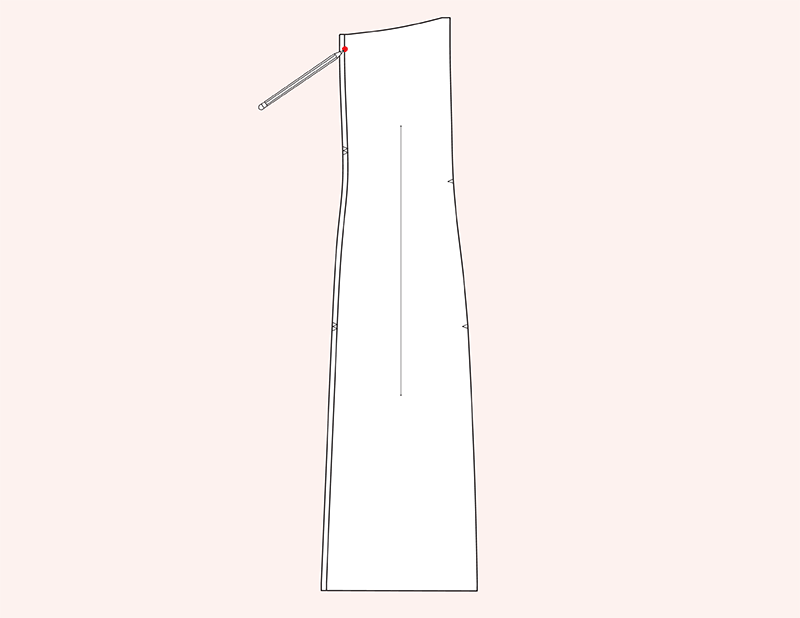 02
Starting 1 inch down from the back side panel's top edge, make a circle marking on the stitch line.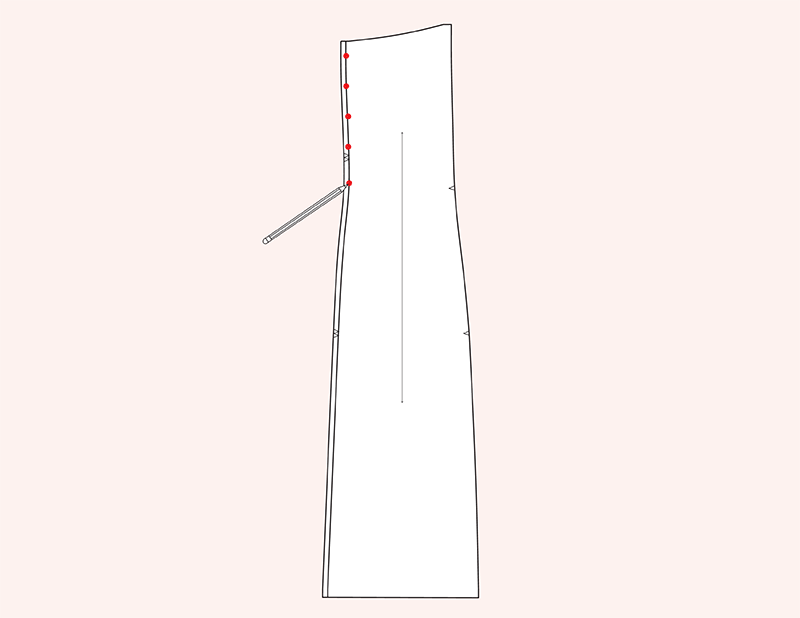 03
Mark four more circle markings along the stitch line, all 1 1/2 inches away from one another. These are your back loop placement markings.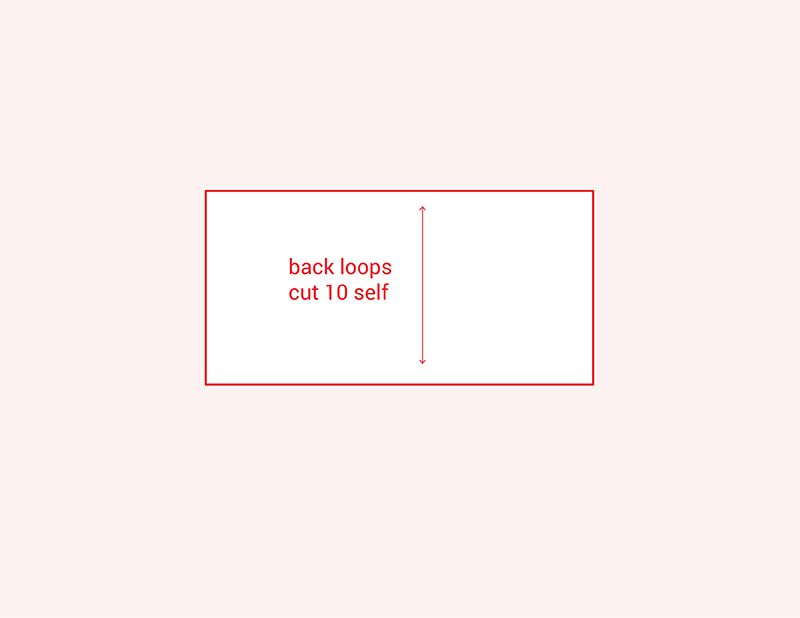 04
Draw a rectangle that is 1 1/2 inches by 3 inches long. Label "back loops, cut 10 self."
---
Try hacking these patterns...