The Seamwork Arden dress is a flowy, peasant-like dress that uses darts in a way I haven't really seen before on a sewing pattern. To be fair, I haven't seen or sewn THAT many patterns, but in my experience, I think it's pretty interesting.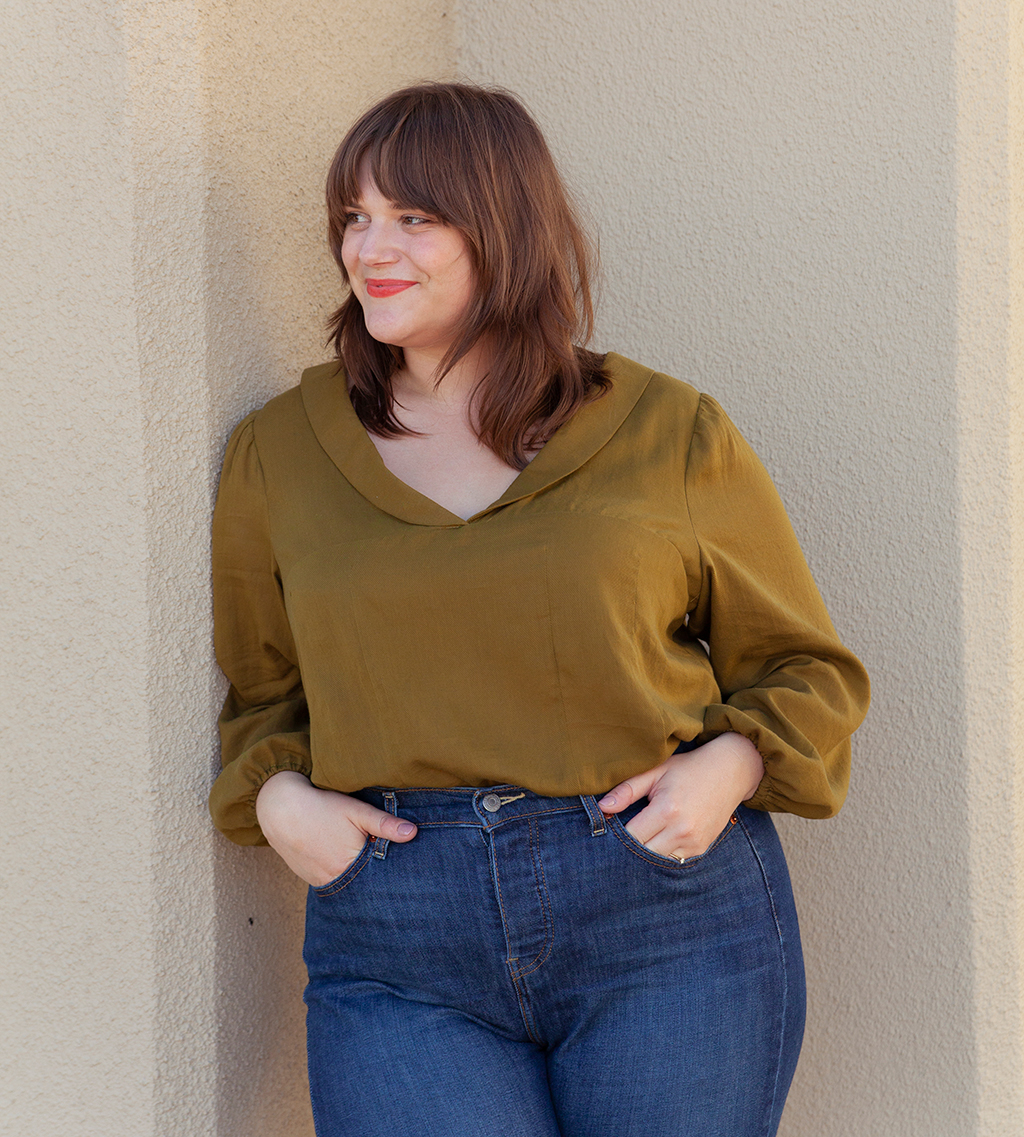 I haven't been much into dresses lately, but I've been really into flowy tops with structured bottoms. This silhouette helps me feel feminine, while not being overly girly, which is how I sometimes feel when I wear dresses. Overall, I want this top to feel and look like a 70s-inspired blouse.
As you can see in the line drawing, I made some updates to how I think this pattern would work best for me.
Some things I want to update:


Crop to be a top


Add elastic to the sleeve cuff to make it easier to get on and more comfortable to wear


Eliminate the bow


Make it a bit blousier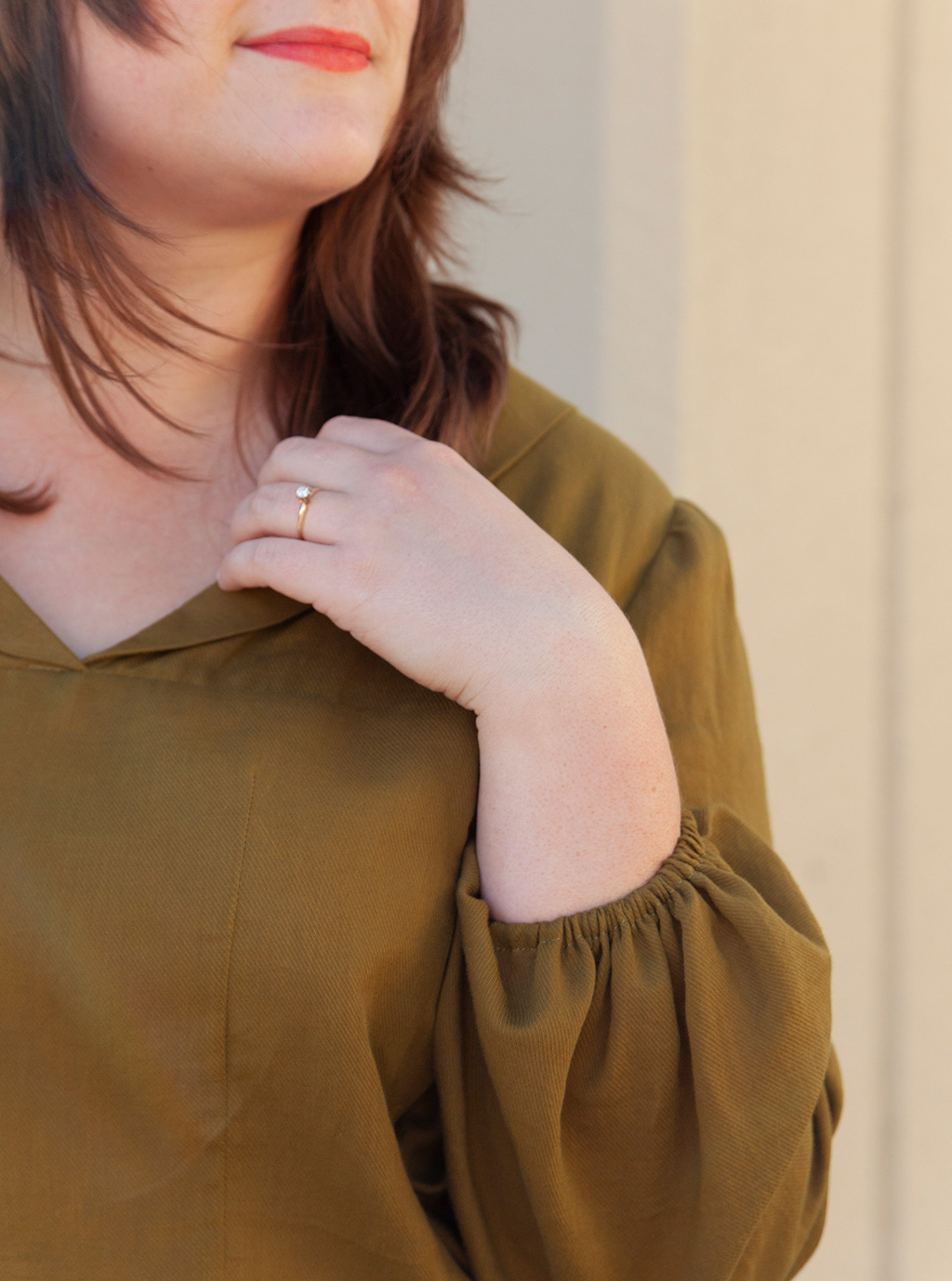 A Freshened-up Arden for Fall
I struggled to find the right fabric for this project. Due to the nature of how specific this design is, it could turn either cutesy or costumey, and one of my main concerns is the feeling that I'd never want to wear it again. So I went to a few local stores here in Portland, OR and found some really nice lightweight shirting that feels almost like a gauze. The color is a beautiful pea green, and it looks like the perfect color for a fall blouse.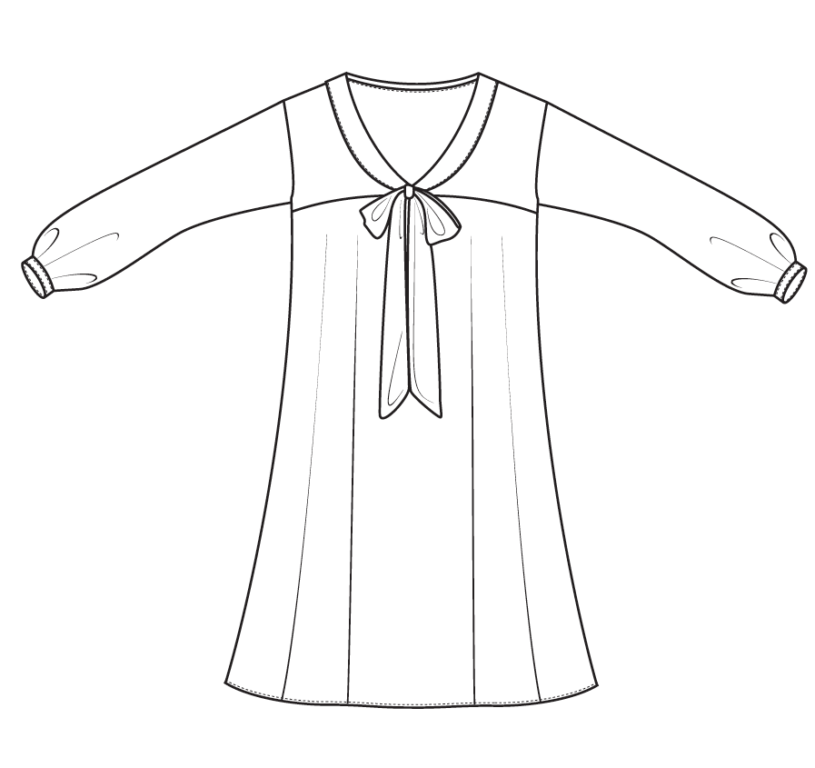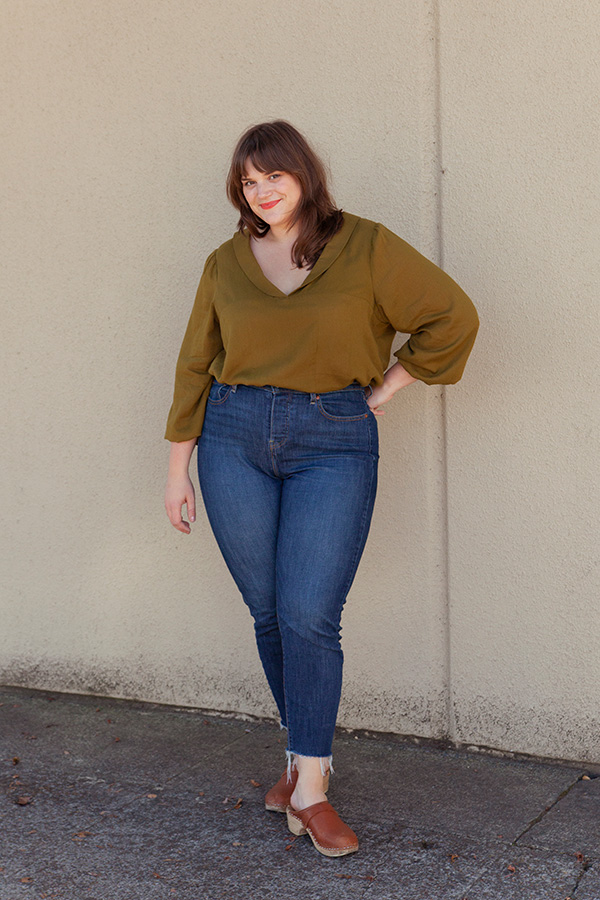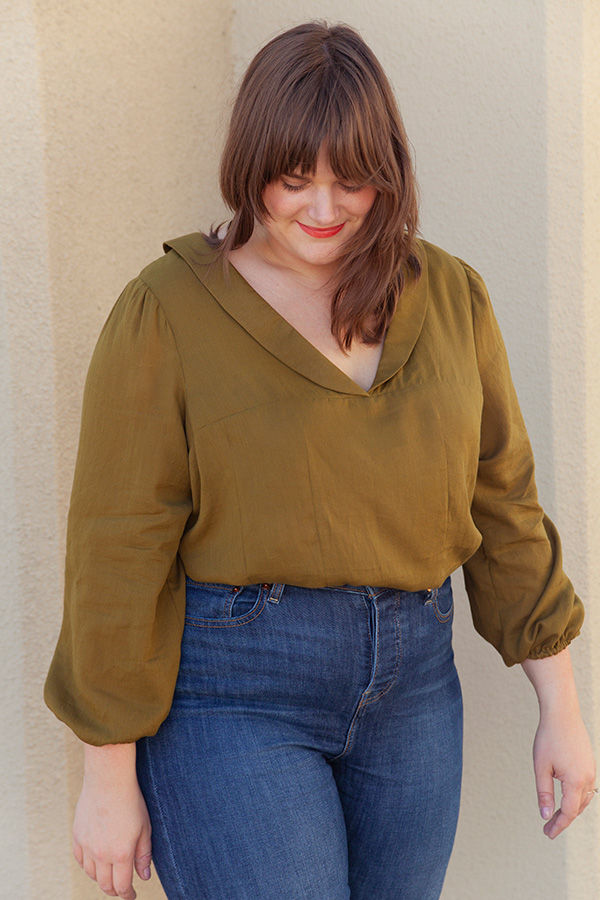 Overall, I feel super cool and fun in this top. I plan to wear it with jeans mostly, but skirts would work well too.
More Ideas for the Arden Dress


Make it in a sheer fabric and layer it over a slip dress for a fancier event


Crop the sleeves to make it short-sleeved


Use the member bonus pattern pieces to gather instead of using the darts


Join the Conversation
Sign in or become a Seamwork member to comment on this article.