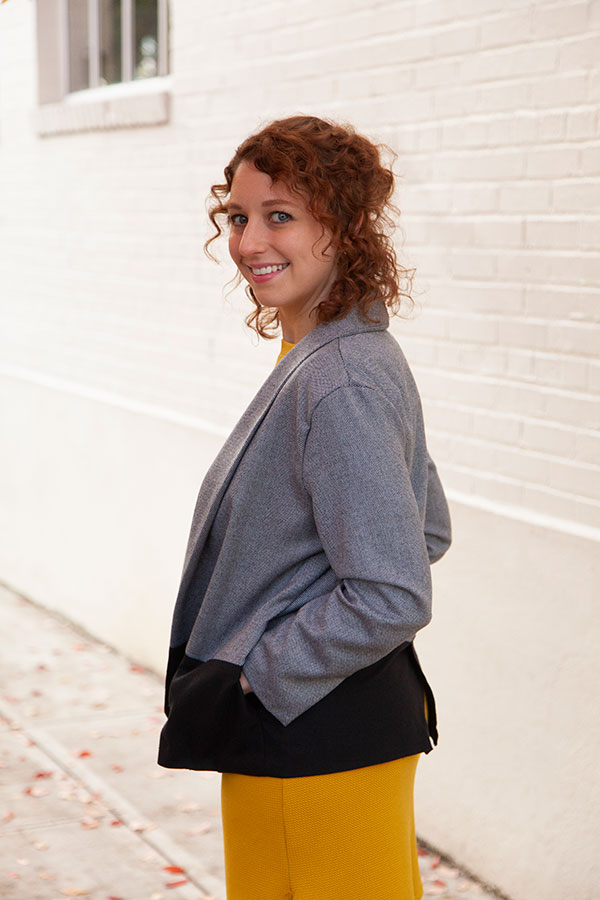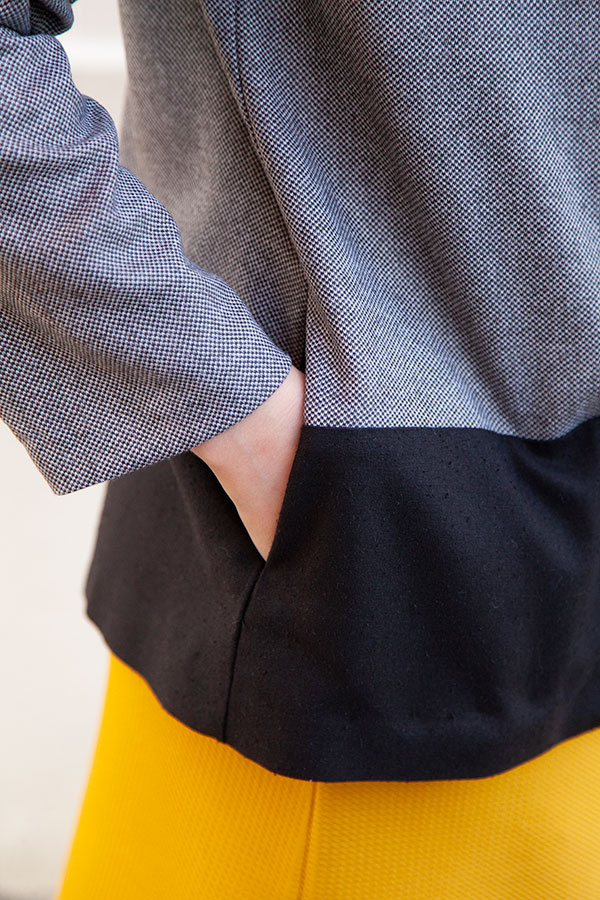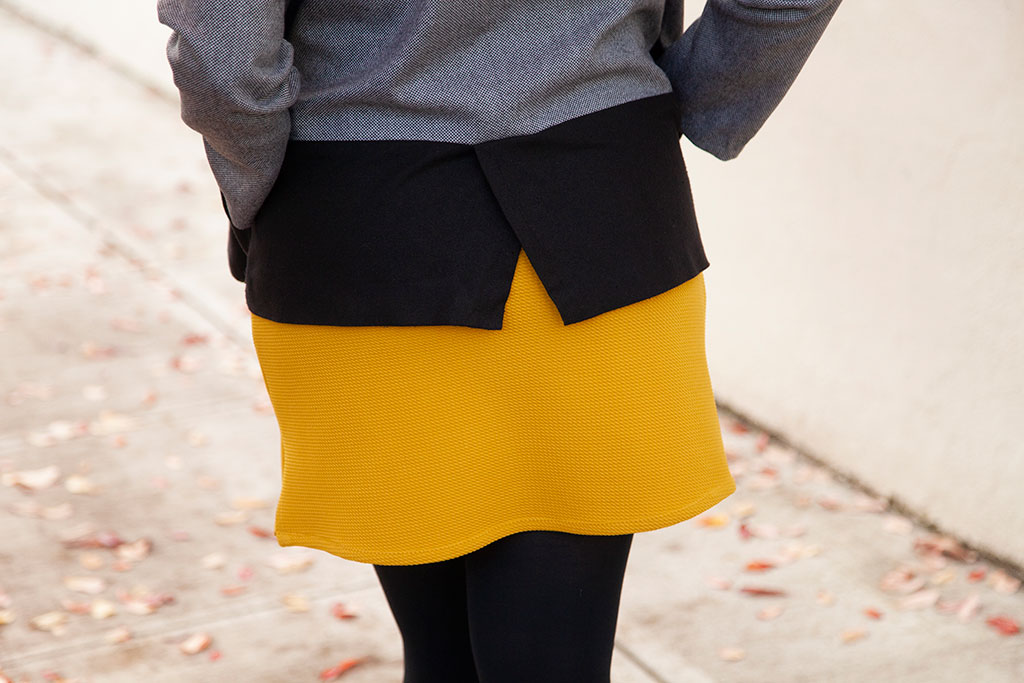 Additional ideas for the Delavan blazer.



Try expanding the width of the shawl collar for a more dramatic look




Add slits at the side seam




Make the facing in a different color or fabric, for a pop of fun




This pattern hack shows you how to add a shaped collar to your blazer




A Hong Kong finish makes any blazer feel couture




Use this month's pattern hack to create a split back detail



As Portland transitions to winter, I've been doing a lot of thinking about layering pieces. I've realized how much I've been lacking in my personal wardrobe when it comes to a lightweight layer that isn't knit. I really wanted something that was easy to take on and off, looked polished, but was not quite as sweltering as a sweater knit. I decided to take our Delavan pattern—a simple blazer layering piece—and give it my own spin.
The first thing that came to my mind was to add a color-blocking detail. I wanted this piece to feel like it can go with everything but still have some visual interest.
Here are my changes:
01 | Lengthened the blazer to my low hip
02 | Rotated the darts into the side seam
03 | Added side seam pockets
04 | Added a color-blocked, split-back detail
I used a very lightweight wool for the main body and a lightweight cotton silk for the color blocking, both purchased locally here in Portland. I really like how the black and white wool is subtle, but still adds dimension. 
With these simple pattern hacks, I now have a new easygoing layering piece to add to my winter wardrobe.