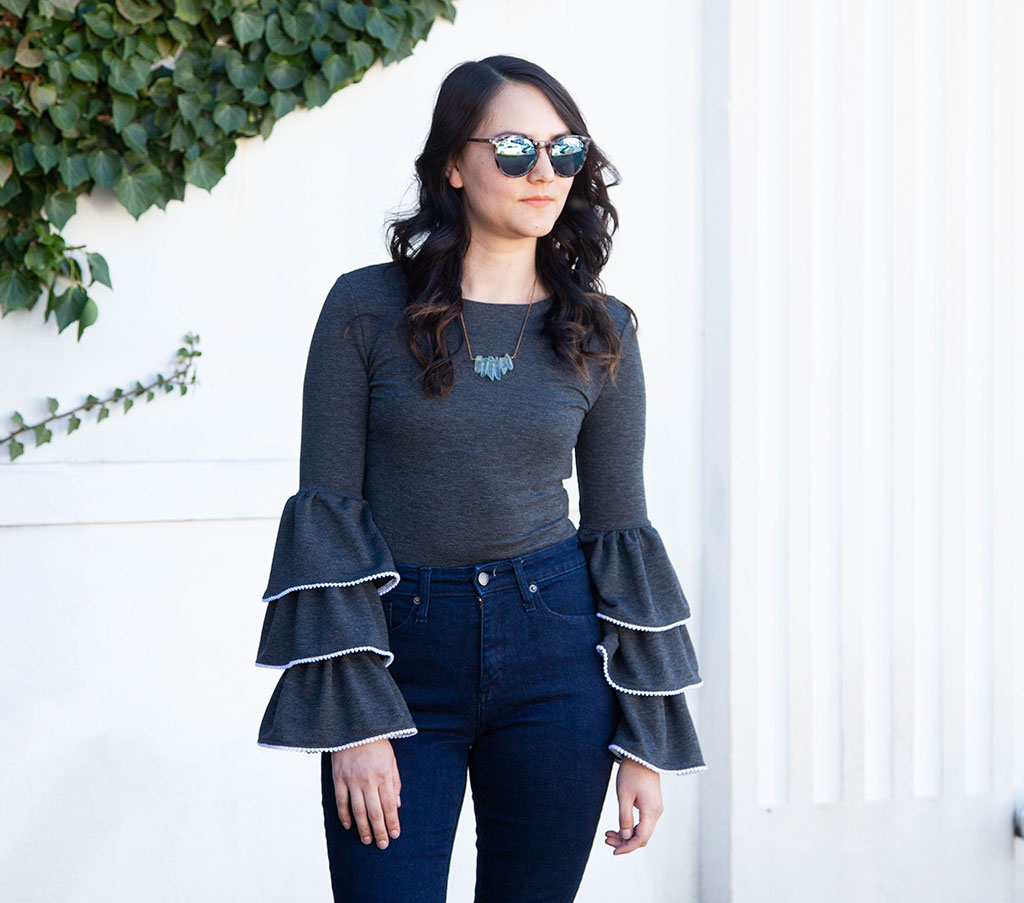 My favorite image on my Design Your Wardrobe Pinterest board is from fashion blogger The Styled Seed. I love the idea of overalls with a fun, dramatic-sleeved shirt. I don't usually do ruffles since they make me feel a little young or childish, but I could really see this shirt fitting into my wardrobe—along with all of the styling possibilities if made in a neutral color.
To recreate this shirt, I used the Alice top as the base for this pattern hack, because it has a comfortable fit and all the elements I needed—long sleeves, a fitted bodice, and a scoop neck.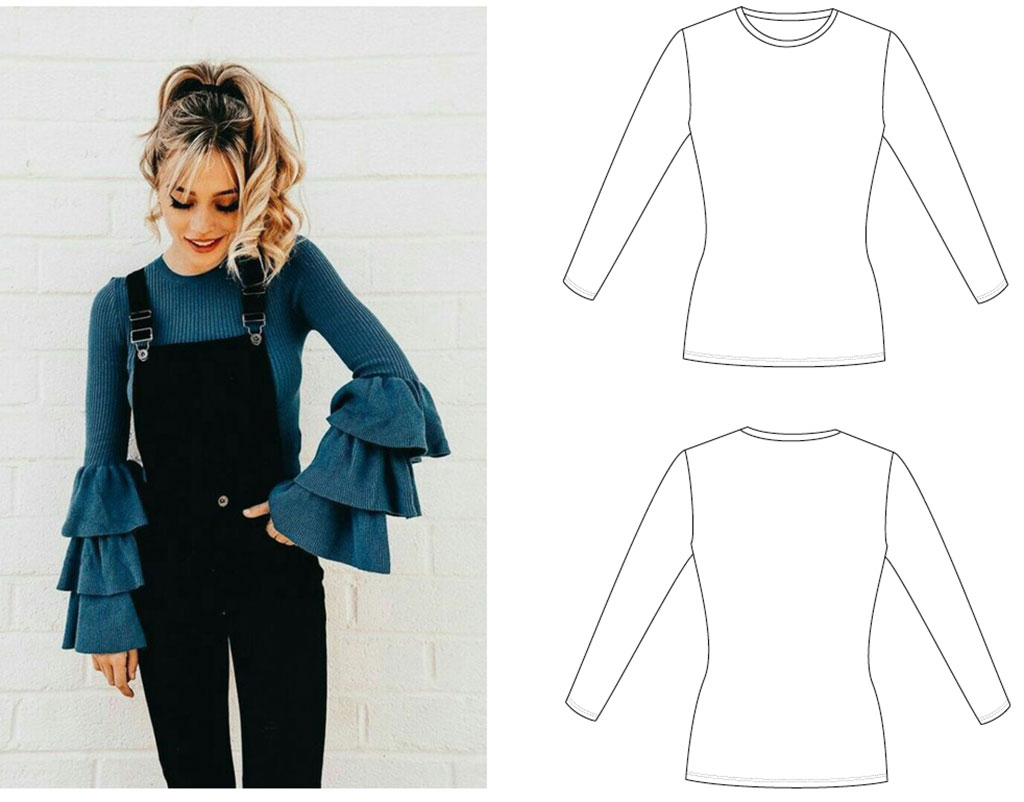 I wanted a comfortable fabric with good stretch recovery and drape to show off the ruffles. I've had a dark heather gray French terry in my stash for a while that I think was just waiting to be made into this shirt!
My Pattern Hacks
I love pom poms, but I hardly ever take the time to sew trim onto any of my garments. The ruffles on this top seemed like a great opportunity to show off a trim. I encourage taking the extra time to plan and sew trims—they can really elevate and transform the look of a simple garment.
Here are the changes I made:


I made a size 2 graded to a 4 at the waist and hip. My measurements are 33", 27", 37" and I am 5'4".


First I cut 2" off of the sleeve length. Starting at the elbow, I then cut the sleeve into 4" sections.


I made a ruffle piece that is 20 1/2" by 5" and cut six, then sewed on the trim.


I sewed ruffles into the sleeve sections—I recommend sewing elastic onto each ruffle piece that is the same circumference of the sleeve piece that it is being sewn to. You'll have to stretch the elastic to fit, but this will help you keep the gathers even and in place when you sew everything together.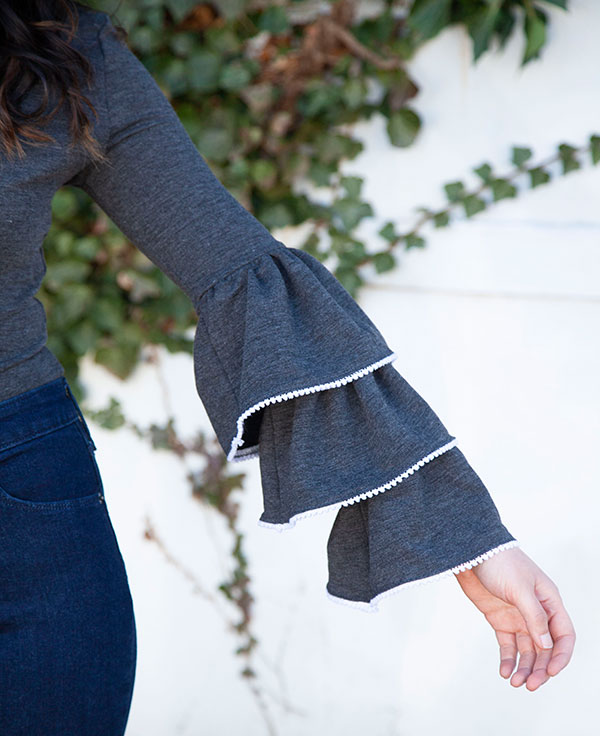 How to Style Alice
Wear the Alice top tucked into the Tessa jeans for a casual look.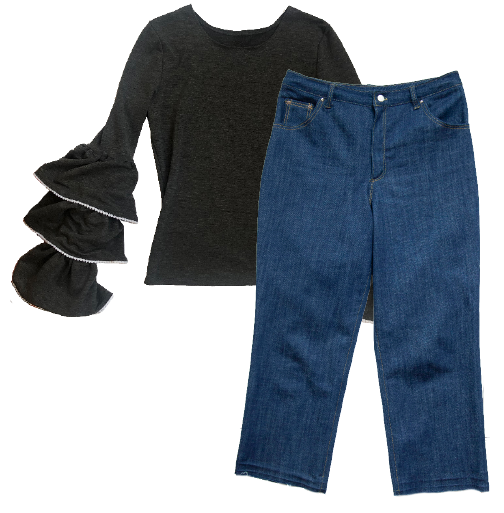 Layer it under the Dani pinafore for a date night.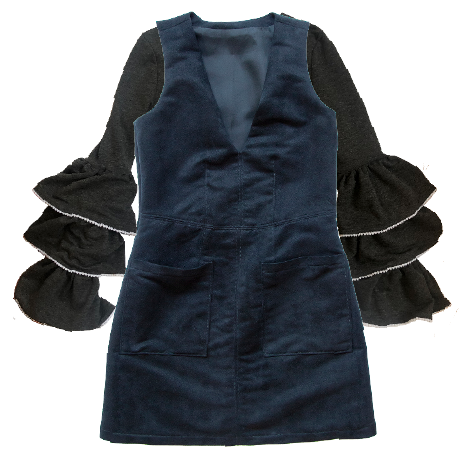 Wear it with the Leonora skirt for brunch with friends.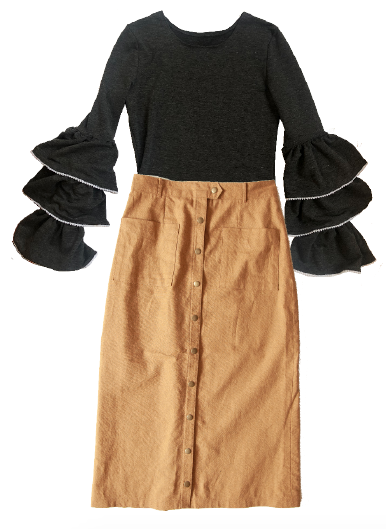 Pair it with the Laura skirt for an end-of-winter, early-spring outfit.