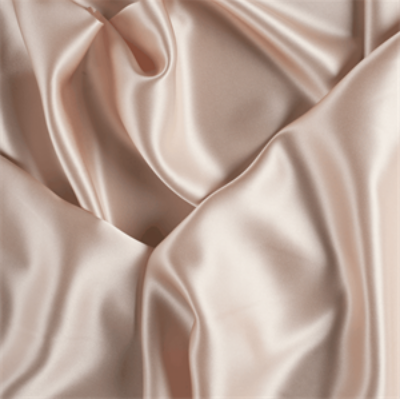 We love this pale pink charmeuse.
Fabrics Featured this Month
Pale Pink Charmeuse from Denver Fabrics, $22.99/yard.
Dark Blue Silk Crepe de Chine from Denver Fabrics, $17.99/yard.
Pink/Blue Cartooned Floral Combed Cotton Voile from Mood, $13.99/yard.
Supplies
If you want to upgrade your sewing space, here are the tutorials from Brooks Ann Camper's article, Sew Like a Pro:
DIY Professional Sewing Room Table
Small Sewing Space Solution: Portable Ironing/Cutting Table
DIY Professional Ironing Table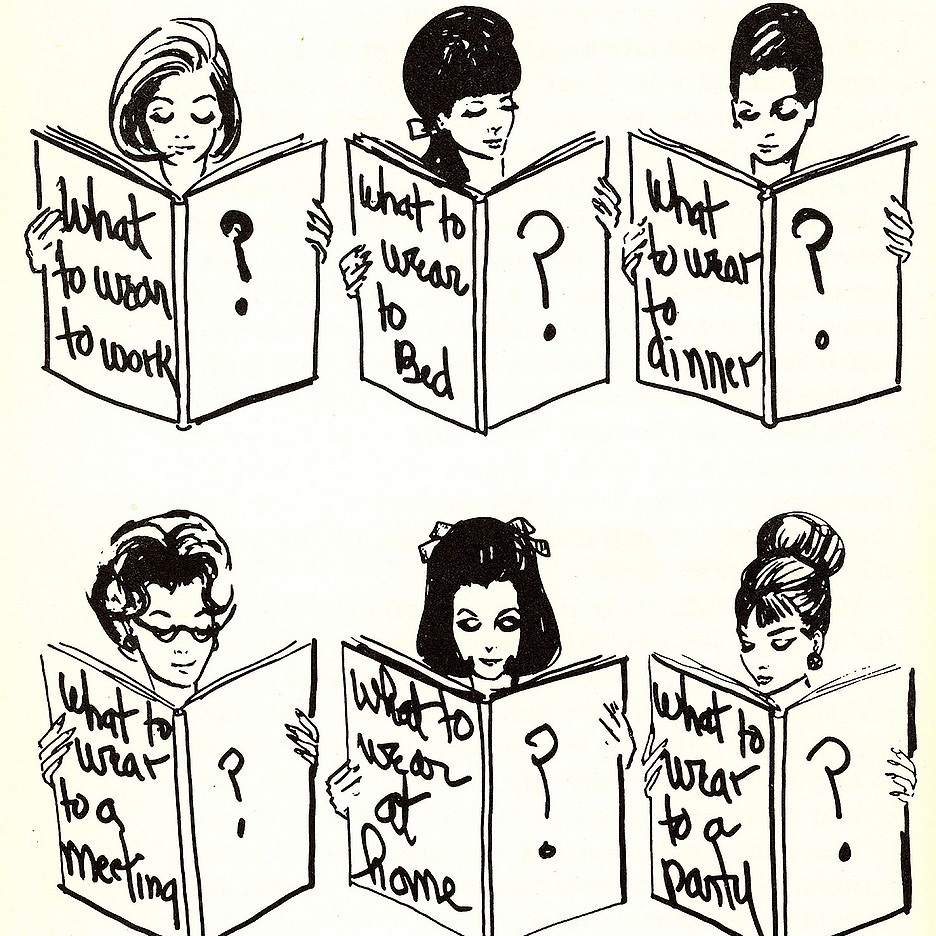 An illustration from Edith Head's book, How to Dress for Success.
Books
How to Dress for Success: While some of Edith Head's suggestions might raise eyebrows these days, this 1967 publication still has relevant styling tricks, because the best things about fashion never go out of style.
Edith Head's Hollywood: A posthumously-released autobiography of Edith Head takes you through six decades of Hollywood fashion.
The Dress Doctor: This adaptation of Edith Head's autobiography also features illustrations of her most famous designs.
Websites
A Verb for Keeping Warm: Featured in this month's Slow Sewing article, A Verb for Keeping Warm occupies a 1700 square foot space in Oakland, California and is comprised of a shop selling yarn, fiber, and fabric, two classrooms, two dye studios, and a natural dye garden.
Brooks Ann Camper: If Brooks Ann Camper helped you upgrade your sewing this month, check out her website for custom bridal couture, as well as her blog, which offers great tutorials and a behind-the-scenes look at her process.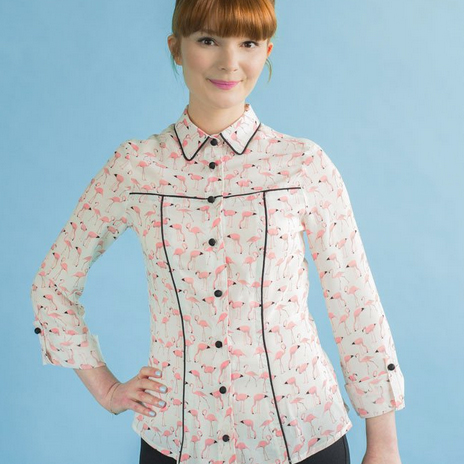 We really love Tilly and the Button's new Rosa blouse.
Patterns
Rosa: Tilly and the Buttons' new button-up pattern has a flattering semi-fitted shape thanks to gently curved princess seams, and comes with both a shirt and dress version.
My Capsule Wardrobe: Sew Over It released a new eBook featuring five patterns to make an entire city-friendly wardrobe. Can't wait to make all of them!
Classes
Skirt Skills: Brooks Ann Camper's Skirt Skills class is a really great resource. As a beginner, you'll learn to design, draft, create, and complete perfectly fitting skirts.