Seamwork patterns are a great way to build and add variety to your wardrobe. Mix and match the ever-evolving list of Seamwork patterns for an easy, customizable wardrobe of clothes you love. When you subscribe you will get two easy-to-make patterns a month, helping you achieve the perfect me-made wardrobe.
This month, we show you how to layer Eliza and Ariane for two put-together looks.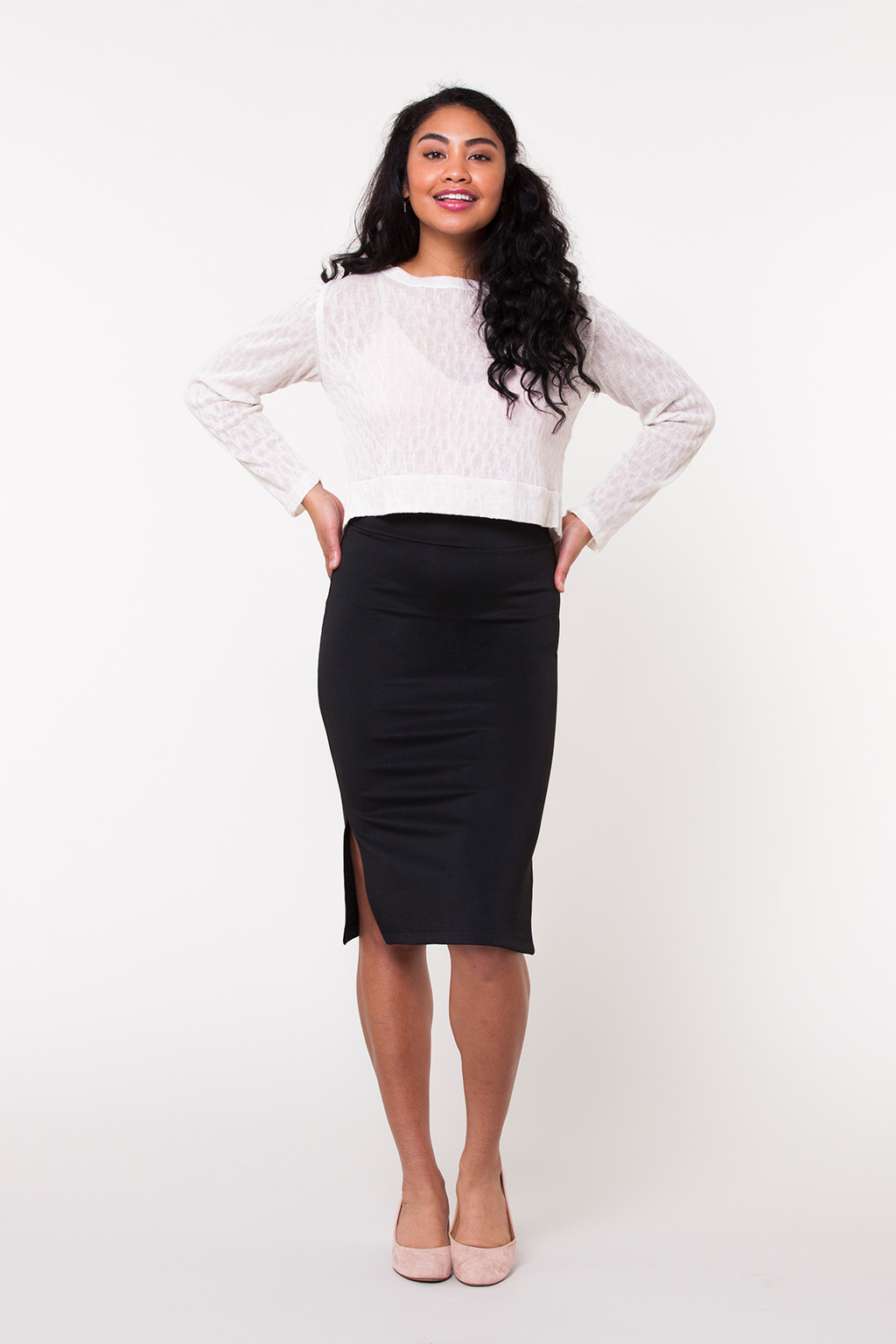 Bodysuits like Ariane aren't just for the bold. You can easily layer Ariane to create a dynamic look that provides comfort and ease. Try pairing Ariane with a sleek pencil skirt like Margo, or if woven skirts are more your style, try Selene. Then layer on an Astoria in an open sweater knit for a look that balances flirty with classy.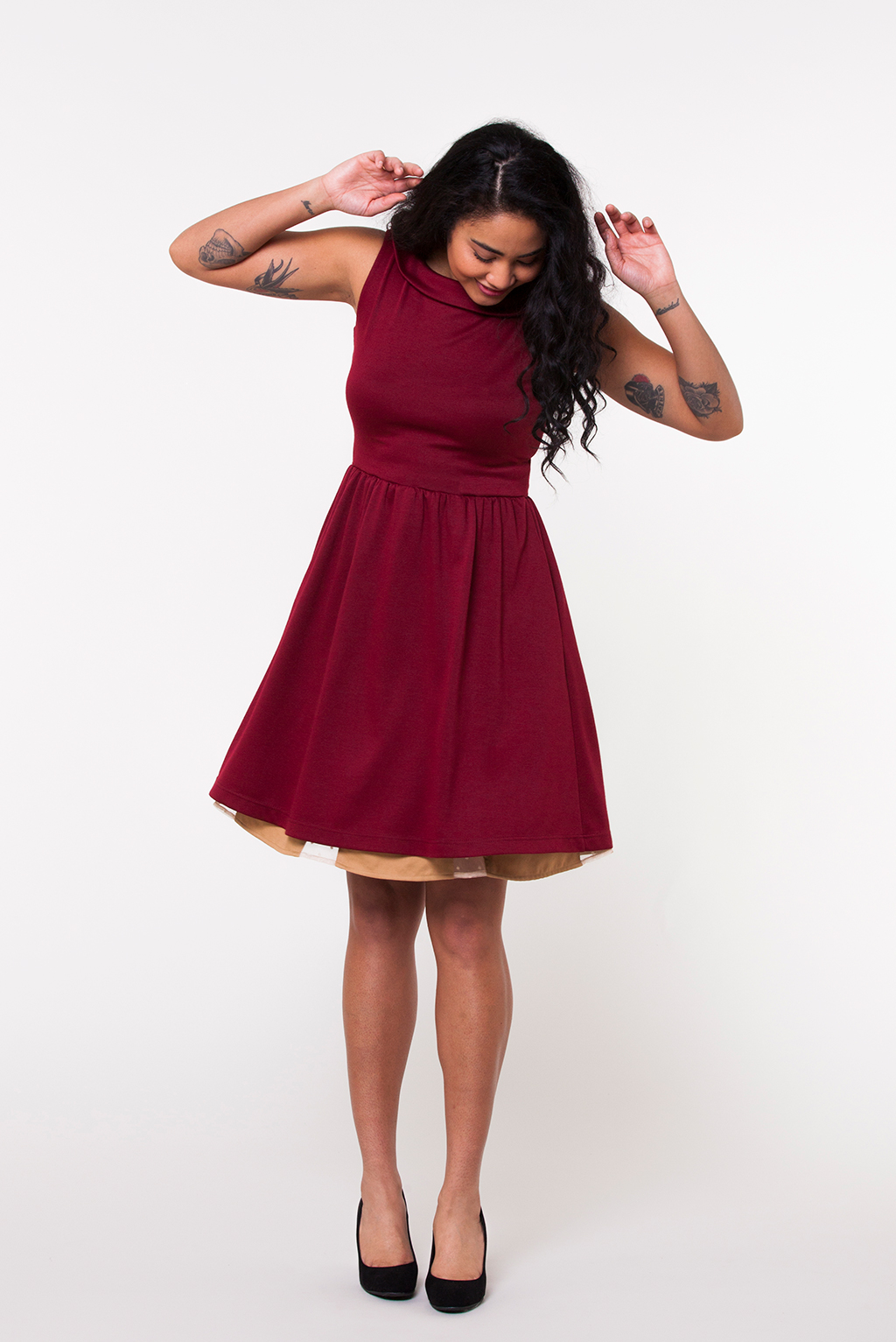 The Eliza slip is a fun layering piece that can add interest and a bit of volume to the hemline of any full skirt. Keep this look modern by pairing it with a simple knit dress like Moneta, in a rich color. The simplicity of Moneta keeps this look sweet and stylish.