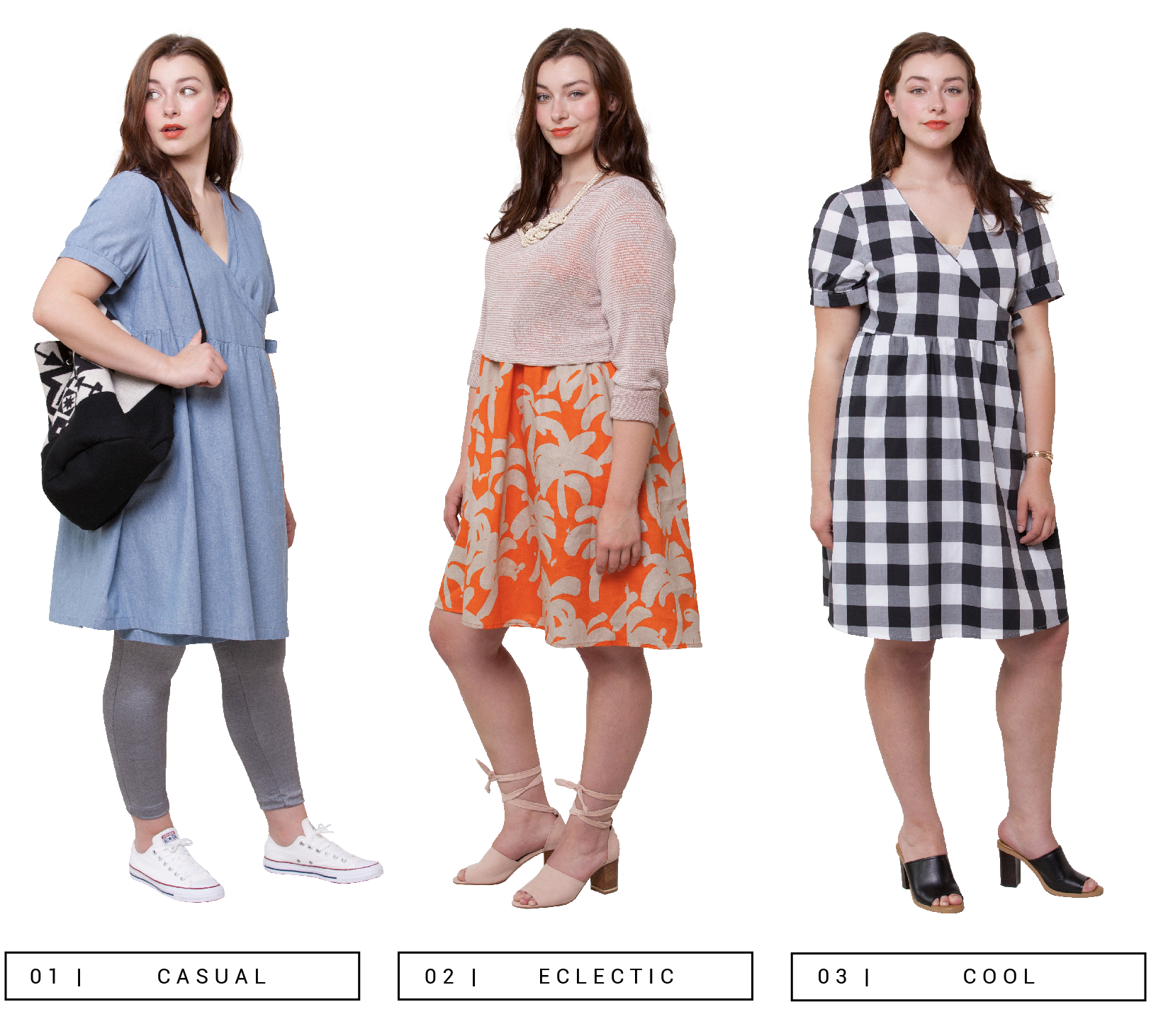 Seamwork patterns are designed with your wardrobe in mind. Each month we debut fresh new patterns that help you create a wardrobe that you truly love. Whether your style is casual, eclectic, or cool, we've got you covered.
Our patterns are designed to pair effortlessly together so that you can steadily build a closet full of clothing that reflects you and your personal taste. When you join Seamwork you get easy-to-make patterns each month, helping you achieve the perfect me-made wardrobe.
Seamwork Style is here to inspire you to try new pairings and styles. Every month we mix our new Seamwork patterns with our existing closet of samples to create outfits for work and play.
This month, we styled Reggie to create three unique looks.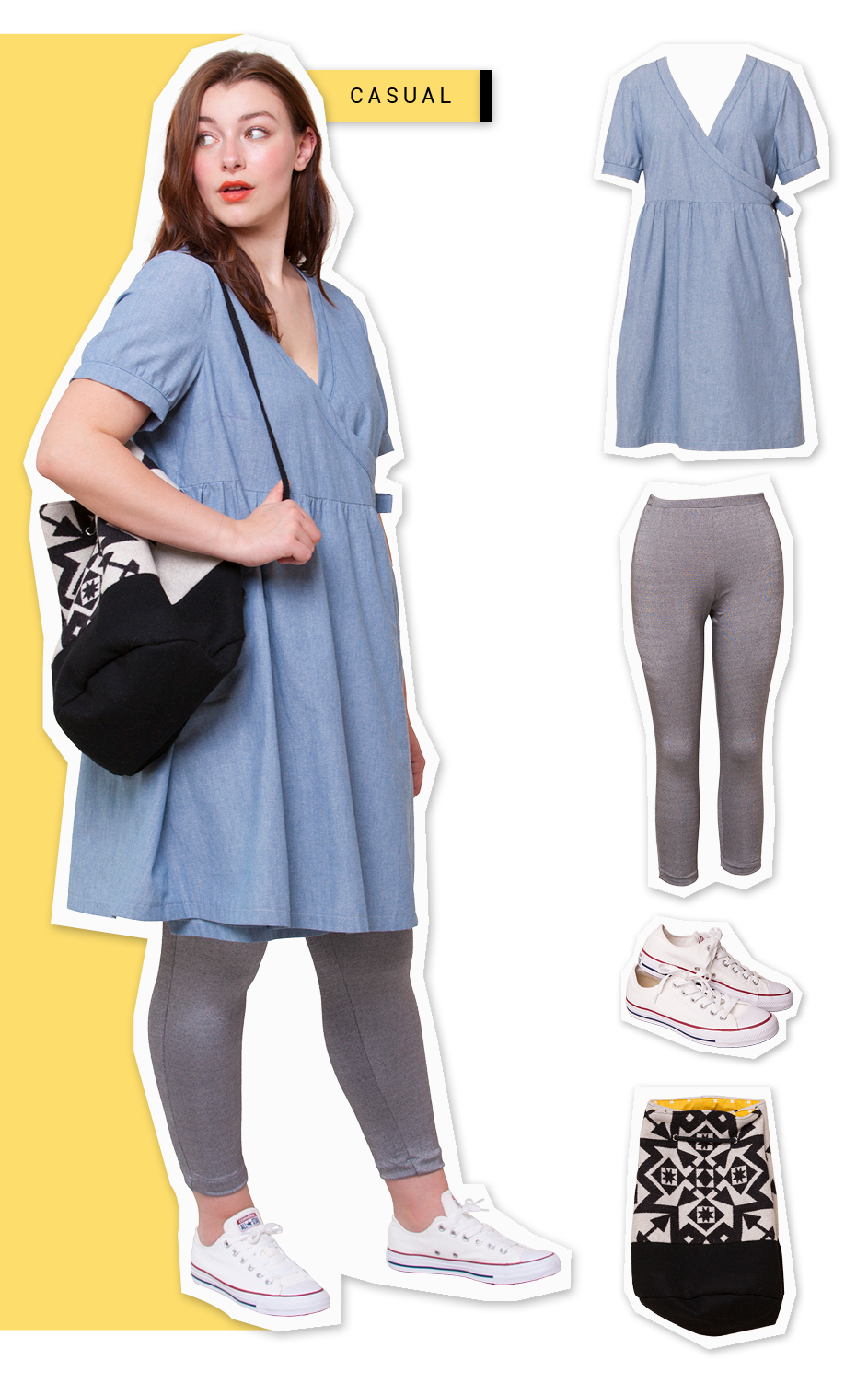 We kept this version of Reggie simple with a lightweight cotton chambray and an understated
exposed facing
. Contrasting topstitching lends this dress a casual look.
The Manila leggings are ideal for layering under dresses like Reggie. This layering trick makes it easy to bike from destination to destination without fearing a wardrobe malfunction.
Canvas Sneakers
Stay casual and comfortable in some canvas sneakers.
Backpack
Finish off this easy-to-wear look with a bag like Seabrook.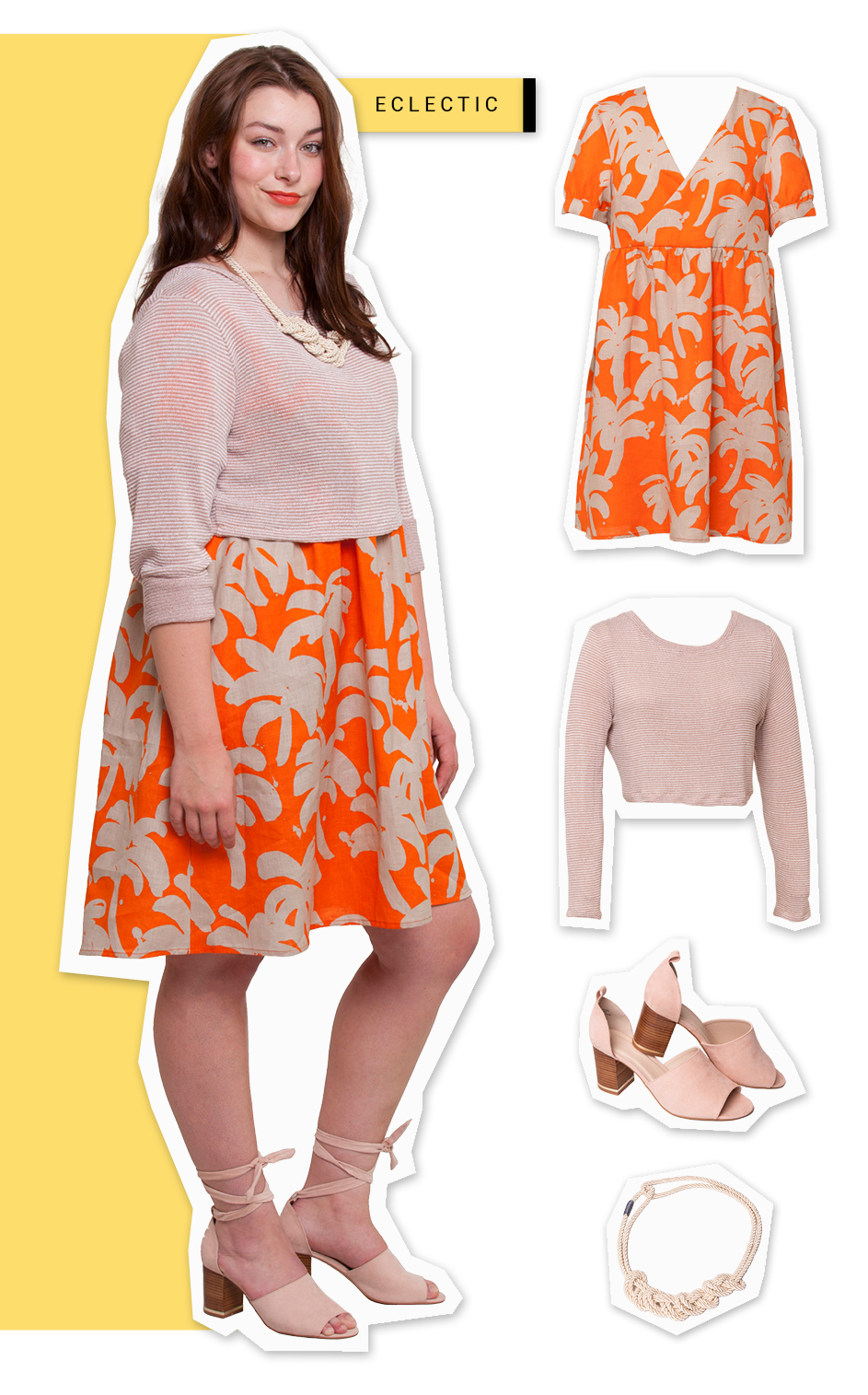 Linen is the perfect fabric for warm weather. We sewed this Reggie in a bold linen print that screams spring.
Astoria is the perfect sweater for layering over dresses. We omitted the waistband, creating a more relaxed look.
High-Heeled Sandals
Elevate this look with nude sandals. Not only will these shoes add femininity, they also make Reggie's boxy silhouette appear long and flattering.
Necklace
A handmade necklace adds a personal touch to this look.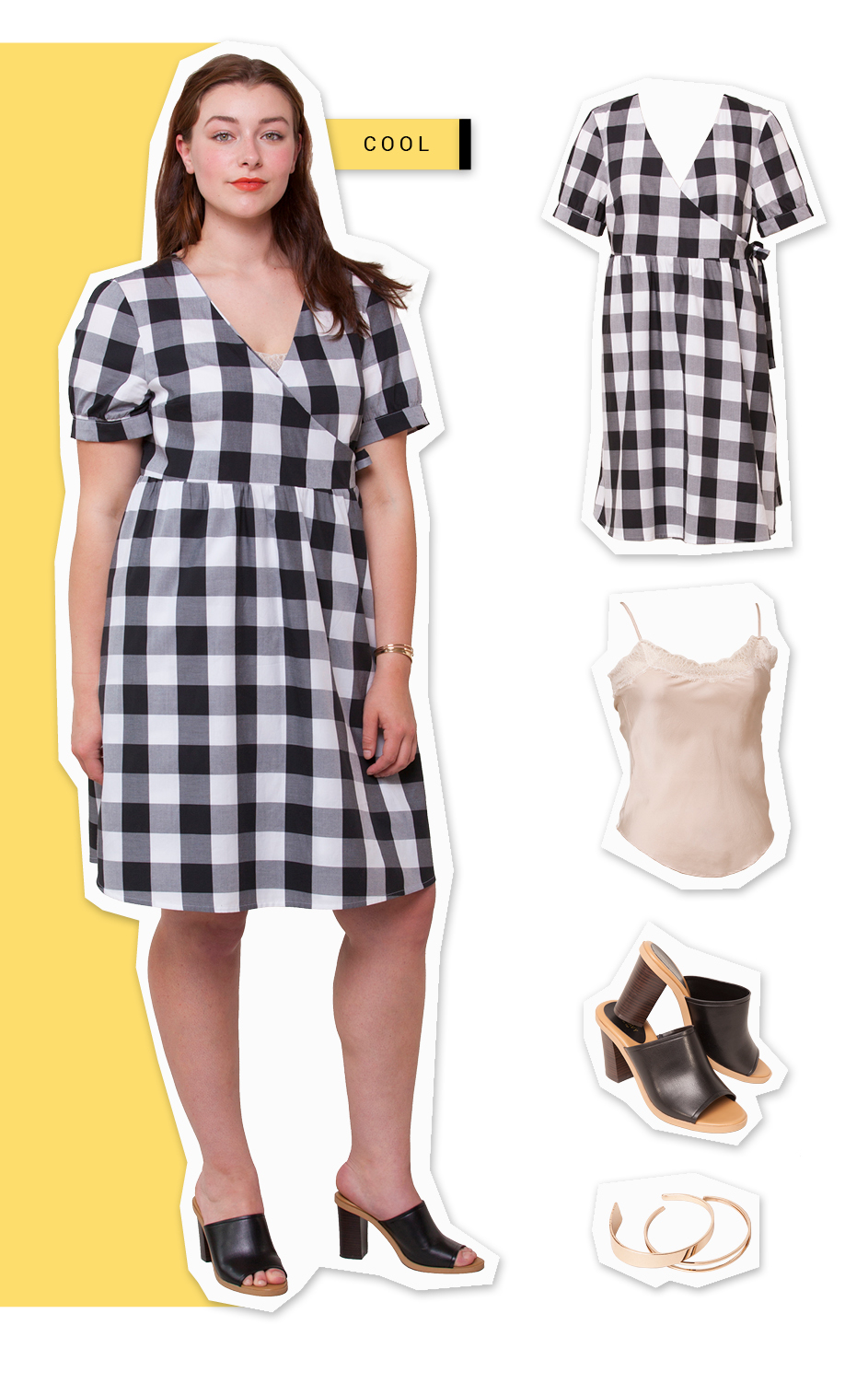 A classic black-and-white check dress can be worn throughout the year.
Layer a lacy camisole under your Reggie dress for a sweet textural touch.
Black Mules
A simple black shoe grounds this look. We love block heels because they are comfortable and feminine.
Layered Bracelets
Finish this outfit with layered bracelets.