Seamwork Style is here to inspire you to try new pattern pairings and styles. Every month we mix Seamwork patterns with our favorite accessories to create outfits for work and play. Whether your style is colorful, classic, or strong, we've got you covered.
Our patterns pair effortlessly together so that you can steadily build a closet full of clothing that reflects you and your personal taste.
This month, we styled the Lilliana jacket to create three unique looks.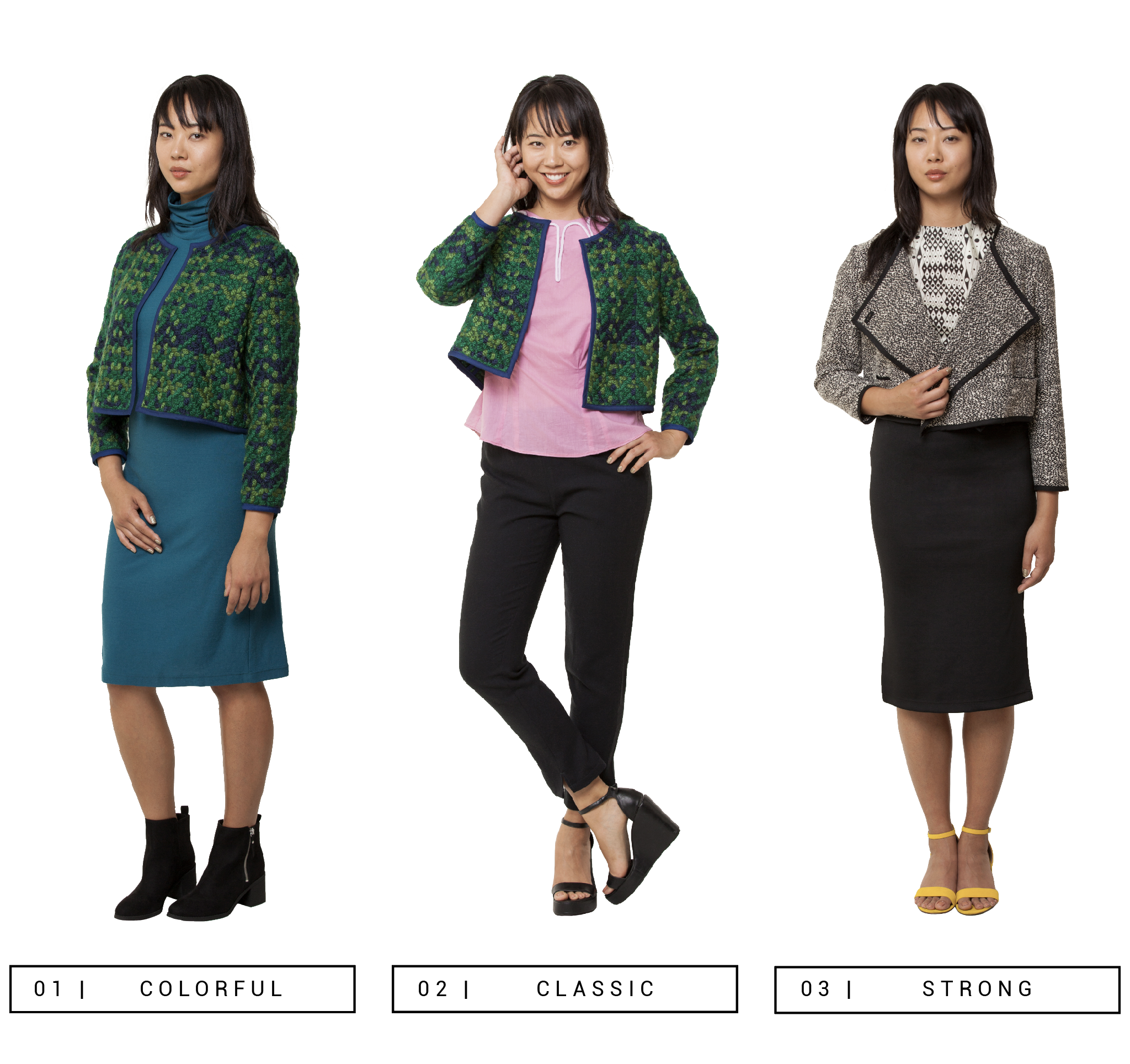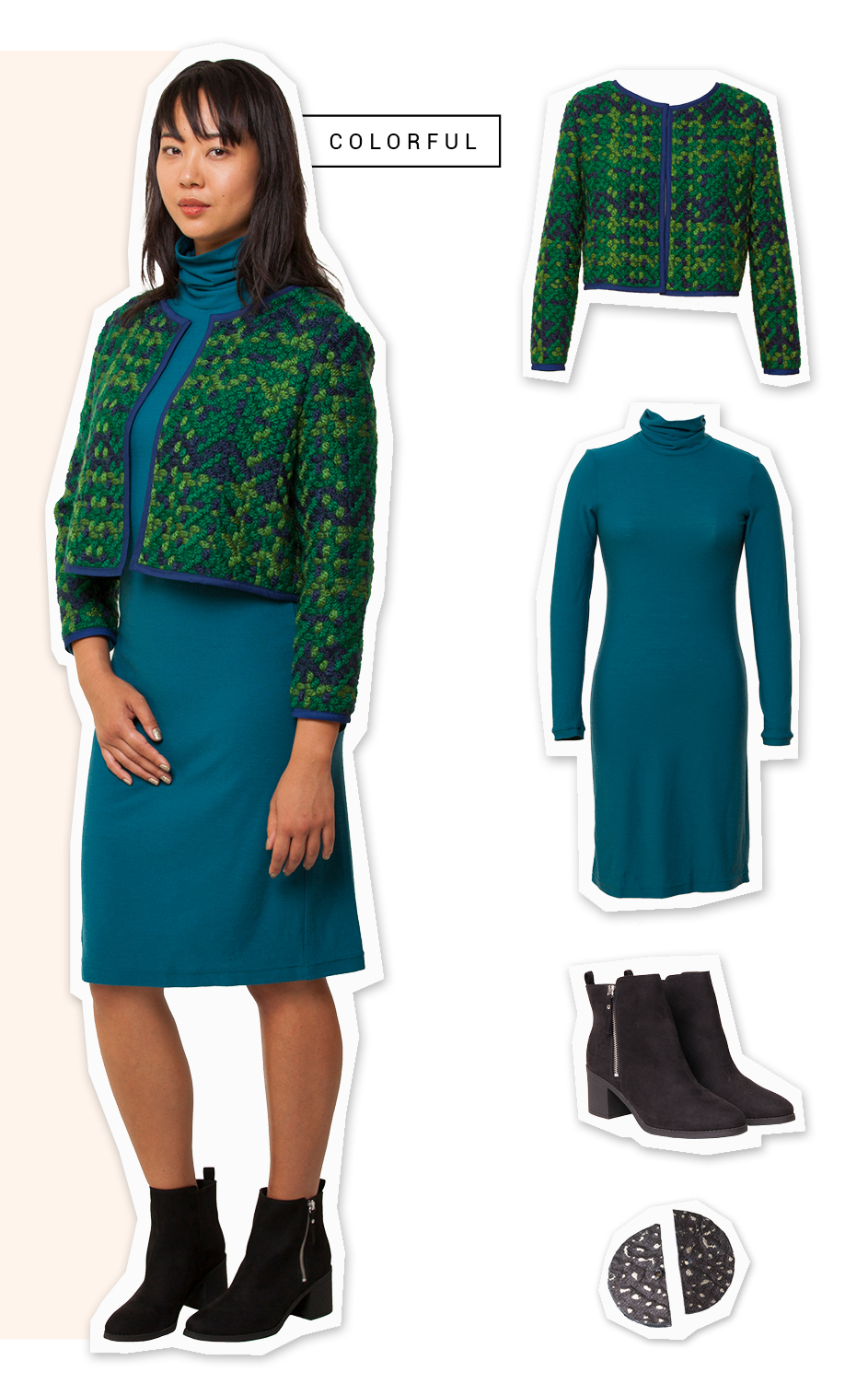 The Lilliana Jacket
The classic design and simple lines of the Lilliana jacket perfectly complement bold fabric.
The Neenah Dress
The Neenah dress is a fall staple. Sew this garment in a vivid merino wool to breathe some color and warmth into your wardrobe.
Black Ankle Boots
Ankle boots add an edge to this classic look.
Statement Earrings
Bold earrings lend this outfit a modern twist.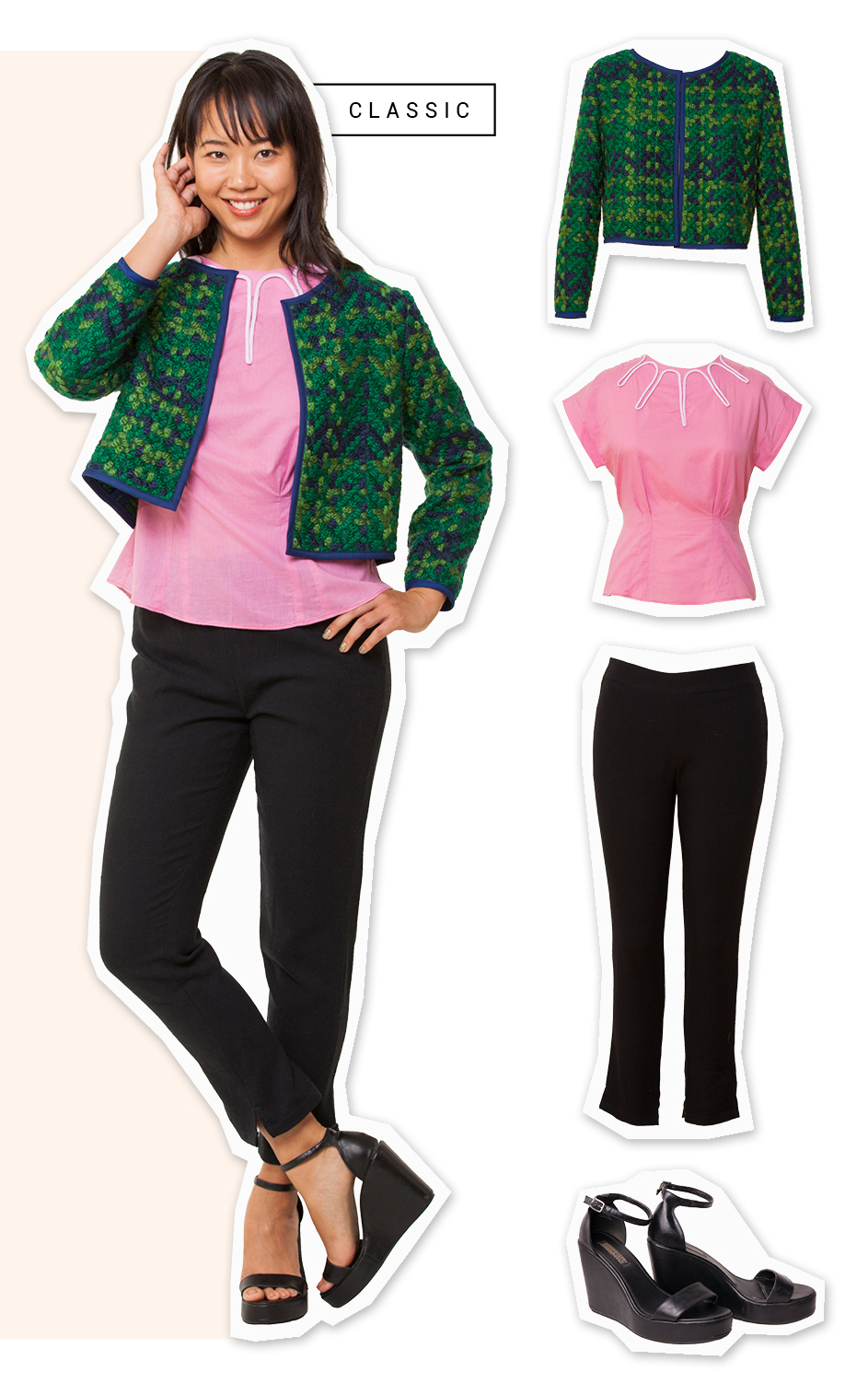 The Lilliana Jacket
The Lilliana jacket's cropped design works just as well with separates as it does with dresses.
The Sencha Blouse
Don't be afraid to mix colors! This pink Sencha blouse contrasts the Lilliana jacket in both color and texture—a juxtaposition that keeps this pair from clashing.
The Clover Pants
Deep navy Clover pants ground this look. We updated Clover by adding a split hem detail.
Black Wedges
Simple black wedges finish this look.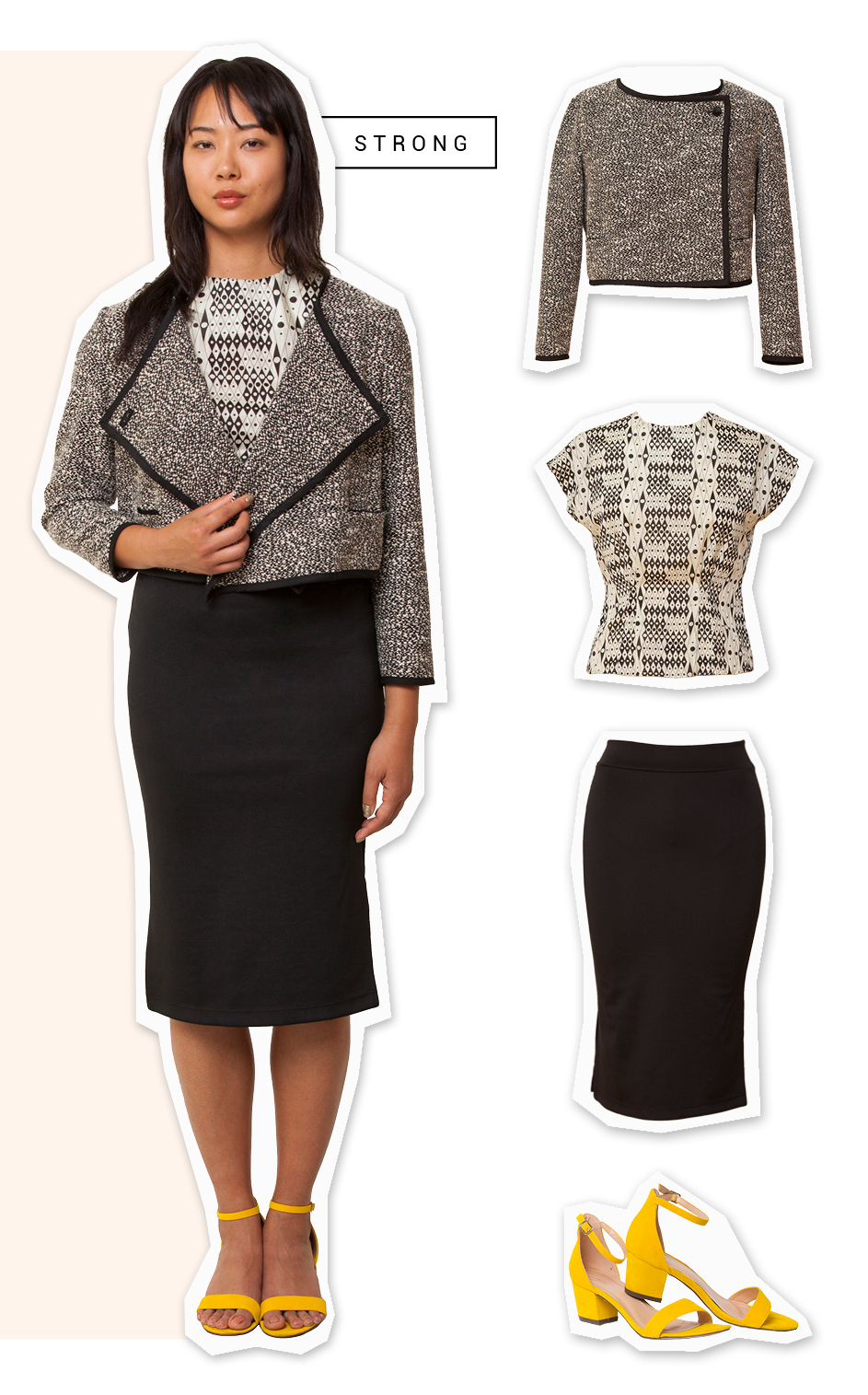 The Lilliana Jacket
This version of the Lilliana jacket is sewn in a subtle black and white tweed.
The Sencha Blouse
The Sencha blouse is a great workwear staple. This graphic print pairs perfectly with a textural jacket like Lilliana.
The Margo Skirt
No workwear wardrobe is complete without a black pencil skirt. We made this Margo skirt in a black scuba knit to create a comfortable and versatile staple.
Bold Shoes
Add a little color to this outfit by wearing vibrant shoes, like these yellow heels.