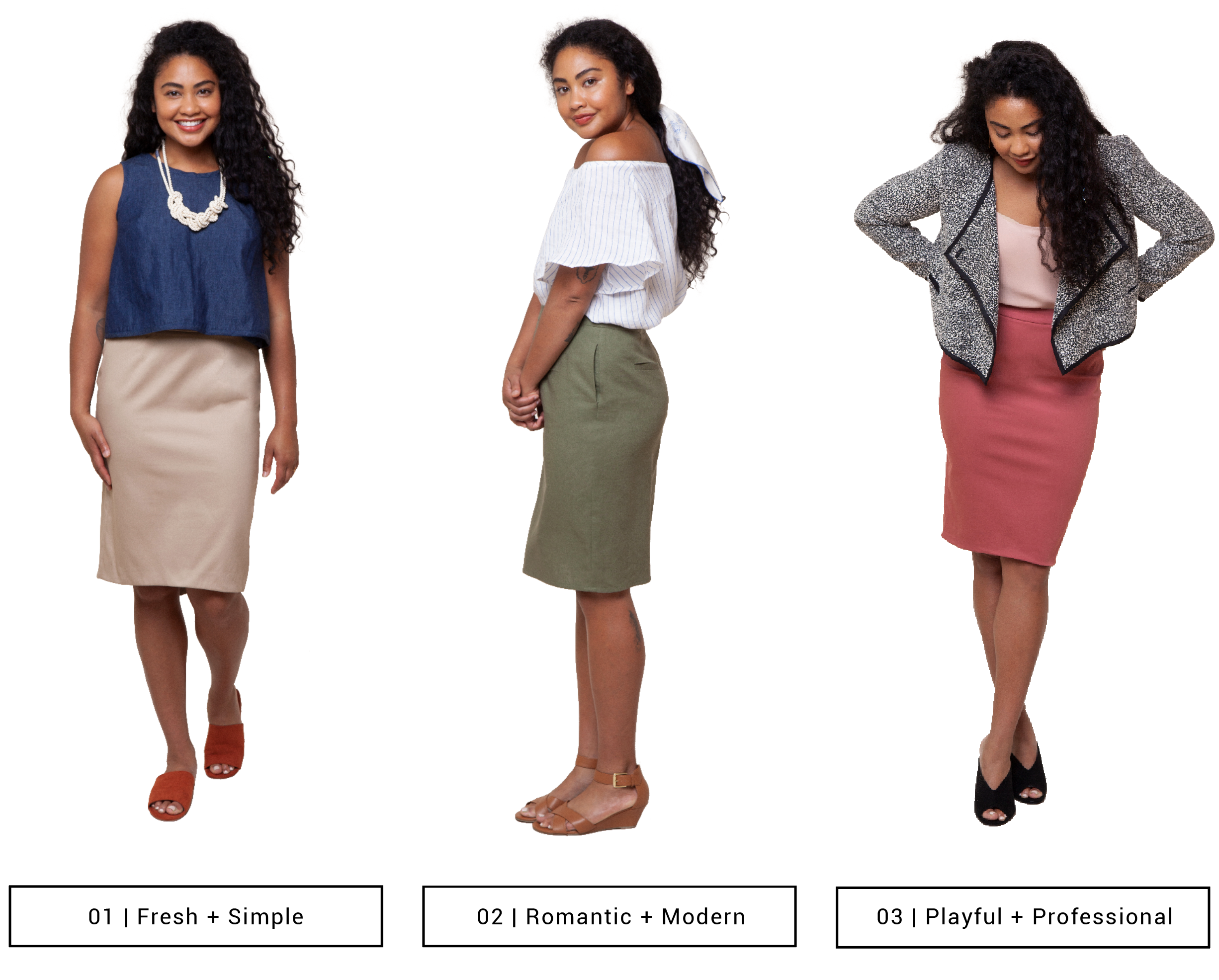 Over the years, I have noticed that sewing helps us to unlock new layers of our personal style. Having more control over the silhouettes, colors, textures, and prints we dress ourselves in, brings us in touch with our style and the way we present ourselves to the world. To me, personal style is the way we introduce ourselves without words; it is a visual language that only becomes richer when you have control over your medium.
With Seamwork Style, I want to inspire you to see the creative potential behind each pattern, because your me-mades should work for your life and your style.
The pencil skirt is a classic tailored piece synonymous with officewear. In this edition of Seamwork style, I want to share two ways to dress down a pencil skirt for a look that is less buttoned up and more playful. Plus, I'll share an outfit that puts an unexpected twist on office attire.
Fresh + Simple

This is the perfect outfit for someone who values the simplicity of a neutral color palette and thoughtful accessories. By adding unexpected accessories to this otherwise basic look, you can personalize an outfit to exactly your tastes. Introduce your personality by customizing your favorite neutral palette with a simple shoe in your favorite color.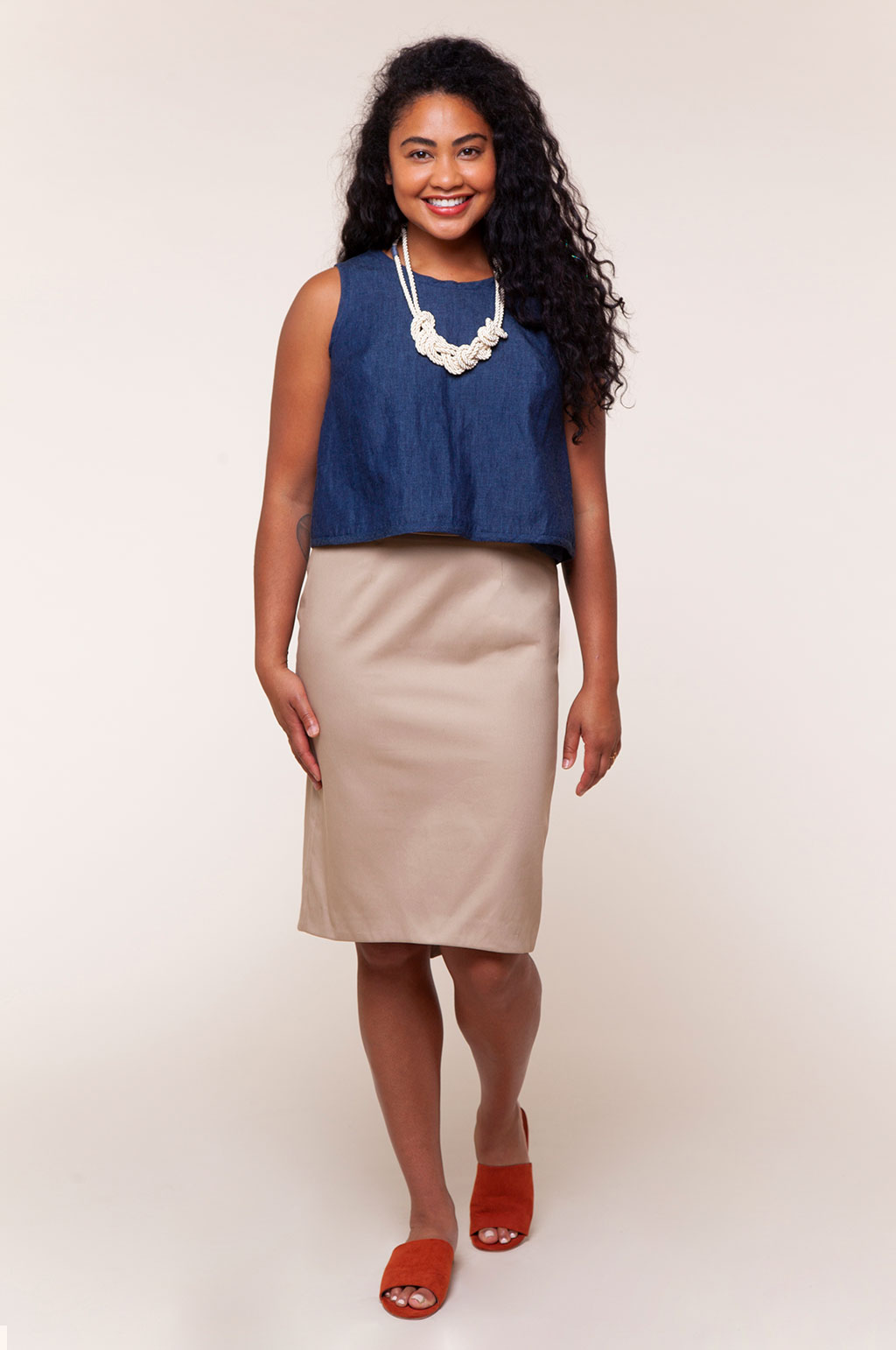 Romantic + Modern

Embrace your inner Sophia Loren with this pattern combo. An off-the-shoulder top like Loretta is effortless and chic. Pair it with a body-skimming skirt, and you will be looking and feeling like a bombshell! Keep your accessories simple with a neutral shoe and silk scarf to create an outfit perfect for brunch with friends. Or, dress this look up with a pair of heels and statement earrings for a date night.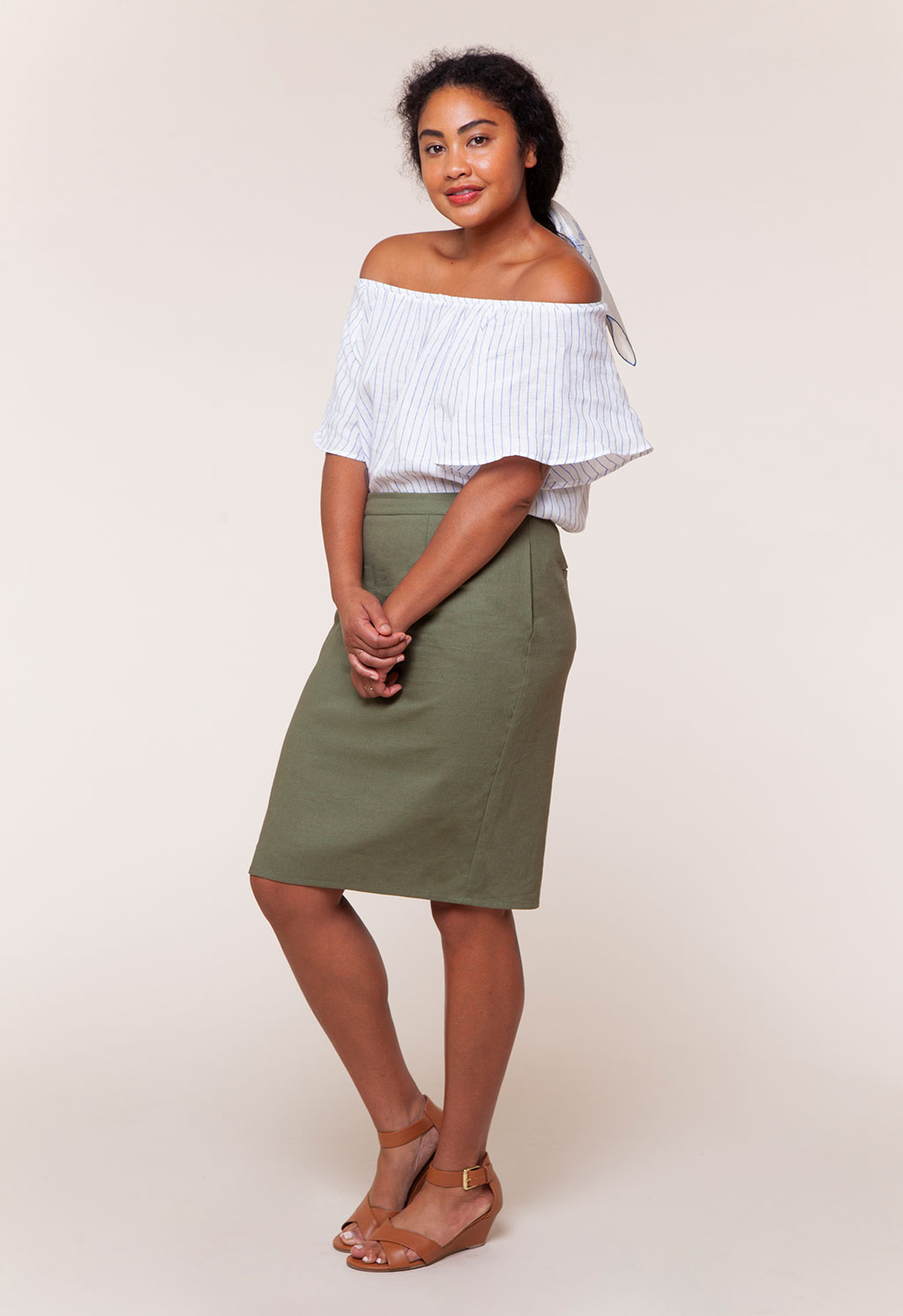 Playful + Professional

Who says officewear has to be boring? Color is a great way to introduce more personality into your office wardrobe. Try creating a monochromatic base as we did in this pink-on-pink look, and layer it with a simple jacket. You can easily recreate this look using a printed fabric for added interest.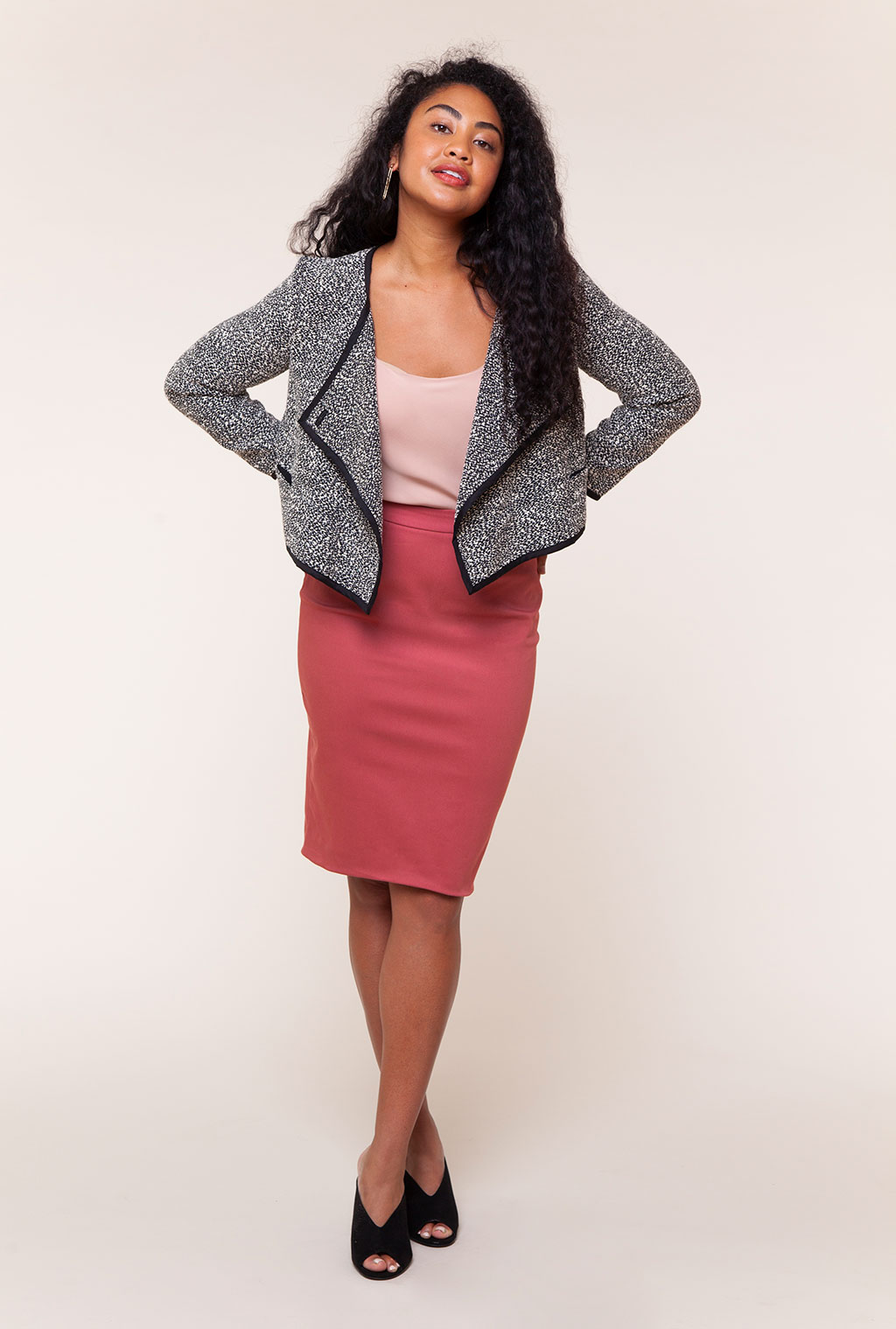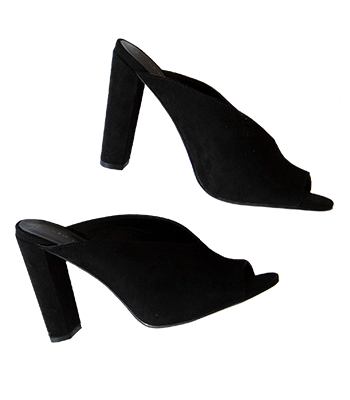 Black Heel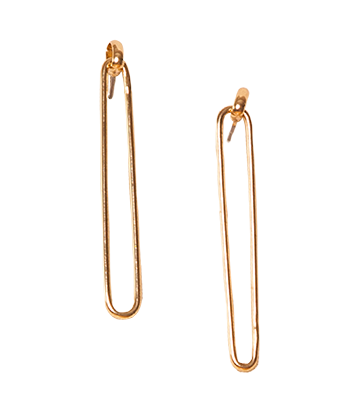 Earrings