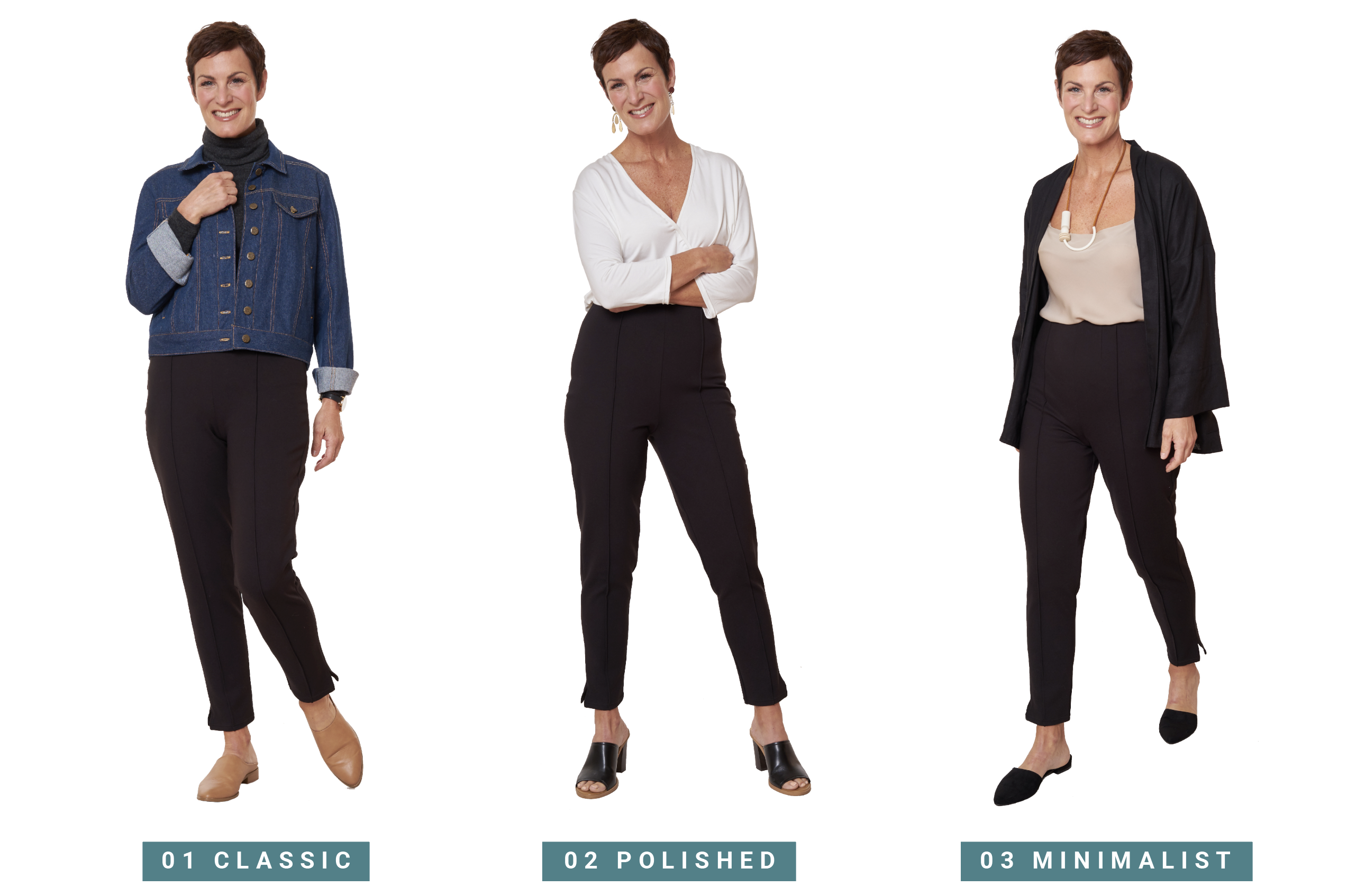 Over the years, I have noticed that sewing helps us to unlock new layers of our personal style. Having more control over the silhouettes, colors, textures, and prints we dress ourselves in brings us in touch with our style and the way we present ourselves to the world. To me, personal style is the way we introduce ourselves without words; it is a visual language that only becomes richer when you have control over your medium.
With Seamwork Style, we want to inspire you to see the creative potential behind each pattern, because your me-mades should work for your life and your style.
The Dexter pants are as versatile as they are comfortable. Make Dexter in a neutral color to wear as a base that goes with all your favorite me-made tops. Or try sewing Dexter in a vibrant color to give your fall wardrobe with a pop. Either way, you'll find these knit pants go with just about everything!
---
Classic
Slip into something neutral and classic with this pattern combination. Dexter is the perfect base to pair with iconic staples like a wool turtleneck and denim jacket this fall.
Neenah | Audrey | Dexter | Tan Slides | Watch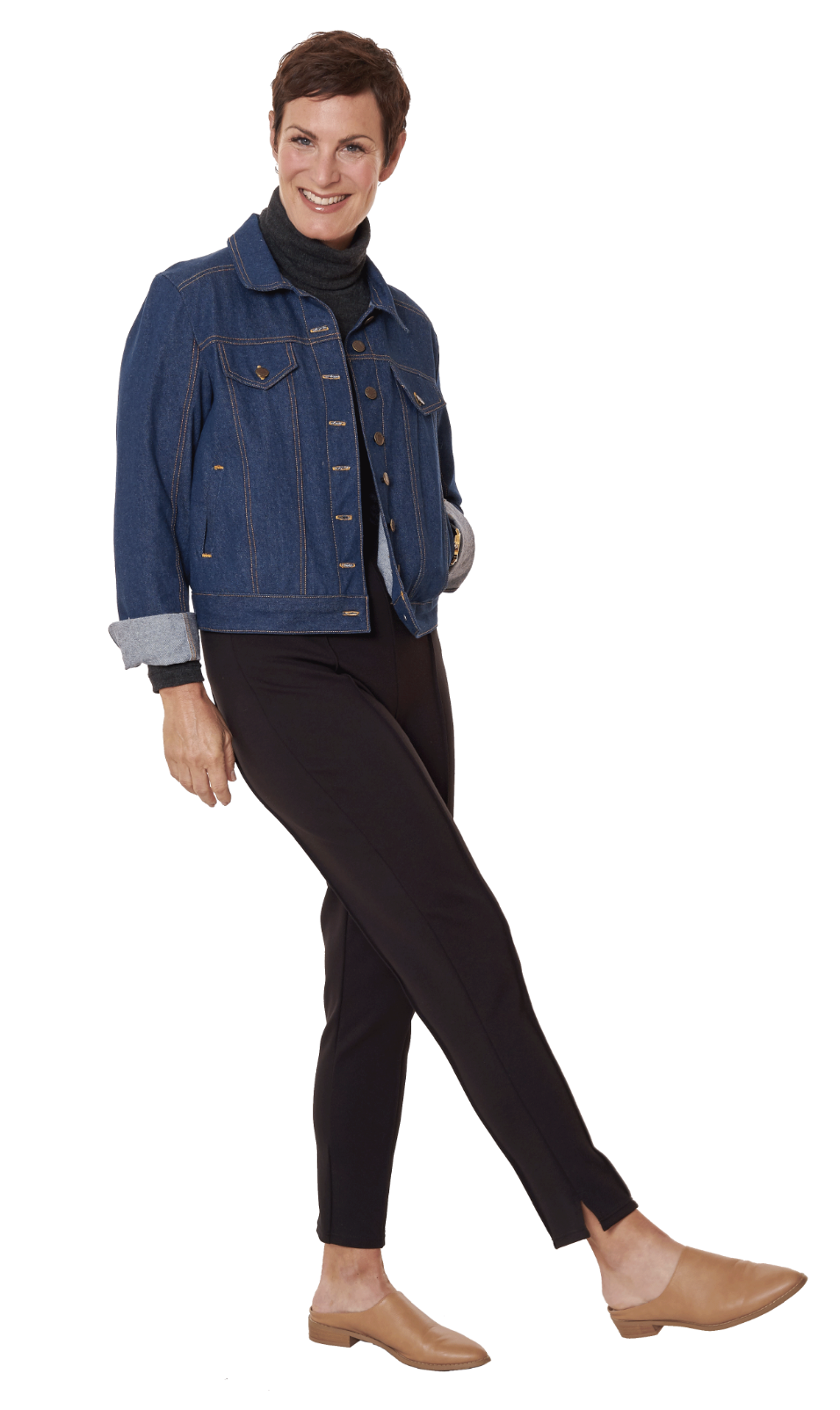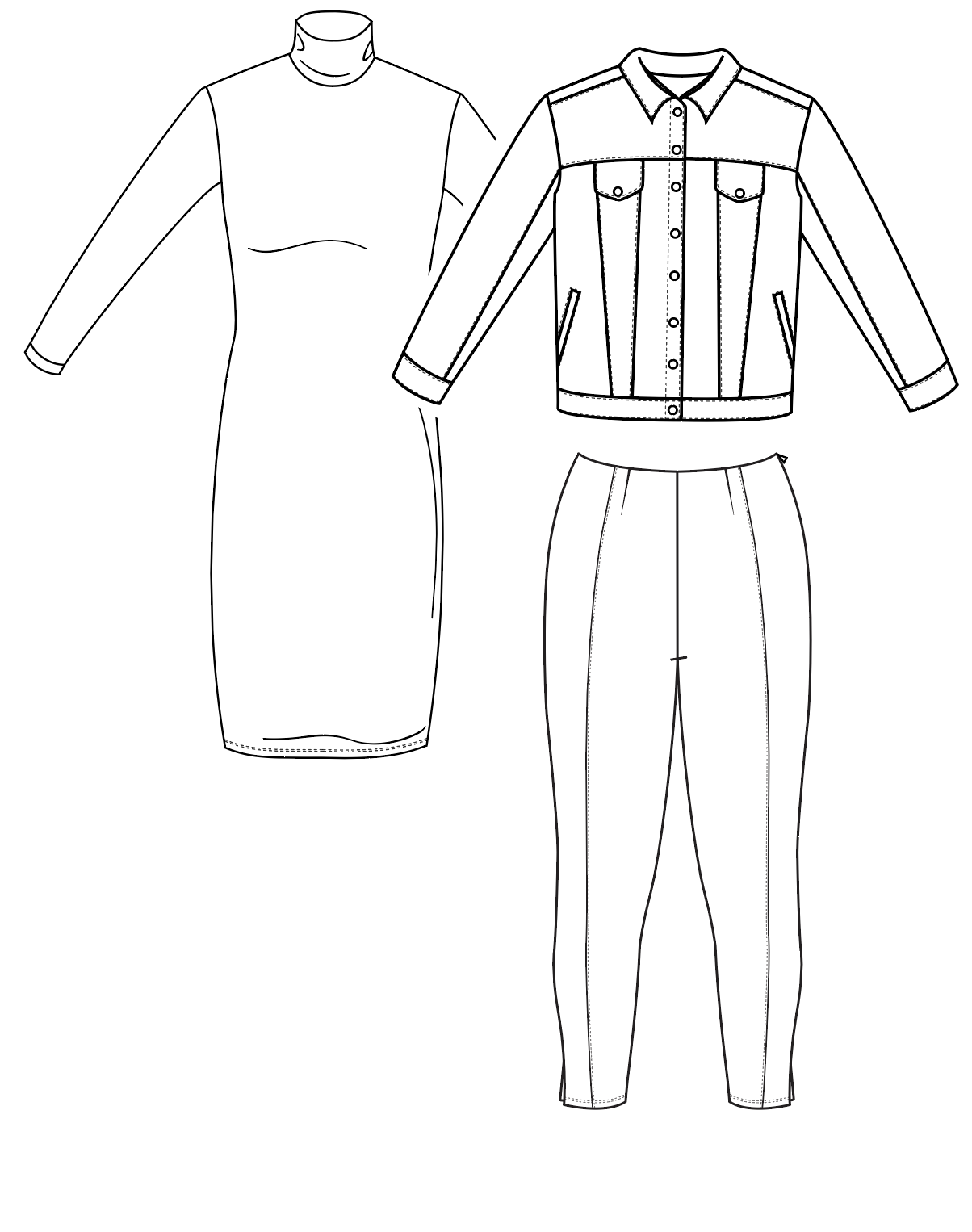 ---
Polished
Pair Angela and Dexter to create a look that is sleek and polished. The best thing about this power duo is they are both knit, meaning you can look professional and feel comfortable all at the same time.
Angela | Dexter | Black Mules | Earrings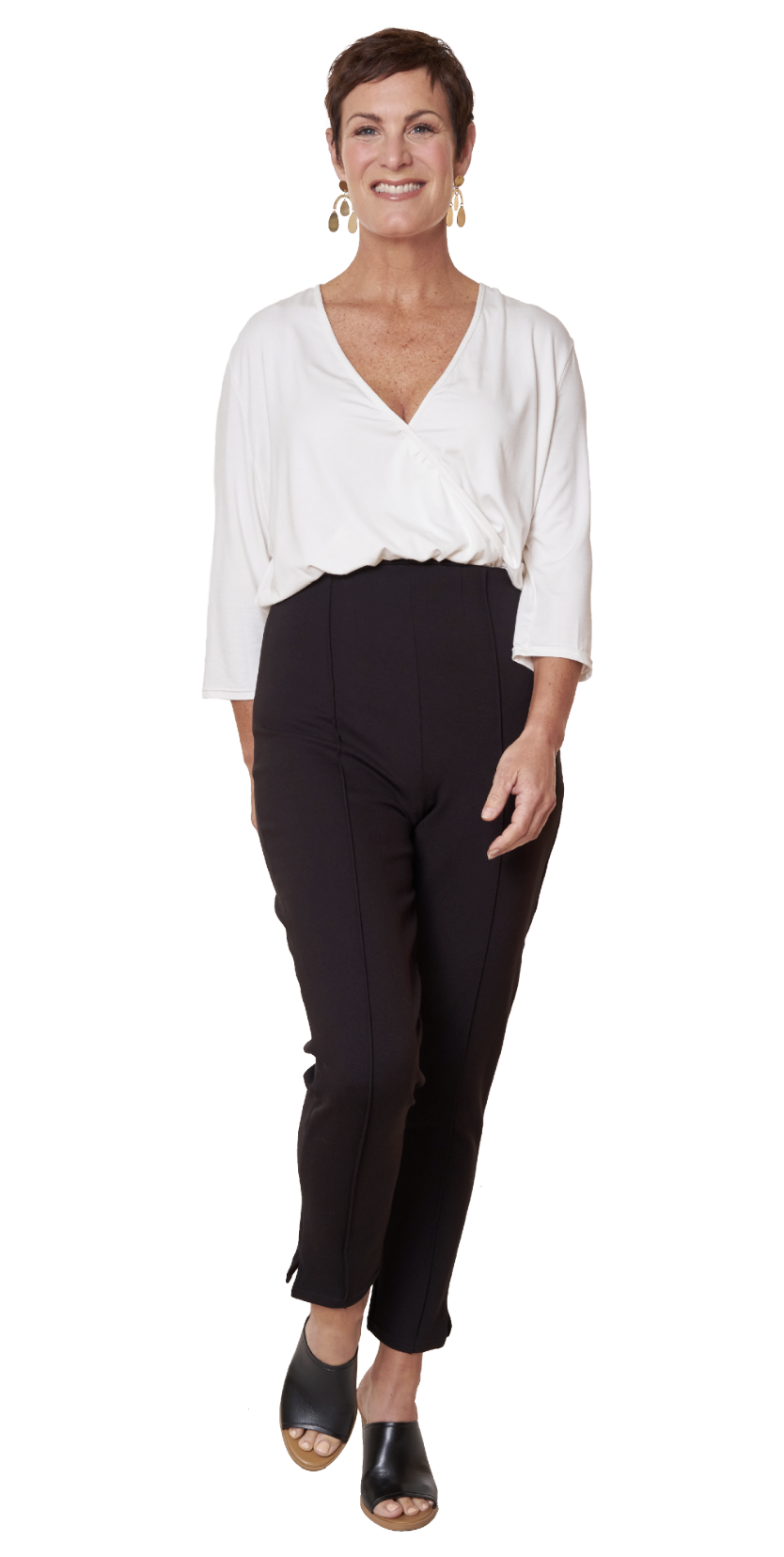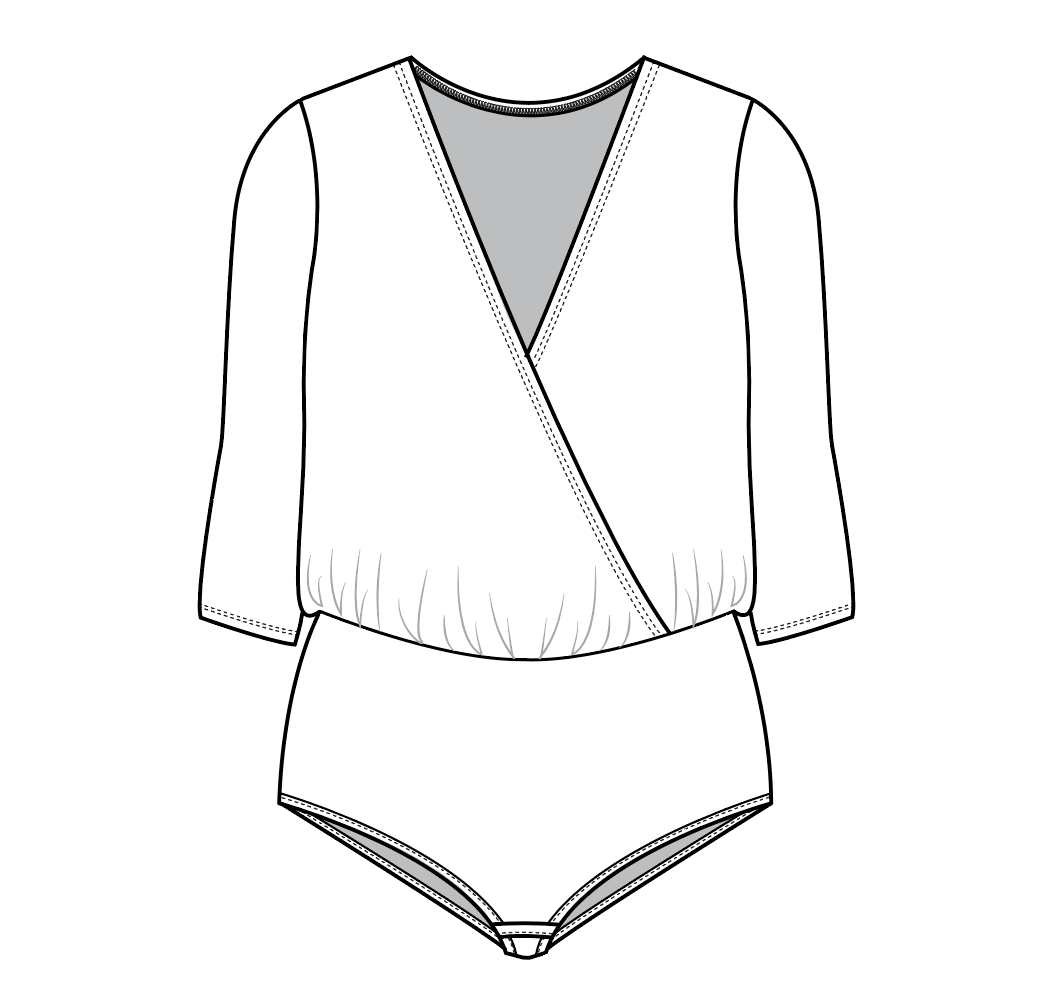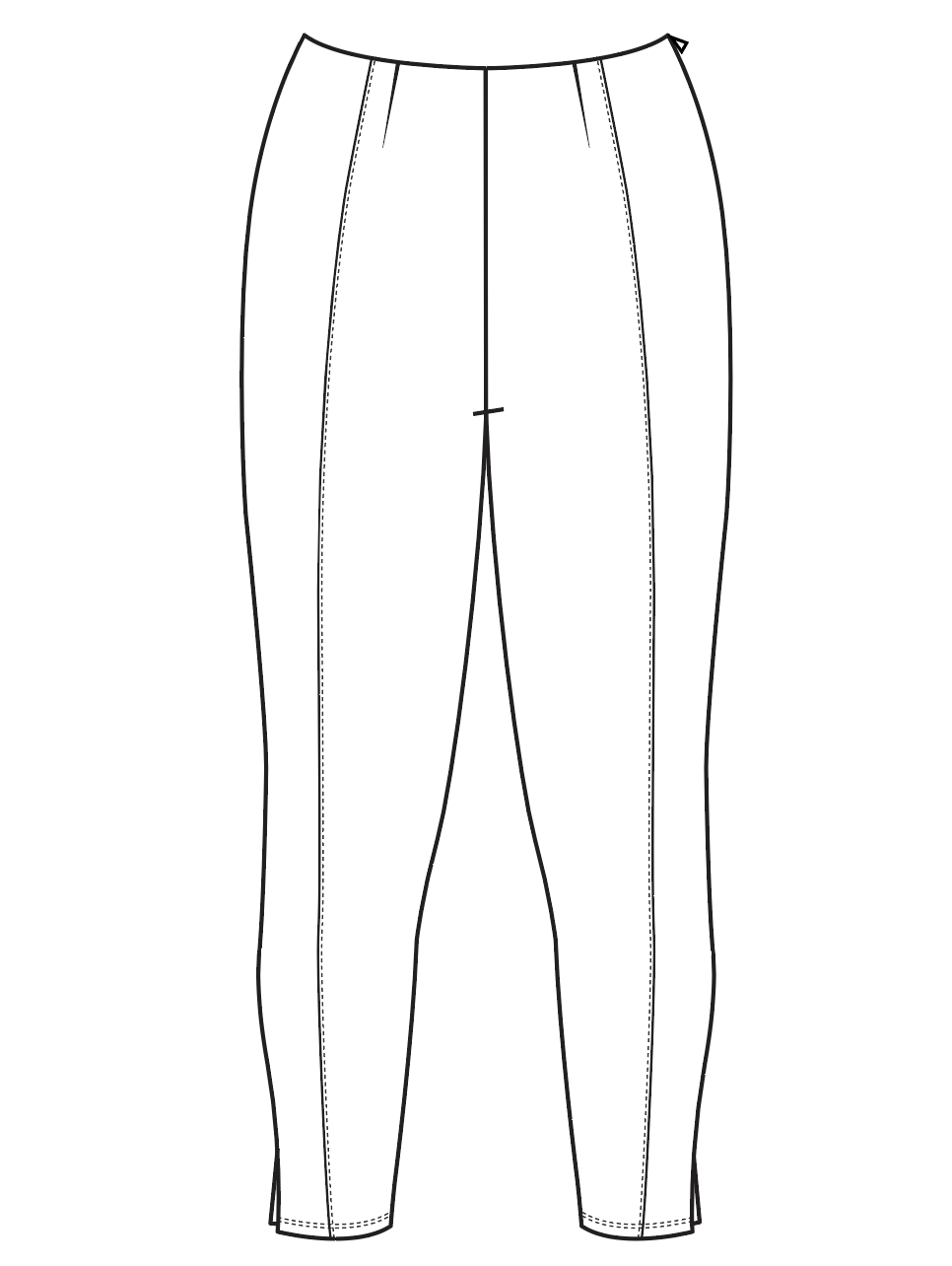 ---
Minimalist
Lean into the clean lines of the Dexter pants. Try by pairing Dexter with understated separates like Savannah and Quince. Try a neutral palette like we show here or bring a bold stroke of monochromatic color by color coordinating your ensemble.
Quince | Savannah | Dexter | Black Slides | Necklace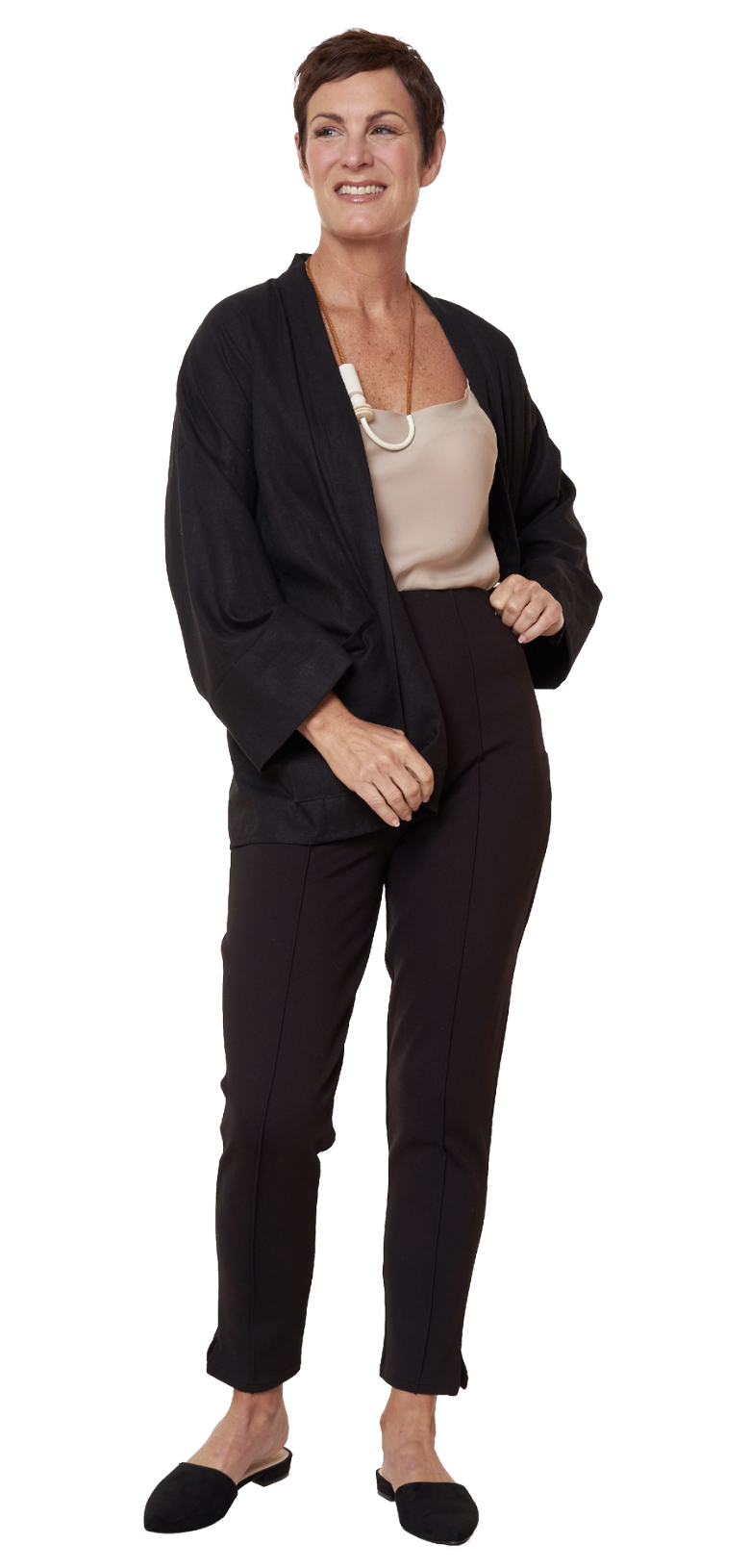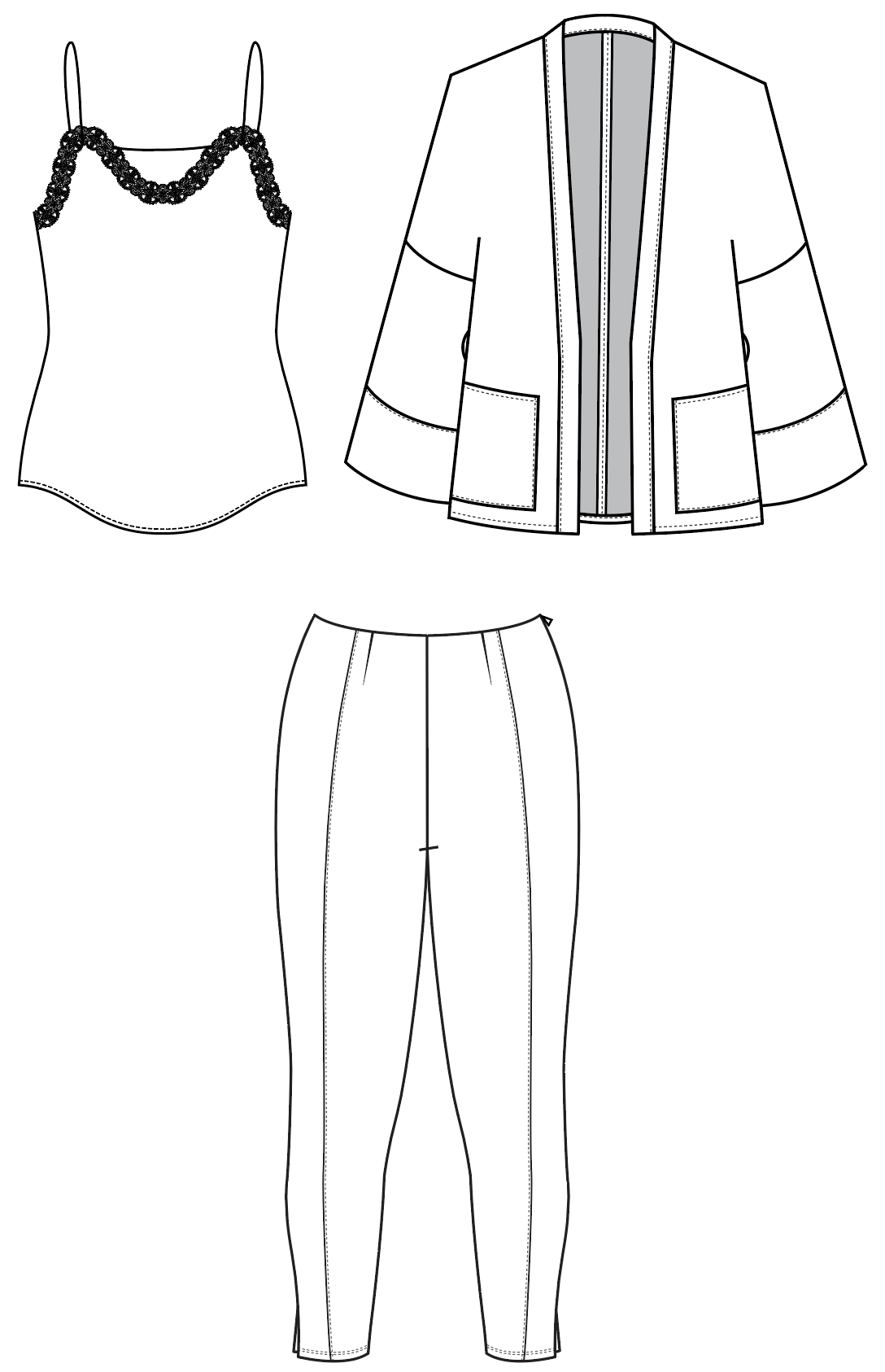 Join the Conversation
Sign in or become a Seamwork member to comment on this article.