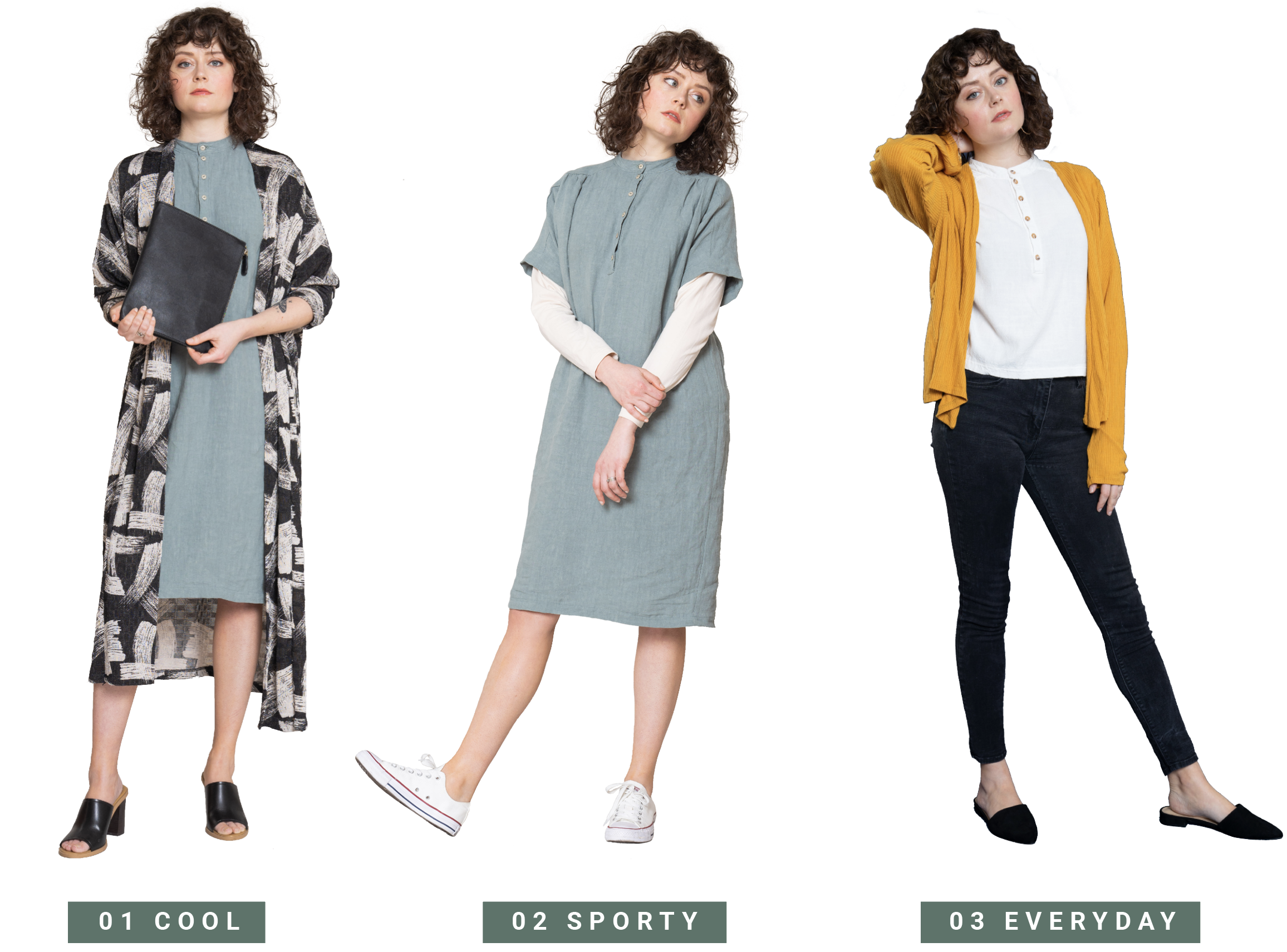 There are a lot of exciting reasons to sew your own me-made clothing, but it's also thrilling to style your new garments into your everyday wardrobe! The way we style ourselves doesn't only lift our moods—it allows us to express ourselves and show the world who we are.
With Seamwork Style, we want to inspire you to see the creative potential behind each pattern, because your me-mades should work for your life and your style.
The Jo dress has plenty of lovely details in its design, but it's also incredibly easy to add to your wardrobe of other me-made pieces. This month we'll show you how to layer on—or under—your Jo dress for a variety of occasions. You can even hack the Jo dress into a shirt, which gives you even more style possibilities! You'll love wearing your Jo dress (or shirt!) throughout all seasons.
---
Cool
Layer on a duster—like this lengthened Oslo—with your Jo dress for effortless cool-girl style. Don't forget to pair your look with your favorite clutch!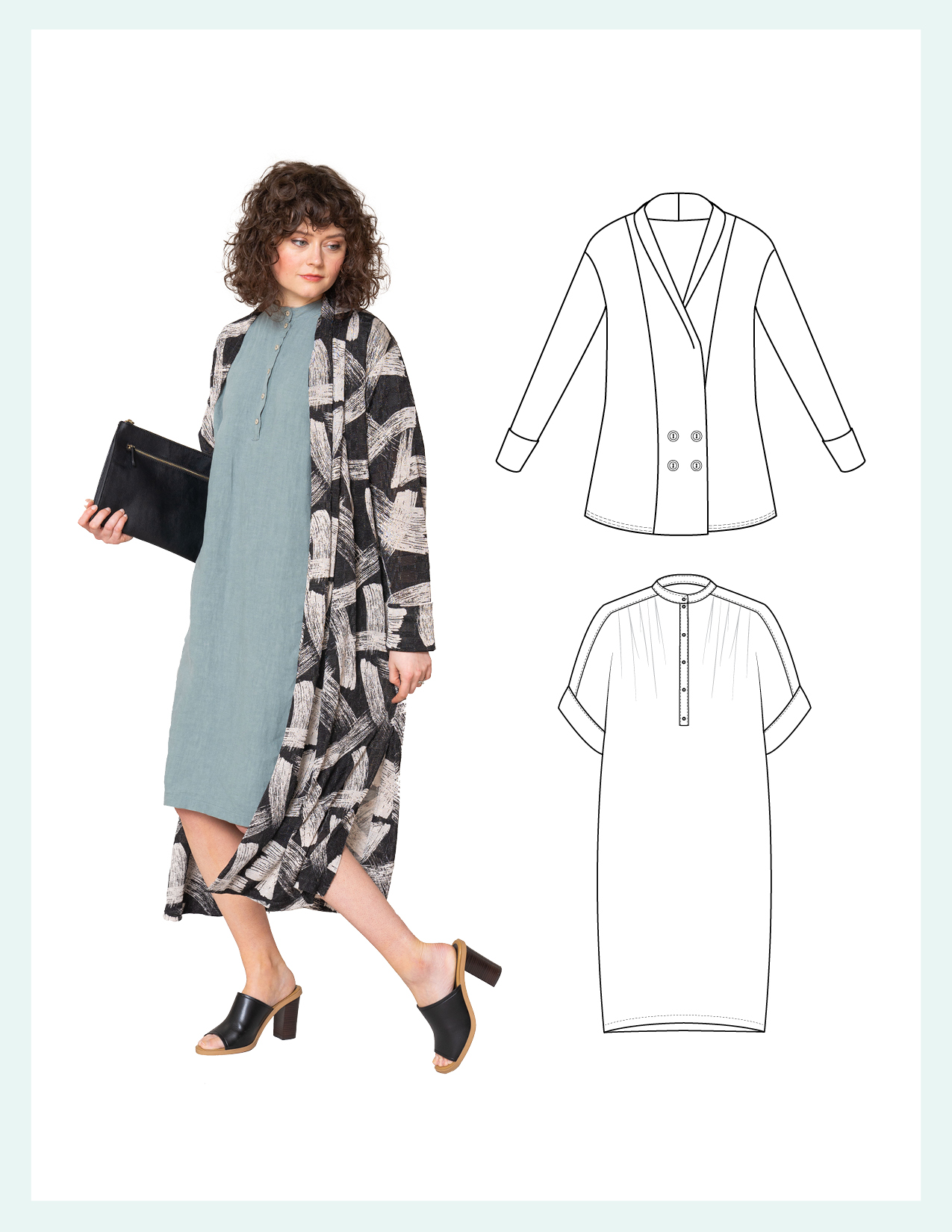 ---
Sporty
Layer a long sleeve shirt, like our Alice pattern, under your Jo dress for extra warmth and an extra pop of color. Wear some Chucks, and you're ready for a walk in the park, or any hang out!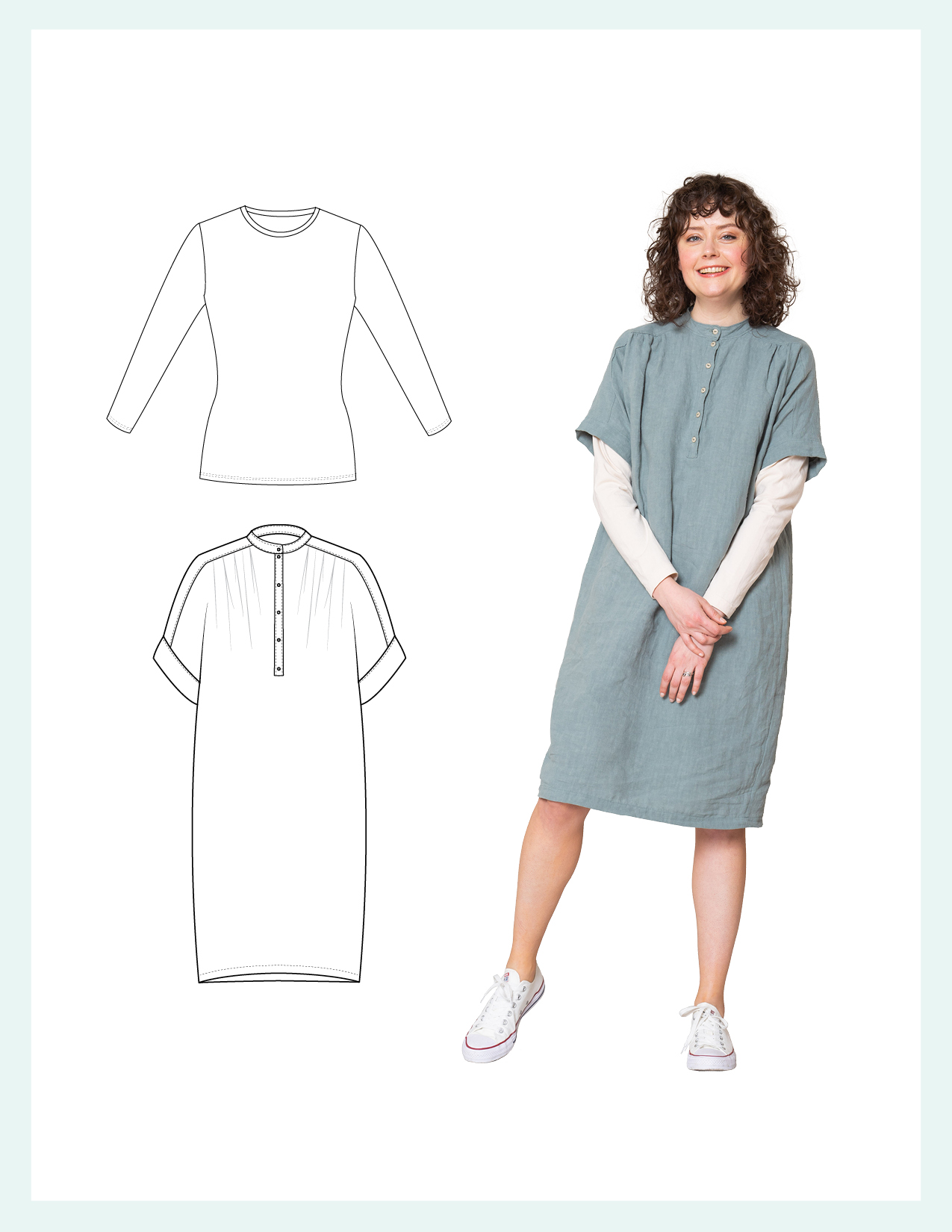 ---
Everyday
Hacking a dress into a shirt is always a great way to get extra mileage and style from a dress pattern. Pair your Jo shirt with a cardigan, like our Flor cardigan, and your favorite earrings, and you're ready for any occasion.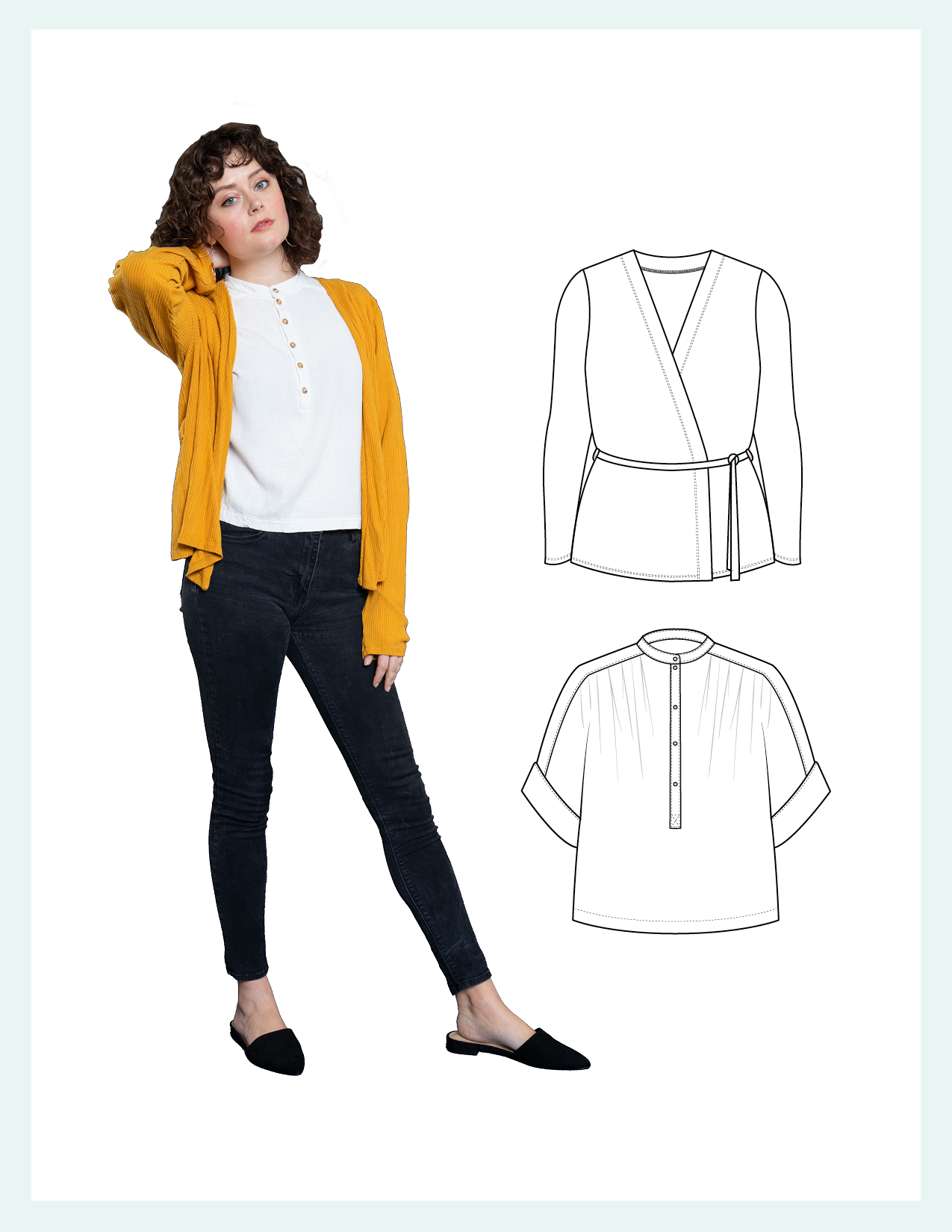 Join the Conversation
Sign in or become a Seamwork member to comment on this article.