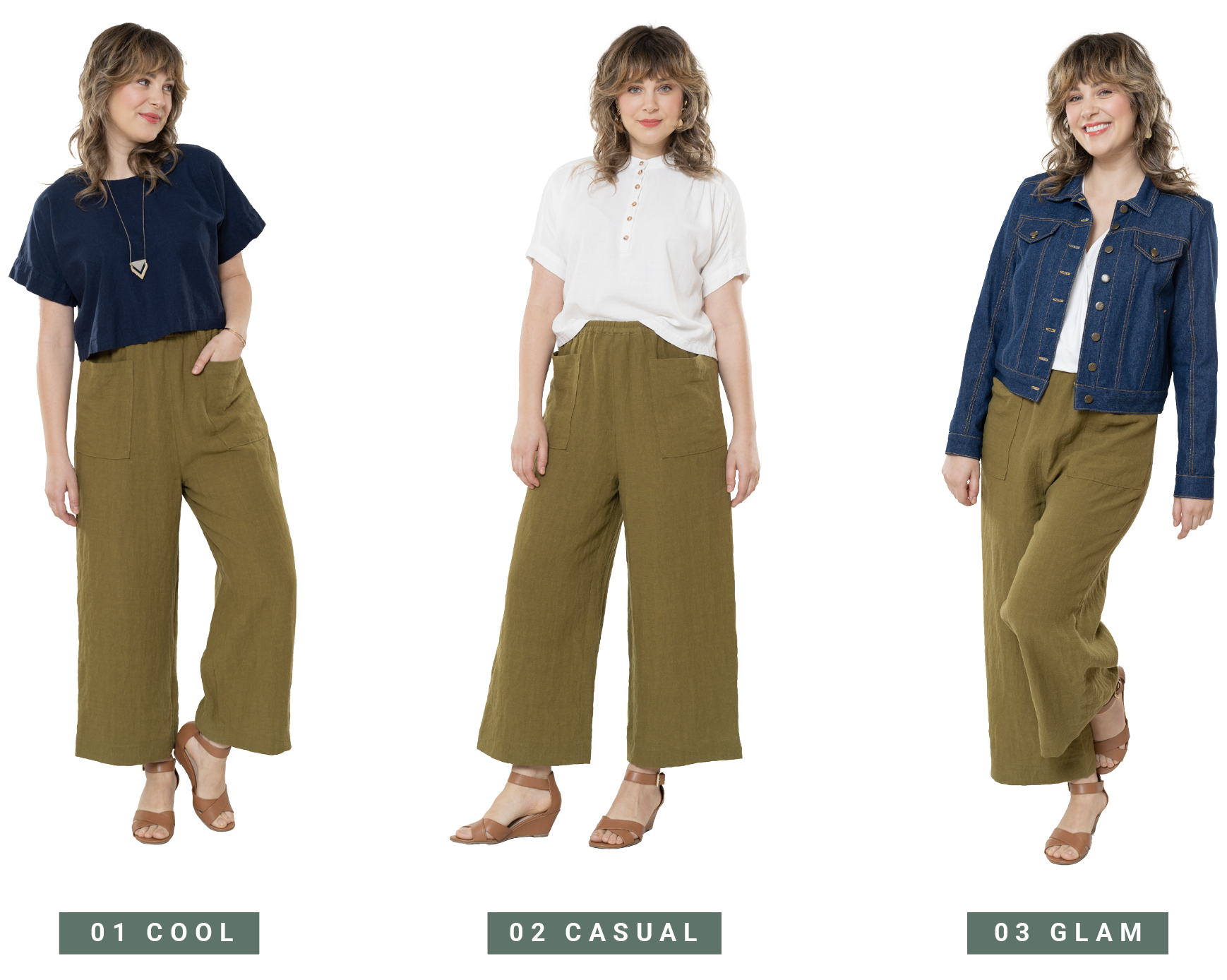 There are a lot of exciting reasons to sew your own me-made clothing, but it's also thrilling to style your new garments into your everyday wardrobe! The way we style ourselves doesn't only lift our moods—it allows us to express ourselves and show the world who we are.
With Seamwork Style, we want to inspire you to see the creative potential behind each pattern, because your me-mades should work for your life and your style.
The Joss pants have the magical combination of being amazingly stylish and comfortable to wear! These pants will take you through the seasons and work for a variety of styles. This month we'll show you a few different tops you can pair with the Joss pants to create a wide range of looks.
---
Cool
For a very on-trend silhouette, pair the Joss pants with the Bo top. Show how stylish wearing ample ease in your garments can be! Also, this look is totally secret pajamas.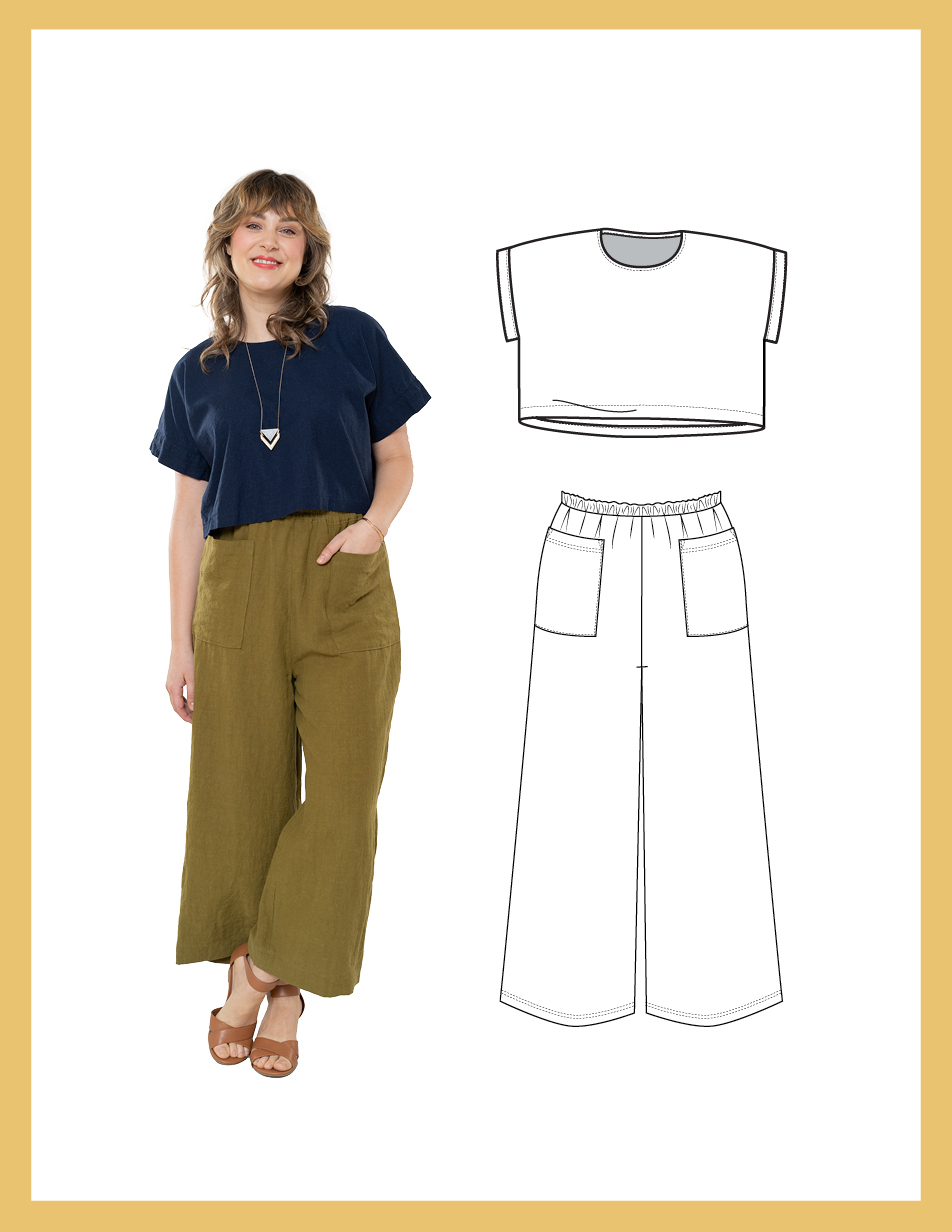 ---
Casual
Have you ever shortened a dress pattern into a top? The Jo dress makes an excellent all-occasion top, which goes perfectly with the Joss pants. If your top is too long, use a French tuck, like we did here!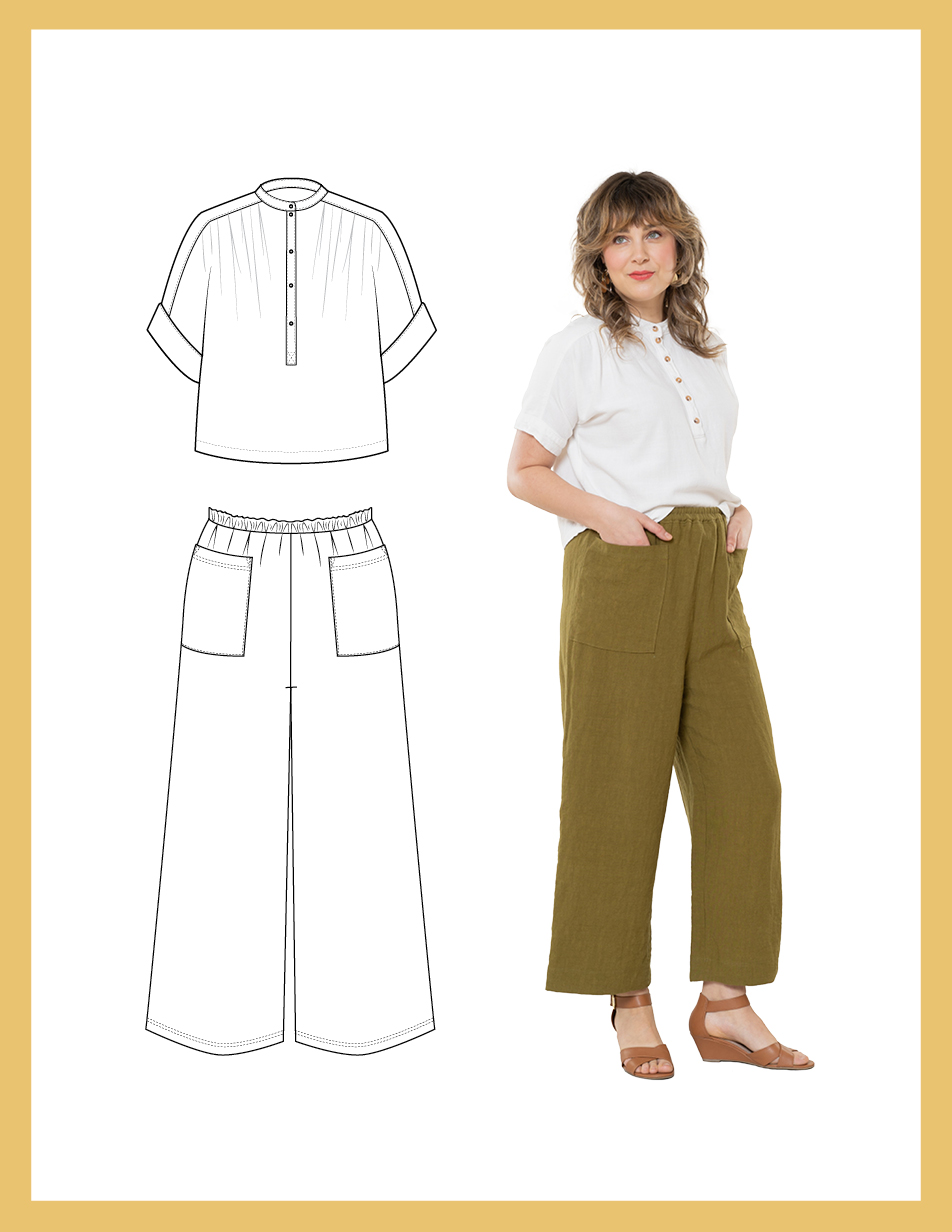 ---
Glam
Add a touch of glam to the Joss pants by pairing it with the Angela bodysuit! Not only will you look effortless, but you'll be just as comfortable!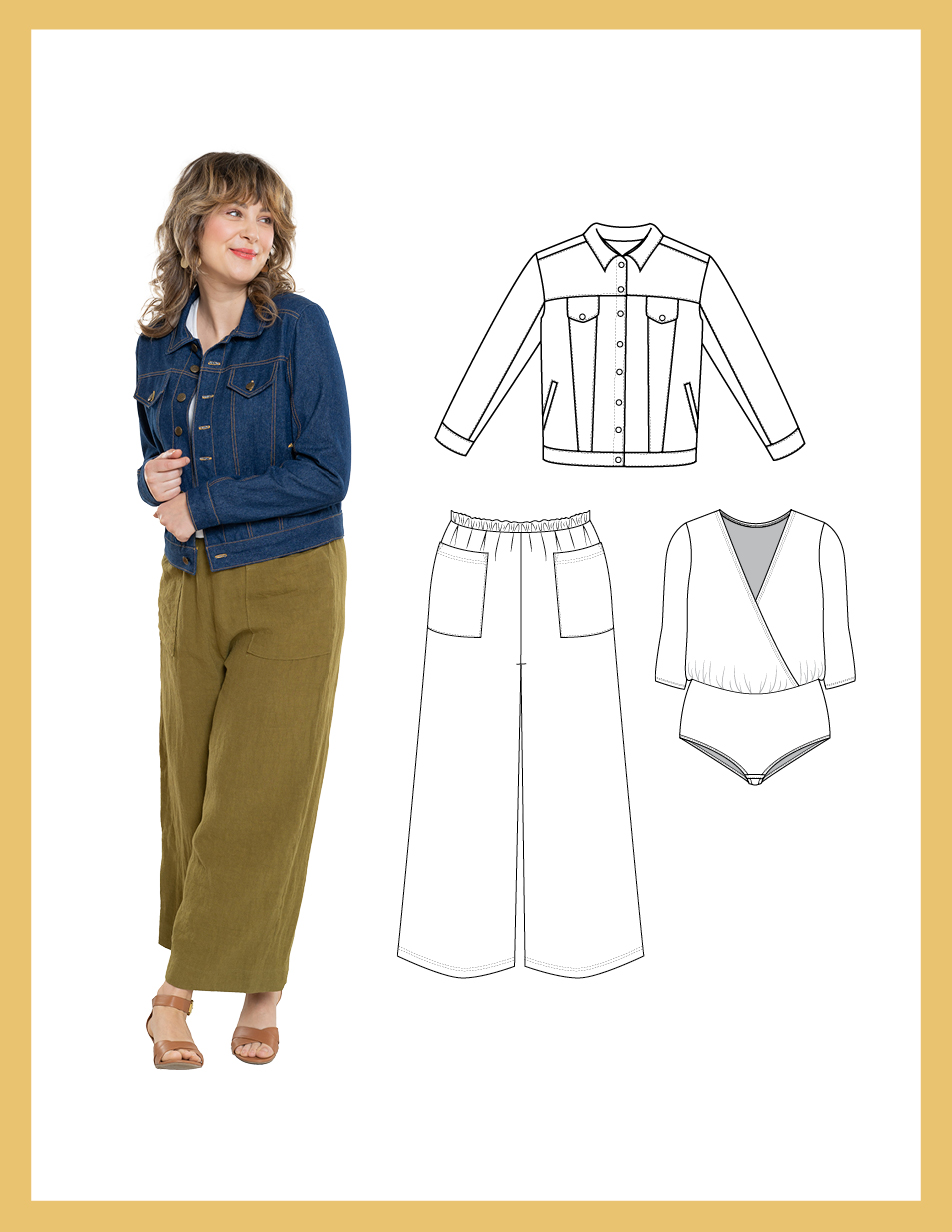 Join the Conversation
Sign in or become a Seamwork member to comment on this article.