There's something about long summer days that always seems to bring forth a sense of nostalgia. Whether it's strolling down the boardwalk with an ice cream cone in hand, or camping by the lake in the sun, we all have that favorite summertime memory that makes us long for simpler times. Sometimes, getting creative with styling can be as simple as looking back to your roots. What have you always loved about fashion? What styles have lasted the test of time with you?
If you are looking to add a classic piece to your wardrobe with a modern twist, then look no further than the Beckett overalls.
Overalls are the embodiment of a true wardrobe staple. The Beckett overalls give you that classic feel while incorporating modern details and a relaxed fit. Get creative with different fabrics and hardware to make them uniquely suited to your style and ready to pair with just about anything!
---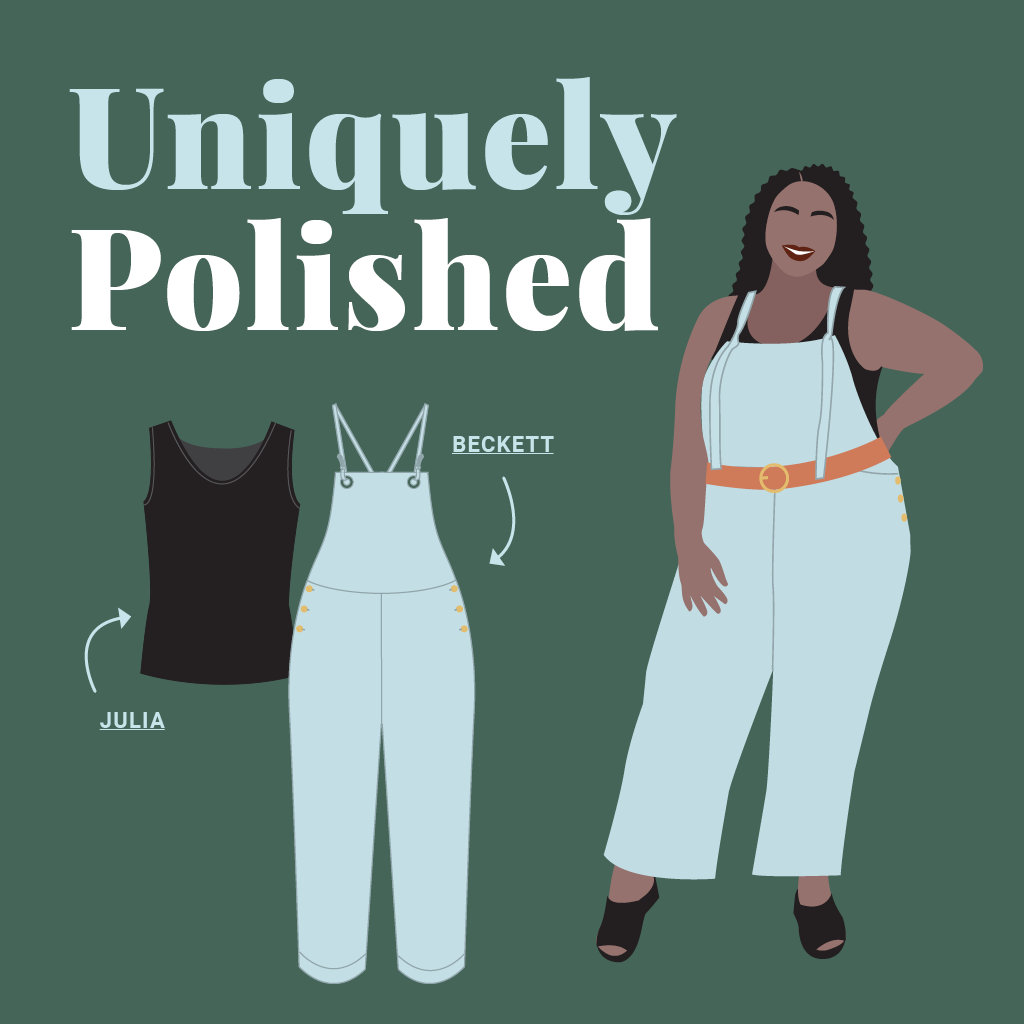 Let your Beckett overalls take center stage by layering a simple, fitted top underneath, like the Julia tank. Give your outfit some unique flair by polishing off your look with your favorite vintage belt and platforms.
---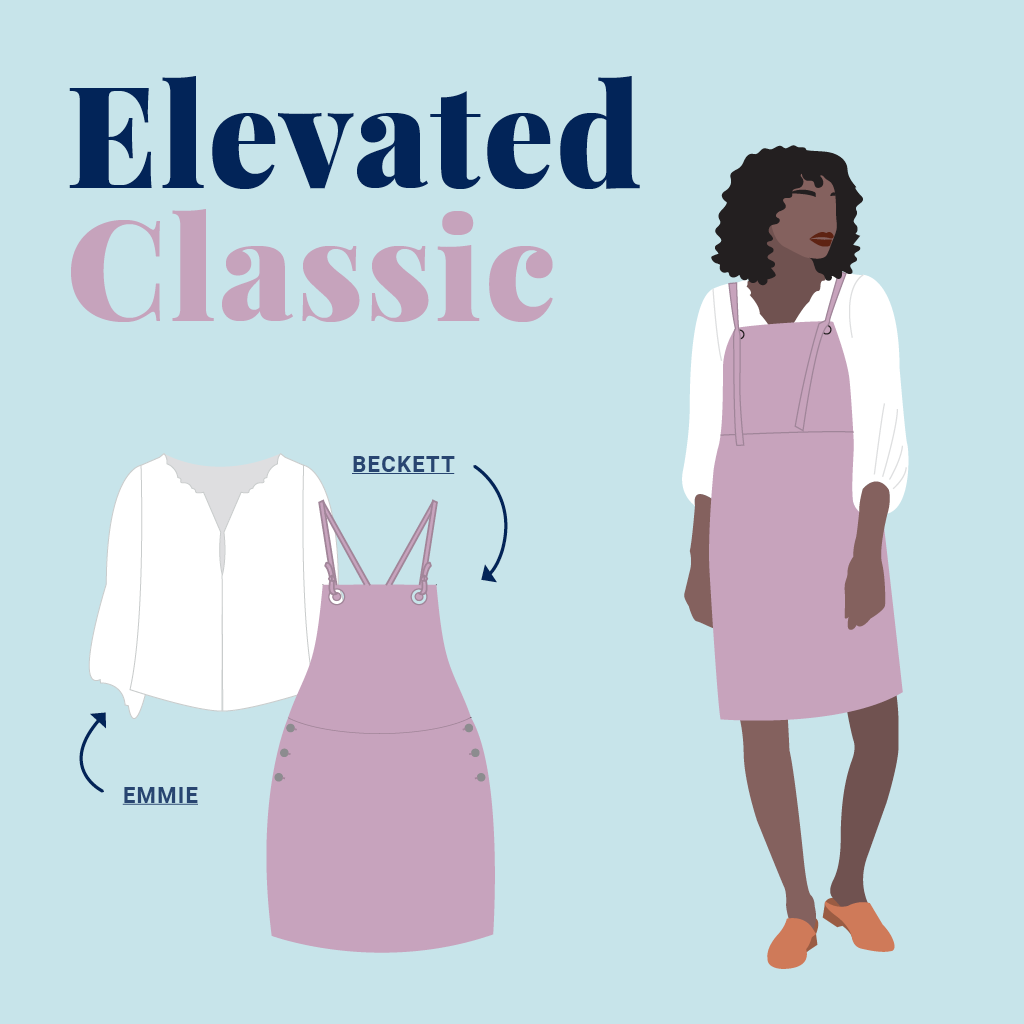 This month's member bonus version of Beckett is a jumper! This timeless piece is incredibly versatile and will give you all of those nostalgic feelings. Layer it on top of the Emmie top, which features beautiful, classic details that will further elevate this ensemble.

---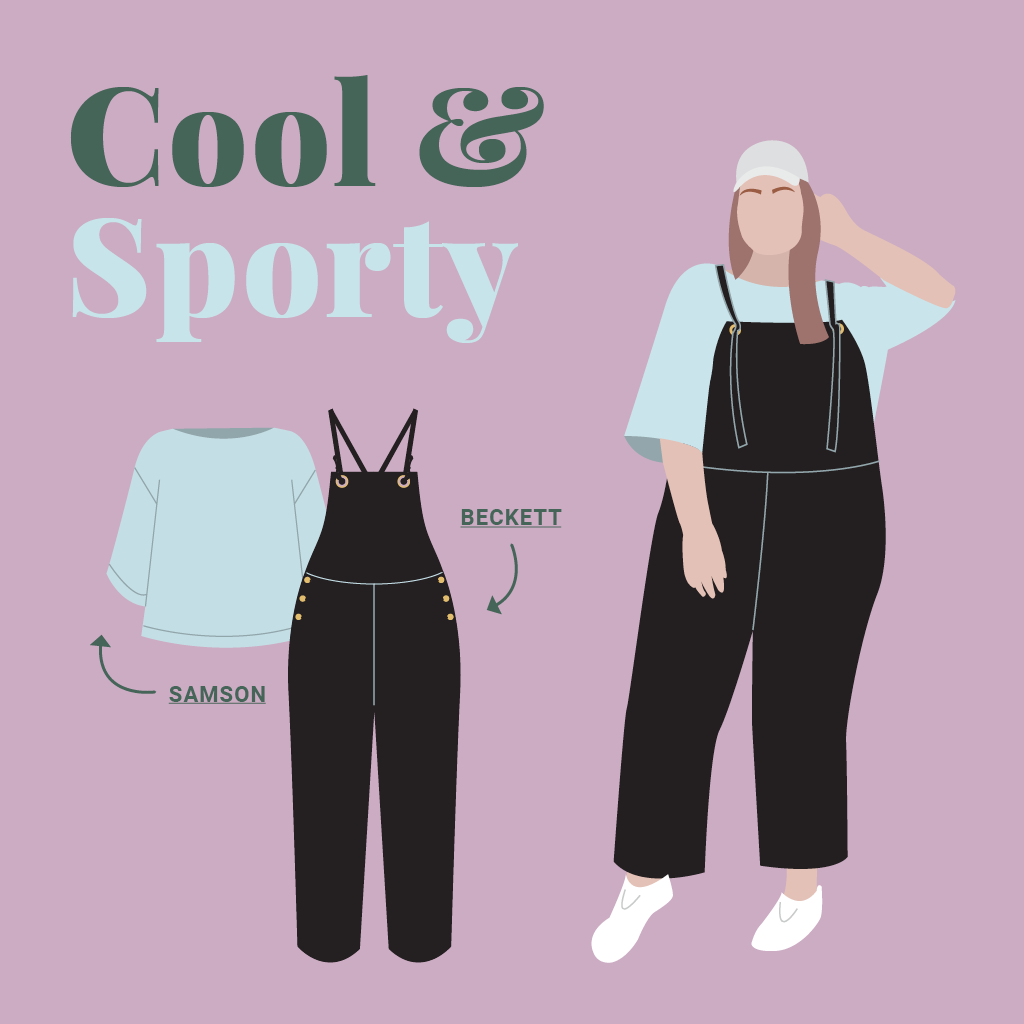 Who doesn't love wearing loose breezy layers in the summertime heat? Try pairing the Beckett overalls with the Samson top! These garments both feature a relaxed fit that will not only keep you cool, but make you look it as well. Top it off with your favorite baseball cap for a sporty finish.

---
Join the Conversation
Sign in or become a Seamwork member to comment on this article.