With another round of Design Your Wardrobe just around the corner (sign up here), it is an important reminder to be intentional about the garments we choose to sew. One of the most valuable things to be found in a piece of clothing is versatility. That's why here at Seamwork, we choose to celebrate the beauty of versatile basics! Enter the Tai pattern. As both a tunic and a dress, this pattern is sure to refresh your wardrobe and spark your creativity.
---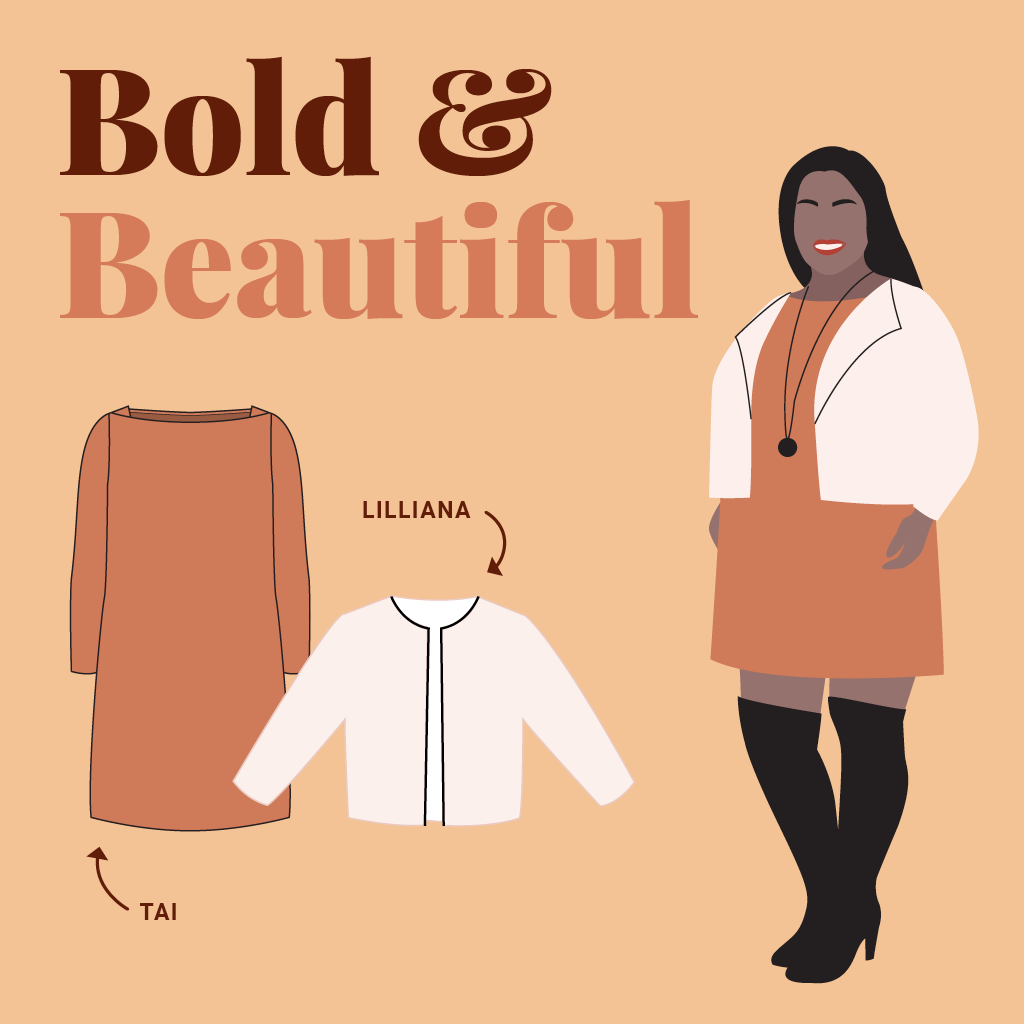 Why not go bold by sewing up the Tai dress in your favorite bright colored fabric? You can balance out this pop of color by pairing it with the Cozy Lilliana jacket in a neutral color. To further elevate this striking ensemble—and be daring—put on your tallest pair of leather boots.

---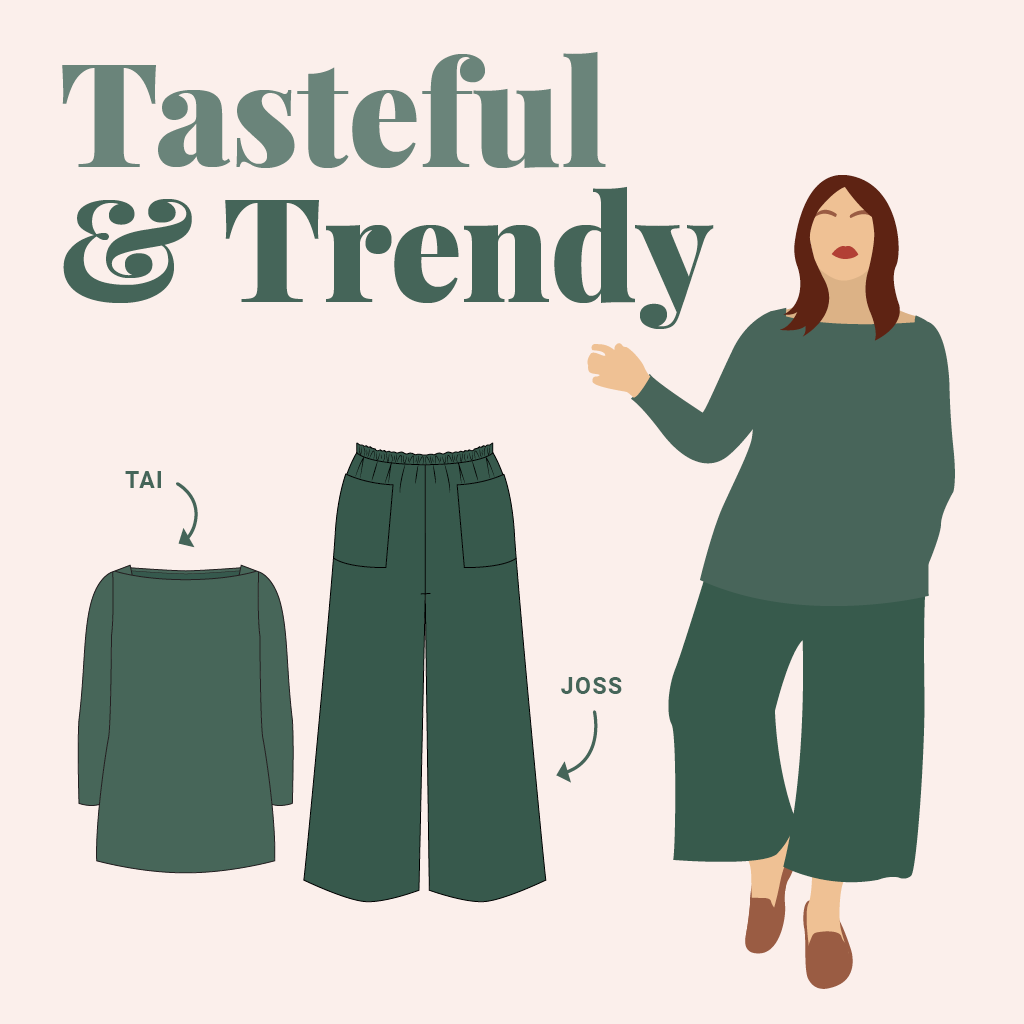 Loose-fitting garments have been very in-style for the past couple of years, and we don't foresee that changing any time soon! For a super comfy and on-trend look, layer the Tai tunic with the Joss pants. You can even take your outfit to another level by choosing coordinating fabrics. For some extra class, finish off this look with some cute loafers.

---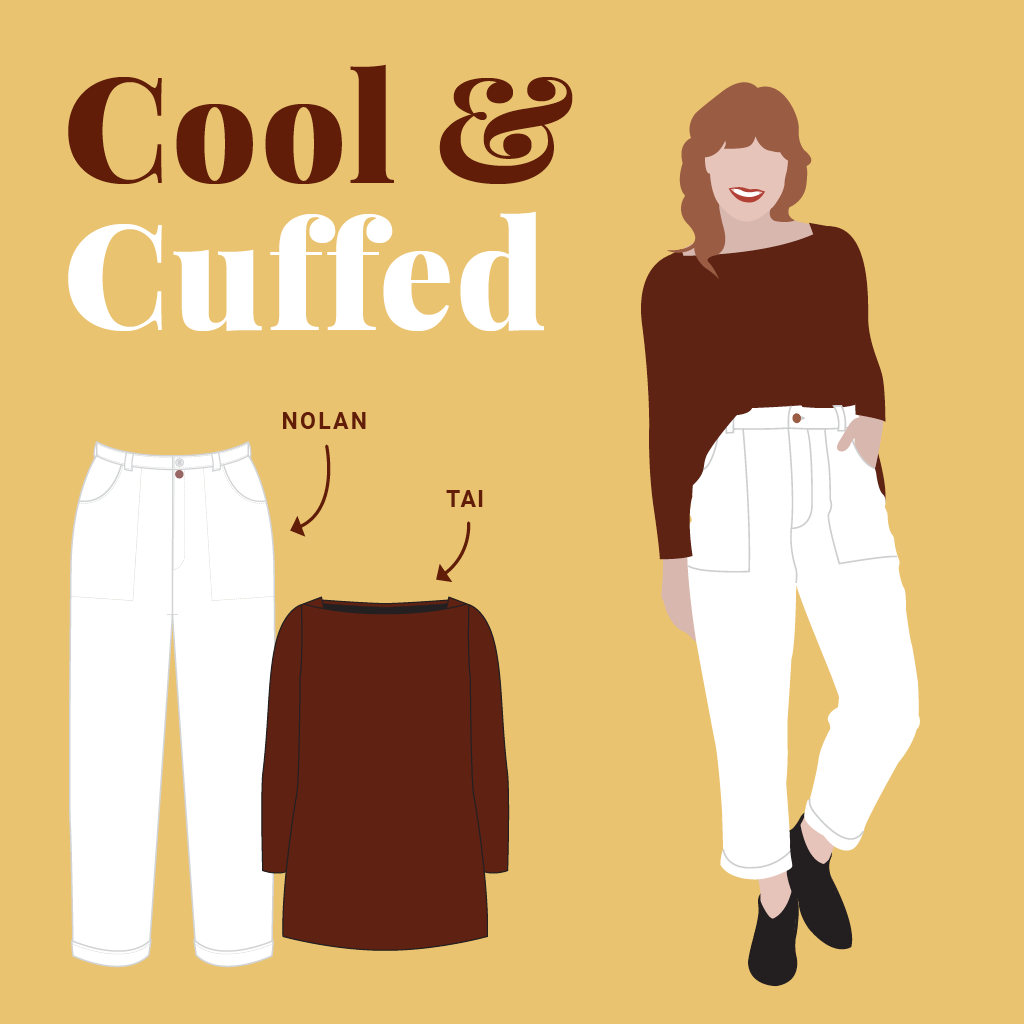 Cuffing your garments can often give them a more tailored appearance. Try cuffing the sleeves of your Tai tunic and tucking the front into the Nolan pants, which also feature a cool cuff detail. Finish off this look with some short booties or your favorite pair of sneakers.

Join the Conversation
Sign in or become a Seamwork member to comment on this article.