Seamwork patterns are a great way to build and add variety to your wardrobe. Each pattern takes no more than three hours from cut to finish, meaning you can expand your wardrobe and your knowledge of sewing in just one afternoon. Mix and match the ever-evolving list of Seamwork patterns for an easy, customizable wardrobe of clothes you love. When you subscribe you will get two easy-to-make patterns a month, helping you achieve the perfect me-made wardrobe.
This month we styled the Harrington trunks for two looks that are perfect for an action-packed summer.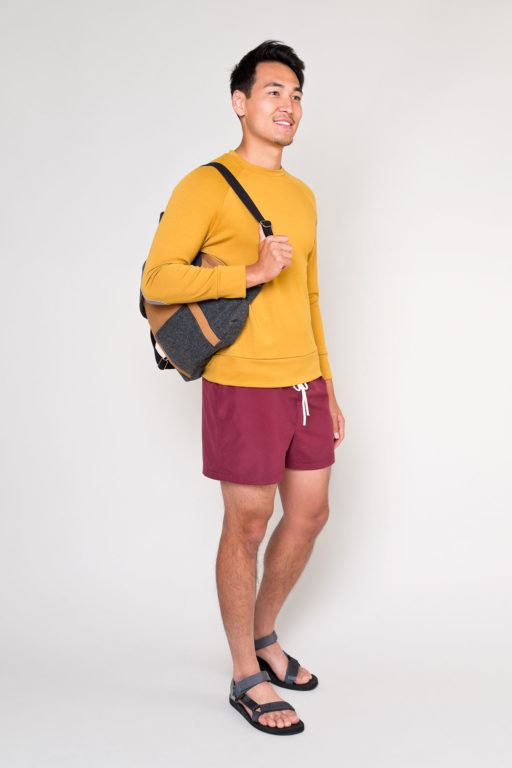 Need the perfect outfit for your next hike? We've got you covered. Harrington is comfortable enough to make the trek, and best of all you'll be prepared for all the swimming holes along the way. Try pairing these versatile shorts with Paxson. Then top this look with a Cooper bag and you will be ready to hit the trails.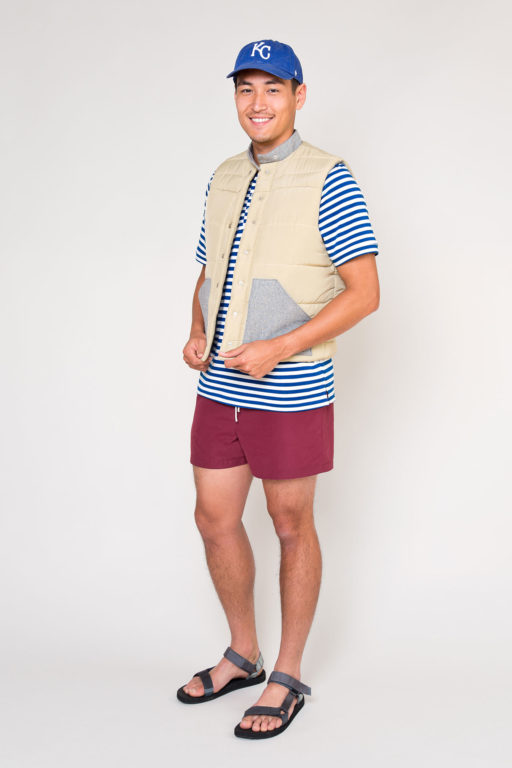 Although Harrington was created with swimwear in mind, that doesn't mean you can't make these shorts for everyday wear. Try sewing Harrington in a mid-weight woven, and you are bound to end up with your new favorite summer staple. The Eugene henley perfectly complements Harrington's easy lines. Finish this look with the Denali vest and your favorite baseball cap.