There is a powerful sense of community among people who sew—we share the same excitement when finishing a garment, run into the same questions about tricky sewing techniques, and we love to geek out over fabric. Seeing finished sewing projects can help get ideas flowing, so we are taking you inside a Seamworker's closet to talk about the joys of a handmade wardrobe.
Meet Erin. She first started sewing as a child and returned to it as an adult as a way to channel her creative energy. Getting inspiration from street style, Erin eschews mainstream fashion's limited portrayal of body types, "I tend to take my inspiration from fellow makers and friends."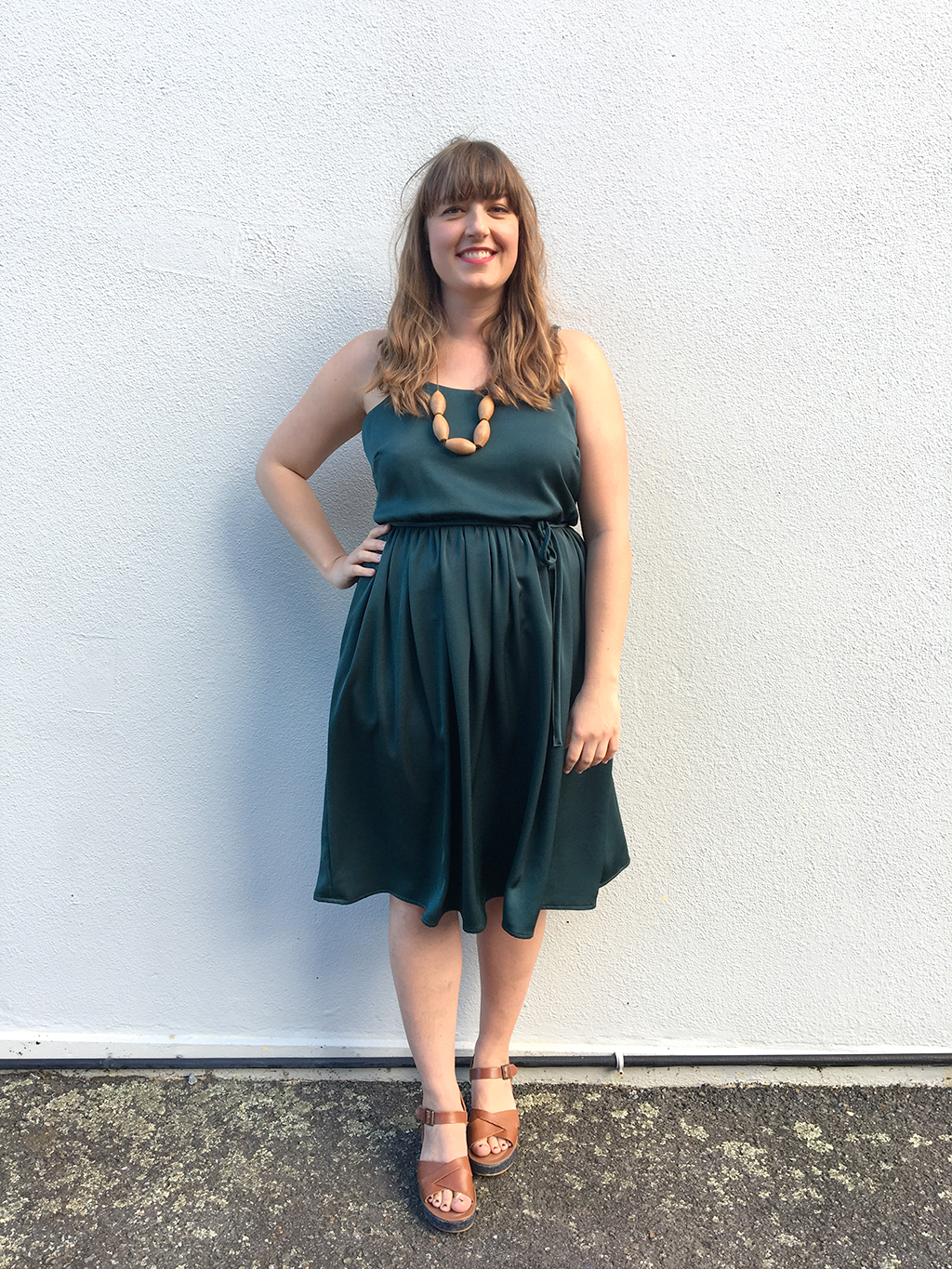 Erin's sharing her Catarina dress, made from a swishy triacetate fabric she bought from The Fabric Store in New Zealand. If your style matches Erin's, be sure to check out her Instagram to see more of her handmade garments.
Erin's Style Profile
Who is your favorite sewing blogger
Karyn Valino—from The Workroom in Toronto—inspires folks all over the world with her business, her Instagram, and her blog, and I'm incredibly lucky to be able to call her a friend. Karyn taught me most of what I know about sewing, has endless amazing ideas, and still gives me pointers and answers even though I now live almost 10,000 miles away!
What is your favorite sewing tip?
Use quality materials and tools. Sewing is a big investment of your time and creativity, and it's such a shame when that investment is let down by cheap materials. Use nicer fabric and you're more likely to love your garment and wear it all the time!
What are three words that best describe your style?
Eclectic, Thoughtful, Uninhibited

Favorite Seamwork pattern
I made the Reno and Dakota bikini set this summer. It was a fun challenge to work with elastic and swimsuit fabric, and I'm thrilled with the results. A good fitting bathing suit is hard to find, so this is such a rewarding project.

Go-to accessory
I have a reclaimed wood beaded necklace from Natty, a local maker here in Wellington, NZ. I love how it goes with every single outfit. Supporting local makers is a nice bonus too! 

Favorite flower
Poppies
The best shoes
I'm a tall lady, and I work in an office, so I wear oxfords/derbys most days and reserve my heels for special occasions. I think it's important to take care of your feet, so my approach to footwear is fairly practical (but still stylish!).
Favorite sewing tool
I love a beautiful finish, so I'm very fond of my machine's edgestitch foot. It helps me do perfect topstitching and to keep my stitches in the ditch. I couldn't have imagined what a game changer this foot would be!