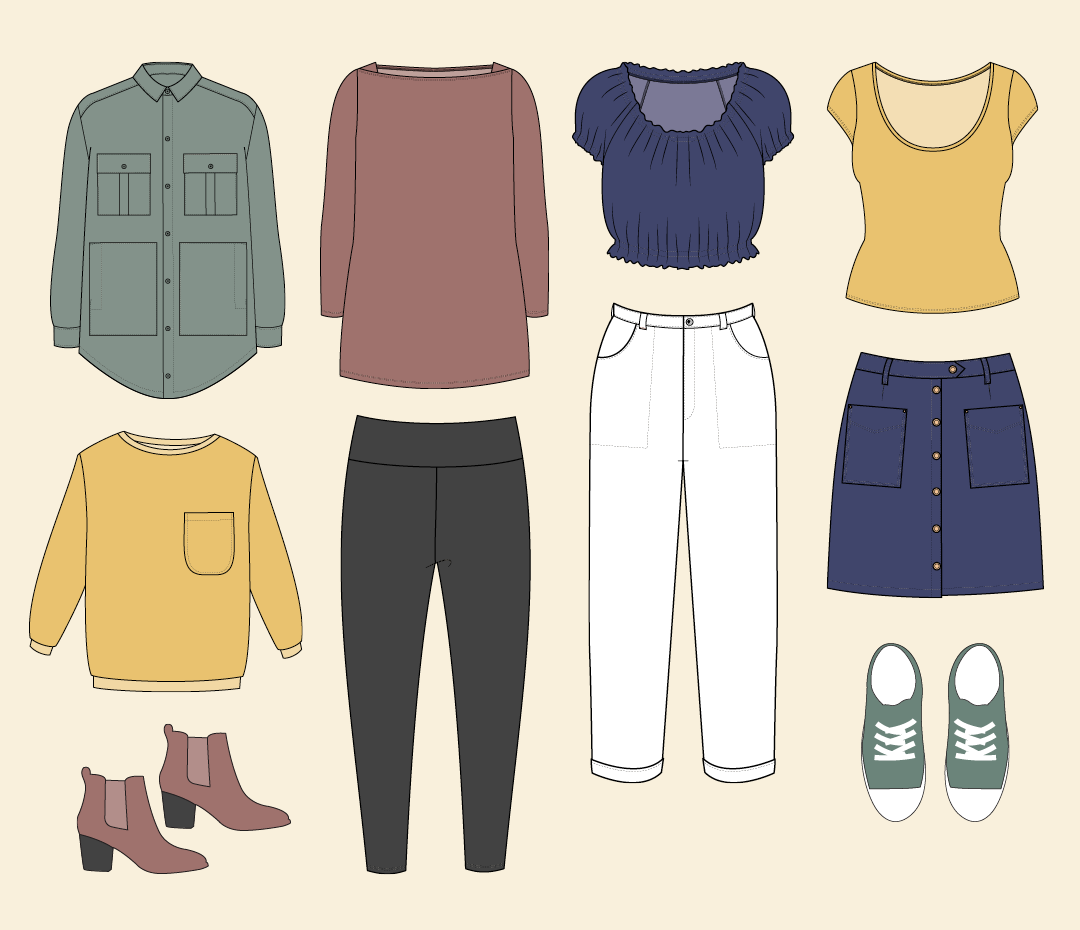 Have you been searching for an ultra-versatile garment that you can wear all year long, with just about any item in your wardrobe—and one that provides rewarding skill-building opportunities for your sewing? Then look no further than the Bud shacket. This cleverly constructed garment is a cross between an unlined jacket and a relaxed button-up shirt, perfect for layering. With special details such as pleated chest pockets, patch pockets with side openings, and a locker loop at the back yoke, this shacket is an all-around stunner and the ideal base for a capsule wardrobe.
Follow along with me as I style the Bud shacket to create a cool capsule wardrobe you'll love to sew and wear.
Outfit 01
Bud, Leonora, Orlando, chucks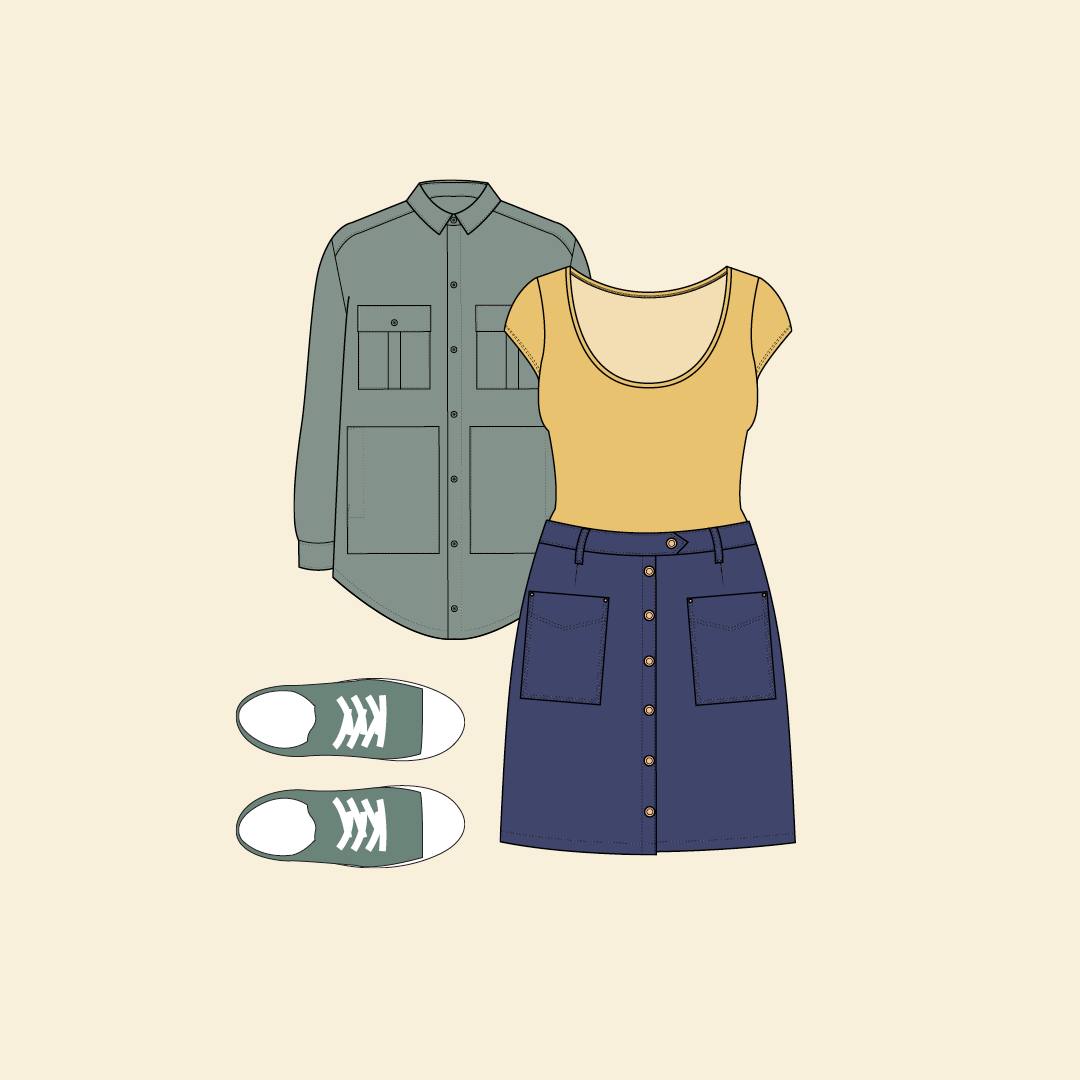 Try pairing the Bud shacket with the Leonora skirt and the Orlando T-shirt. The high waistline of this skirt will create a nice contrast with the length of the shacket. Finish off this look with your favorite pair of chucks.
Outfit 02
Bud, Nolan, Madhu, boots
For a slightly utilitarian vibe, wear Bud with the Nolan pants. These pants are fitted at all the right places with a relaxed, comfortable silhouette, high-rise, and slightly pegged legs. To add a touch of softness to this look, slip on the Madhu cropped raglan top.
Outfit 03
Bud, Tai, Shelly, boots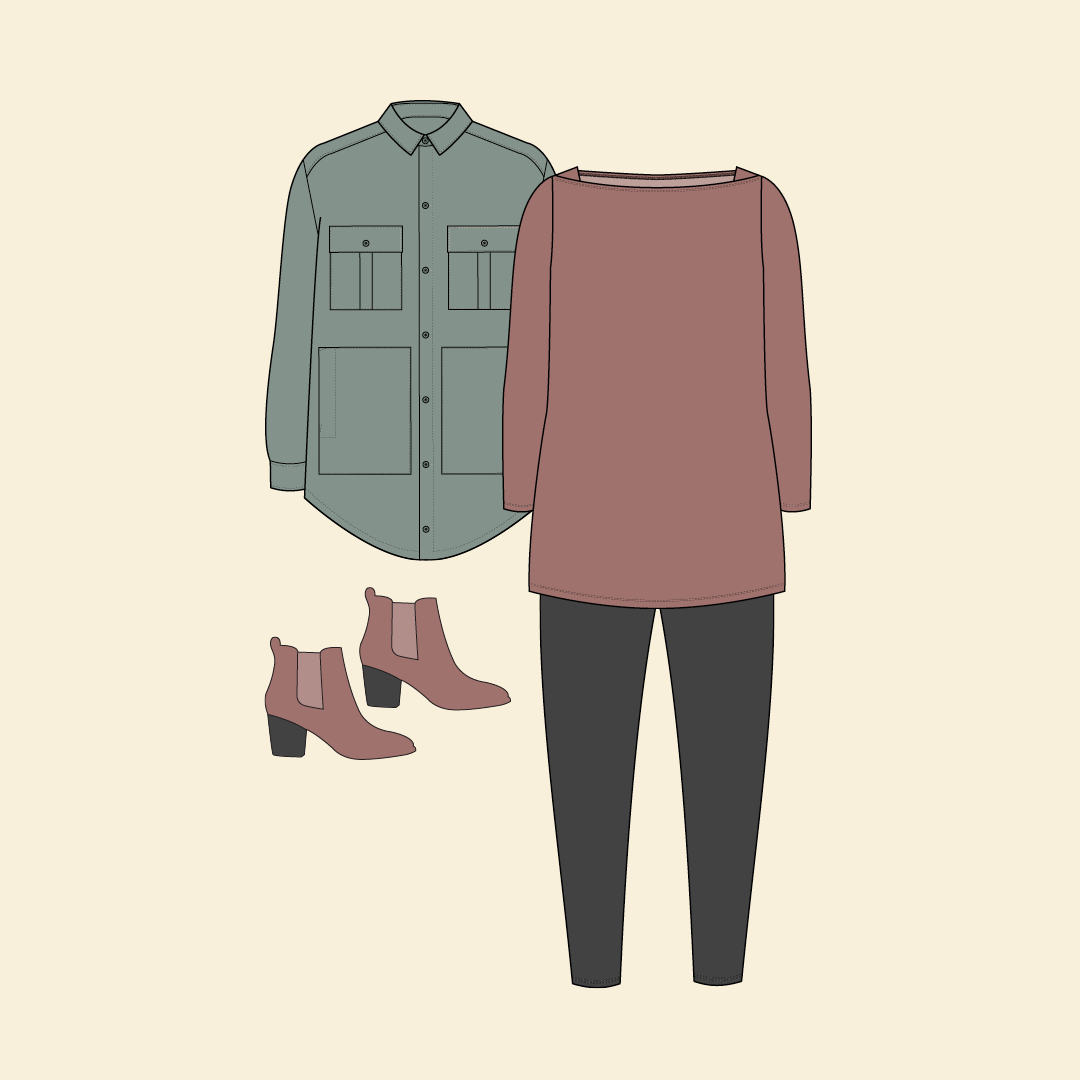 The Tai tunic is designed for knits and has a slim fit, long sleeves, boat neckline, and shoulder gussets for comfort, making it perfect for layering under the Bud shacket. Pop on the Shelly leggings and boots for a sleek finish.
Outfit 04
Bud, Skipper, Nolan, chucks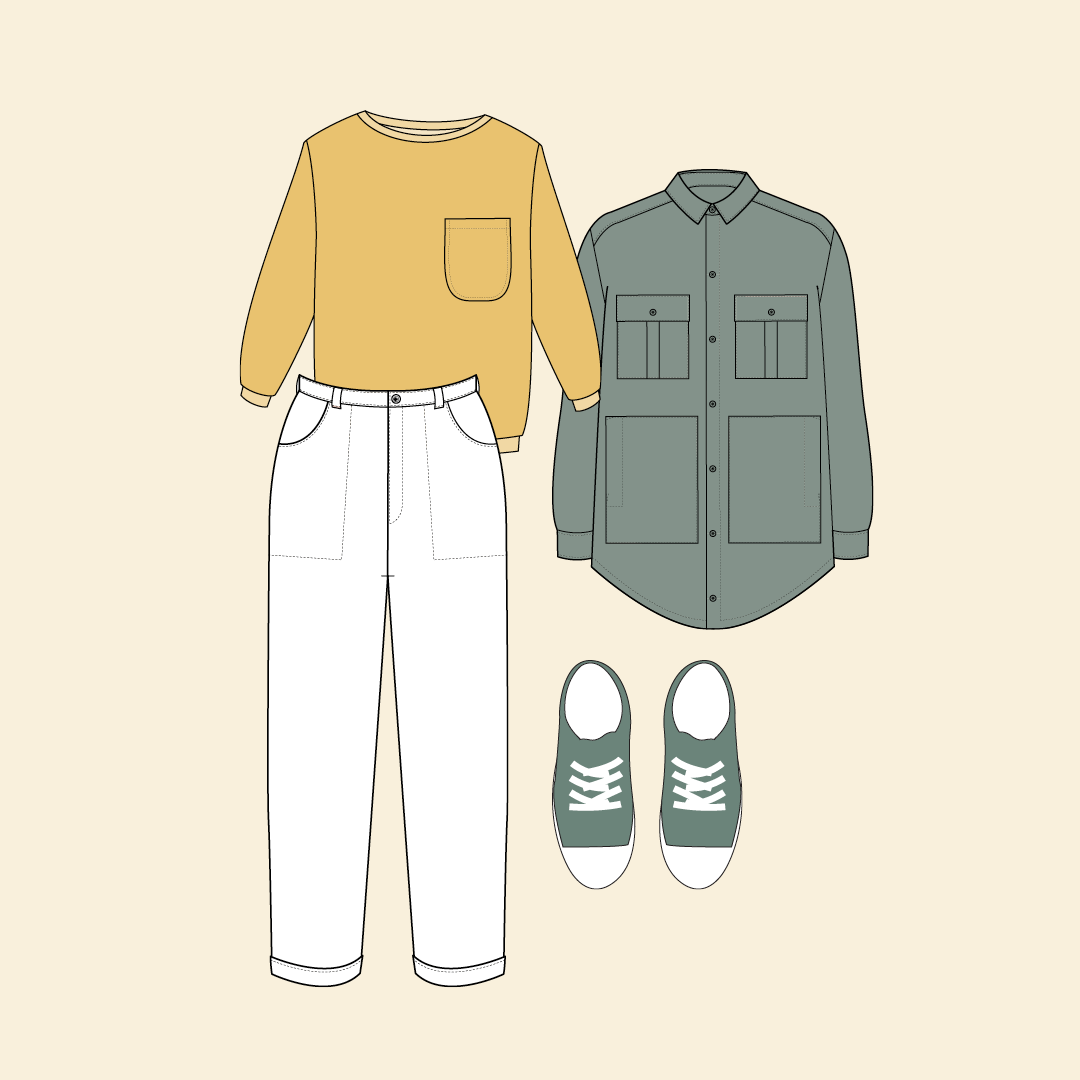 On breezy days, wear the Skipper sweatshirt underneath Bud for extra warmth. Play with different fabrics to make it your own. Did I mention this pattern has a sweet patch pocket? For a casual yet put-together finish to this outfit, slip on the Nolan pants and chucks.
Outfit 05
Bud, Leonora, Madhu, boots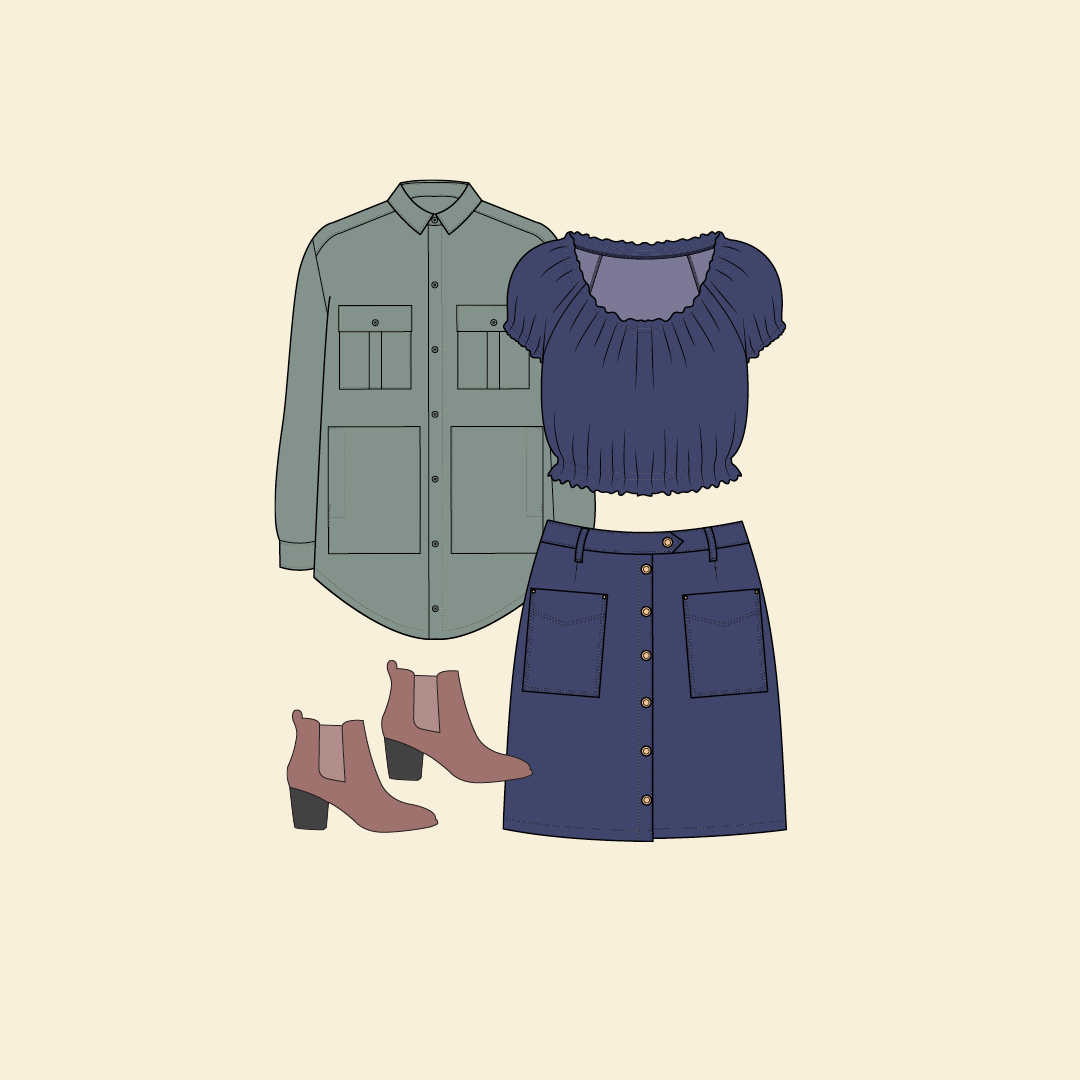 You already know that Bud and Leonora make a great match, but try pairing them with the Madhu top to show off all the fun details this skirt has to offer. This cool skirt has all of the traditional features of denim garment construction, including flat-felled seams, a classic back yoke, belt loops, and jean hardware. You can even try tying your Bud shacket at the waist for some extra definition.
Outfit 06
Bud, Tai, Nolan, boots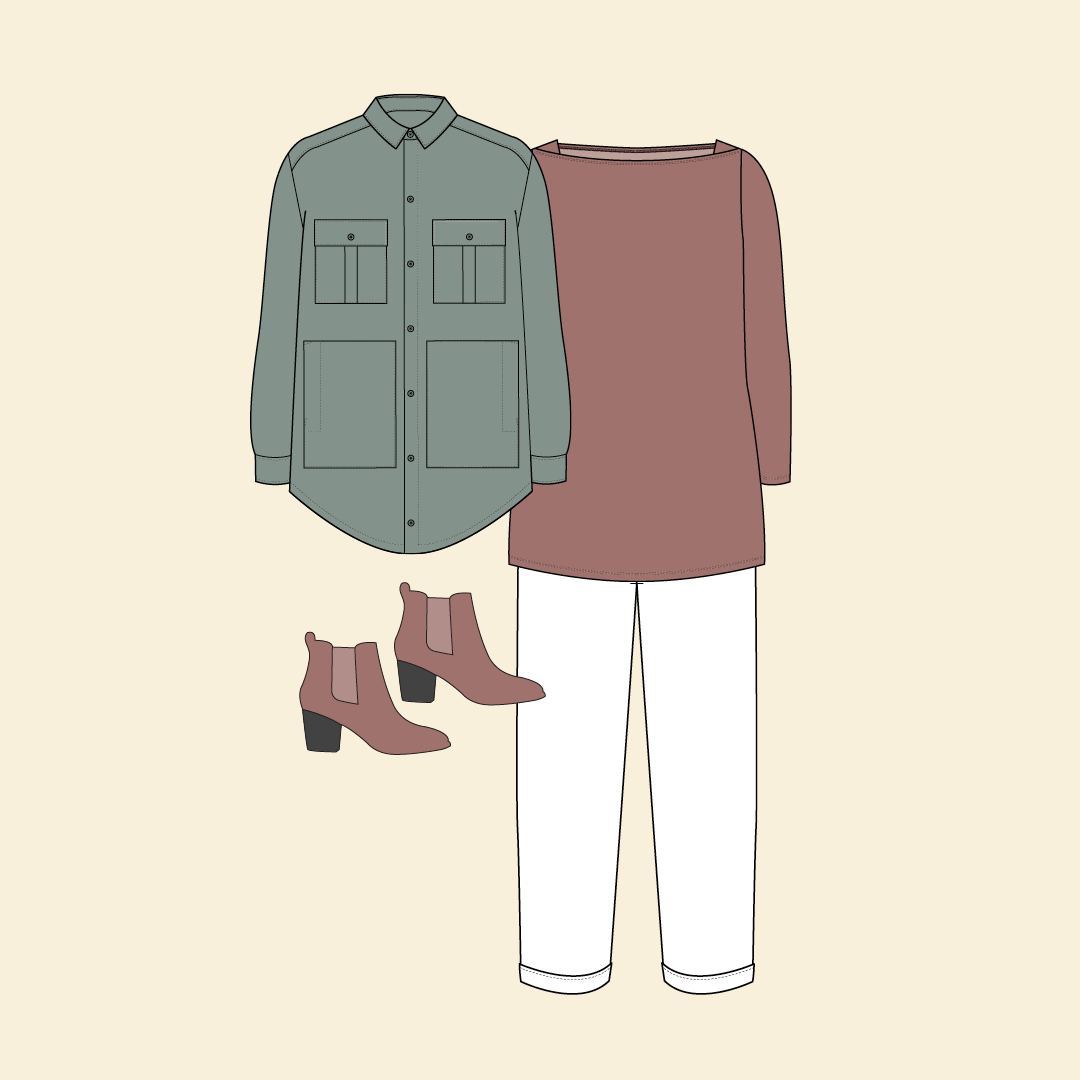 For a laid-back yet chic look, pair the Tai tunic with the Nolan pants and layer on the Bud shacket. Don't forget to cuff your pants to show off your boots!
Outfit 07
Skipper, Orlando, Shelly, chucks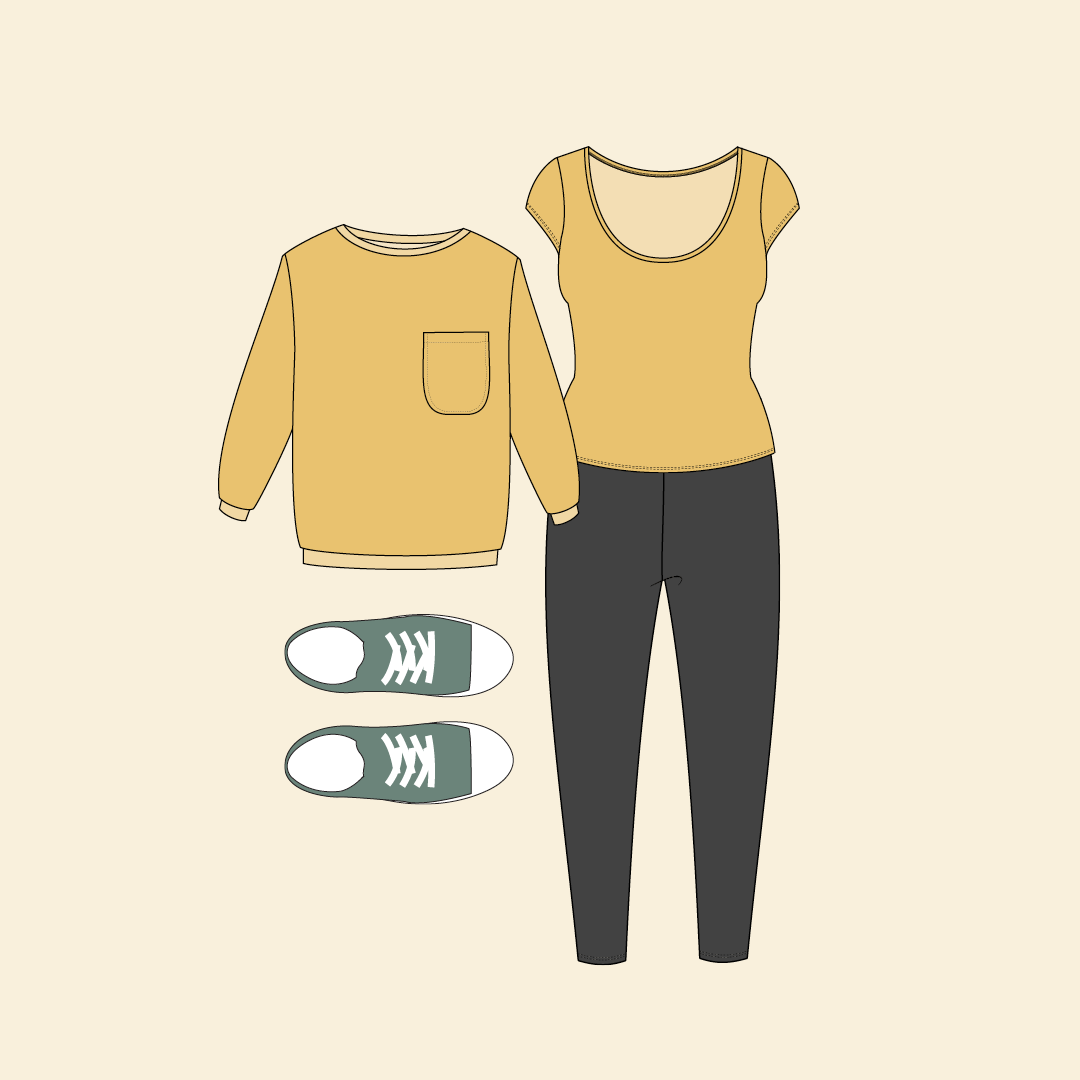 When Bud is in the wash, swap it out for the Skipper sweatshirt. For a comfortable and cozy loungewear outfit, pop it over the Orlando T-shirt and Shelly leggings. If you need to head out the door, just put on your chucks, and you'll be all set.
Outfit 08
Skipper, Leonora, boots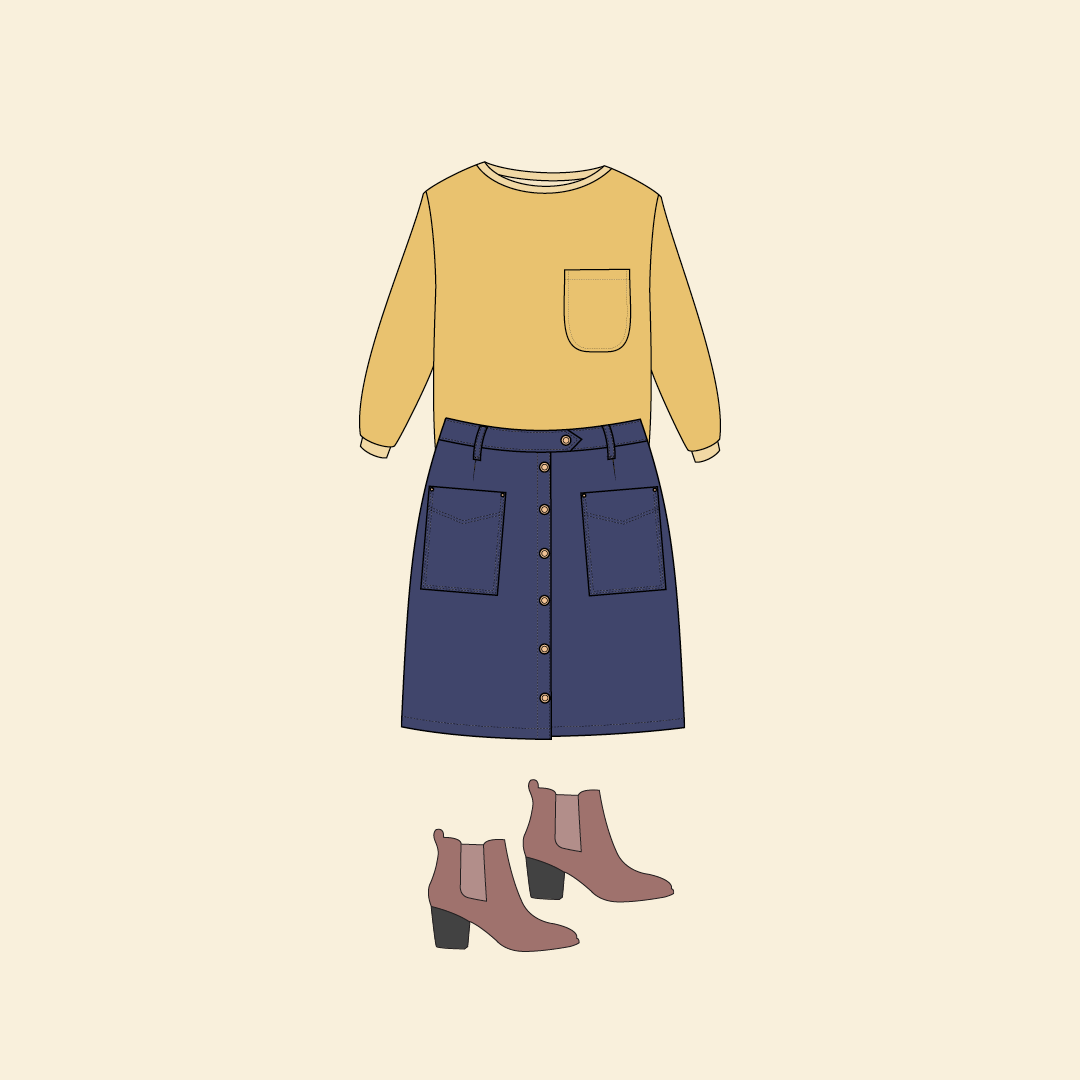 For an elevated casual look, simply pair Skipper with the Leonora skirt and boots. The slim shaping of the Leonora skirt will make for a playful contrast with the ease of the Skipper sweatshirt. What's not to love?
Love the article? Pin it for later.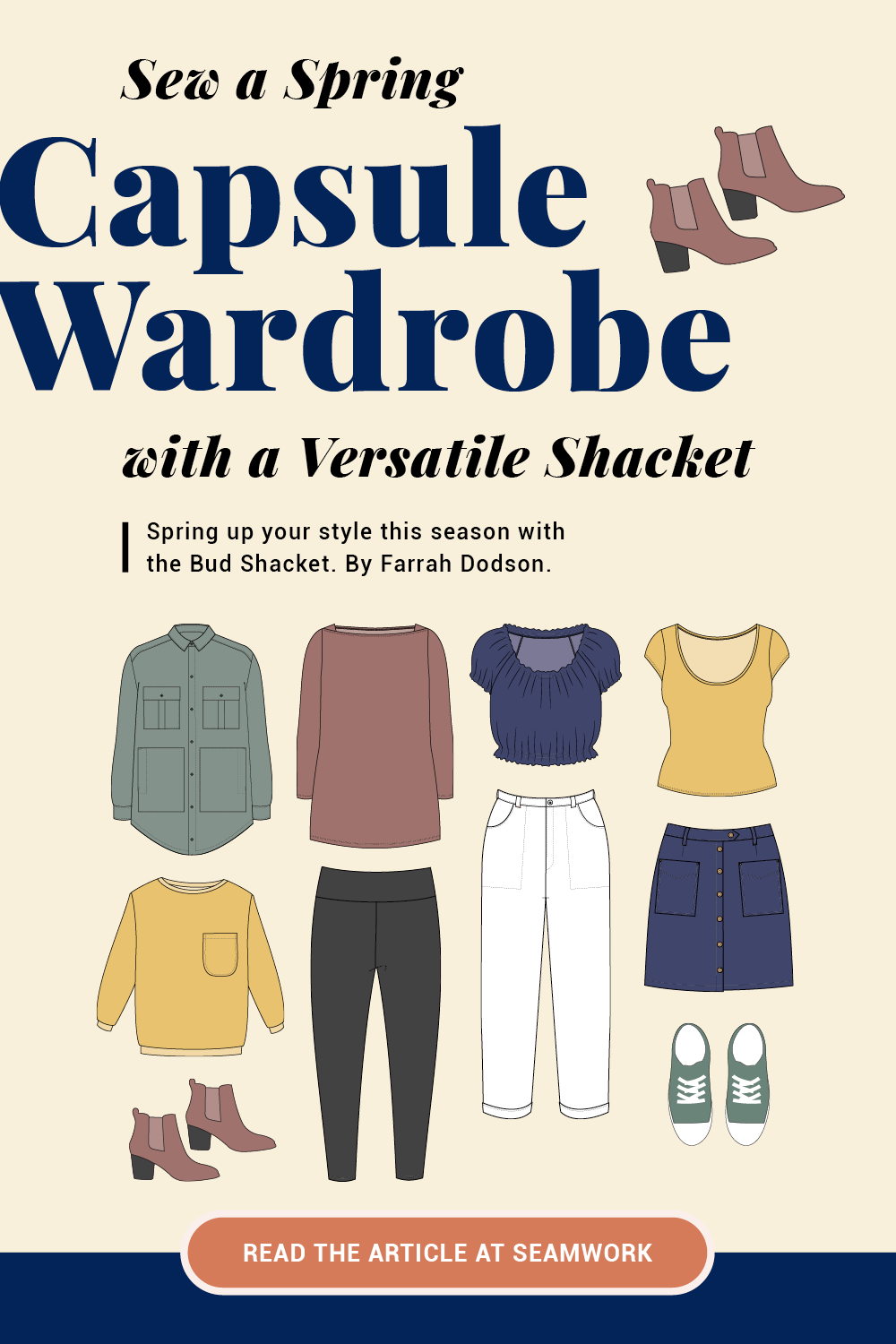 Join the Conversation
Sign in or become a Seamwork member to comment on this article.