This month's theme is Sharing, and the Seamwork Holiday Collection is all about sharing love through the act of creativity. Sewing allows us to create objects with intention and thoughtfulness built in with every stitch. Giving a handmade gift is an act of generosity that shares your creative talents and joy with your friends and family.
Share your creativity this holiday season with handmade gifts for everyone on your list. Keep reading to meet all ten patterns in the collection!
Free Gift Guide
Download the Holiday Gift Guide to meet all the new patterns, buy bundles, explore fabric ideas from the Seamwork team, and learn three fun ways to wrap gifts using fabric.

Free Video Classes
Learn how to sew three of the new patterns step by step. Head over to the Classroom to learn how to sew the Graham tie, the Ollie grocery set, and the Jordan laptop and device sleeve.
---
Meet the Patterns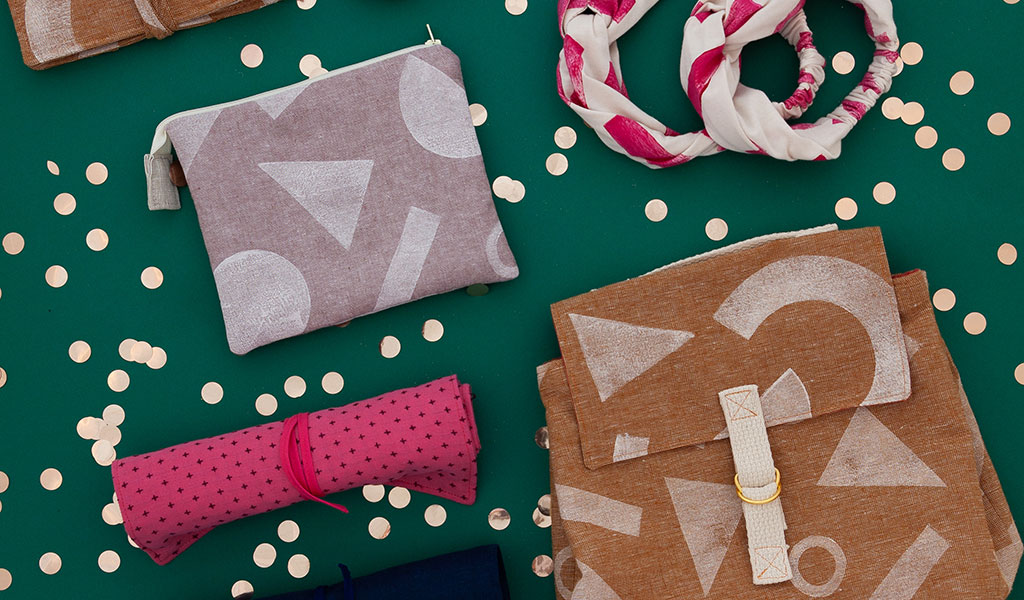 Join the Conversation
Sign in or become a Seamwork member to comment on this article.