Here at Seamwork HQ, we love to sew! You'll often find someone on the team sewing up the new patterns a few weeks before we get a chance to share them with you. This month, I couldn't wait to get started on the Dezi skirt, and when you see my fabric choice, you'll understand why.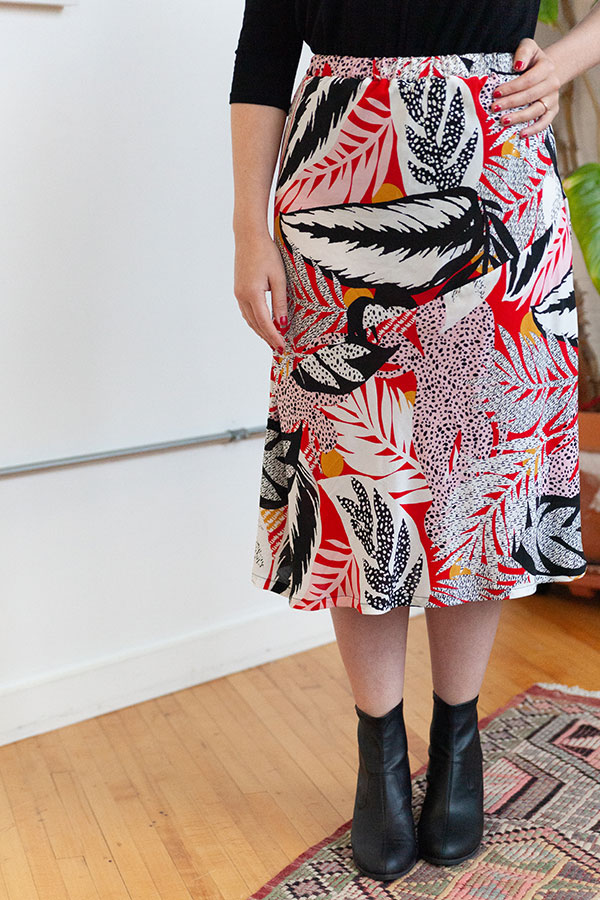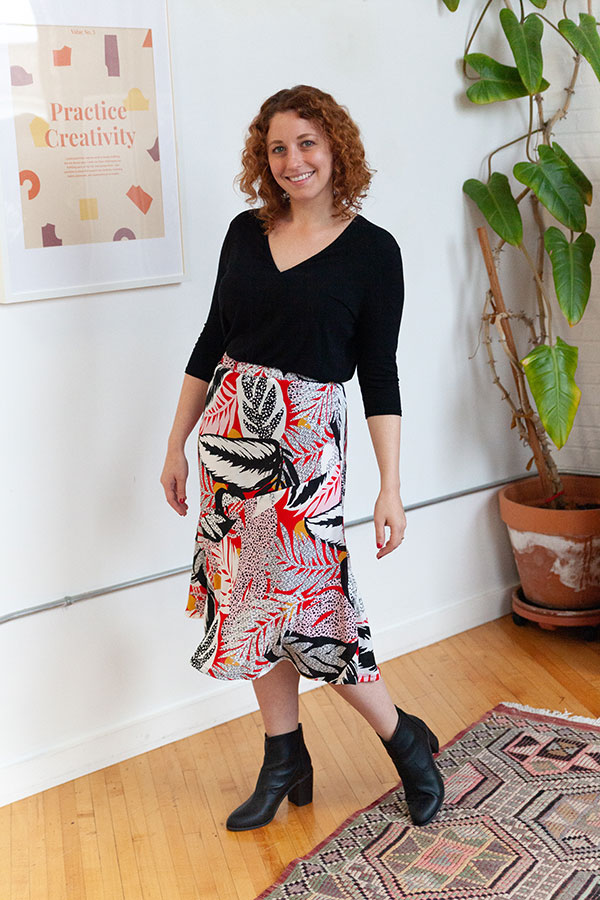 Sewing for Comfort AND Style
I'm trying to push myself to sew for style AND comfort lately, so I paired the new bias-cut Dezi skirt with the Angela bodysuit.
This is a great "out on the town" type of outfit. My Angela bodysuit stays nice and put, so I don't have to worry about tucking in my top or having it bunching under my skirt. My Dezi skirt is cut on the bias, and it has an elastic waistband, so I'm comfortable throughout the day—and if I have a big lunch, no biggie. The elastic does its job! The longer length of the Dezi skirt feels appropriate for a variety of venues but still feels fun due to the bright print.
I first wore this outfit to visit my old college town of Corvallis, Oregon a couple of weeks ago for a day trip and felt it was just right for walking around, seeing my friends, and hanging out at our old spots. I've learned that a bodysuit paired with an elastic-waist skirt is a really magical combination!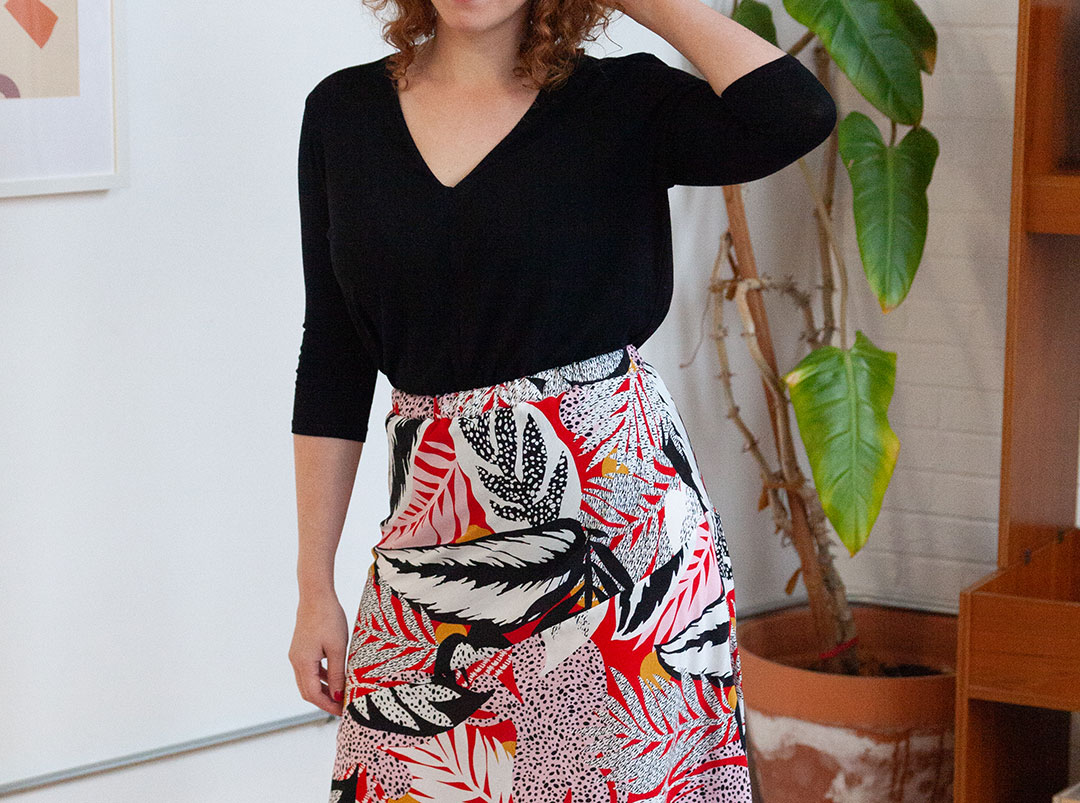 Let's be honest; the fabric is doing most of the work with this outfit because both patterns are very easy to sew. A dramatic print is a quick way to make a simple pattern stand out. And with a name like "Acid Jungle," you know you're in for a fun print! Though this fabric is on the thinner side, I found that it wears well and doesn't wrinkle nearly as much as I thought. I'm looking forward to making one in something with a little more heft, like linen in a solid color that can work with any top—or bodysuit!
Join the Conversation
Sign in or become a Seamwork member to comment on this article.