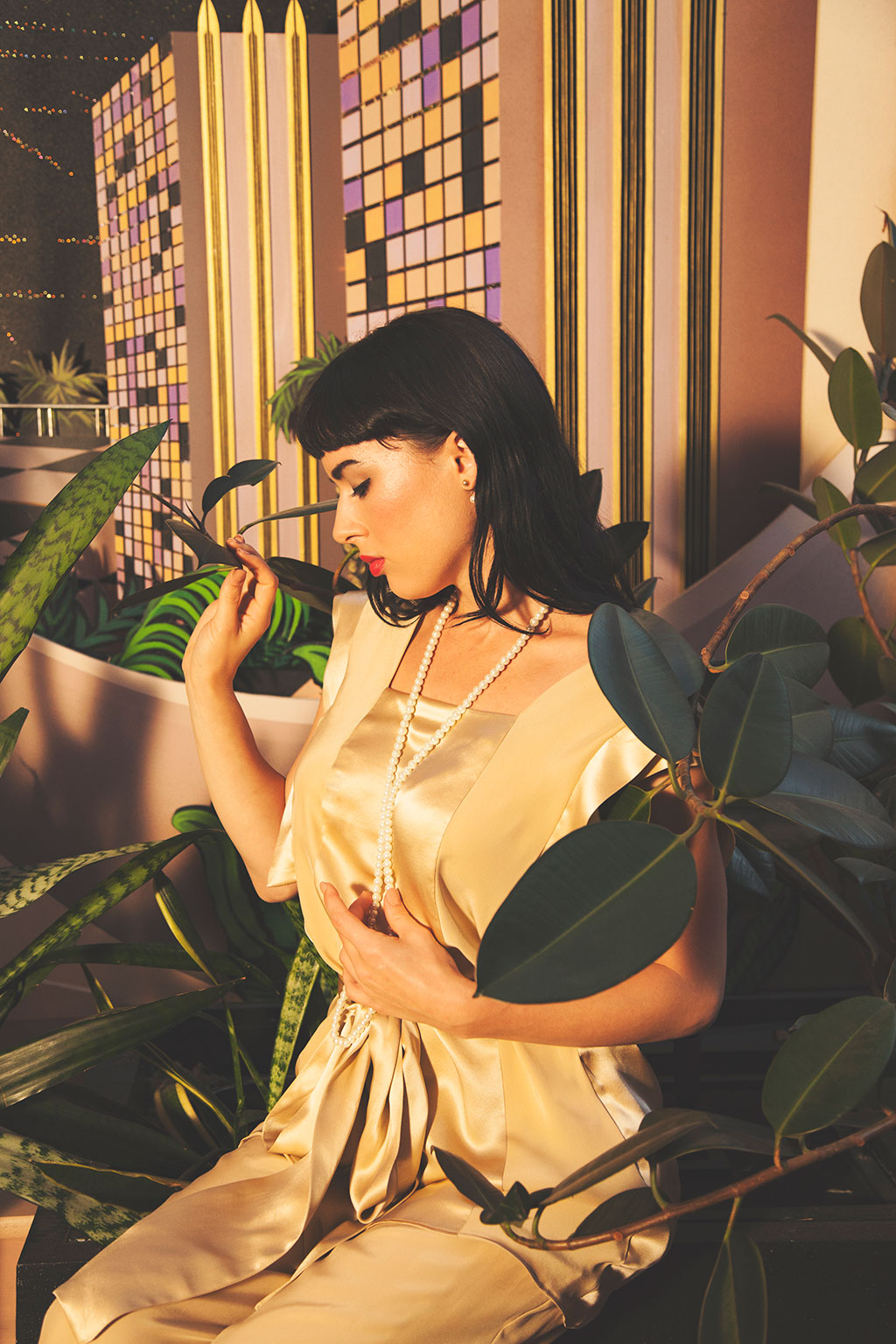 Let's be honest—picking fabric to accompany a pattern can be the most exciting and the most intimidating part of any sewing project. Fabric is a complicated beast. It determines technique, fit, and the final look of any piece of clothing.
We're going to teach you everything you need to know about the best fabrics for this month's projects—and explain why—so you can become a fabric expert.
Charlotte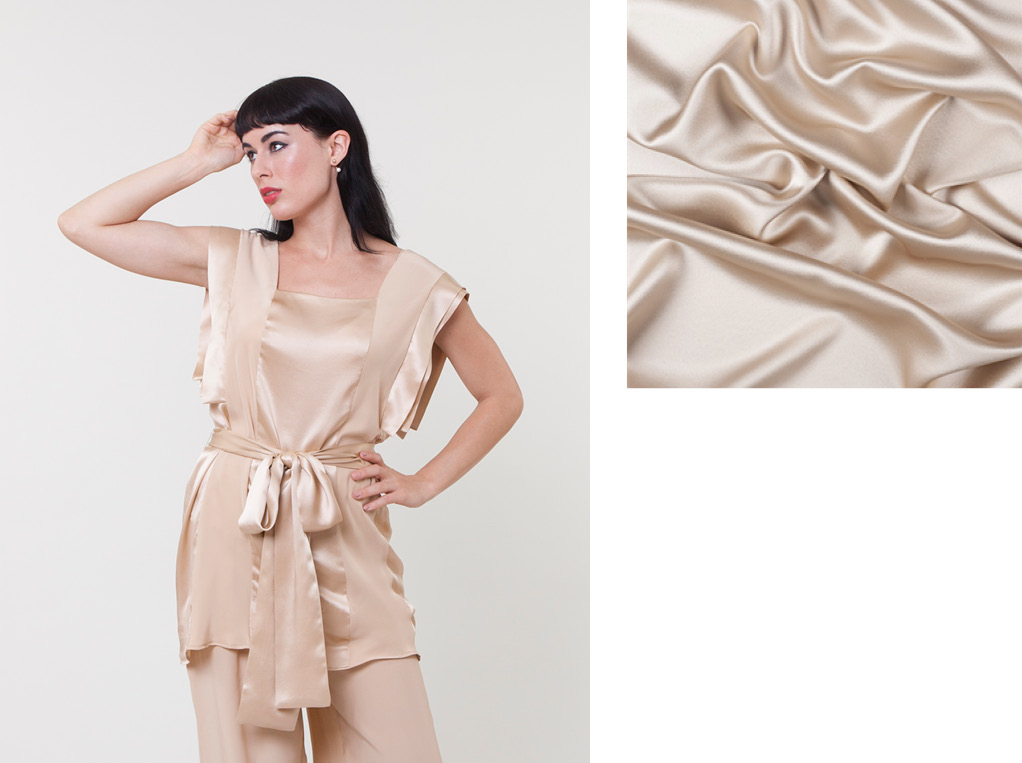 This version of Charlotte was sewn in Pale Peach Silk Charmeuse from Denver Fabrics.

Charlotte is designed for lightweight woven fabric, so treat yourself to something nice! With all of its panels and details, Charlotte is a great opportunity for some color blocking, but be sure to keep the weight of your fabrics consistent.
The Best Fabric for Charlotte:
Charmeuse: This fabric is dull on the wrong side, with a bright, smooth finish on the right side. If you want luxury, treat yourself to silk, but you can also find synthetic lookalikes, like polyester.
Crepe: With a crisp, slightly crinkly texture, crepe comes in dozens (and dozens) of types, depending on the weave. You've likely heard of crepe de chine, which has a more subtle sheen as well as a soft drape. Crepe is often silk, but can also contain rayon or even wool.
Rayon: We covered some sewing tips for this semi-synthetic fiber in last month's issue. Often made from wood pulp or other natural fibers, rayon is considered semi-synthetic because of its production process. You might recognize some forms of rayon that are really common in RTW, such as modal and viscose. Rayon is often blended with cotton for a super dreamy sewing—and wearing—experience!
Polyester: If you can't resist a good print, go with polyester. While this synthetic fabric causes some controversy, it comes in so many options, it's hard to say no. The best thing about polyester is that it's less likely to wrinkle, so your Charlotte blouse will look just as great in the morning as it did before you went to bed. Polyester is also great to pack for travel as it will come out of your suitcase looking less wrinkly than some natural fibers.
Voile: If you gravitate towards quilting cotton for your garments, voile will take your projects to the next level. Available in many trendy prints, voile is more lightweight than quilting cotton, which makes it perfect for a top like Charlotte.
Fabrics to Avoid:
Wool or flannel: It might be tempting to sew a cozy version of Charlotte for the winter, but the details at the sleeves and ties sew up best in lightweight fabrics.
Ready to go fabric shopping? Start here!
Monroe
Monroe also calls for lightweight wovens and looks lovely paired with version 1 of Charlotte. Have you ever dreamed of silk pants for lounging around the house? Here's your chance!
The Best Fabric for Monroe:
All of the same fabrics that are listed above for Charlotte will also work well for Monroe. Here are a couple more ideas:
Tencel: With a drape similar to rayon, and environmental sustainability to boot, Tencel is an excellent fabric for home sewing. It's the name brand for lyocell, a form of rayon made from processed wood pulp, and you'll often see it used in breezy, comfortable RTW garments. If you want the look of denim with a cool, smooth texture similar to bamboo, give Tencel a try.
Lawn: Often compared to voile, lawn has a bit more structure due to its higher thread count. If you've ever wanted to wear Liberty of London from head to toe, use one of their legendary Tana Lawns to make a matching set with Monroe and Charlotte.
Fabrics to Avoid:
Heavy-weight Denim: While these pants would look stellar as jeans, opt for a lightweight lookalike, like tencel, modal, or a lightweight rayon chambray. The snaps won't work well on heavier denim.
Ready to go fabric shopping? Start here!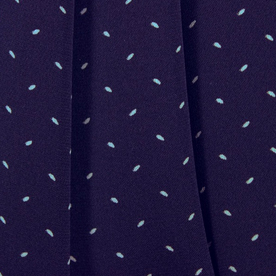 Midnight Navy Spotted Silk from Britex Fabrics is a soft and drapey midnight-blue silk with oblong, beige dots, $39.99/yard.
Rayon Chambray Shirting from Stylemaker Fabrics has a bit of a heavier weight that gives it great body, with a lightweight, airy feel, $15.99/yard.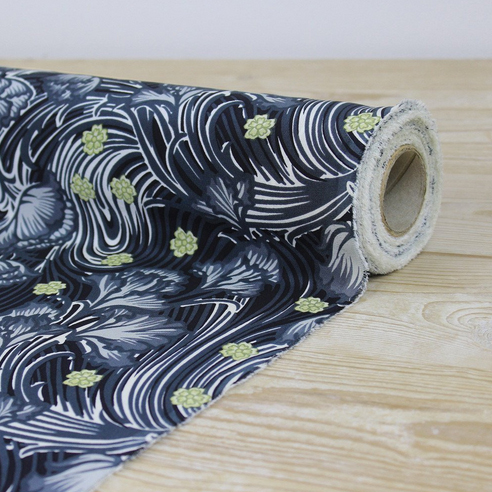 Liberty of London Crepe de Chine from The Fabric Shop is a gorgeous Liberty of London Silk Crepe de Chine in shades of charcoal, pale gray, cream and soft chartreuse. NZD$52.00/meter.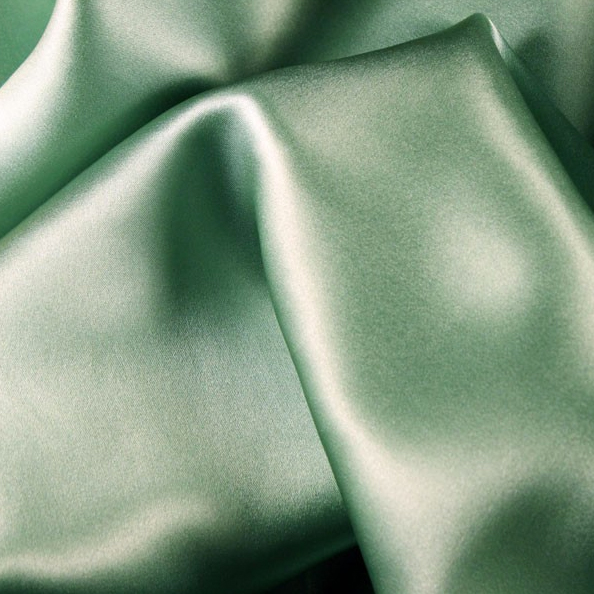 Pistachio Green Silk Charmeuse from Britex Fabrics is luscious, gleaming, soft, and drapey, $34.99/yard.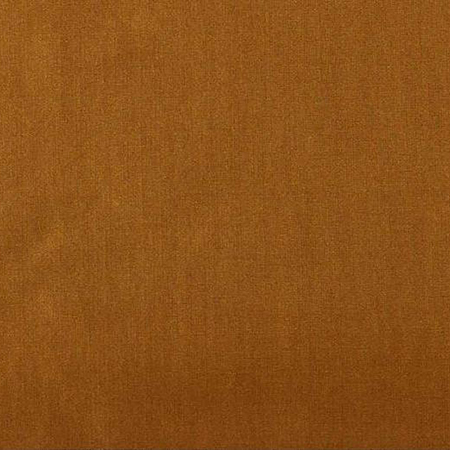 Radience in Honey from Fancy Tiger is a lightweight cotton and silk blend from Robert Kaufman that comes in several pleasing shades, $12.00/yard.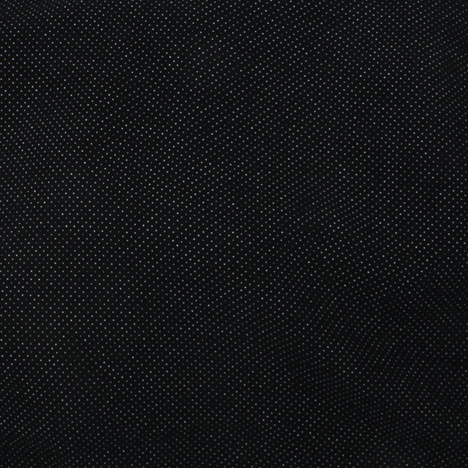 Carmen Rayon Polka Dot Print from Stonemountain & Daughter Fabrics is a polka-dot rayon with a challis weight. The perfect drape for Monroe! $11.50/yard.
Join the Conversation
Sign in or become a Seamwork member to comment on this article.