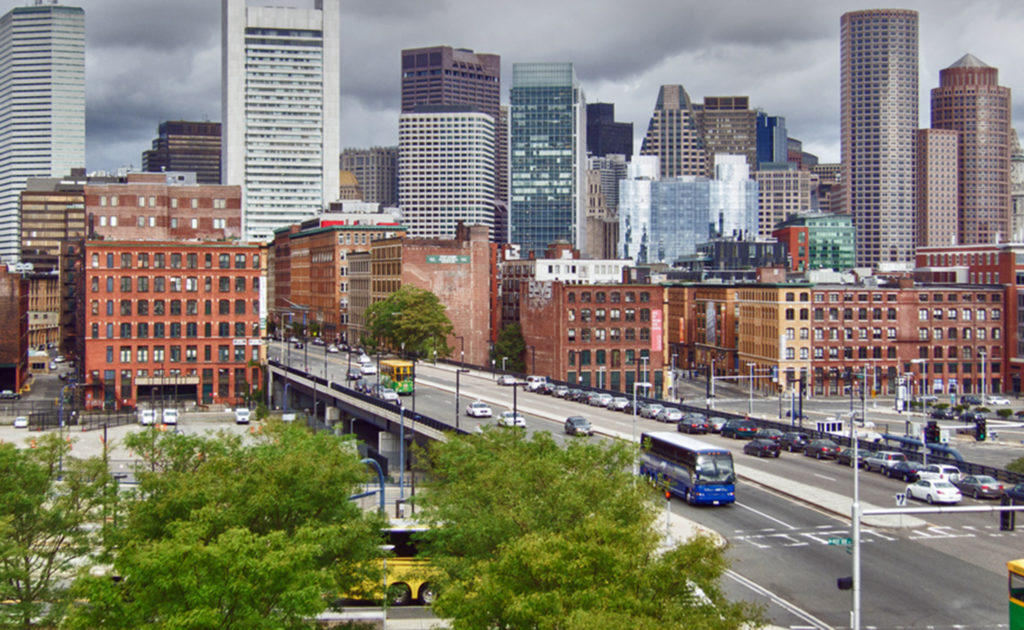 photo by
Bert Kaufmann
Welcome to Boston, where the winters are long and the zillions of sewing and crafting stores help us cope. We have a pretty awesome mix of independent and family-owned sewing, knitting, and crafting shops, as well as amazing museums, universities, parks, restaurants, and decent weather (in summer and autumn, anyway).
Founded in 1630, Boston is Massachusetts' capital and one of the oldest cities in the United States. It is well-known for its historical sites and universities. And sure, you can visit the Tea Party Museum, walk to historically significant sites on the Freedom Trail, or check out Harvard University and the Massachusetts Institute of Technology (in nearby Cambridge). Boston is a pedestrian-friendly city that's full of surprises; take a walk around downtown and you might find Berklee College of Music students playing in the Public Garden or a solar charging station built by an Massachusetts Institute of Technology student on the Greenway.
One downside: The weather can be fairly unpredictable. As the old saying goes, "If you don't like the weather in New England, wait five minutes." The late spring through summer months are a good time to visit. Boston is often warm through October. Be warned, though, if you're thinking about visiting New England in autumn; "Leaf peepers" (tourists visiting New England to see the changing foliage) show up in droves. There's a lot to do, but the crowds can get frustrating. The same can be said for Salem in October, when Halloween activities hit fever pitch.
Many sites in Boston and Cambridge are accessible via public transportation on the T or Commuter Rail. Visit MBTA.com for a trip planner and more information on schedules and fares. You can also get around by renting bikes at the various Hubway stations. You can reach Salem by commuter rail or a fun one-hour ferry. Beverly and Lynn are both accessible via commuter rail from North Station on the Newburyport/Rockport line. To get to the American Textile History Museum, you can either drive or take the commuter rail to Lowell (if you take at the train, expect a half-mile walk once you get there). You'll most likely want to rent a car to get to Fabric Place Basement in Natick or Osgood Textiles in West Springfield.
Some shops and sights are located outside the city but are a short drive or train ride away. I'd suggest calling the shop or checking the Massachusetts Bay Transportation Authority website before you go for the most up-to-date travel information.
Sewing, fabric, knitting, crafts, and needlepoint shops
Note: The following lists my personal preferences for things to do and see in Boston and Cambridge and by no means includes everything.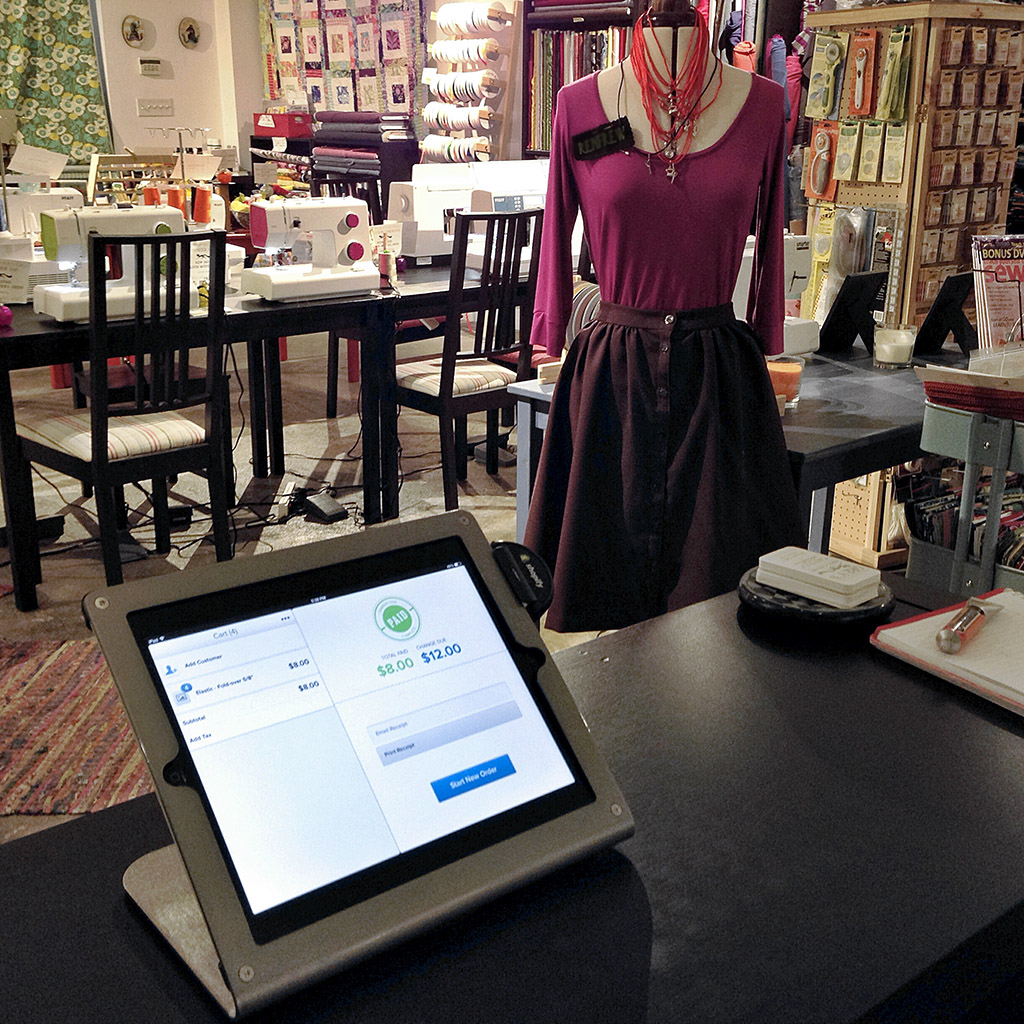 Grey's Fabric and Notions
offers a curated selection of sewing goodies.
Museums/sights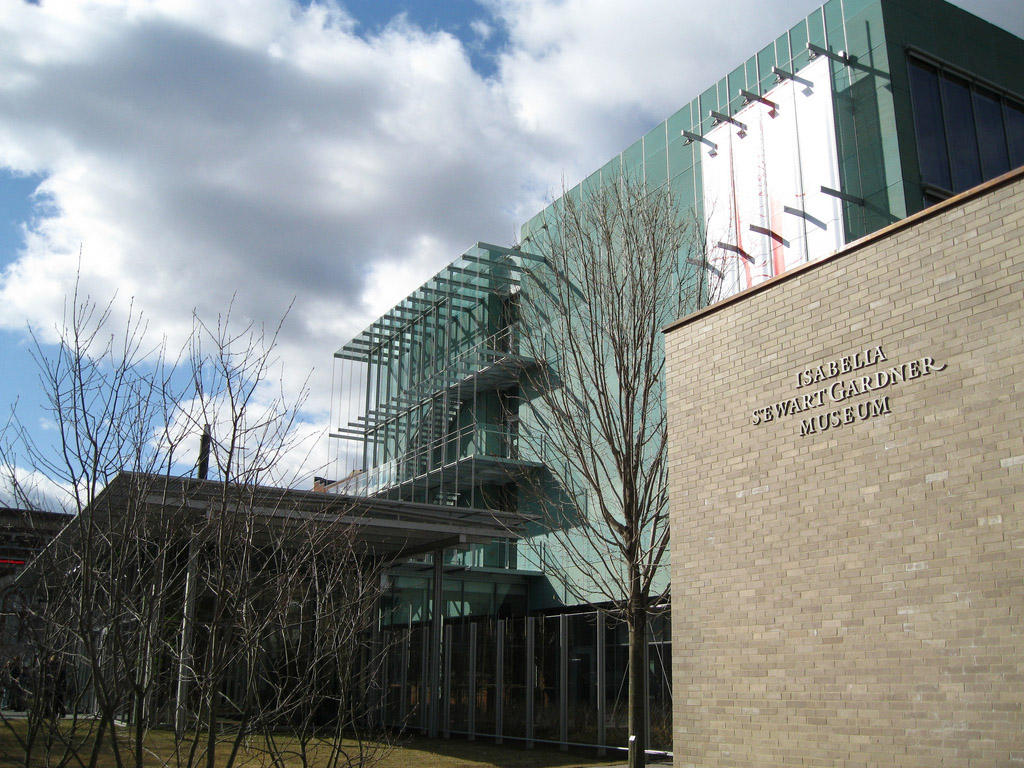 Visit the Isabella Stewart Gardner Museum and admire a broad collection ranging from rare books to textiles. Photo credit: Jess Melanson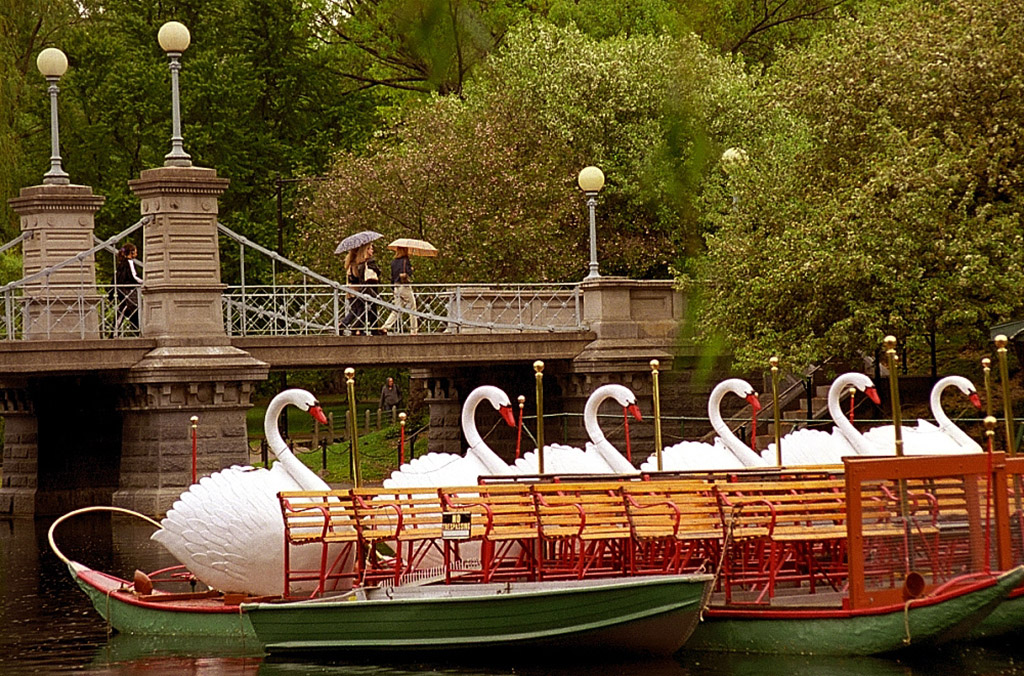 Take a ride on the Swan Boats at
Boston Common
. Photo Credit:
David Paul Ohmer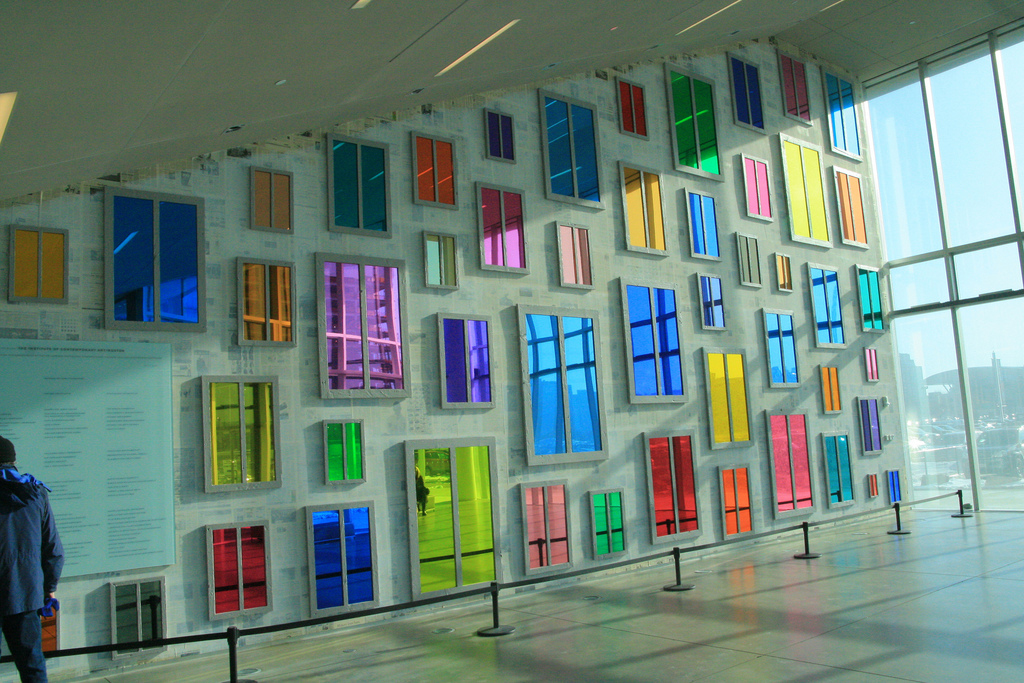 The lobby at the
Institute of Contemporary Art
Photo Credit:
W. Francis
Restaurants/cafes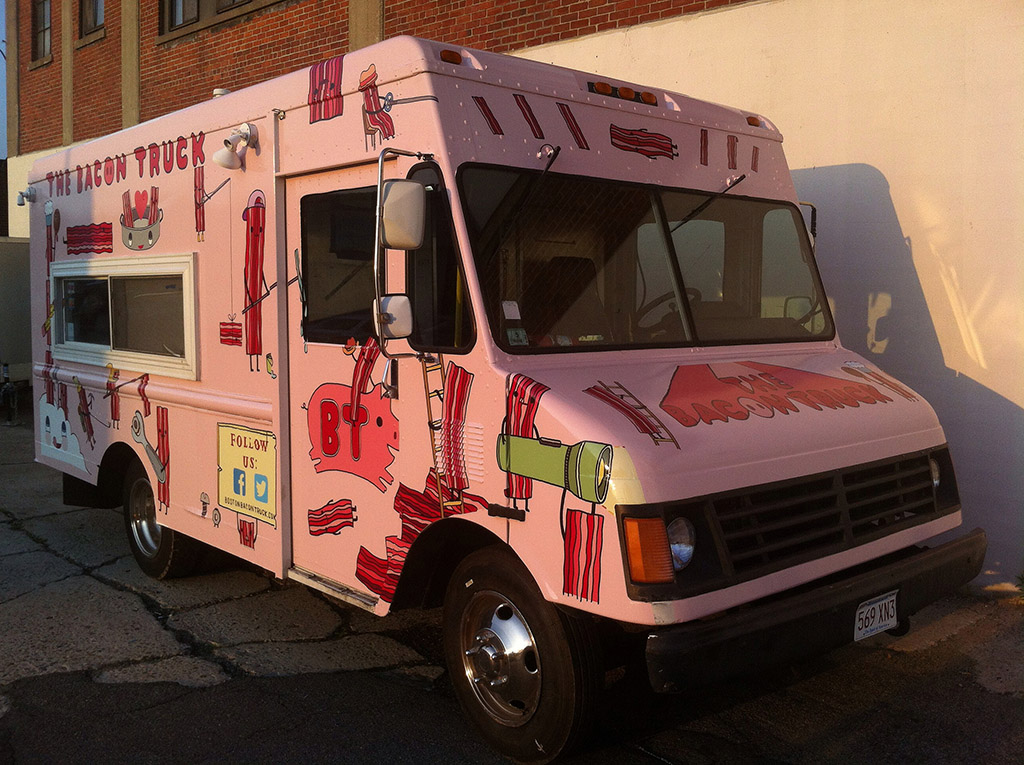 When visiting Boston be sure to try one of the many food trucks! Photo credit:
Chris Devers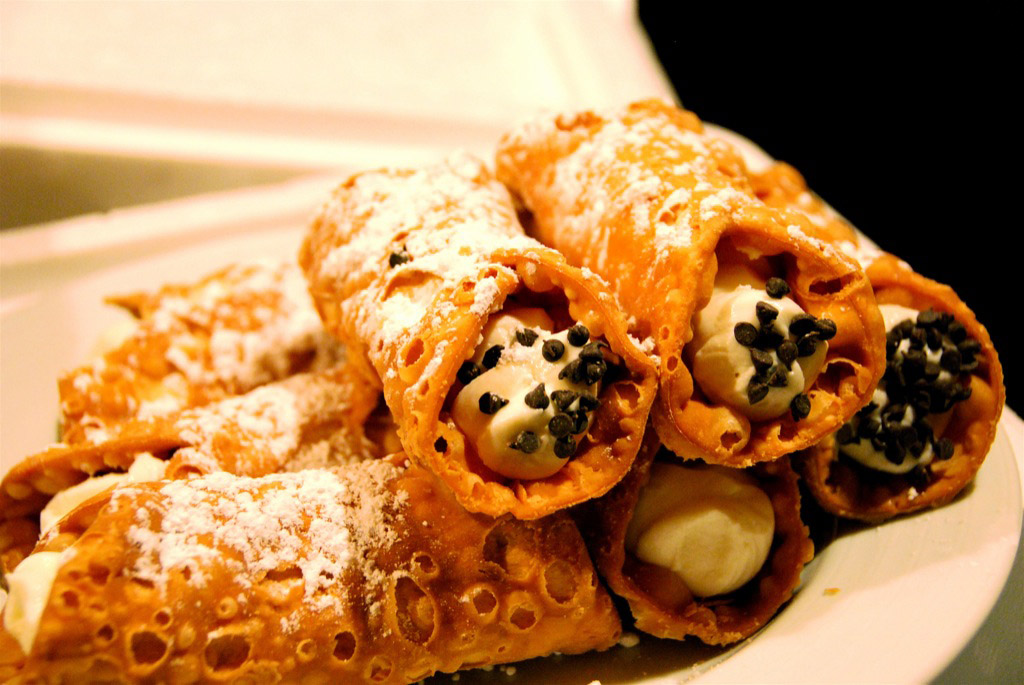 The cannoli at
Mike's Pastry
is a local favorite. Photo credit:
Dan Cederholm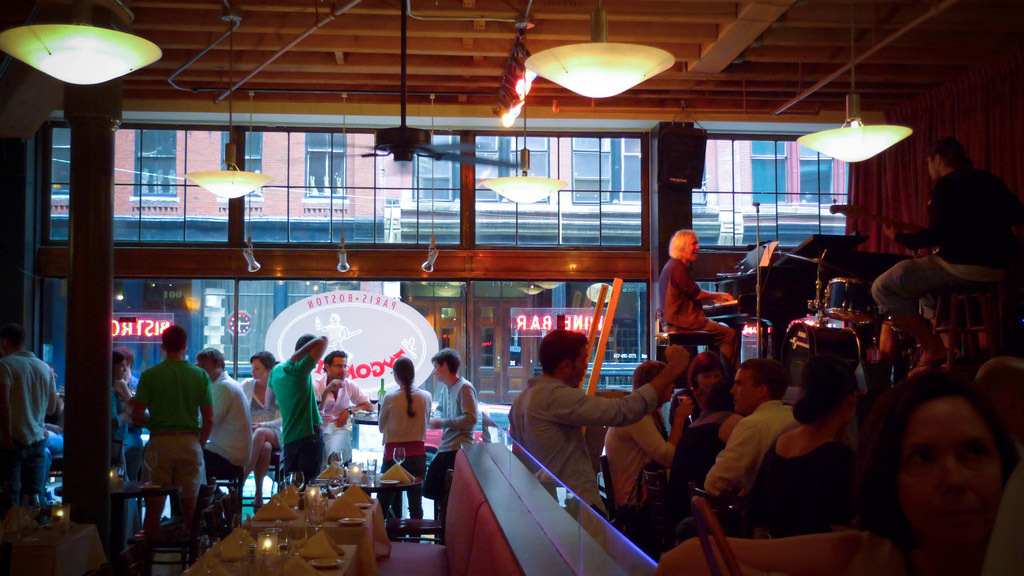 Dine at
Les Zygomates
Wine Bar & Bistro. Photo credit:
Scott Dexter
You can find more restaurant options at the Phantom Gourmet website.
Shopping destinations and local designers
Note: The following destinations are all in the SoWA arts district on Thayer St., a pedestrian street off Harrison Ave. with tons of sewist and crafter friendly shops and galleries. All are a short walk from Grey's Fabrics.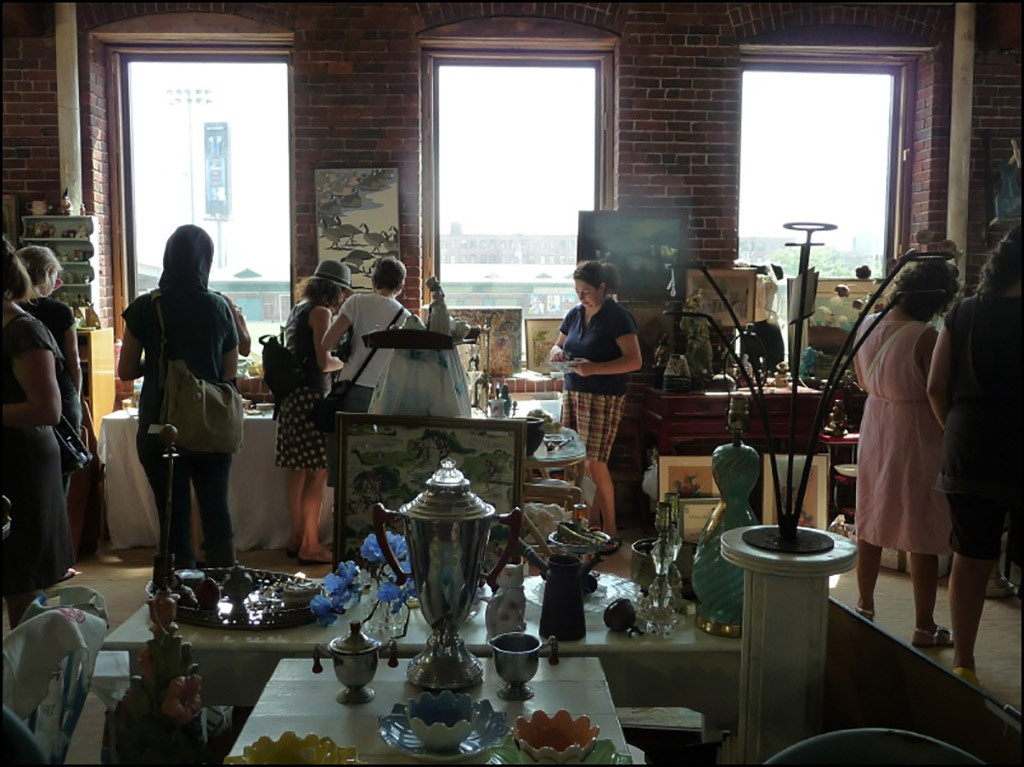 Browse vintage and one of a kind items at SoWa Vintage Market. Photo Credit:
Leslee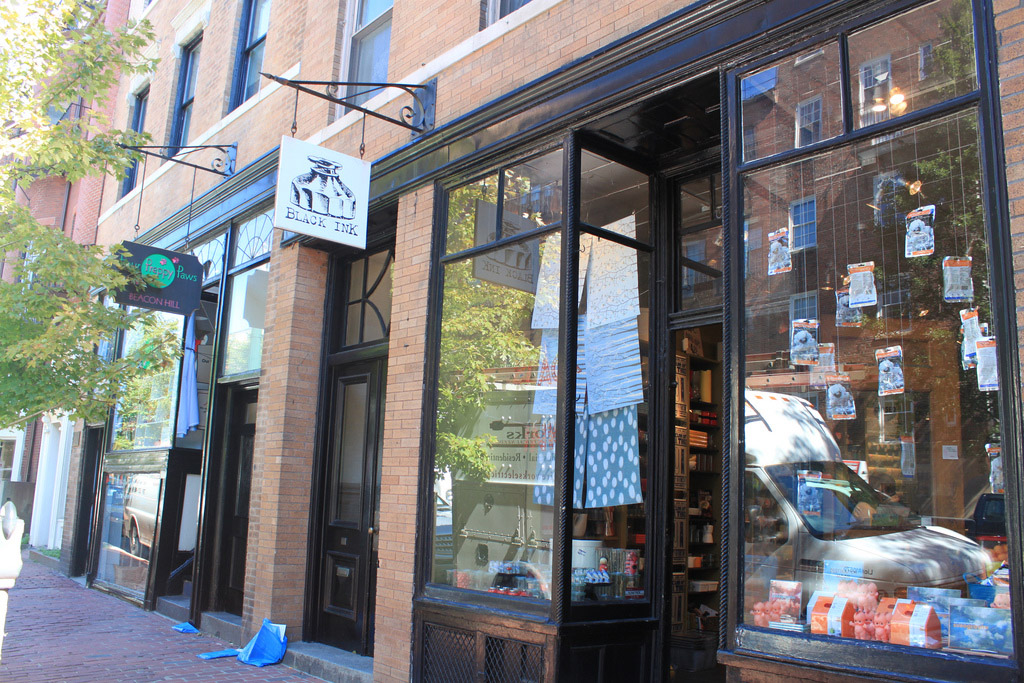 Black Ink
is the perfect spot to pick up gifts (for yourself and others). Photo credit:
Sandro Enomoto
If you're interested in great art, green spaces, good food, plus, tons of sewing, knitting, and crafting inspiration, give Boston a try. Our historic sites, universities, and seasonal foliage offer beautiful sites. Enjoy strolling the city or using it as a home base to explore the rest of New England. Boston is a worthwhile destination, that I know you will find rewarding.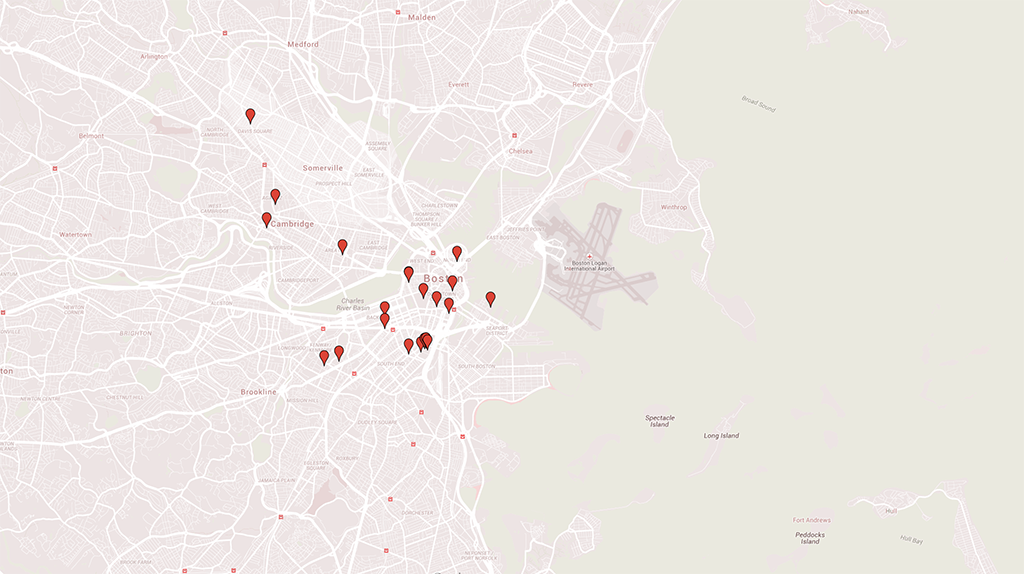 Click to view a Google map
with all of Tracy's recommendations.
Join the Conversation
Sign in or become a Seamwork member to comment on this article.