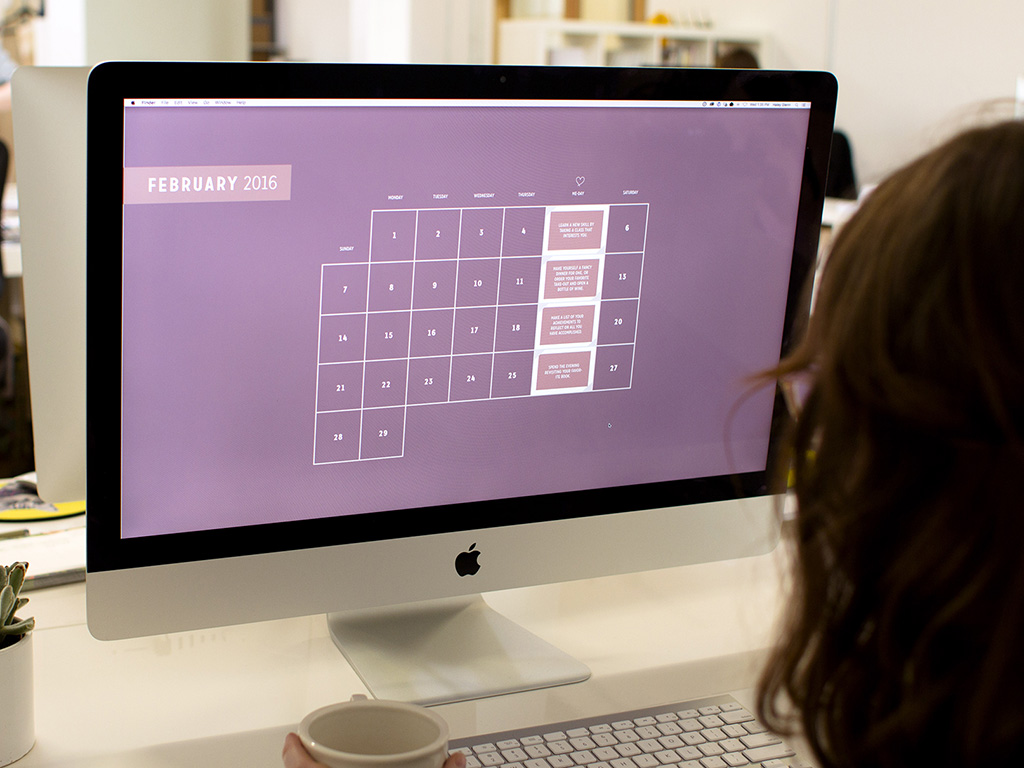 It is time to breathe a sigh of relief. With the holidays and new year in the rear view, you can finally focus on yourself. February drowns us in a barrage of red glittery hearts, overpriced chocolate, and romantic gestures aimed towards others. But here at Seamwork we think it is high time you give yourself a little love.
This month's free downloadable is about carving out a bit of "me time" every week. Download this desktop calendar, and follow along for four Fridays of self love.
Reflect on your achievements, pour yourself a glass of wine, and order some take-out. You deserve it!