You read that headline right. It has "stylish" and "scrunchies" in the same sentence.
Our scrunchies tutorial is one of our most popular videos on YouTube, mostly thanks to Haley's magical, easy method for sewing these accessories stress-free.
For this year's 8 Weeks of Mindful Making: Scrap Busting Edition, we're showing you all kinds of ways to use leftover scraps of fabric to make projects that are both useful and beautiful. So let's revisit this popular scrunchie tutorial.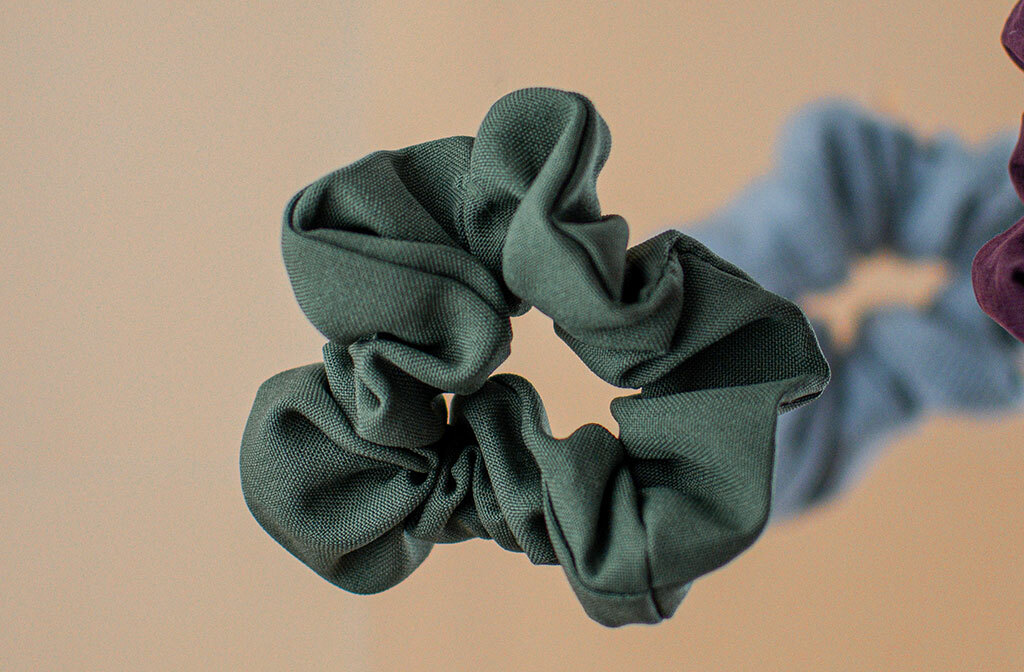 These mighty little accessories have evolved to remain in fashion over the years, and here are some ideas to make your scrunchies look effortless, intentional, and not like a relic from the eighties.
Be sure to watch our tutorial. Can't wait to see what you make with your scraps!
Scrunchie Inspiration
This giant lace scrunchie from We Are Chimmi is the perfect way to use leftover trims.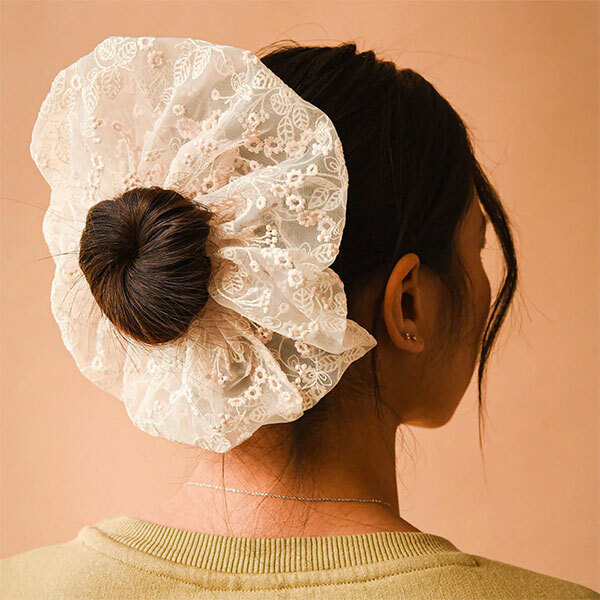 You could piece together scraps of stretch lace or other trims to make it happen.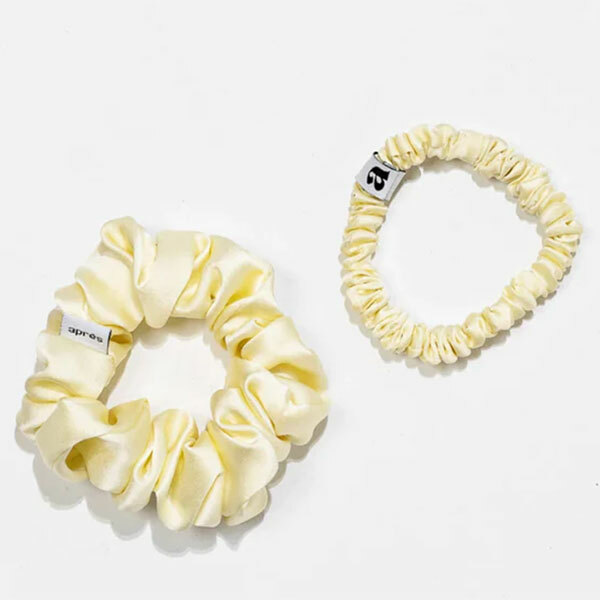 This silk scrunchie set from Après Beauty demonstrates how flexible you can be with even the smallest scraps. Make a thinner scrunchie with long, leftover strips of fabric.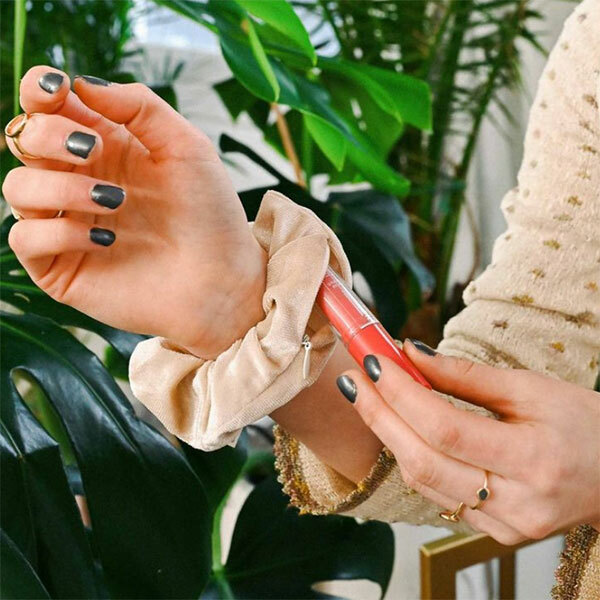 Hack your scrunchie with a zipper! This clever accessory from Smunchys has a secret pocket for storing a tube of lipstick.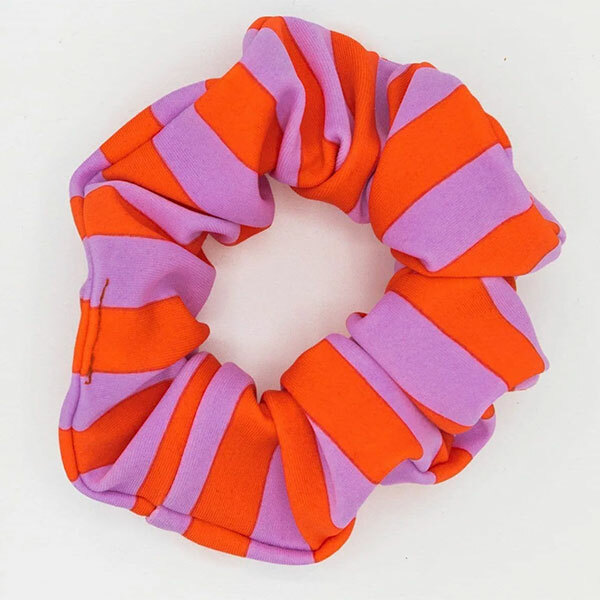 Los Angeles Apparel designed scrunchies to match bathing suits. Save your swimwear fabric scraps for a coordinating scrunchie with your me-made swimsuit.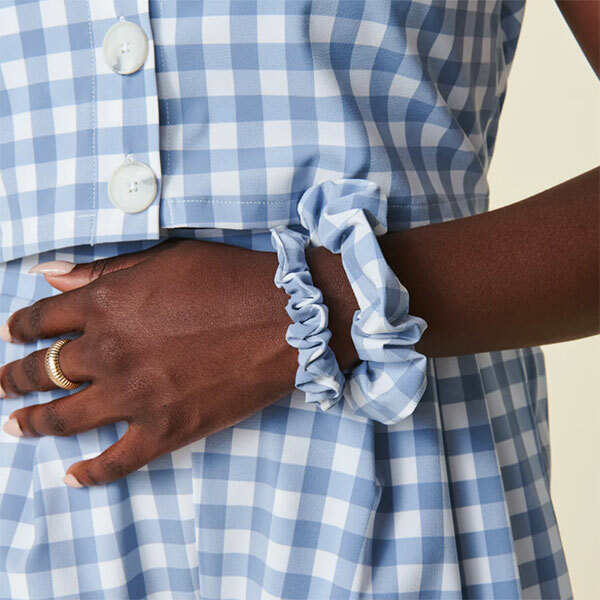 Take a note from Wayre and sew a set of scrunchies in different sizes. You can have fun color-coordinating scraps from leftover gingham, plaid, or striped projects. These make great gifts!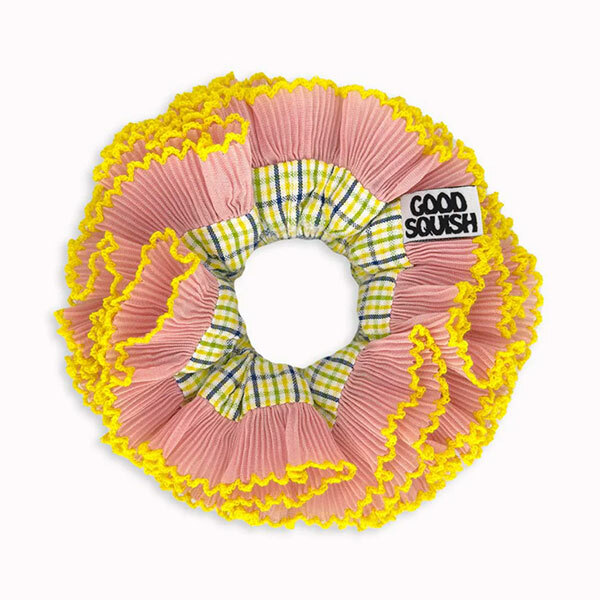 Scrunchies from Good Squish are made from various deadstock fabrics, so they're the perfect inspiration for your scraps. You can stitch together a bunch of different kinds of fabric to make these beauties.
How to Style Scrunchies
Scrunchies will fit seamlessly into your wardrobe if you save your leftover scraps to make coordinating scrunchies for each of your sewing projects. Here are some ideas for outfits.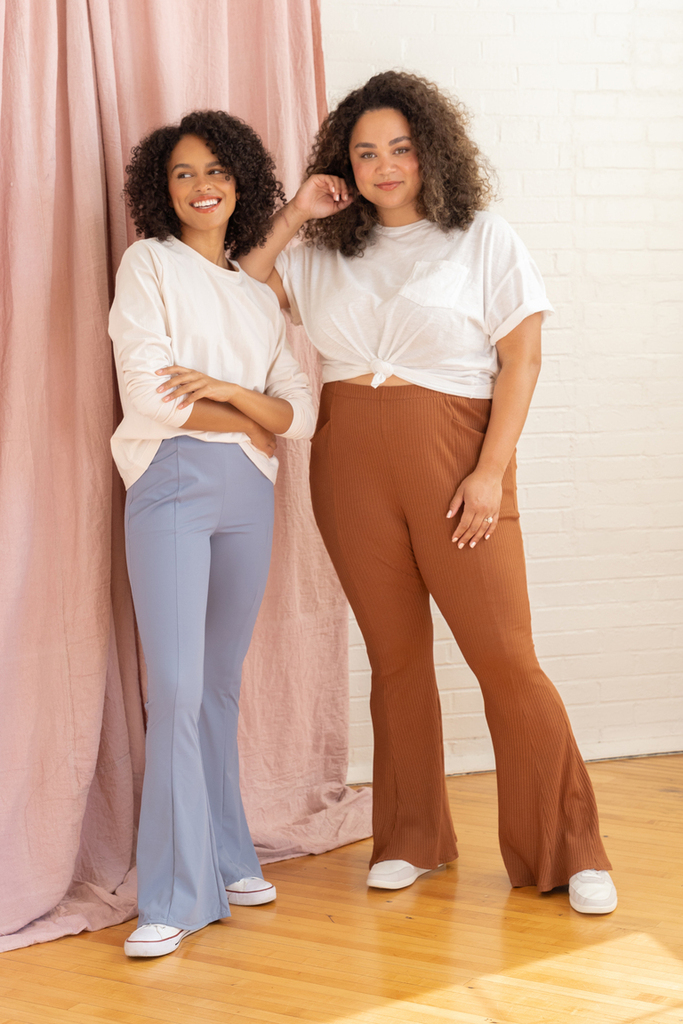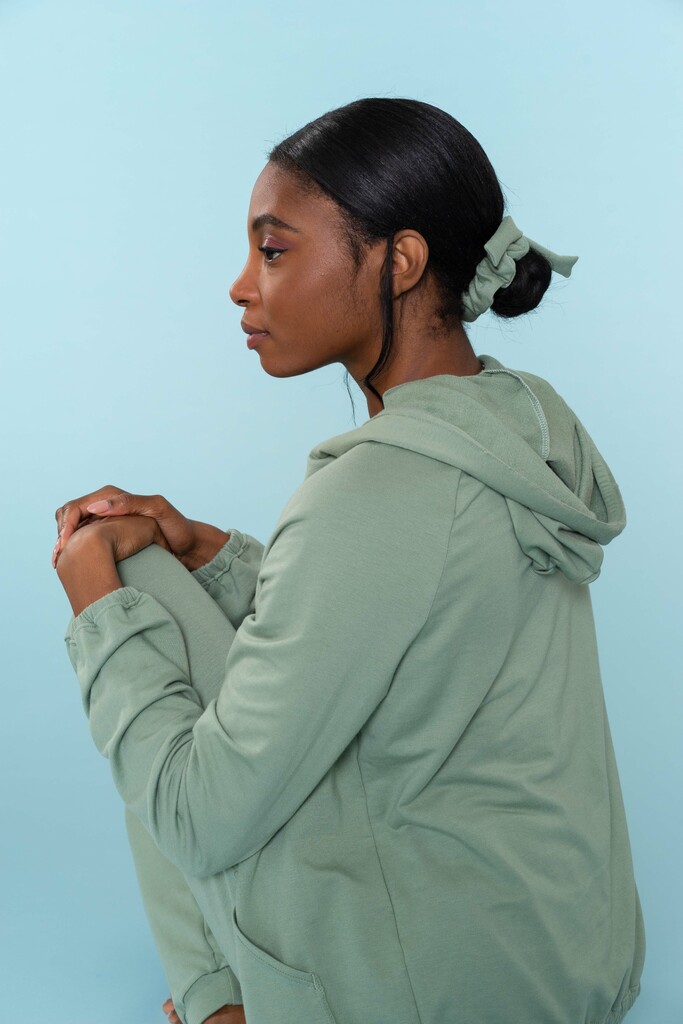 Go for a classic sporty look, and match your scrunchies to your me-made athletic wear. Use scraps from making the Nash leggings or Rudy sweatshirt.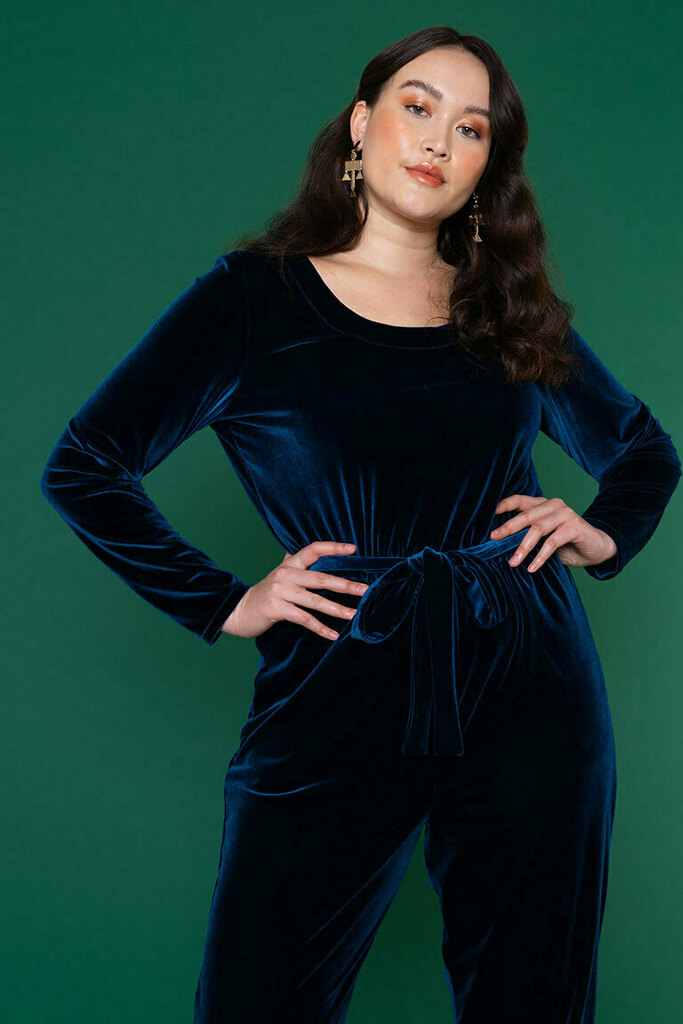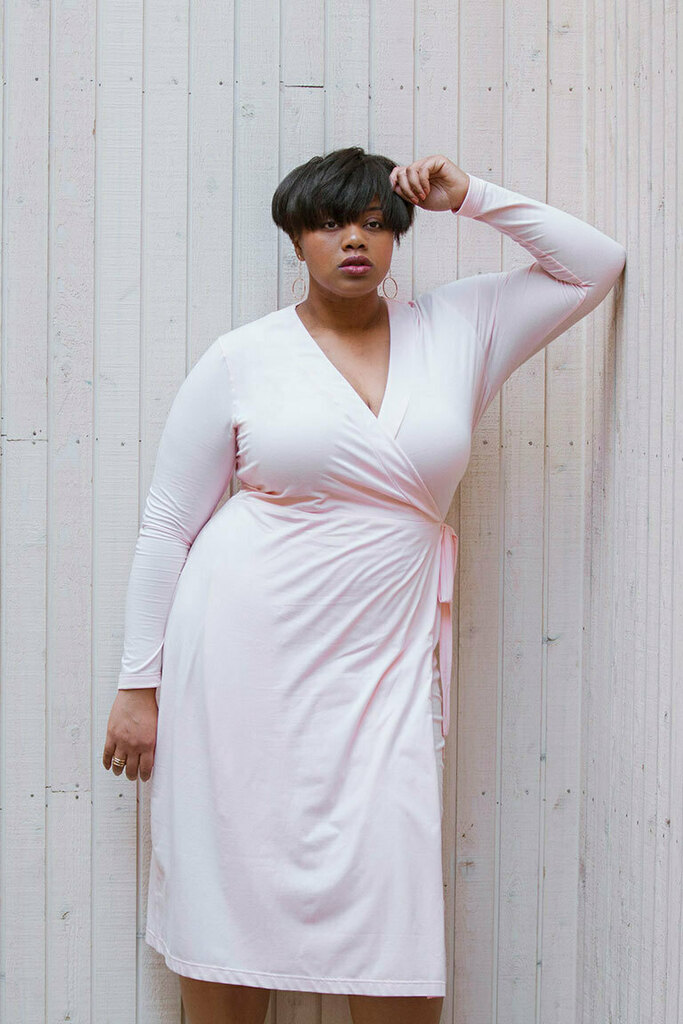 Sew a velvet scrunchie to match a luxe jumpsuit or dress, then pull your hair into a high bun and show it off. This would look great with the Billie jumpsuit or Erica wrap dress.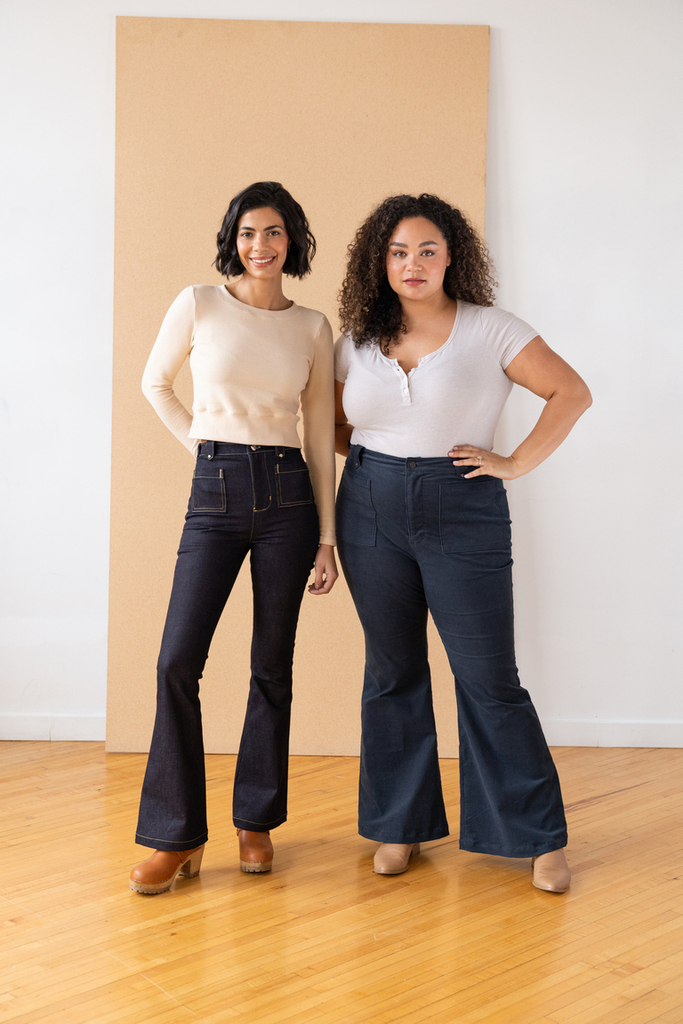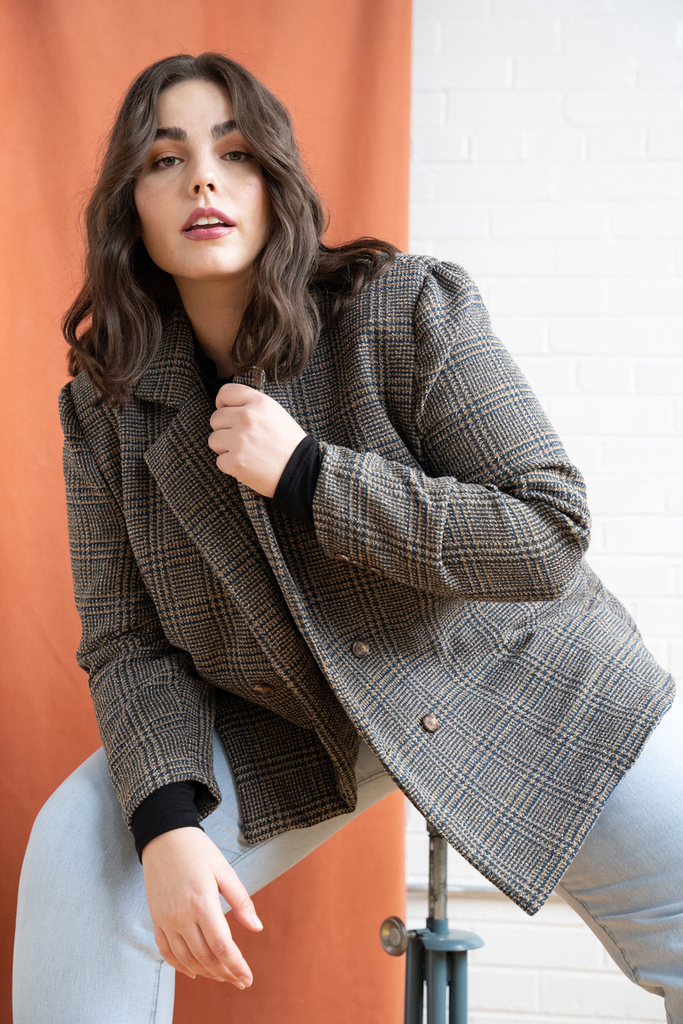 For an everyday no-fuss look that leaves you comfortable and feeling put together, tie a low braid with the Chelsea jeans and Keaton blazer.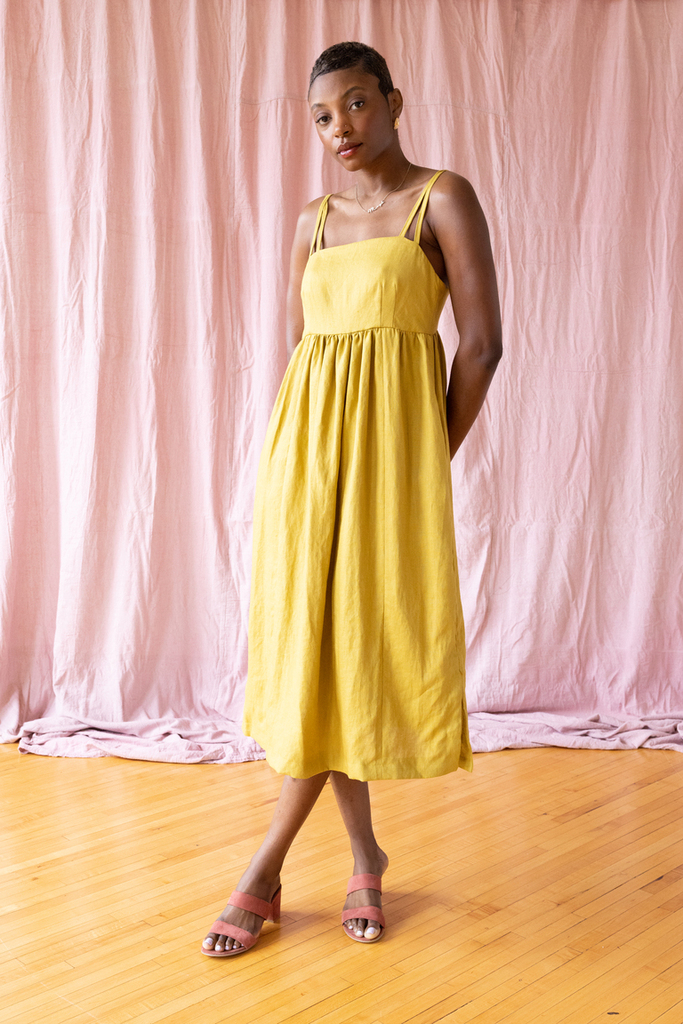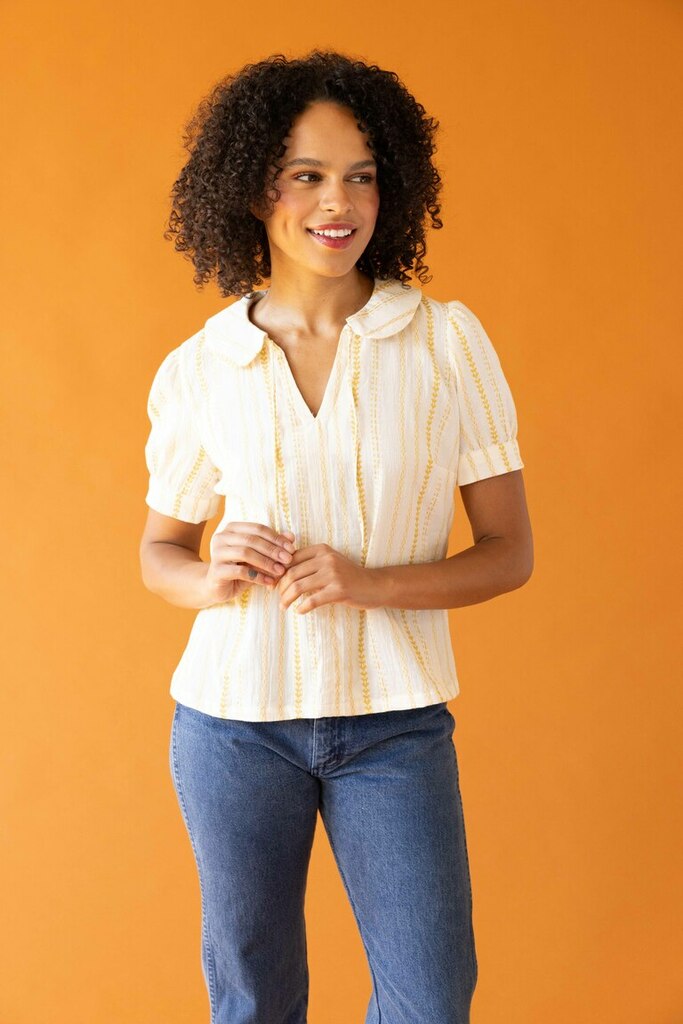 There's no official rule that says you have to wear scrunchies in your hair. Put a few on your wrists, and they're basically bracelets. Pair them with a summery dress like Leighanne or a stylish blouse like Romie.
So, have you sewn any scrunchies? Would you use any of the ideas above? Snap a picture of your most scrunchie-worthy scraps and post it below!
Love the article? Pin it for later.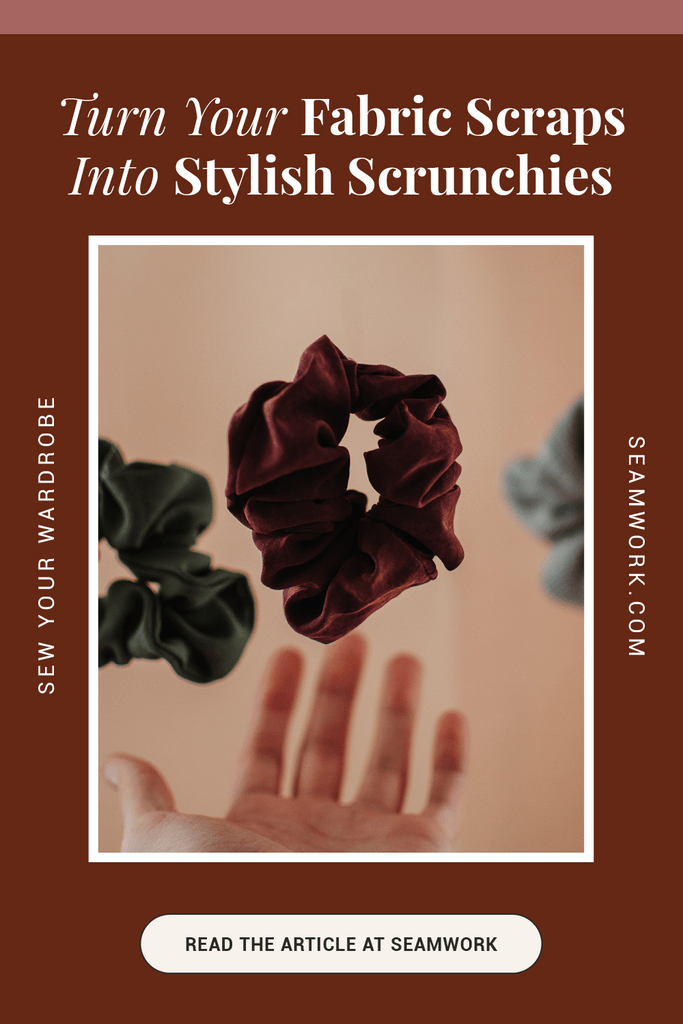 Join the Conversation
Sign in or become a Seamwork member to comment on this article.