Hello Seamworkers,
And welcome to the April issue of Seamwork! Last month I wrote about some of the ways we are updating Seamwork to help you build your wardrobe each and every month. In the March issue, we presented the Sonya Dress, a three-in-one dress pattern to help you kick off your spring wardrobe.
Sewing your own wardrobe can be a time-consuming pursuit. As much as we might like to sew a whole new wardrobe each season, it just isn't realistic. This month, we are presenting some fresh separates to mix and match with your existing closet, making it easy to build your wardrobe while creating spring outfits.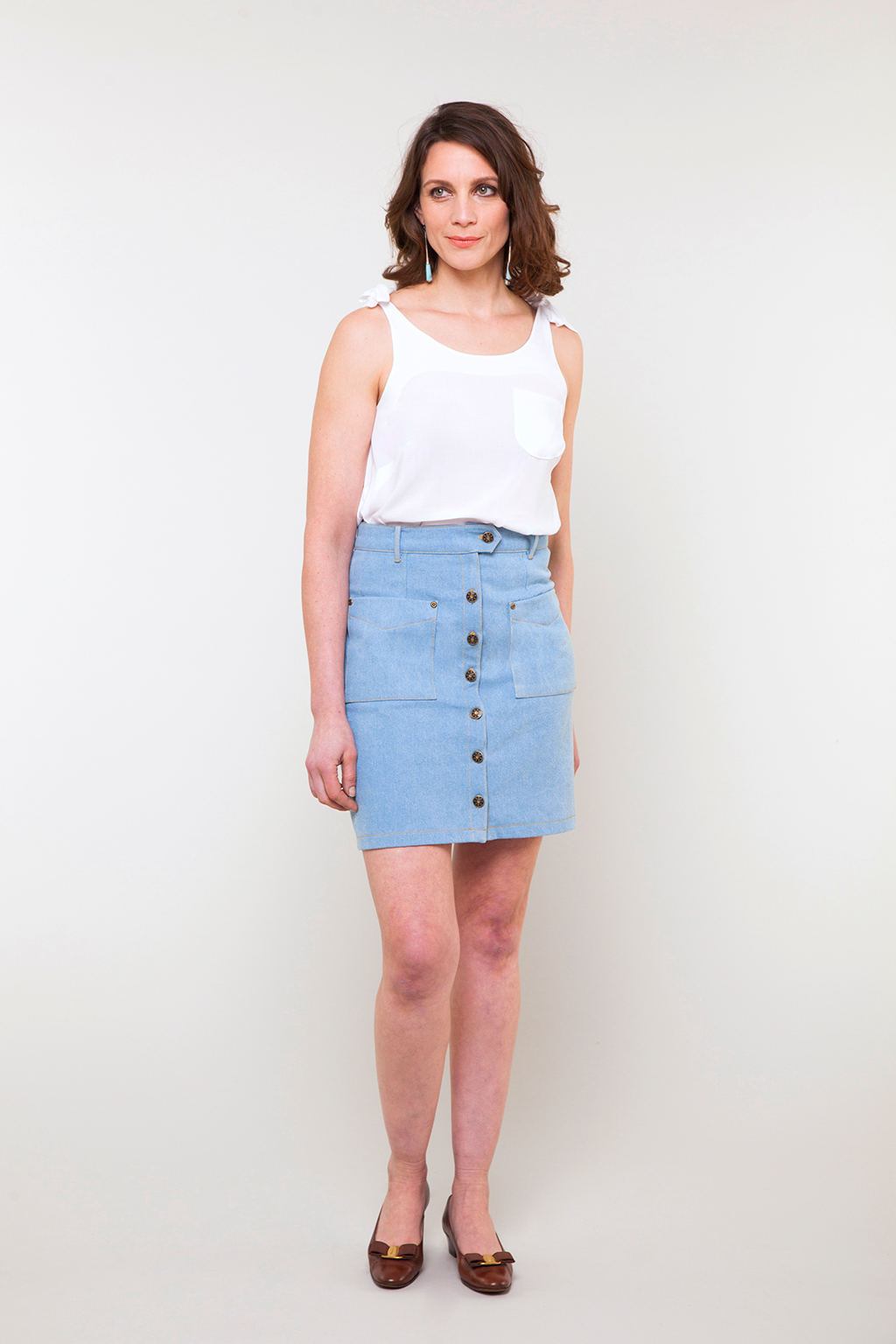 Meet Gretta and Leonora! Gretta is a simple tank with shoulder ties. This cute top features a patch pocket and can be made in a variety of lightweight and medium-weight fabrics. Leonora is a straight skirt with a button front, perfect for sewing in denim. This skirt sits at the natural waist and features classic details like a shaped back yoke, belt loops, and patch pockets.
In addition to these two new patterns, the April issue of Seamwork explores techniques, ideas, and resources to help renew your creativity in the coming month. In A Focused Wardrobe, Sarai discusses creating a path to a more thoughtful wardrobe. I share some essential techniques for sewing denim garments in A Guide to Sewing Denim. And in Block Paper Scissors, our pattern designer, Anna, walks you through three pattern hacks to help you customize Gretta and Leonora.
Make sure to check out the Patterns in This Issue feature to see all the ways you can customize Gretta and Leonora to fit your wardrobe needs.
As always, I look forward to seeing your inspired makes.
Happy sewing,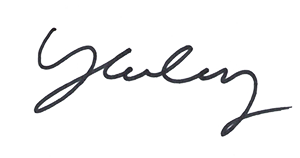 Haley Glenn
Editor-in-Chief
Join the Conversation
Sign in or become a Seamwork member to comment on this article.