Hello Seamworkers,
When I think of spring, I think of dresses. Something about the longer days, blooming flora, and warm weather makes me want to unearth all my favorite cotton frocks and hunt down a tall glass of iced tea—even if there is still a chill in the air and I have to wear a sweater. But without fail, one week into spring dress bliss, I start feeling… bored.
Don't get me wrong, I am a dress girl through and through, but everyone needs a little variety in their wardrobe! Separates are here to rescue you from dress boredom.
This month, we are introducing two patterns to breathe some extra variety into your spring wardrobe. Meet the Natalie blouse and Jenna skirt. Both patterns look great paired with a variety of other Seamwork favorites, but they also make a killer spring outfit when worn together.
When it comes to versatility, few garments can compare to the chic simplicity of the button-up. The Natalie blouse features a flattering relaxed fit and a notch collar. Sew this classic style in a crisp white linen for an effortless look or experiment with a graphic print for a statement piece. And if you are a diehard dress fan, fear not, the member exclusive offers a dress variation for Natalie, complete with back contour darts and a shirttail hem.
A simple gathered skirt like Jenna effortlessly marries cute style and comfortable fit. Jenna's elastic-back waistband and in-seam pockets make this skirt as practical as it is stylish. Make Jenna in a black linen for a classic wardrobe workhorse or try a bold print. Be sure to check out Seamwork Style for ideas on how to wear this versatile style.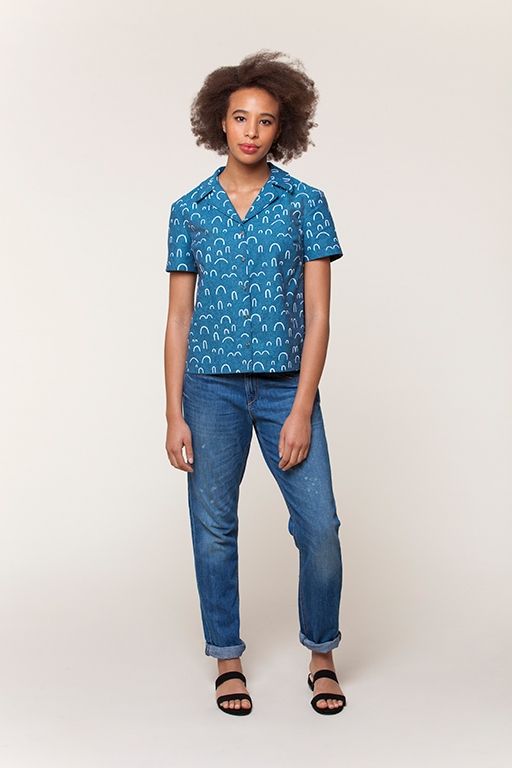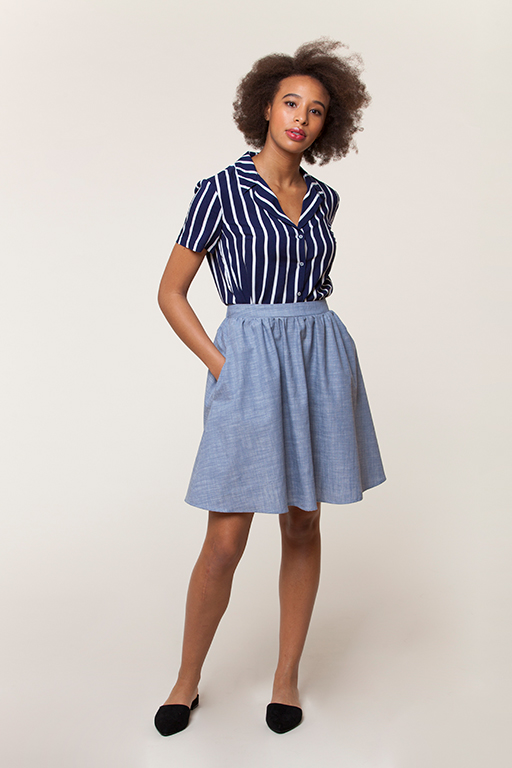 In addition to these new patterns, the April issue of Seamwork explores techniques, ideas, and resources to help renew your creativity in the coming month. This month, we take you behind the scenes with Linda Lee, where she shares her sewing wisdom. We also explore three different techniques for dressing up your darts with topstitching. And Sarai talks about finding quiet in a culture of noise, asking the question: How can sewing help you honor all parts of your personality?
Make sure to check out the Patterns in this Issue feature to see all the ways you can customize the Natalie blouse and Jenna skirt to fit your wardrobe needs. In each issue, we explore pattern hacks, fabrics, and tutorials that help you create clothing you'll love wearing.
As always, I look forward to seeing your inspired makes.
Happy sewing,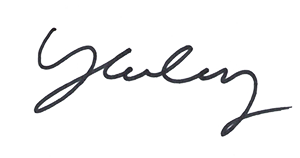 Haley Glenn
 | Editor-in-Chief